Kitchens are a crucial part of a home. Kitchen designs can really elevate the aesthetic of the entire house as they have the immense potential to combine style and functionality together. But usually, people make do with the pre-made kitchen designs that are available in the market today because they are not aware of what else is out there. Bespoke kitchen designs are one of the latest inventions in the interior design industry, and they will change the entire appeal of your kitchen, and by extension, your home. But what are these bespoke kitchen designs and how can they contribute so significantly to the appeal of your house? Let's find out in further sections.
Meaning of Bespoke Kitchen Designs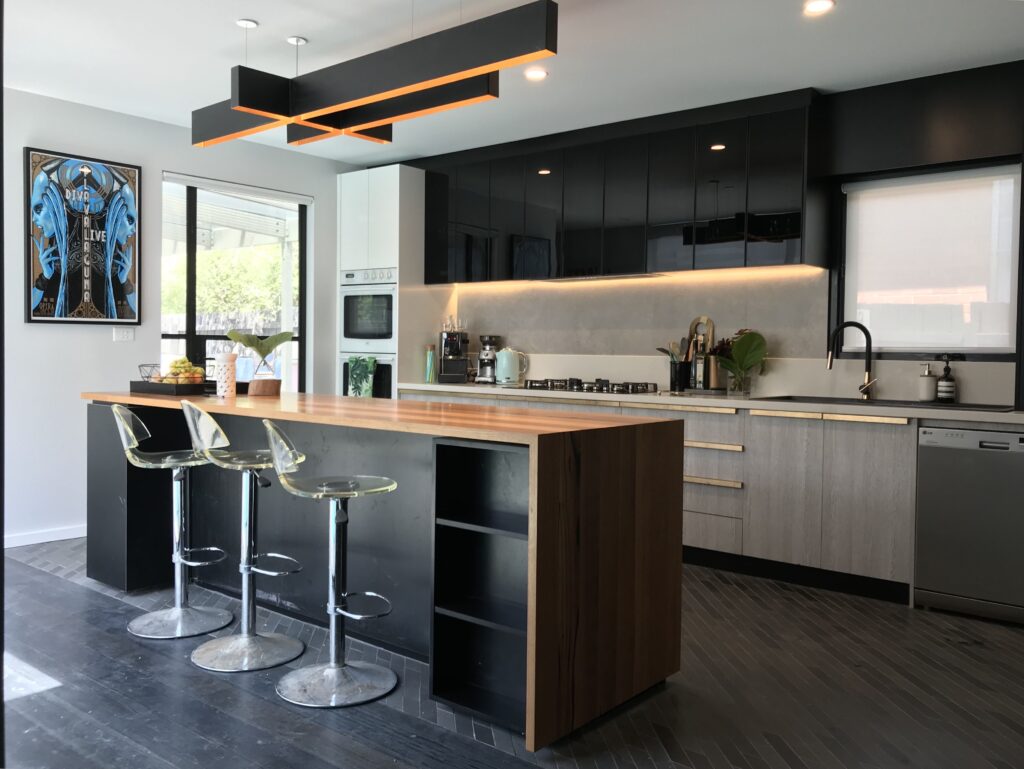 source: pinterest.com
Bespoke kitchens are personalized or customized kitchens that are designed as per your individual needs. Think, number of cabinets, material, color of the tiles and walls, and so much more, everything as per your choice. You get to choose how you want to use the kitchen space, whether you would like a sitting area or bar table, or a kitchen island. Everything will be personalized, and you can use this opportunity to really let your creativity out.
Advantages of Bespoke Kitchen Designs
The number of times that people will design or renovate their kitchens is really low. That is why it is important for them to get their kitchen design right the first time. Illustrated here are some advantages that come along with choosing bespoke kitchen designs.
Cost-effectiveness of the design
source: pinterest.com
With current modular kitchen designs, it is difficult for a person to know what each element is costing. As a result, the cost of their kitchen designs can exceed the budget that they kept aside for it. With bespoke kitchens, you are the incharge of everything. Customized designs allow you some wiggle room to manage your cash as well as your vision of your kitchen design.
Flexibility in choosing the design
In modular kitchen designs, everything is pre-made. It limits your options, and you can choose what is available. There is no room for customization. This is where you have a major advantage if you choose bespoke kitchen designs. You can get really creative and choose your kitchen to look exactly like you want it to. Also, it allows for some clever ways for saving space because everything is going to be customized as per your available kitchen space.
Quality of the materials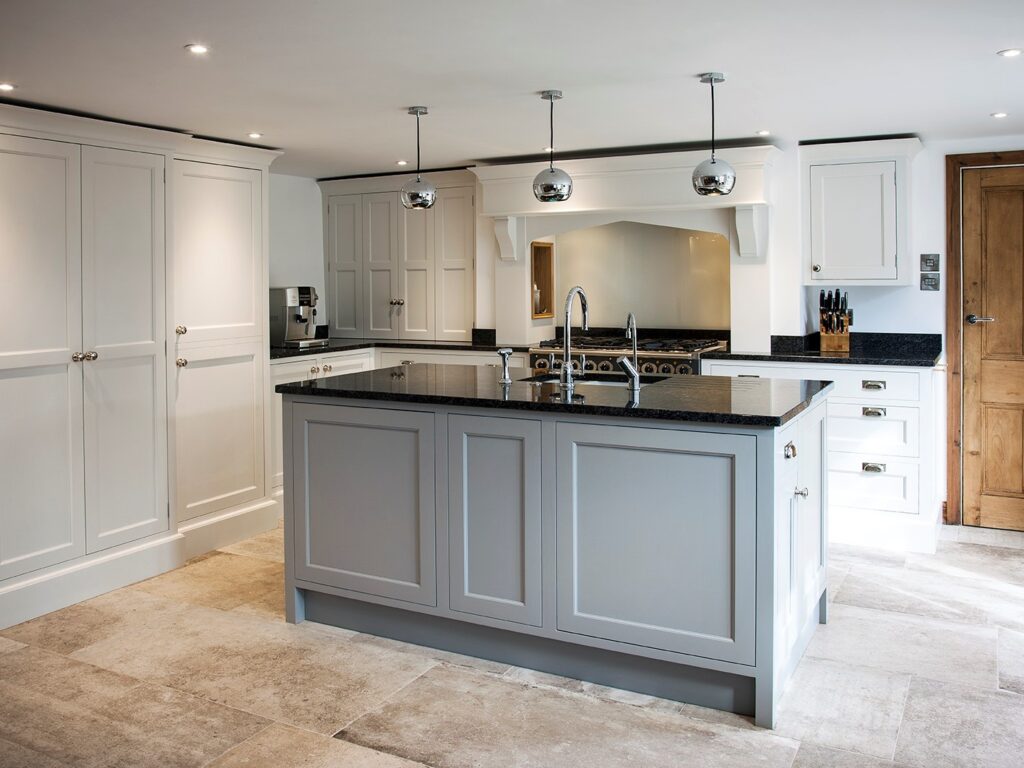 source: pinterest.com
In bespoke kitchen designs, you have the freedom to choose and know about everything that is being used in your kitchen. With products being specially designed and manufactured for your kitchen, you can rest assured about their premium quality. This is what standard modular kitchens cannot guarantee.
Aesthetics that shows your personality
Kitchen is considered the heart of the house. Especially for those who love cooking and hosting, having an aesthetically pleasing kitchen and kitchen area is absolutely important. Having a kitchen design that matches your personality can elevate the mood of a person and all their guests as well. With bespoke kitchen designs, you can keep in mind what you really like to do around the kitchen and have it designed as per your needs. 
Control of every aspect of the kitchen design
Usually, people have a fair idea or inspiration for their kitchen designs. But with pre-made designs, you can't make changes as per your wish. There will be some or the other aspect where you will have to manage your expectations. But with bespoke kitchen designs, you can easily get what you want without having to compromise on your vision.
Get the perfect fit for everything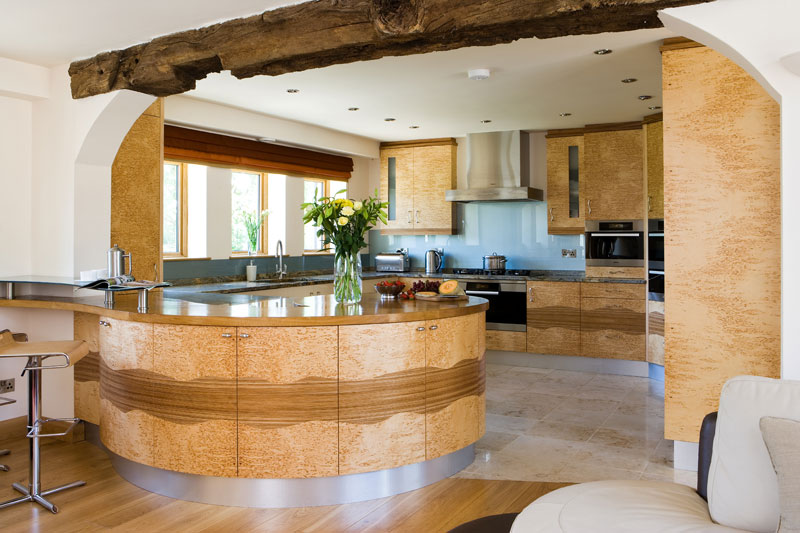 source: pinterest.com
It is not always possible to have ideal space for everything that is required in your kitchen. With increase in demand for houses and less available spaces, space-saving items are in these days. The space for kitchens in your new home or apartment can sometimes not be ideal. This is where bespoke kitchen designs save your day because everything is made to measure, and as a result, is a perfect fit for the space that you have.
Get the freedom to do what you really want
With bespoke kitchen designs, you can really drill down and figure out you and your family's needs and have a kitchen designed around them. If you like baking, you can have a beautiful and spacious kitchen island, which can also serve as a table around which your kids can sit and play games, while the smell of freshly baked breads wafts through your kitchen. Bespoke kitchen designs can make these dreams a reality for you and your family and make your life easier.
Get custom storage
Storage is one of the most crucial parts of any kitchen design. The choice of food and drinks you like to prepare determine what kind of pots and pans you use along with other necessary appliances that need to have their own space in your kitchen. Bespoke kitchen designs give you ample opportunities to create a space that is unique to your cooking experience. You can add or reduce cabinets, make custom storage space for bigger utensils, keep a separate space for your expensive china, other crockeries and cutleries, and so much more. There are many clever ways to create a custom storage space if you choose to go with bespoke kitchen designs.
All in all, bespoke kitchen designs provide a really unique and expressive way to enhance the appeal of your home, show your personality, and have a space which is unlike no other. To make sure that you get the best out of this deal, consider hiring a professional company that deals in bespoke kitchen designs. They can provide you with a whole lot of inspiration from their professional catalogues, which can then be altered as per your demands and needs. So, don't wait too long to make your dream a reality and get the freedom you want with bespoke kitchen designs now!