This Vitamix Sale Includes Two Amazing High-Speed Blenders
1 March 2022
The Top Hotels Owned by Women Around the World
1 March 2022
Geometric patterns and prints have found a new lease of life in the last decade with homeowners gleefully embracing these contemporary patterns. Yes, nature-centric prints, botanicals and leafy motifs are also taking center-stage in homes as we head into spring of 2022. But the sophisticated and contemporary presence of geo patterns keeps them relevant all year long. Turning a mundane and modest room into one that feels luxurious and polished, the geometric accent wall breathes life into any space it adorns. And it does not get more personal than the chic geo bedroom accent wall.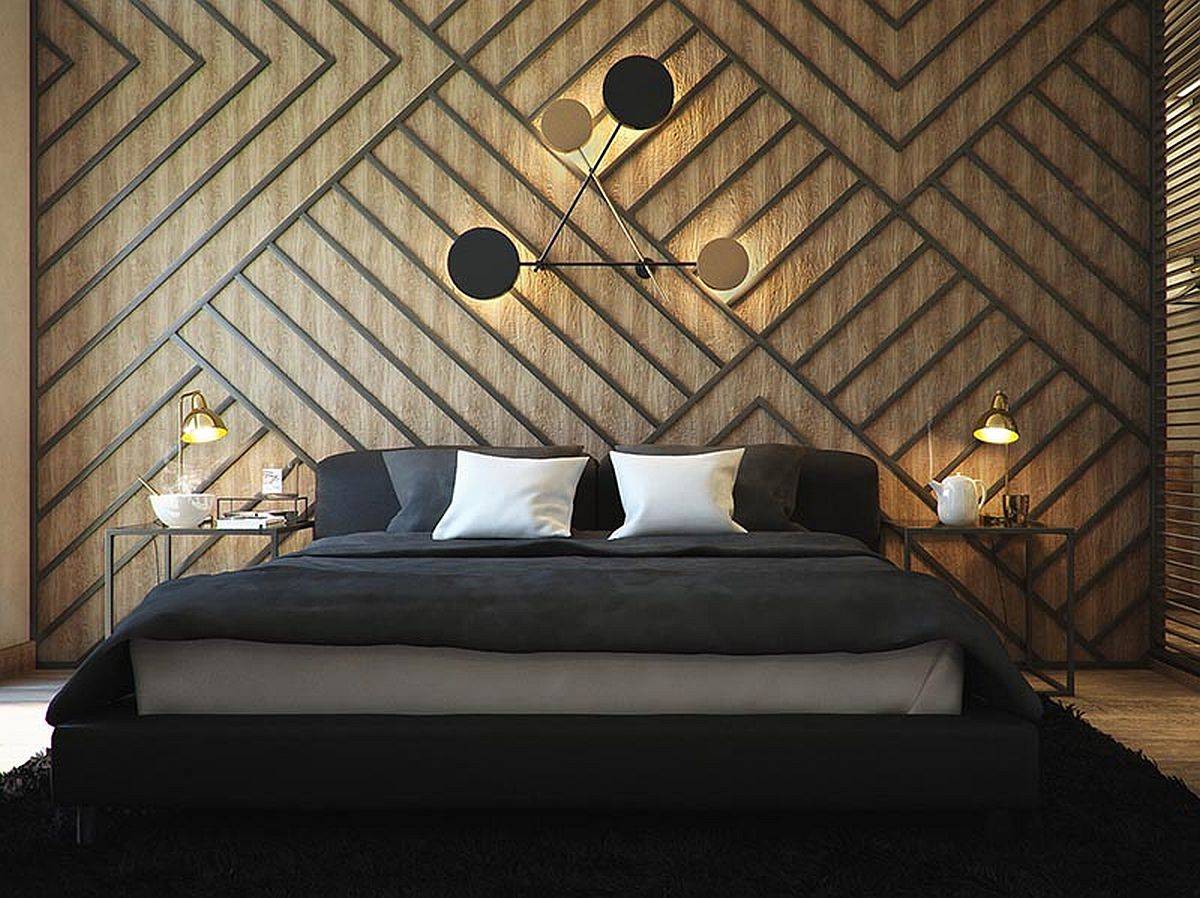 The bedroom accent wall with geometric print is an eye-catching feature that often sits behind the headboard and adds both color and pattern to the room. Some feel bold and over-the-top while others are subtle and understated. Irrespective of the pattern and path you choose, it is safe to say that they will dramatically alter the bedroom while still staying true to the existing color palette and style. From the vivacious to the calming, this is a look at the best geometric accent wall ideas for the modern bedroom –
Subtle Contemporary Pattern
One of the many advantages of choosing geo pattern for the bedroom accent wall is the wide range that you can pick from. These repetitive patterns in the backdrop can vary from the classic, ever-popular Hicks' hexagon wallpaper to custom, curated designs that have been specifically made for you. There is also the option of turning to 3D wallpaper and finishes that bring the wall alive in every sense of the word while choosing a different material for this accent wall adds both visual and textural contrast to the contemporary bedroom. Be it simple lines and chevron pattern or more complicated geo designs, the options here are truly endless!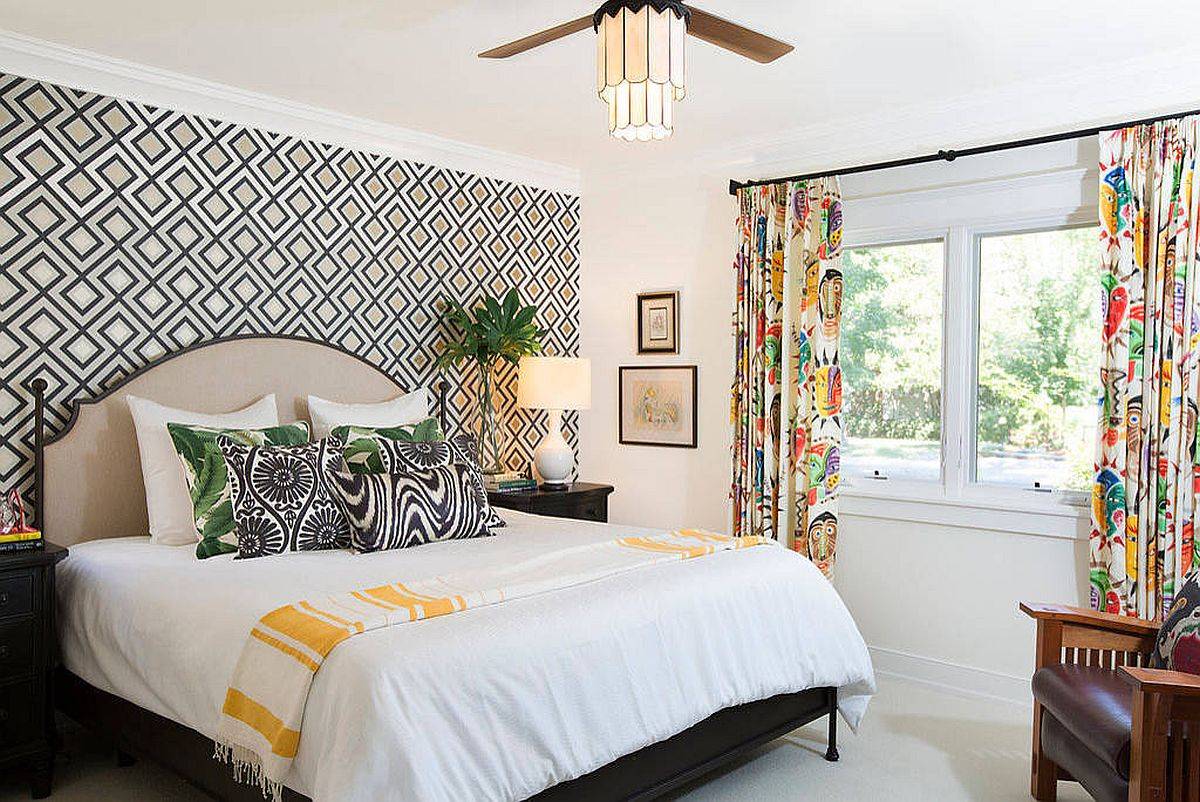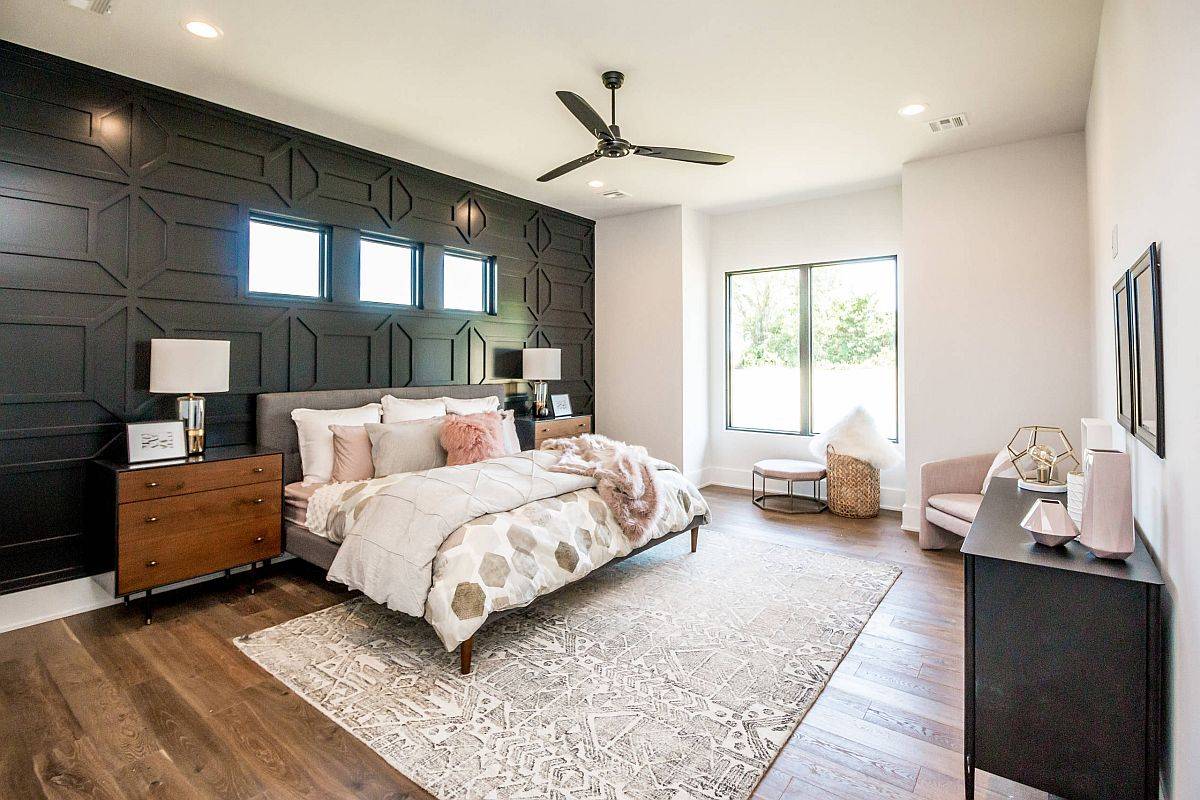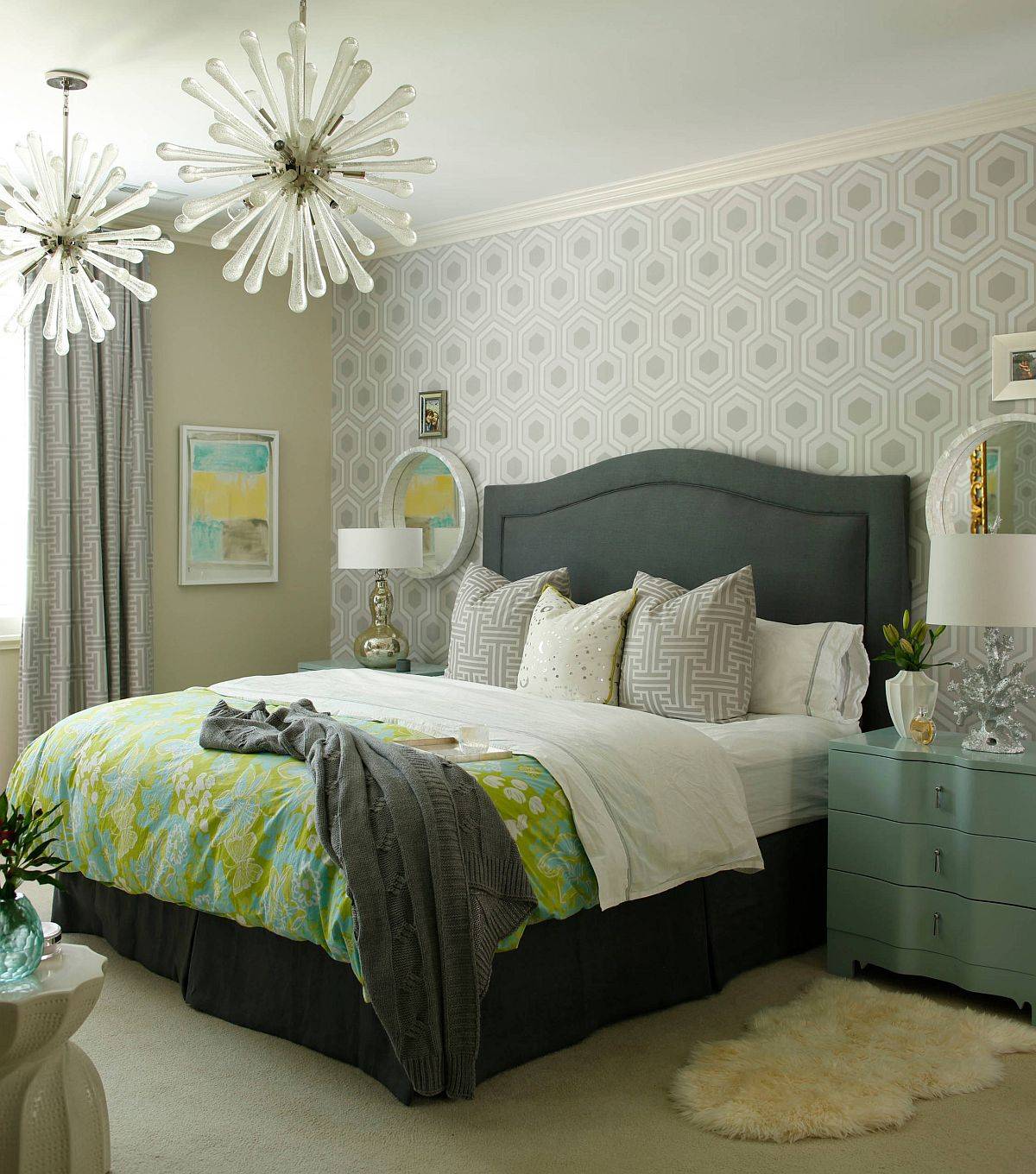 Color and Design
While smaller geo patterns have been popular for a while now, it is larger color blocks that are a hot trend at the moment. These dashing and eye-catching patterns bring different shapes to the bedroom despite using simple, straight lines. From squares and rectangles in black and white that overlap with one another to abstract patterns in blue and green, you can choose between a monochromatic backdrop or one that is full of lively hues. Sometimes a whitewashed brick accent wall can also add all the pattern you need to a posh modern bedroom draped in more polished finishes.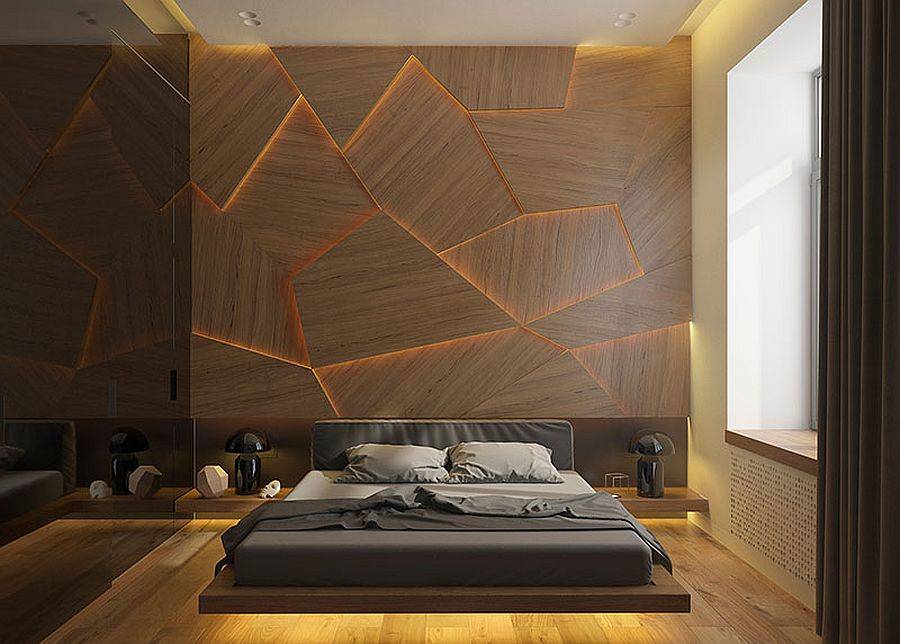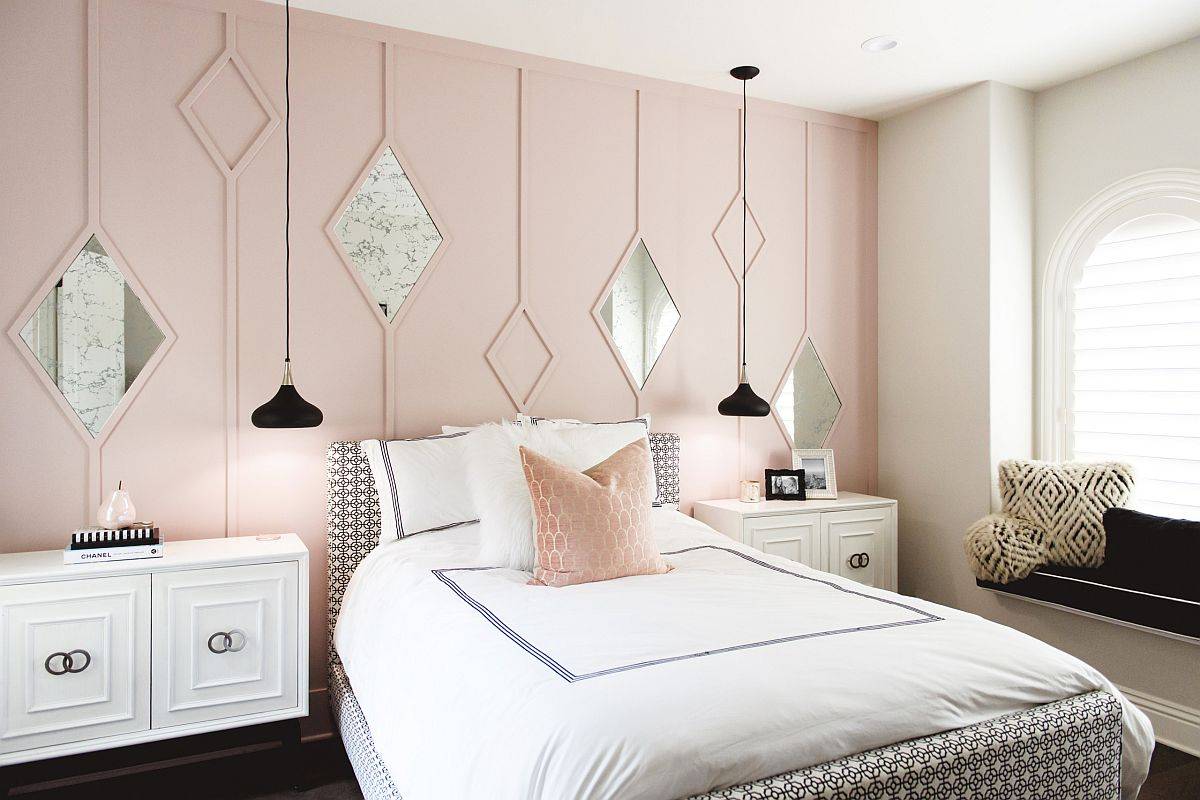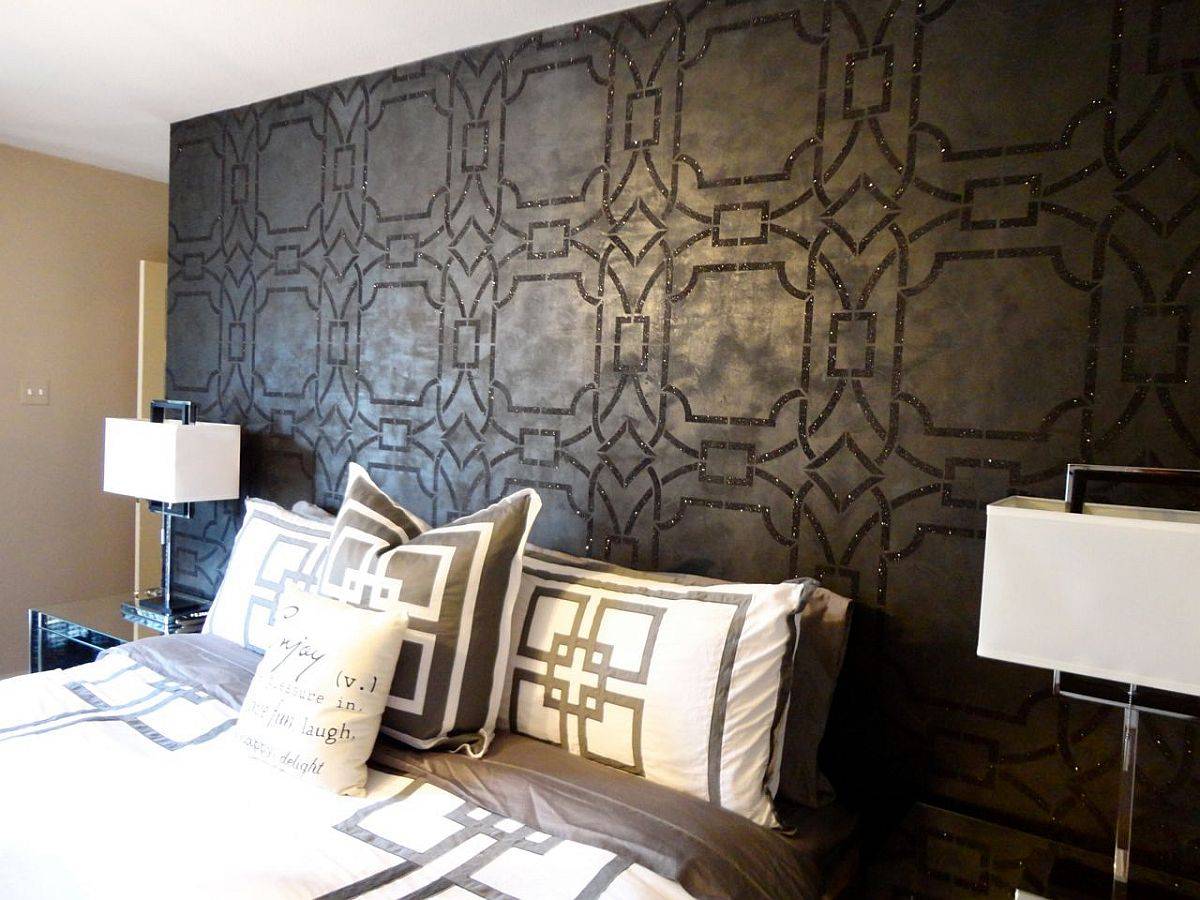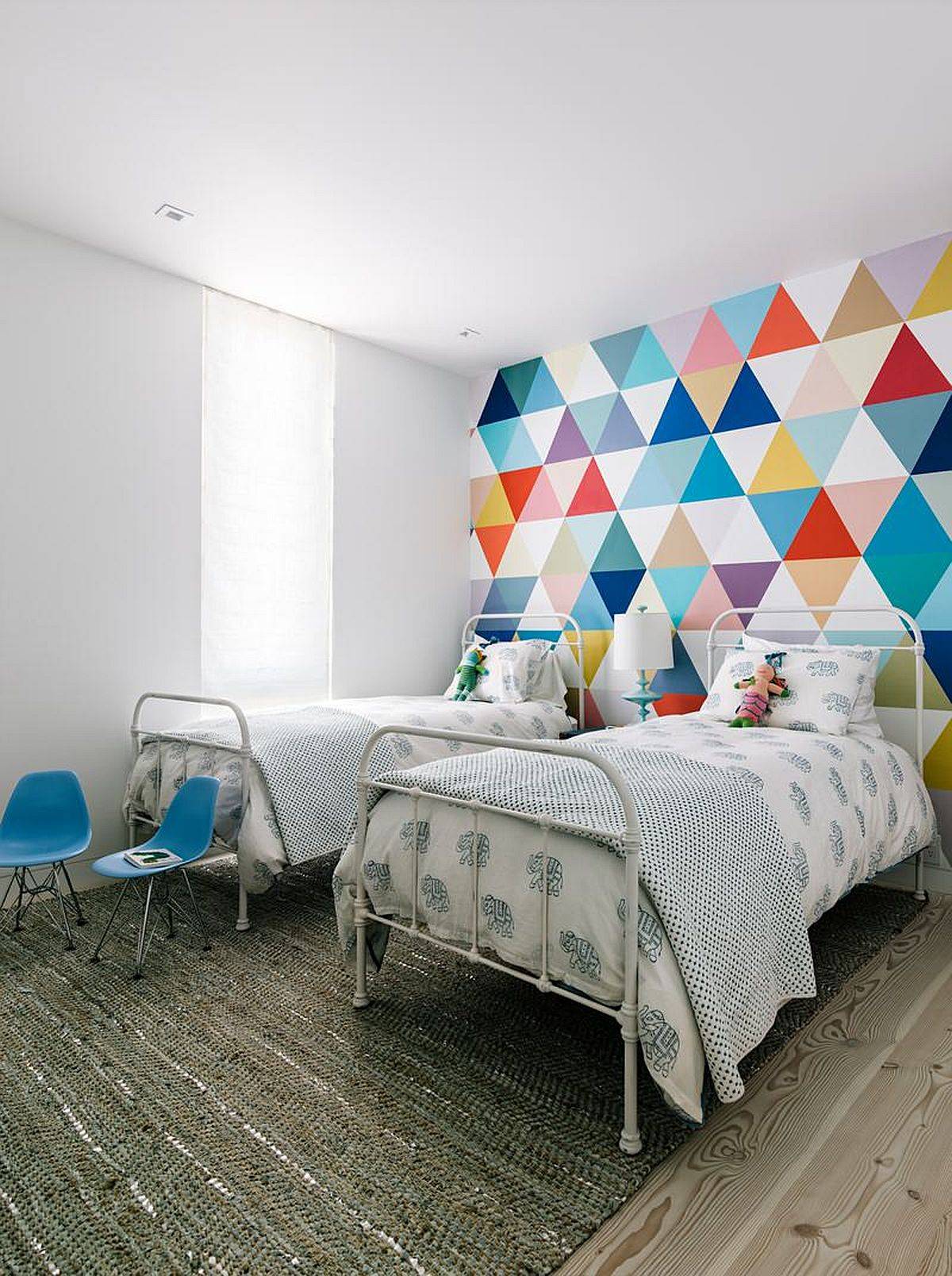 Adapting to Different Styles
It is undeniable that Japanese and Scandinavian minimalist influences are the most apparent when it comes to bedroom designs in the last few seasons. Yet, the geo accent wall works equally well in rooms beyond modern, contemporary Scandinavian and transitional styles. The visual impact of the accent wall itself might be a touch diluted in a shabby chic, rustic or farmhouse bedroom already filled with pattern elsewhere. But it certainly does not seem out of place even in here.