A vanity may have a sleek or futuristic style, depending on your tastes. Also, the price of your vanity may vary depending on the amenities you choose, but one of these high-end options might be rather pricey. Depending on the type of personalised bathroom space you want to create, you may choose from a broad range of bathroom vanities. Furthermore, there are a lot of different bathroom luxury vanities available on a lot of different websites.
How much space it takes up, where it is placed, and what it is built of all play a role in how well a vanity fits into a room and how practical it is. Do you want to make a statement with your outfit? Or how about a classic aesthetic that never goes out of style? Is it necessary for it to be more functional than aesthetic? The many varieties of bathroom vanities are seen here. Nevertheless, here are some of the best types of bathroom luxury vanities.
Corner Vanities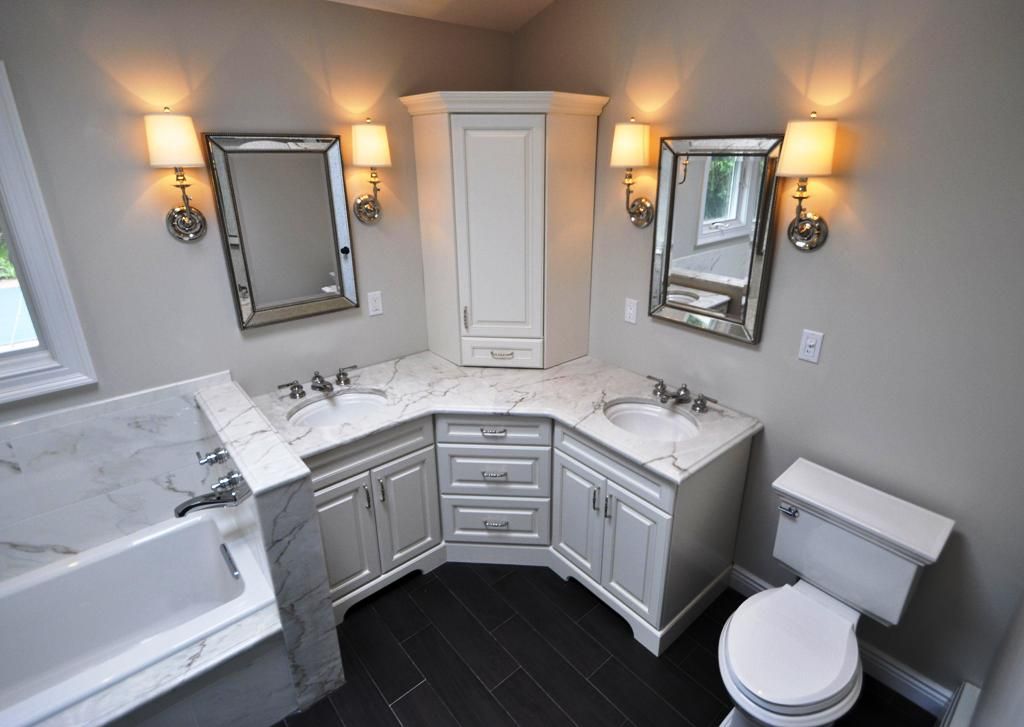 source: pinterest.com
Corner vanities are a great choice for bathrooms with limited space. As the name indicates, they tuck into a bathroom's frequently unused corner area, where a regular vanity would not fit. This alternative, like a tiny vanity, has narrow proportions to take up the least amount of room. Some of these vanities are shaped triangular in design with slanted cabinets, resulting in a smaller footprint, whilst others are square or rectangular but smaller, allowing them to fit into smaller bathrooms. Typically, small bathroom vanities have minimal storage capacity. There is usually no drawer, however there is usually a shelf cabinet beneath. The goal here is to save as much space as possible.

Vessel Vanities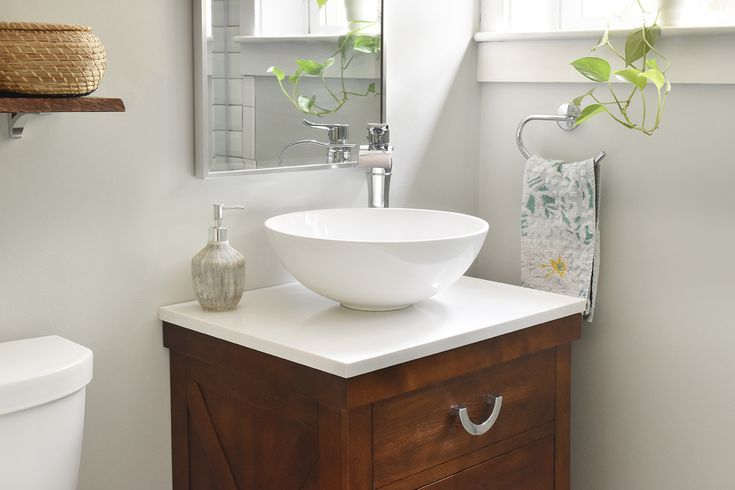 source: thespruce.com
Vessel vanities are not a sort of vanity by definition. They are a form of sink that stands on top of a vanity. That is not to imply that while installing a vessel sink, the type of vanity should not be taken into account. Some vanities are unquestionably more effective than others. Vessel sinks are a stunning, modern design element that may add a lot to a bathroom's aesthetic. They must, however, be mounted on a vanity that is the optimum fit for them, otherwise they will appear out of scale or unfit.

Pedestal Vanities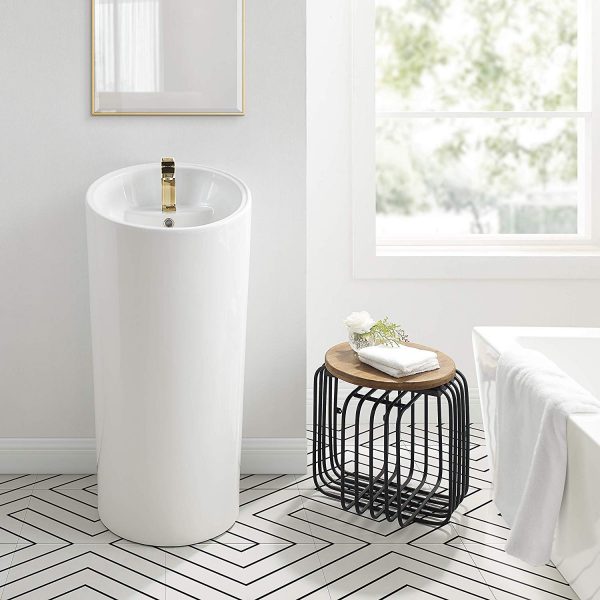 source: pinterest.com
Because of their lack of storage, pedestal sinks are frequently overlooked as bathroom vanities. A bathroom vanity is made to contain a sink as well as conceal the plumbing that goes with it. A pedestal vanity does this, however it does not offer much storage. Pedestal vanities are still available in a wide range of styles. A basic design does not have to be a straightforward solution to a space problem. A pedestal sink's compact size is one of its advantages, but make sure it suits the bathroom's scale. In a spacious bathroom, a pedestal sink may look dwarfed or much smaller than it is. In certain really tiny bathrooms, a pedestal vanity may still be excessive.