Gray is a versatile color that flatters a wide range of styles. Whether you need a grounding neutral or want to make a bold statement, you can always find a suitable gray in the color spectrum. One of the popular choices is anthracite, a deep gray tone with a dramatic vibe. This color is an ideal fit when you want to add drama but want to stay away from black. As it is the darkest gray, designers often use it in modern and spaced spaces as a statement color. Here are some creative ways to incorporate anthracite gray into your decor.
Accent wall
Painting an accent wall in a dark color will add dimension to the room. The anthracite wall in this living room is a bold focal point that complements the color scheme. If you think a dark wall will make the space feel too small, try introducing some oversized artwork to break up the moody look.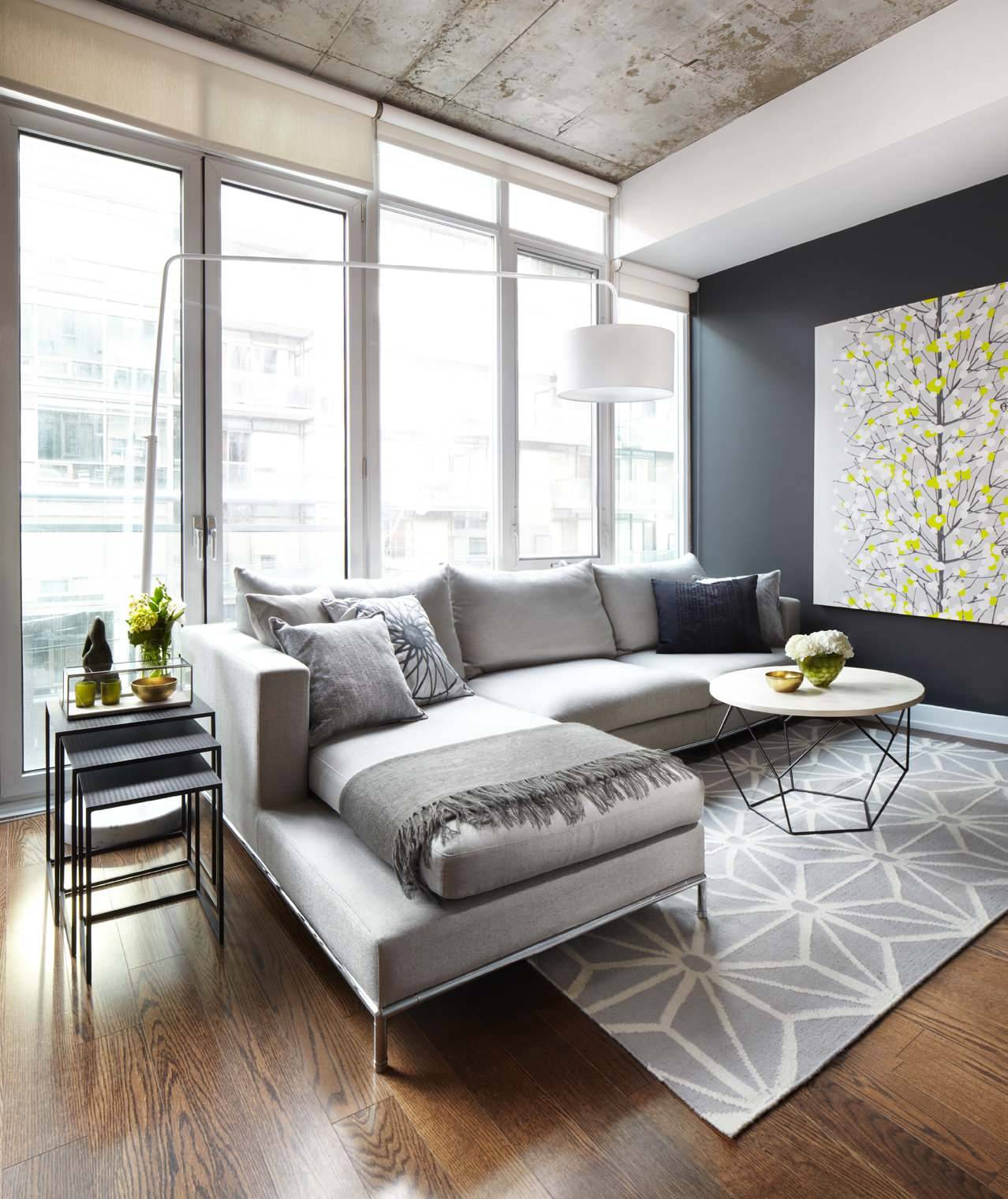 Sofa
An anthracite sofa will look fantastic in a modern living room. Its refined vibe is versatile enough to fit your decor and make a remarkable statement at the same time. In addition, it is a neutral choice that can be complemented with many different accent colors. We love how they managed to fit anthracite into an earthy color scheme, creating the perfect balance. Keep in mind that you are free to play with colors. Some choices that go particularly well with anthracite are yellow, muted pink, deep red, sage, and many others.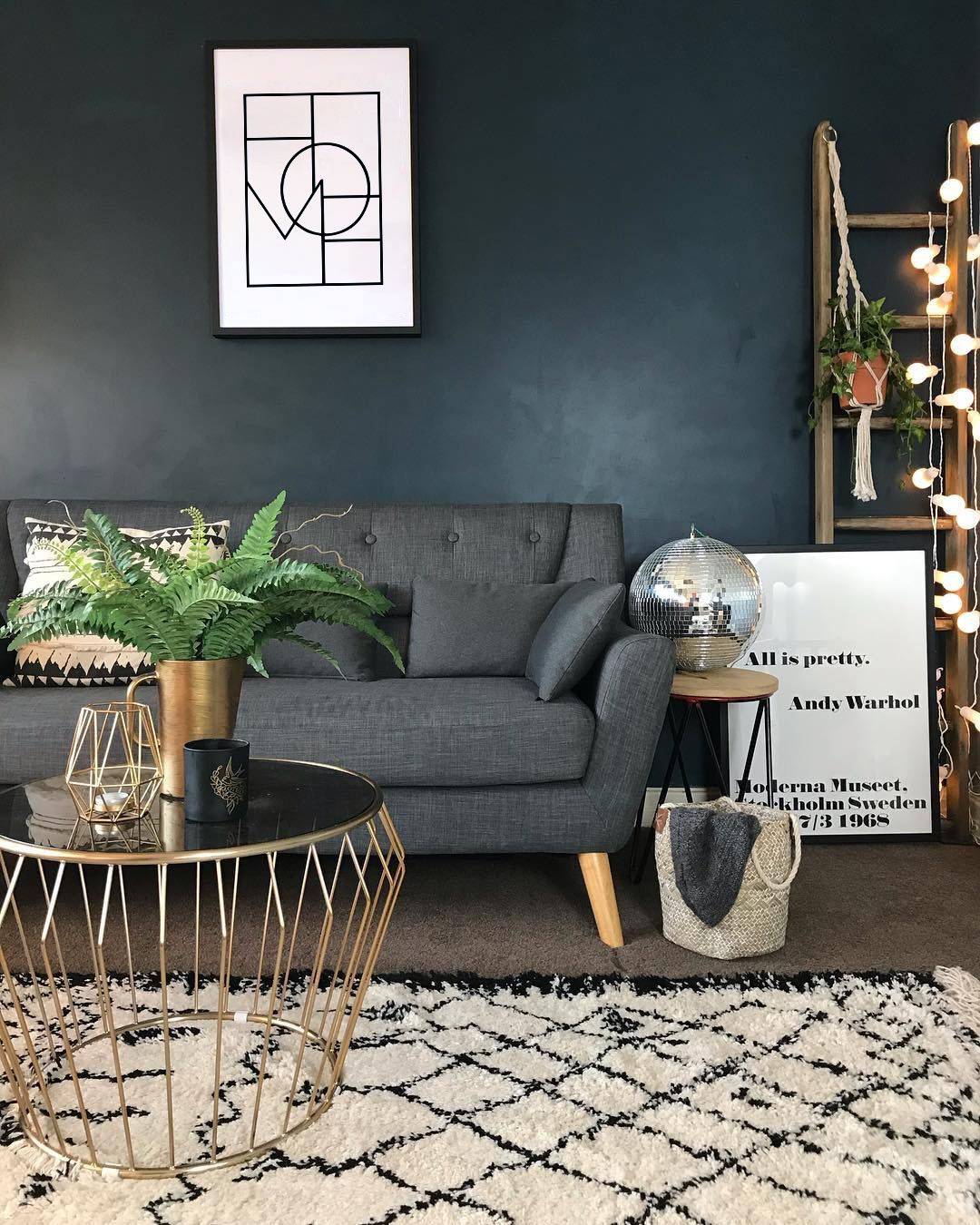 Kitchen
Anthracite is an ideal pick if you want to introduce sophistication to the kitchen. Its bold look will flatter modern kitchen styles with a streamlined design. It is bold and neutral at the same time so you can match it with a wide range of finishes. Bronze hardware will add elegant vibes to your kitchen. On the other hand, a wood grain texture will add contrast with its warmth. White countertops will highlight the beauty of anthracite and keep things from looking too moody.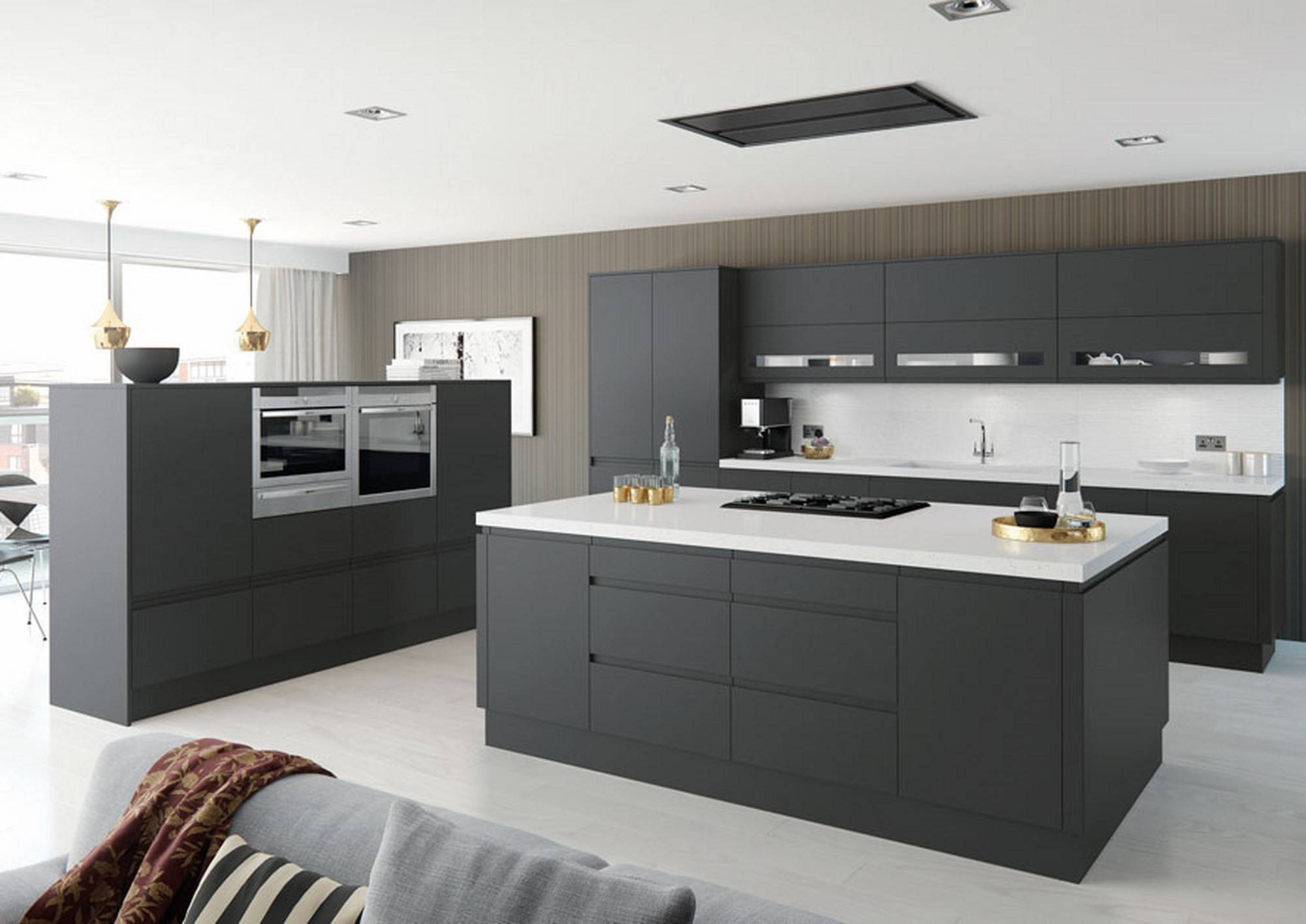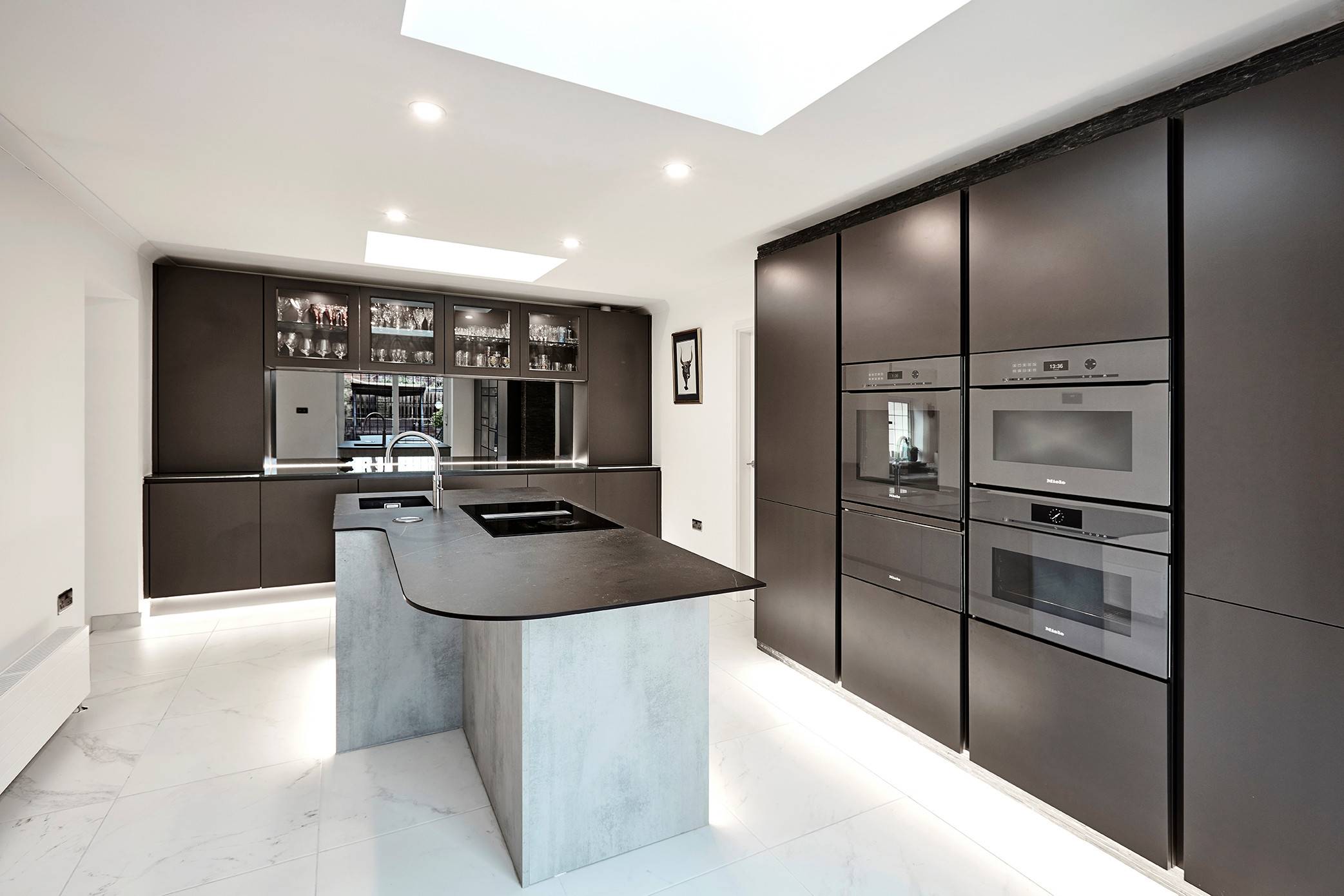 Tiles
If the bathroom feels too bright and sterile, anthracite tiles will help add drama. Hexagon tiles in dark gray are a popular choice, as they introduce a refined feel. A focal wall with herringbone tile in anthracite is an excellent way to make a visual statement. If you want to let the gray floors steal the show, classic subway tile is the best choice for walls.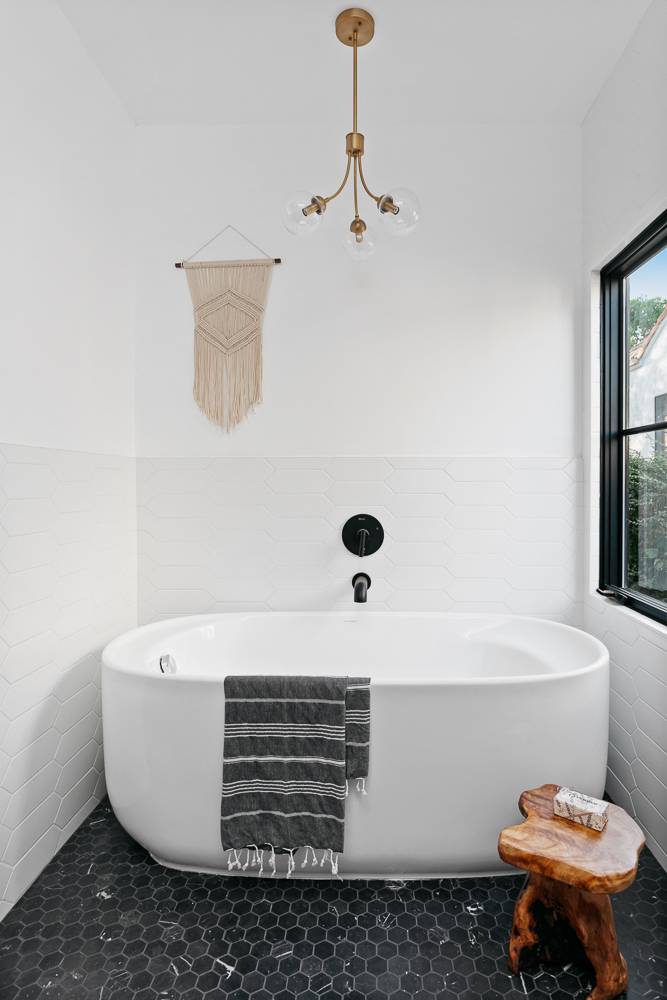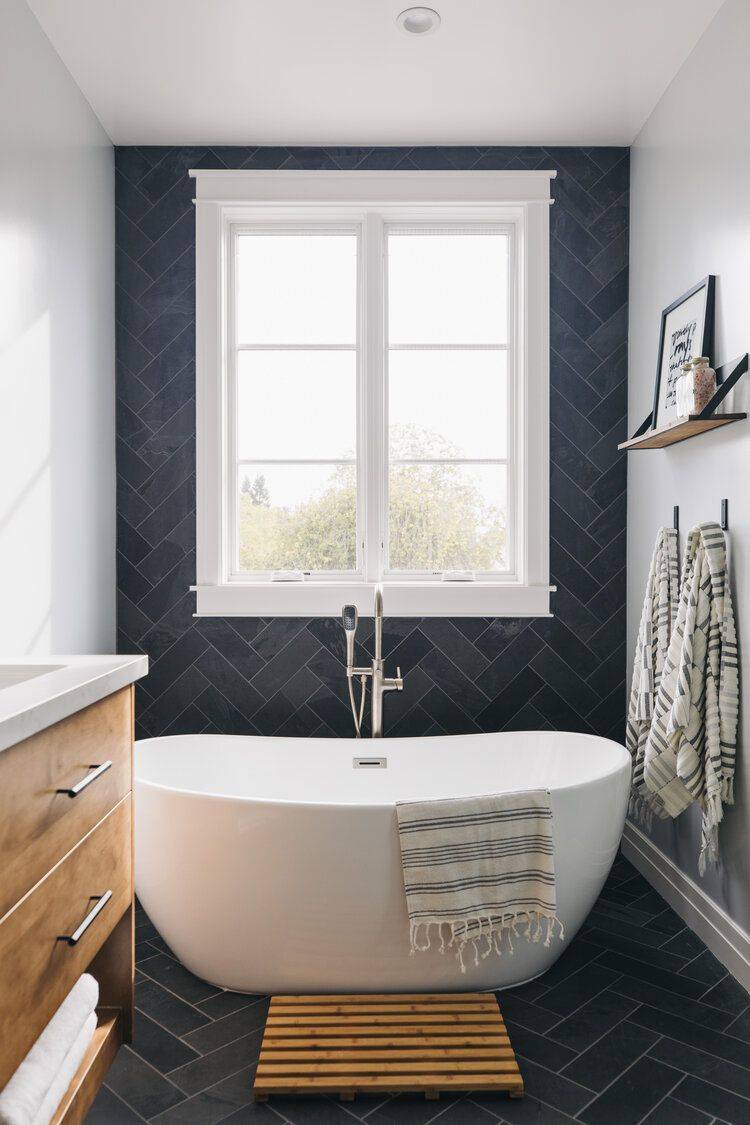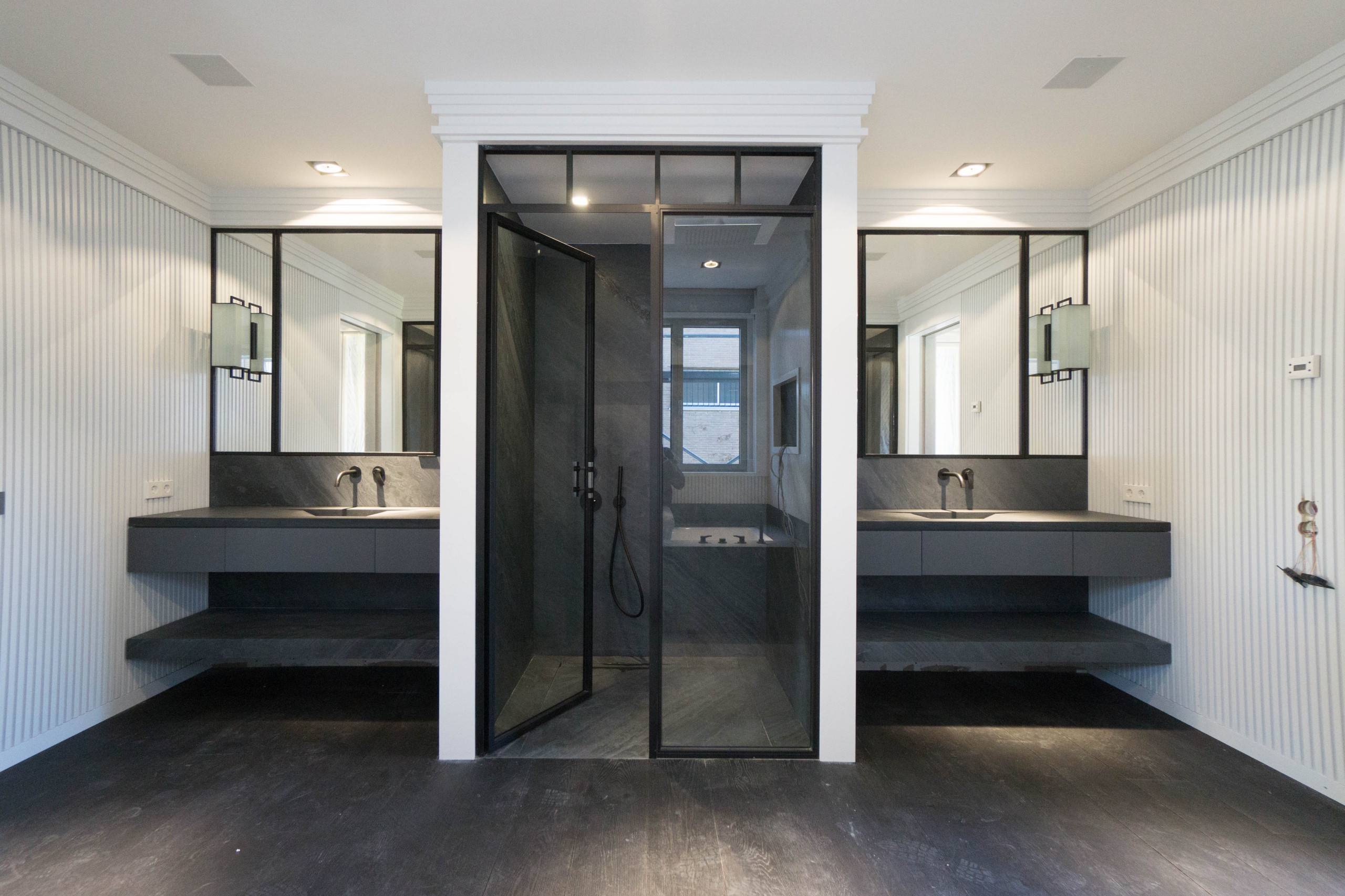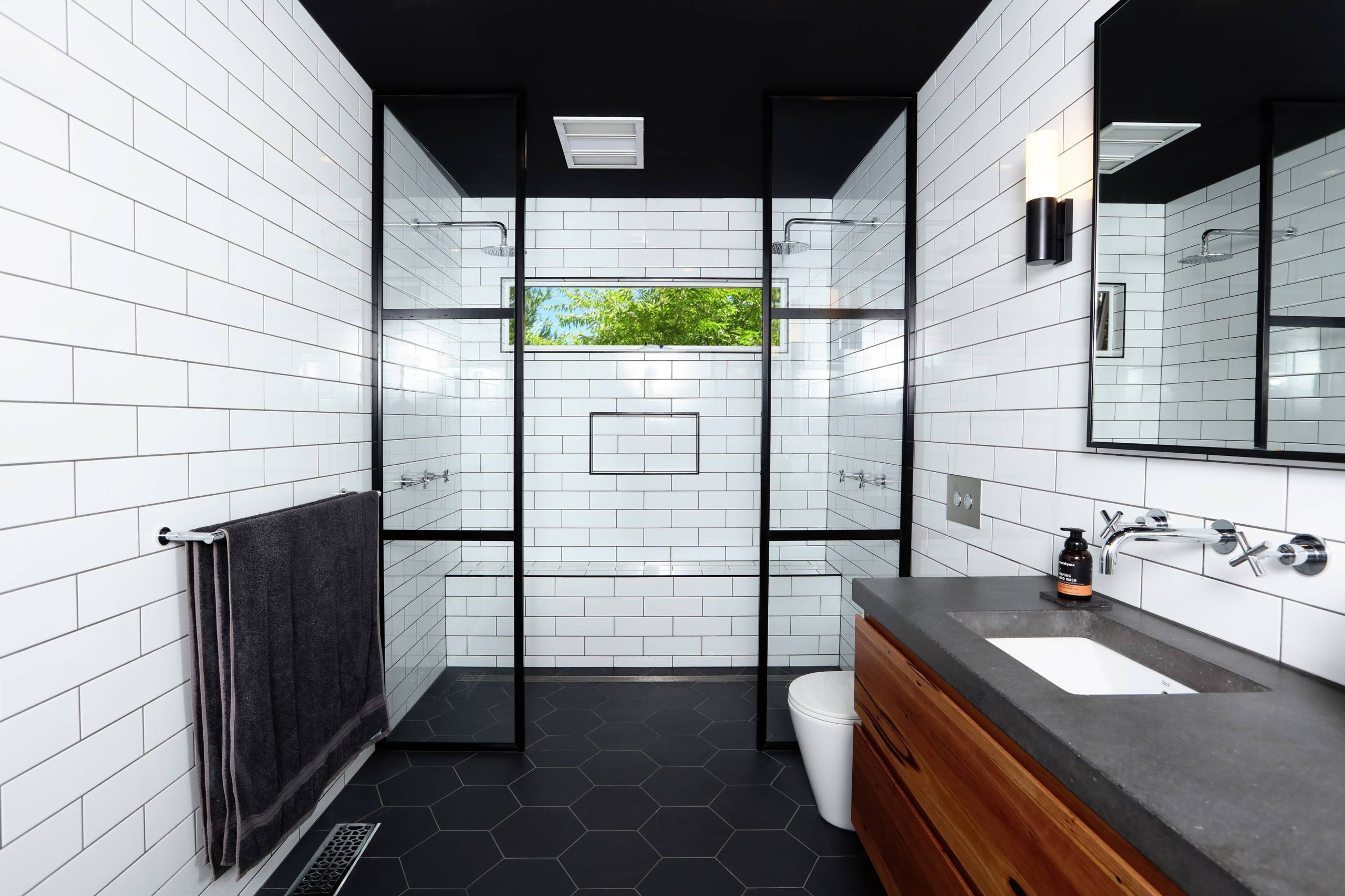 Decor
Anthracite radiators add a sleek and modern finish to any space, becoming part of the decor. Their streamlined design and clean lines fit perfectly in contemporary interiors. If you prefer to bring anthracite in the form of details, a shelving unit will also work. This is a simple way to introduce the color to your home and decide whether you want to commit to it.