Many people agree that a TV doesn't fit their living room aesthetic. Or, watching television isn't the primary purpose of their concept. However, they still want to have this entertainment option available. With so many stylish options to hide the TV, you have the freedom to choose the one that works best for your unique living room. Whether you want to conceal the TV or blend it into your home decor, we're sharing elegant and tasteful solutions that work for any space.
TV that turns into art
Samsung has already developed a TV that turns into artwork when on standby. The innovative minimalist design will seamlessly integrate into the living room decor and won't stand out. The TV comes with an extensive photo gallery so you can choose an image that matches your color scheme.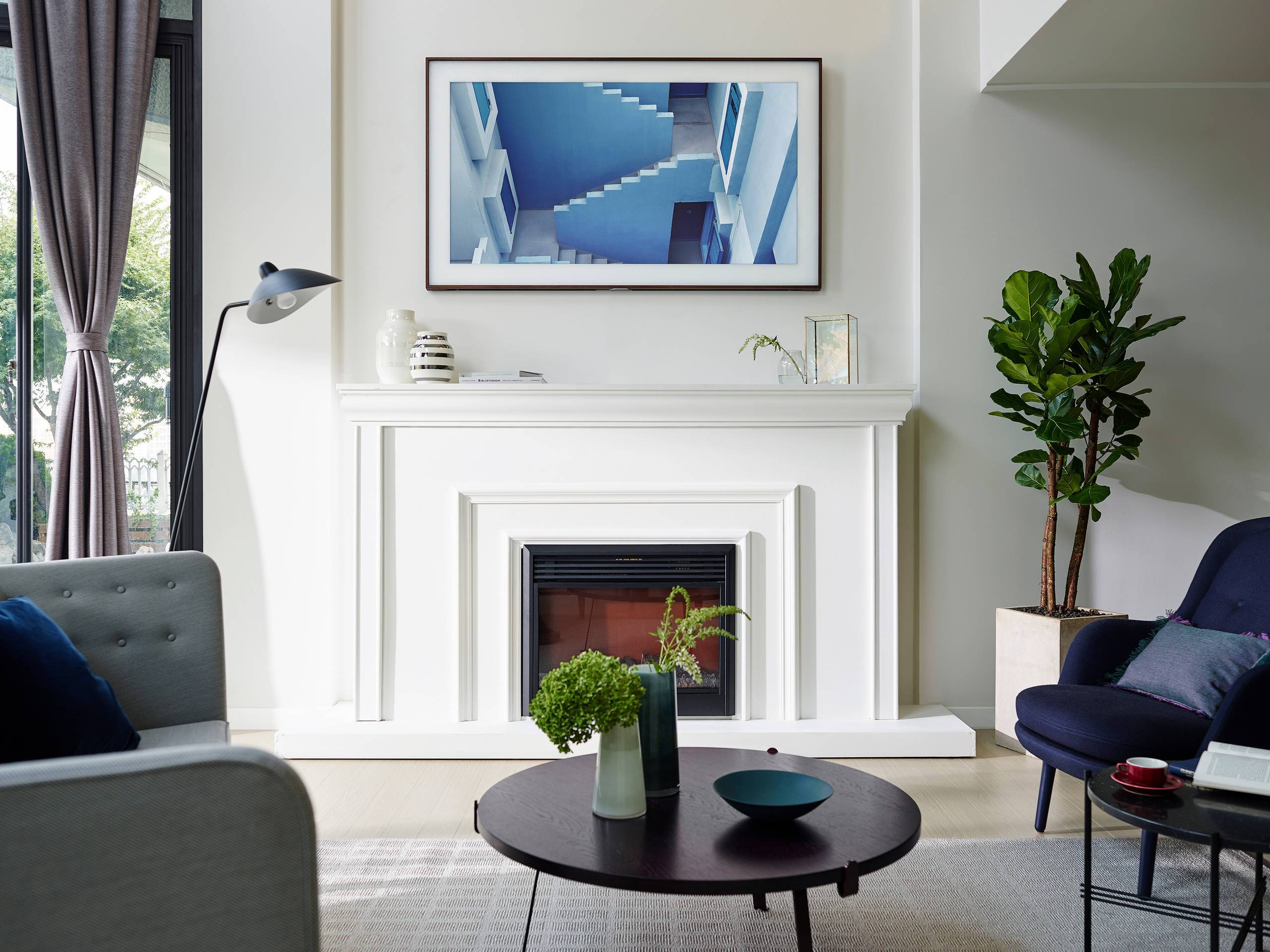 Conceal with art
If the mantel is already the focal point in the living room, you can hide your TV behind a gorgeous piece of art to complement the setting. The retracting panel will conceal the TV but allow easy access when you want to enjoy your favorite show.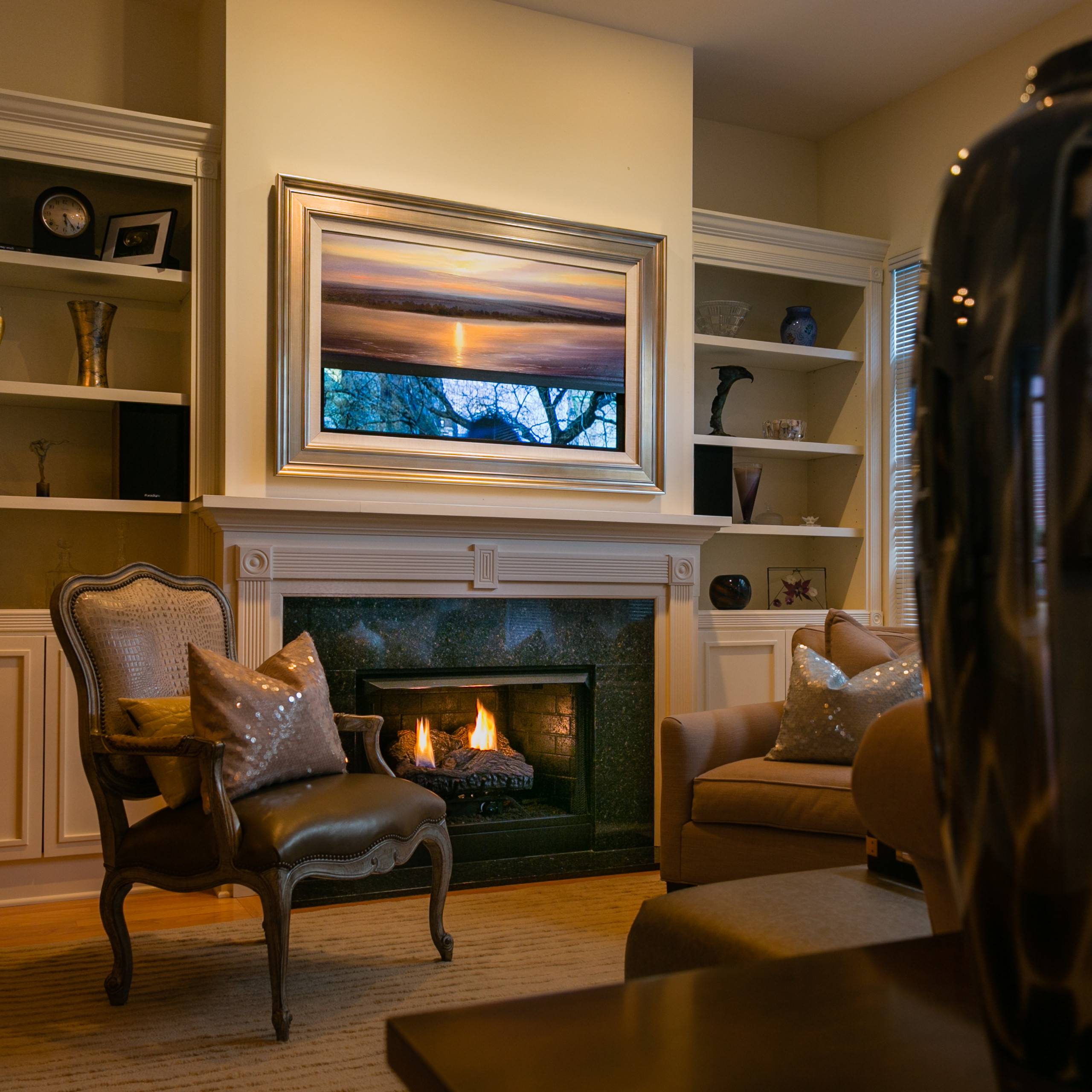 Make it part of the decor
You don't necessarily have to cover the TV if you use it often. Blending it with the surrounding decor is another clever approach. The TV will become the focal point in your living room and harmonize with the refined design.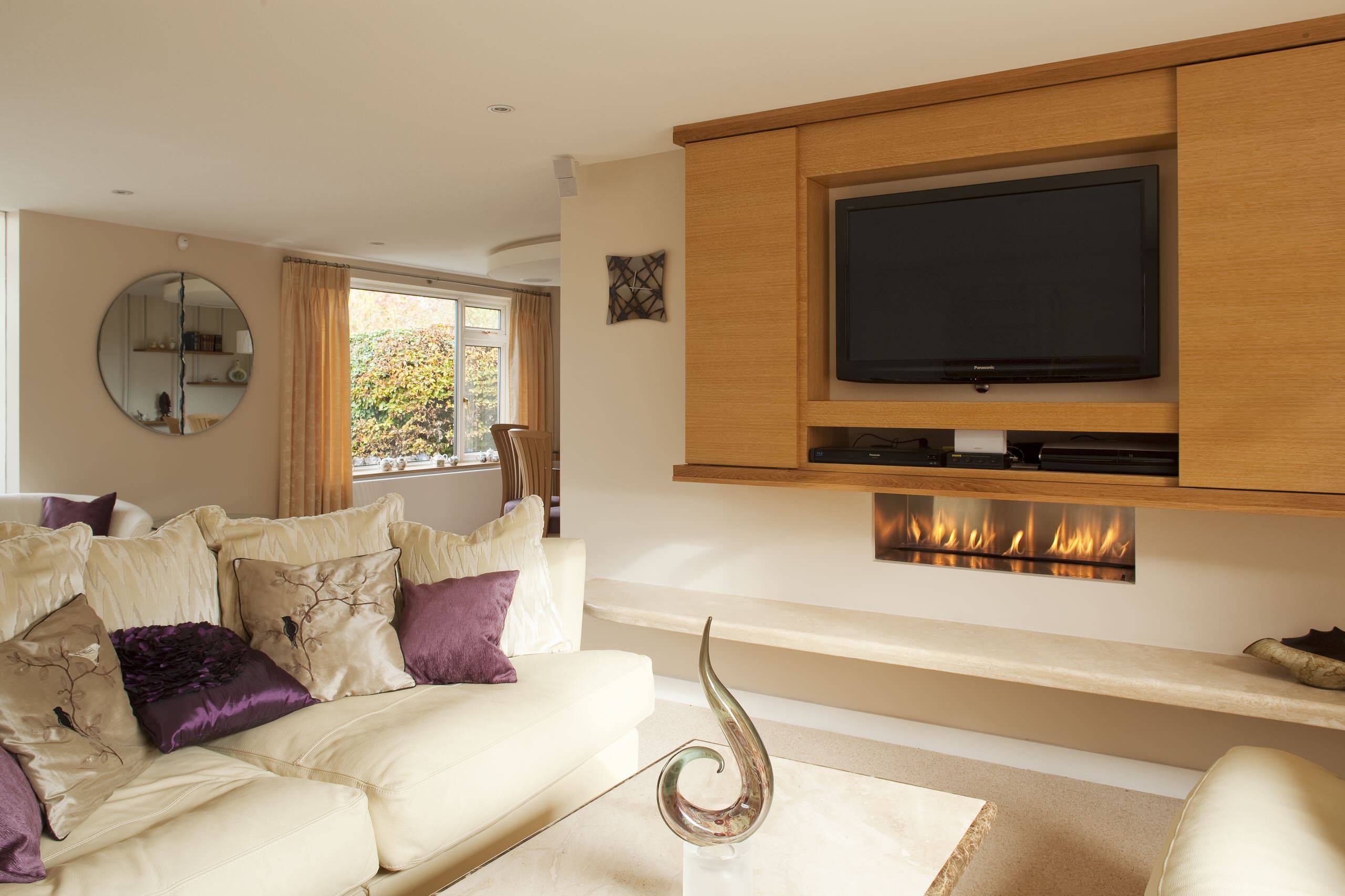 Cover with sliding doors
A paneled wall is a tasteful choice for a focal point in the living room. This sleek solution will conceal the TV with sliding panels to allow straightforward access. A paneled wall is an excellent choice for tucking the equipment away from sight.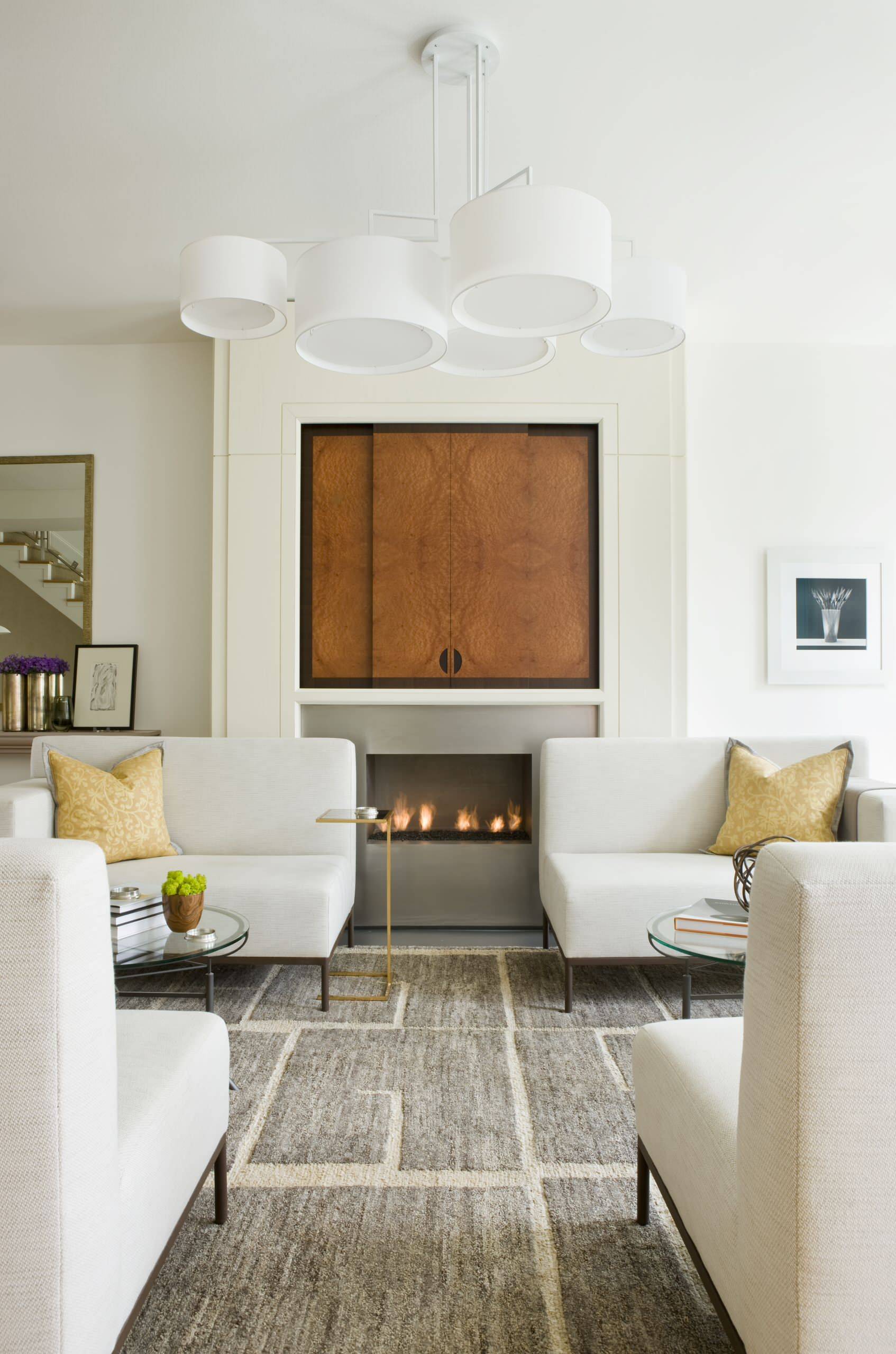 Hide the TV in a cabinet
A modern TV might not fit the rustic and retro look you aim for. In this case, the simplest solution is to hide the TV in a cabinet that matches your desired style. When you are done watching, you can close the cabinet and the TV will be kept away from sight. We highly recommend this option for spaces where watching TV isn't the room's primary purpose.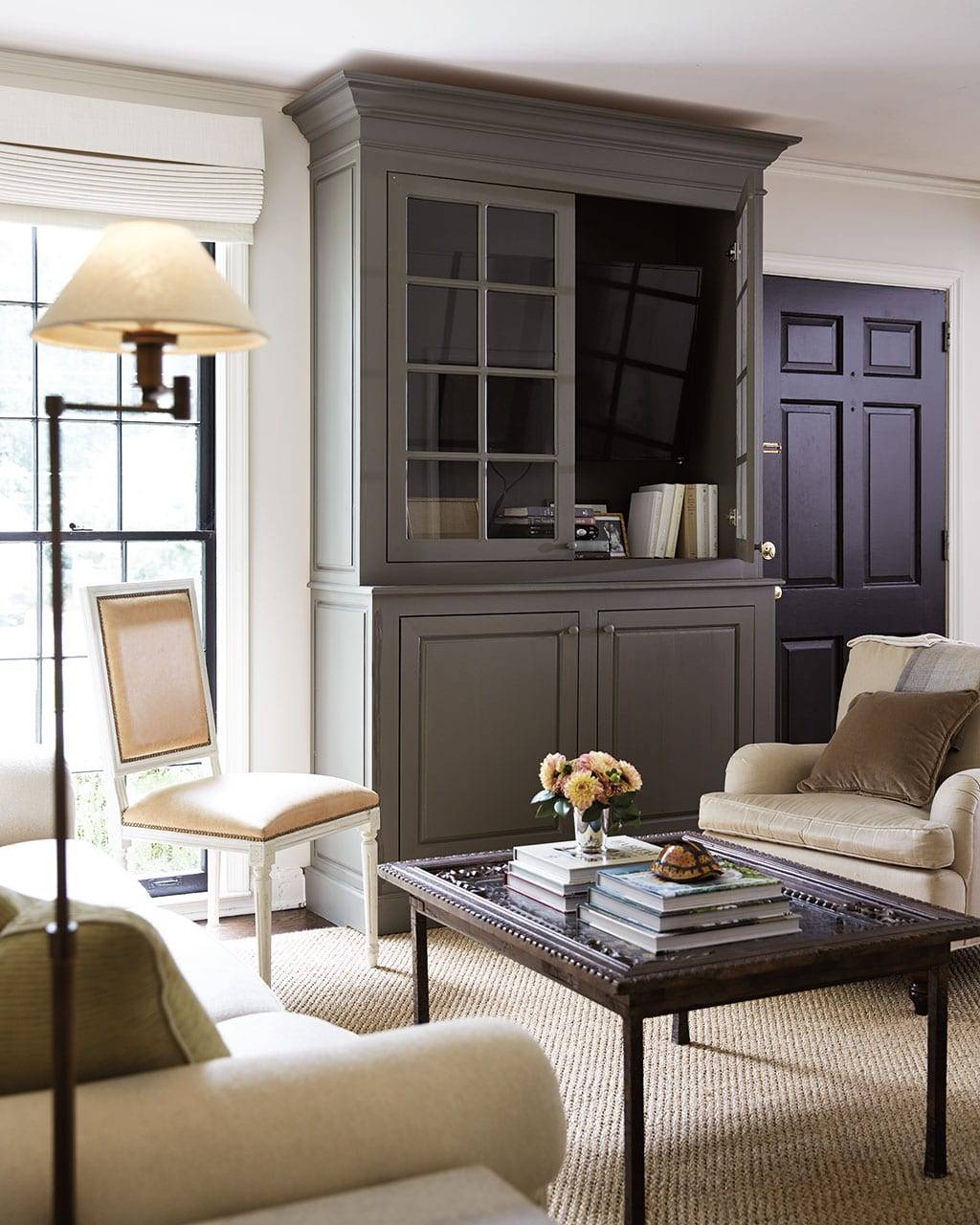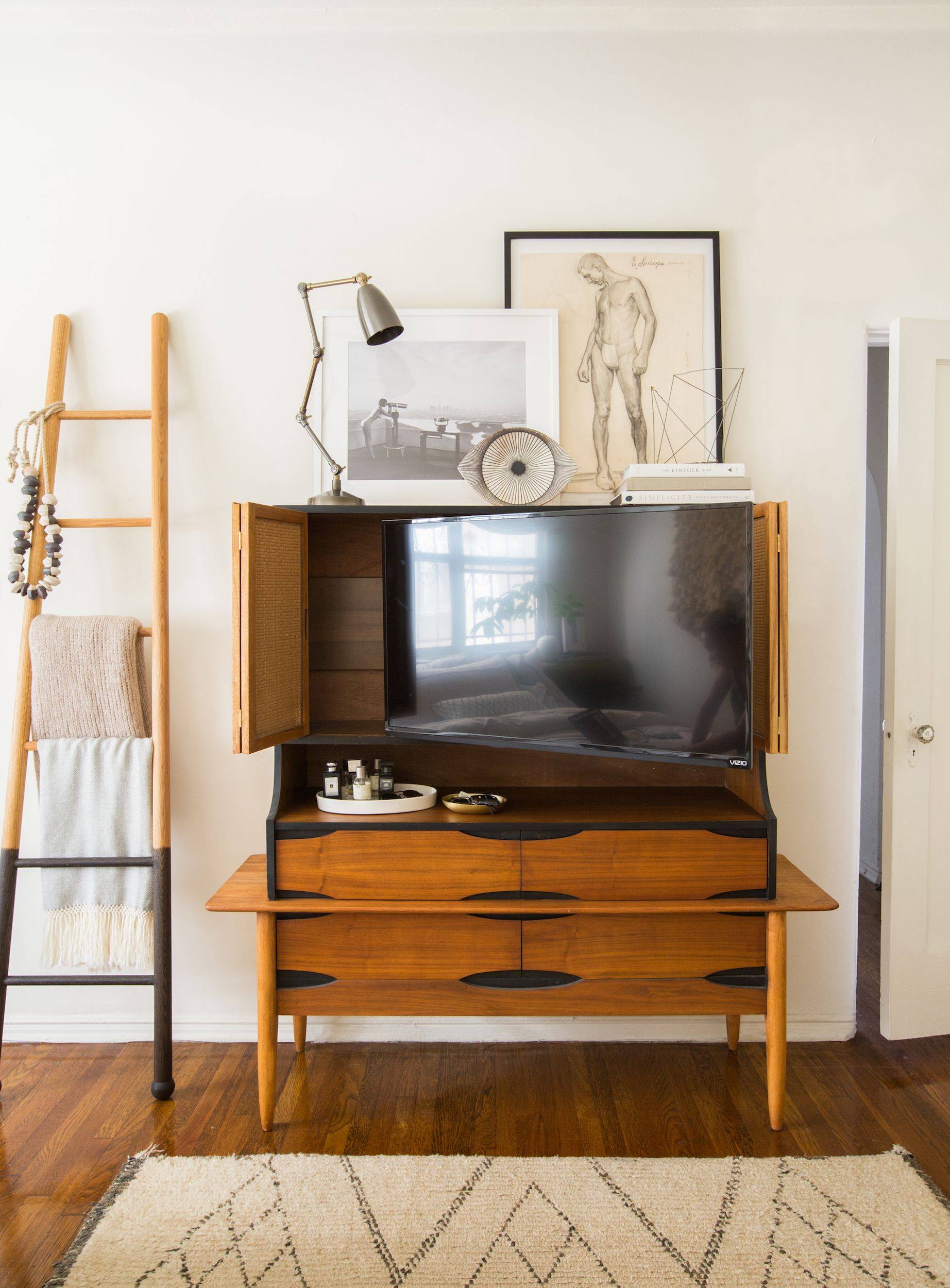 Blend with a dark wall
Blending the TV into a dark wall is another effortless way to conceal it. The black wallpaper will camouflage the device while it remains available for use. This solution is ideal if you like the moody and bold look and aren't afraid to experiment with dark colors. However, this trick might not work well for small rooms since black can make the space feel smaller.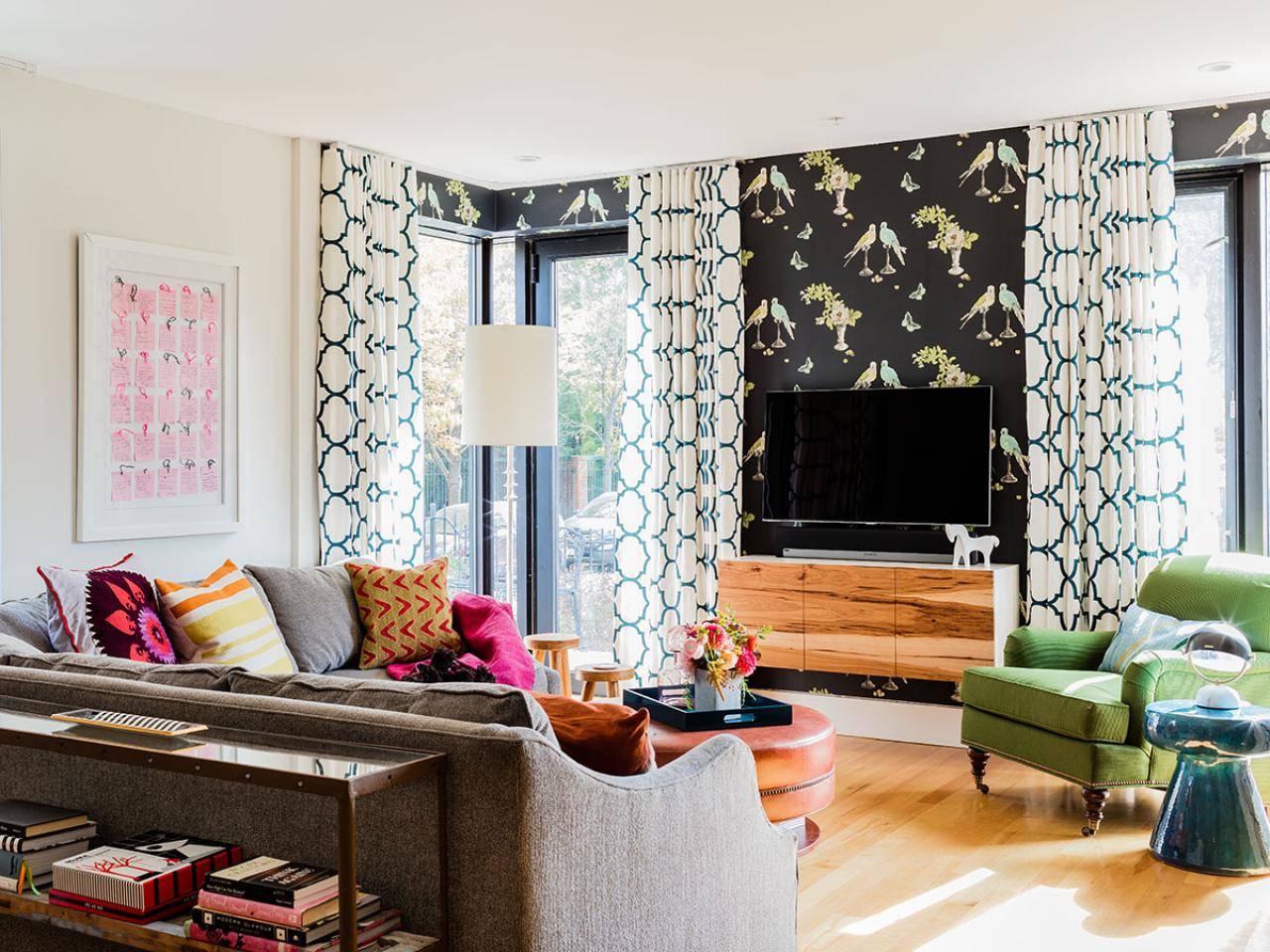 Roll-up solution (art or tapestry)
A rolling canvas is a budget-friendly solution that you can do yourself. This clever trick implements a rolling canvas that will cover the TV within seconds. In addition, you have the complete freedom to choose a print that matches your living room style. Alternatively, you can opt for a charming tapestry if it fits your aesthetic better.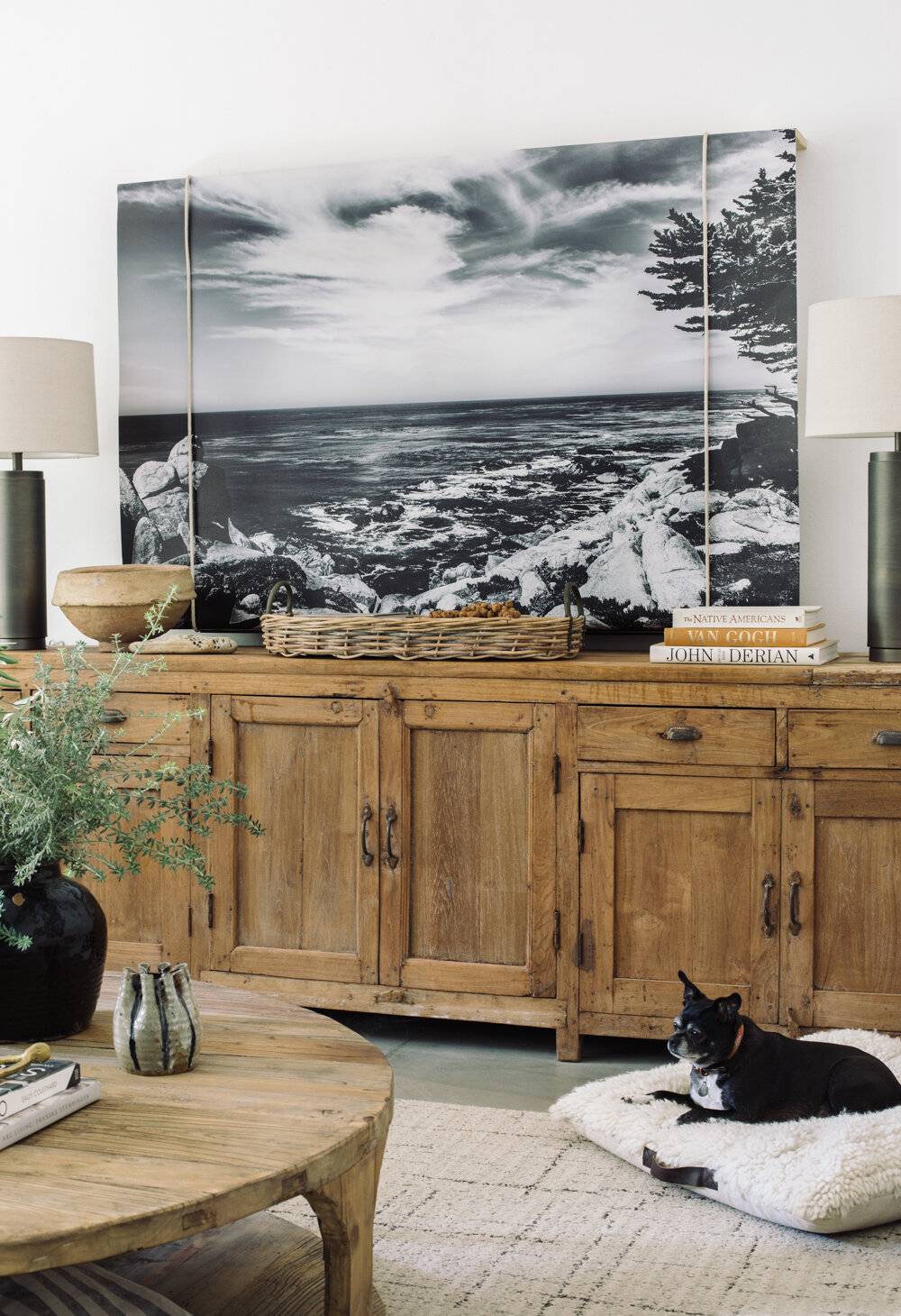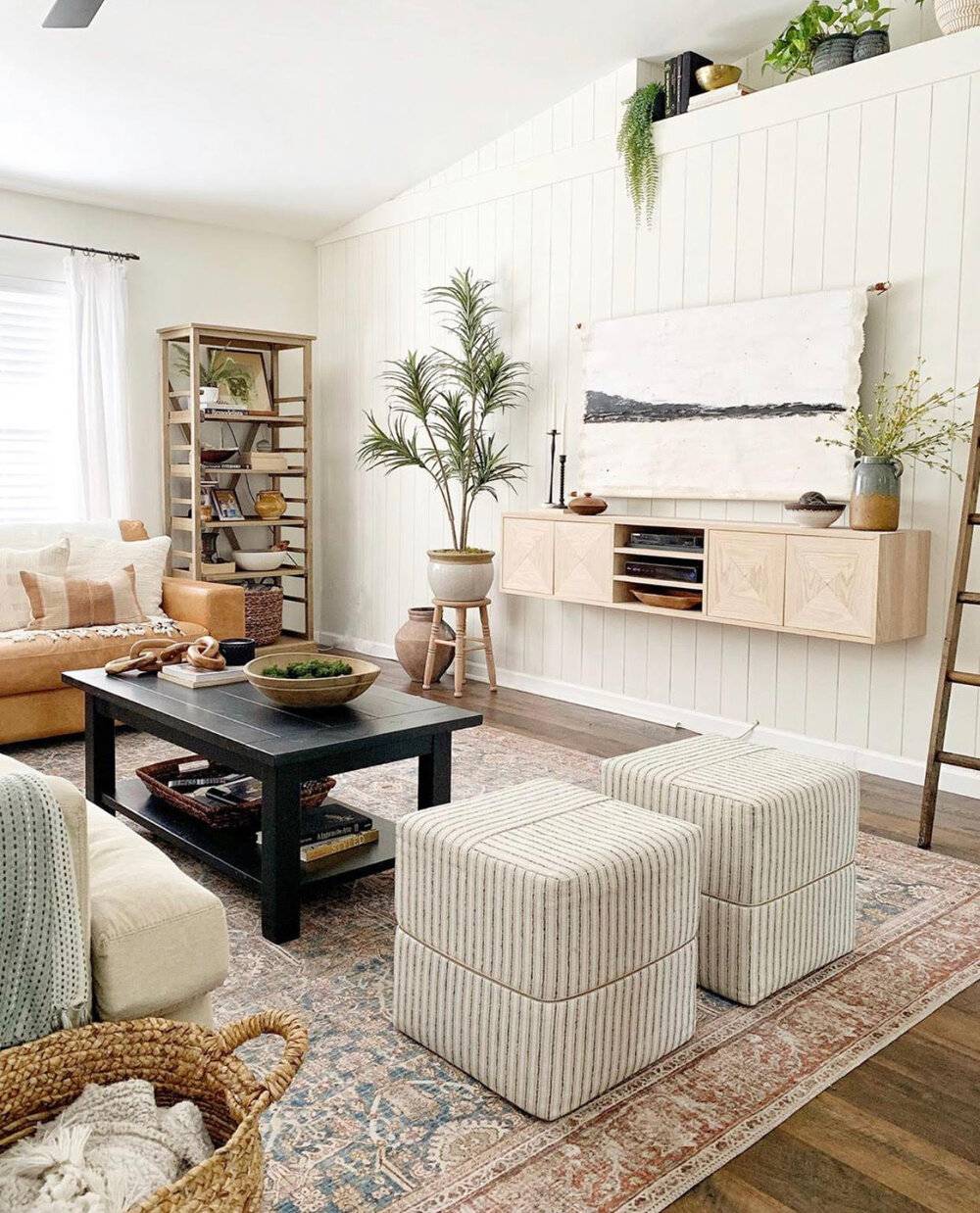 Custom entertainment center with sliding doors
If you have a dedicated media room and want to conceal various devices such as a gaming console, DVD player, and speakers, a bespoke TV unit will suit your needs. This brilliant custom solution by Brepurposed features sliding barn doors and plenty of storage options for concealing the clutter.