With summer coming up soon, now is a great time to think about the outdoor spaces of your property and how to make them more suitable for you and your family's or flatmates' needs. 
If you plan to revamp this critical space in the next few months, you want to know some common design mistakes people make and how to avoid them.
Too Much or Not Enough Furniture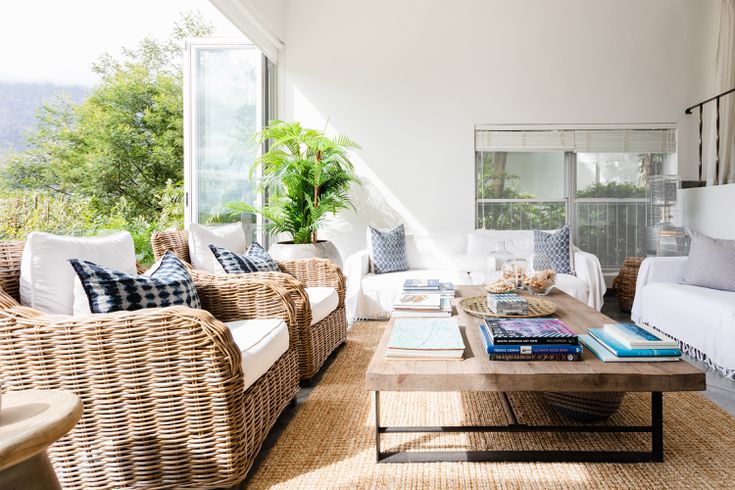 source: thespruce.com
One of the most prevalent errors is people outfitting the space with too little or too much furniture. Go too far down the minimalist route, and you'll risk making your patio less functional and a zone you don't care so much about using. To get the most out of this part of your property, you want the patio to have plenty of seating for all your needs and a dining table for meals. Add a rug or other comfortable spot to stretch, play games, etc., and perhaps even a day bed or hammock for reading, napping, and relaxing. 
On the other hand, as with any other part of your home, avoid cluttering this space with too much stuff. If you put too much furniture on your patio, it can be hard to use because it becomes cramped, and you can't walk or otherwise move around it easily. You might run into and hurt yourself on pieces, and you're less likely to be able to chill out properly when hanging out there, too. 
Decorating Like the Patio is an Indoor Area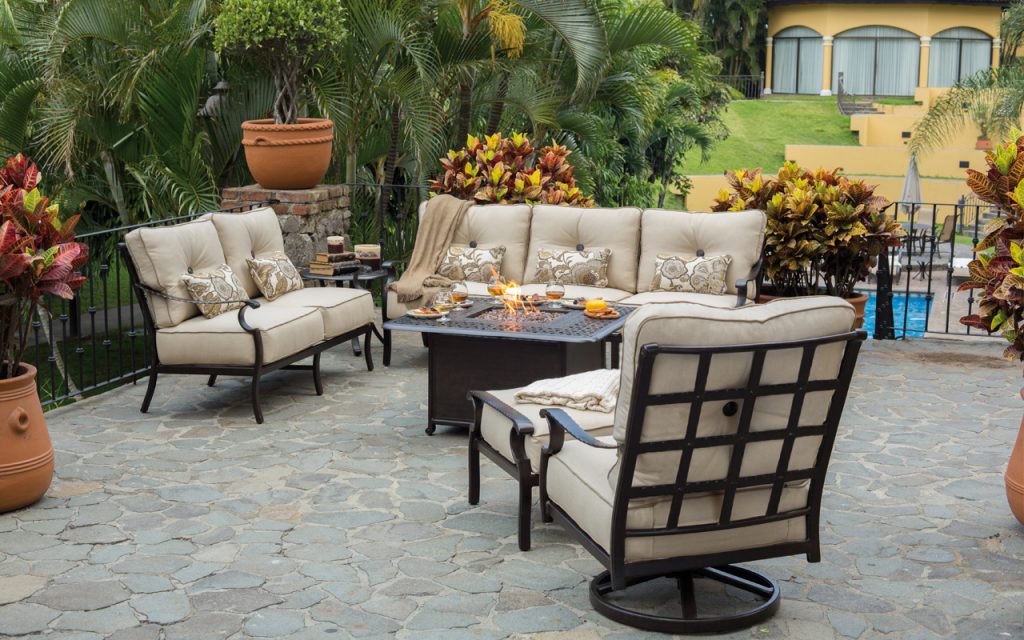 source: allamericanoutdoorliving.com
We all know that a patio is an outdoor space, but many homeowners make the mistake of treating it like an internal area. You don't want the site to look like an additional living room, even if you use it similarly. If you decorate like the patio is indoors with the same types of furniture, it's not only not practical, long-term, for the longevity of products when exposed to the elements, but also looks rather strange. View this outdoor entertaining and relaxing space as a unique one that deserves to be treated as such. 
Forgetting to Consider Temperature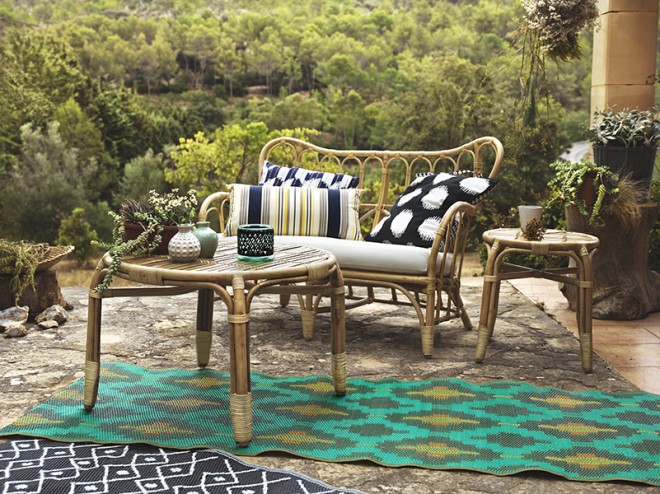 source: chatelaine.com
The patio is obviously more affected by weather and temperature than internal living spaces are. However, many people assume the climate will be okay no matter what and don't take steps to keep things temperate during the more extreme parts of the year. For best results, consider ways to moderate how hot or cold the space gets so you can enjoy it more. For example, install some flush mount ceiling fans on your patio roof to move hot air around in summer. 
To still enjoy time spent on your patio in winter, set up an outdoor fireplace or fire pit. Or, you could buy some portable gas heaters and situate them near seating and other furniture as needed during the cold months. 
Not Adding Enough Lighting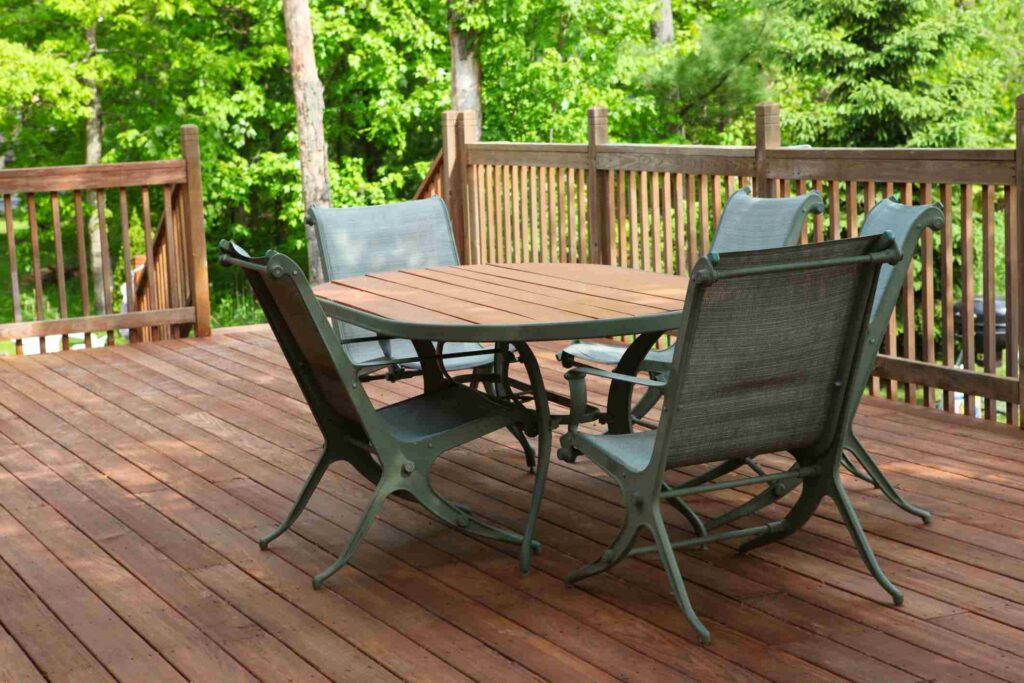 source: thespruce.com
While patios generally get plenty of natural light during the day due to their external situation, you want to be able to use this part of your property at night, too. This means it's vital to install the right kind and level of lighting. Don't make the mistake of not paying attention to this factor and miss out on spending as much time on the patio as you otherwise could.
You might choose ceiling lights with fans incorporated into them to add some soft lighting from up on the roof or put up some specific overhead fixtures and solar lamps. You could set up some string lights to add a lovely, romantic atmosphere, utilize outdoor power points to set up some lamps on side tables on your patio, or use some floor-standing lamps as needed. These are helpful if you want to read a book or magazine outside at night or do other activities that require being able to see appropriately. 
Some other mistakes to steer clear of when designing your patio layout and décor include the lack of a focal point in the area and using fake plants. Also, try not to get the scale and proportion of your patio furniture wrong (either too big or too small) or buy single-season furniture pieces that aren't durable enough to cope with some of the elements and different temperatures that arise during a year. 
Keeping all these mistakes in mind when you plan out your patio will help you avoid sinking money into the wrong things or ending up with an external area you hardly ever use.