Clerkenwell Design Week, the UK's leading design festival, returns to London next week between 23–25 May 2023 with a stronger-than-ever programme including talks hosted by OnOffice and the OnOffice Sustainability Trail
The festival's 12th edition will again take place in the heart of Clerkenwell – historically a melting pot of craftsmen and makers, and now home to more creative businesses and architects per square mile than anywhere else in the world. The festival is set to offer the biggest programme to date – with more than 600 events taking place across the EC1 neighbourhood.
This year's show will see 11 unique venues presenting over 300 design brands and emerging talent – covering furniture, kitchens and bathrooms, textiles, home interior accessories, lighting, materials and surfaces. Some of the participants include: Ercol, Dare Studio, Benchmark, Another Country, James Burleigh, KI, Meridiani, Saba Italia, Samuel Heath, Romo, Ultrafabrics, Spark & Bell, Chelsom, Jonathan Coles, and Curiousa. Click here for the latest exhibitor list.
Another significant aspect of CDW is its network of showroom partners, with an extensive line-up of topic-led initiatives and events; from product launches and exhibitions to workshops and panel discussions. This year, expect to see over 130 established names from both the UK and overseas – including: Ideal Standard, Kohler, VitrA, Cosentino, Gessi, Iris Ceramica, Arper, Fritz Hansen, Fredericia, Icons of Denmark, Modus, Flokk, Orangebox, Bisley, Lintex, Allermuir, Bolon, Camira Fabrics, Formica, Solid Nature, Havwoods, Marazzi, Strata Tiles and Parkside.
Alongside product and showroom showcases, CDW will also bring a series of specially commissioned, site-specific installations – as part of CDW Presents – as well as brand activations from the likes of Baux, Jennifer Newman, Texaa, Swatchbox, and Universal Fibers to the streets of Clerkenwell during the festival.
The OnOffice Sustainability Trail, sponsored by Dyson spotlights products, installations and talks taking place at Clerkenwell Design Week that champion sustainability. Examples for inclusion to the trail include, but aren't limited to, environmentally friendly materials, recycled and reclaimed, innovation using waste materials, craftsmanship and longevity, locally produced and design that lasts. The OnOffice Sustainability room set will be situated in Design Fields.
Throughout the show, Conversations at Clerkenwell will host a series of daily talks which seek to explore and present a broad range of topics. OnOffice will also host two talks during Conversations at Clerkenwell including OnOffice Editor Kaye Preston speaking with sisters and Bolon CEO and CCO, Marie and Annica Eklund, on the history of the pioneering Swedish family business. Book your ticket here to watch the talk on Thursday 25th May at 1pm.
On Thursday 25th May at 3pm, Kaye Preston speaks with Nipa Doshi from Doshi Levien, on recent projects and the significance of colour in design, across a client base which varies from furniture and accessories to textiles. Book your ticket here.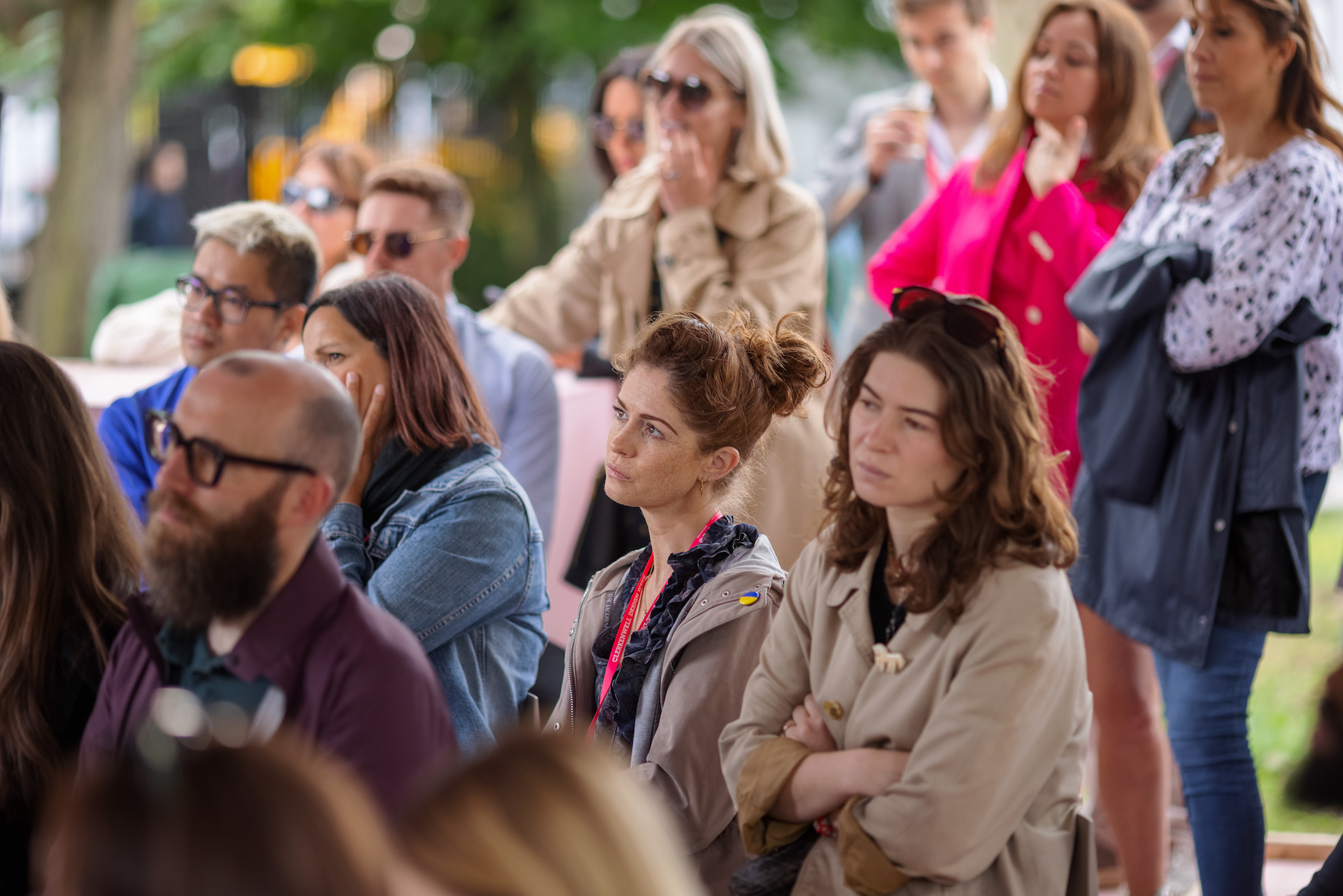 Images courtesy of Clerkenwell Design Week
Register for your free cdw badge here