When it comes to selecting the right paint colors for our homes, we usually focus on the living area, dining room, or bedroom. However, getting the appropriate bathroom color is just as important. After all, these areas are typically comparatively smaller than any other area in the house or apartment.
In that case, definitely, it's worth thinking about a paint color that will take your bathroom to the next level. Fortunately, there are many genuinely amazing options available—whether you go full-on saturation or create a subtle splash, getting ready in the morning will be a lot more fun with the following trending bathroom paint colors to try in your own space now.
Fun-Loving Bathroom Paint Color Ideas
Rainbow Colorful Bathroom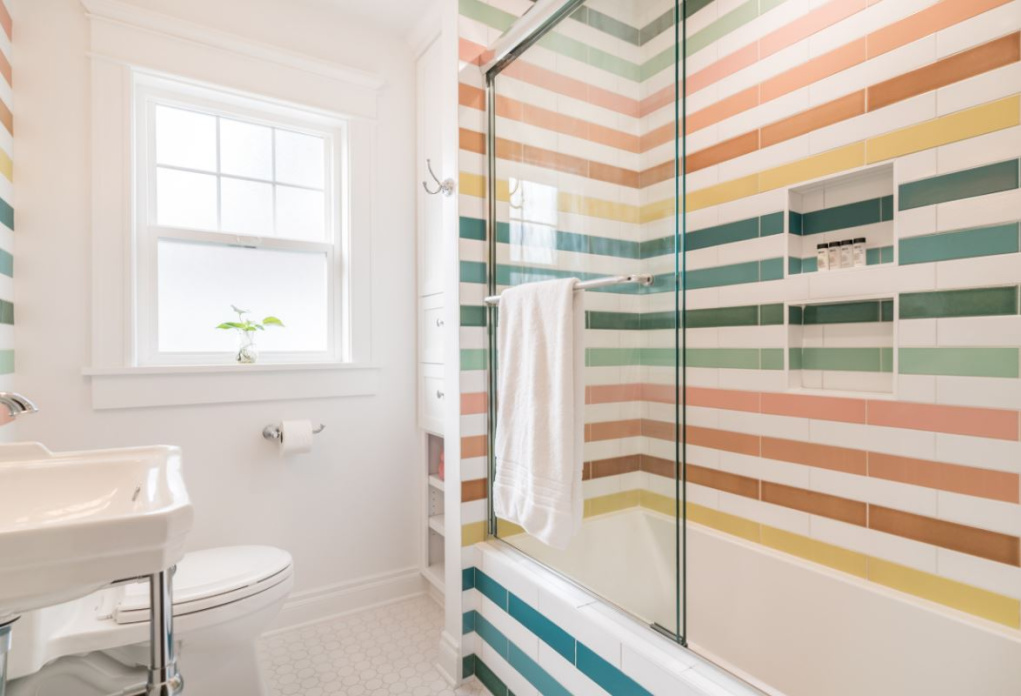 source: theplumbette.com.au
Why not have your bathroom decorated with all the colors of the rainbow, instead of one? Obviously, rainbow bathrooms won't appeal to everyone, but I certainly found them intriguing. It shows that all colors of the rainbow can be used in bathroom design.
Charcoal Bathroom Ideas
Dark paint colors in a tiny area were always frowned upon, but powerful colors like black and charcoal grey are increasingly finding their way into bathrooms. This bathroom color trend may help generate a stylish, modern ambiance or engulf the area in a comfortable mood, rather than looking dismal and oppressive.
Crisp White Bathroom Ideas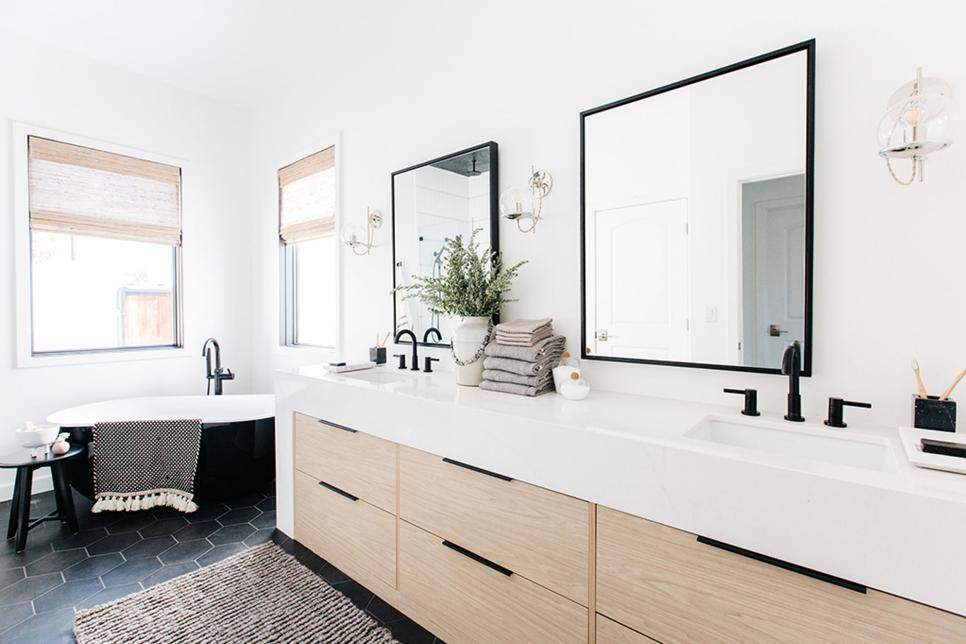 source: hgtv.com
White is a versatile color that may be used in any home or space. If you want to make a statement in your bathroom, try painting an accent wall in a brighter shade of white. These swatches are ideal for allowing your individuality to show through.
White paint colors for bathrooms in 2022 are ideal since they lighten the room and make it feel more open and large. They also provide a calming and relaxing effect, which is ideal for a bathroom.
Calming Baby Blue Bathroom Ideas
Fans of blue will delight in the extensive choice, which will definitely enable you to discover the perfect blue for repainting your bathroom – or perhaps very little. Blue Baby is another trendy color. It's a conventional paint color that's popular with homeowners who prefer to do something traditional but not too dazzling or dramatic.
Blush Pink Bathroom Ideas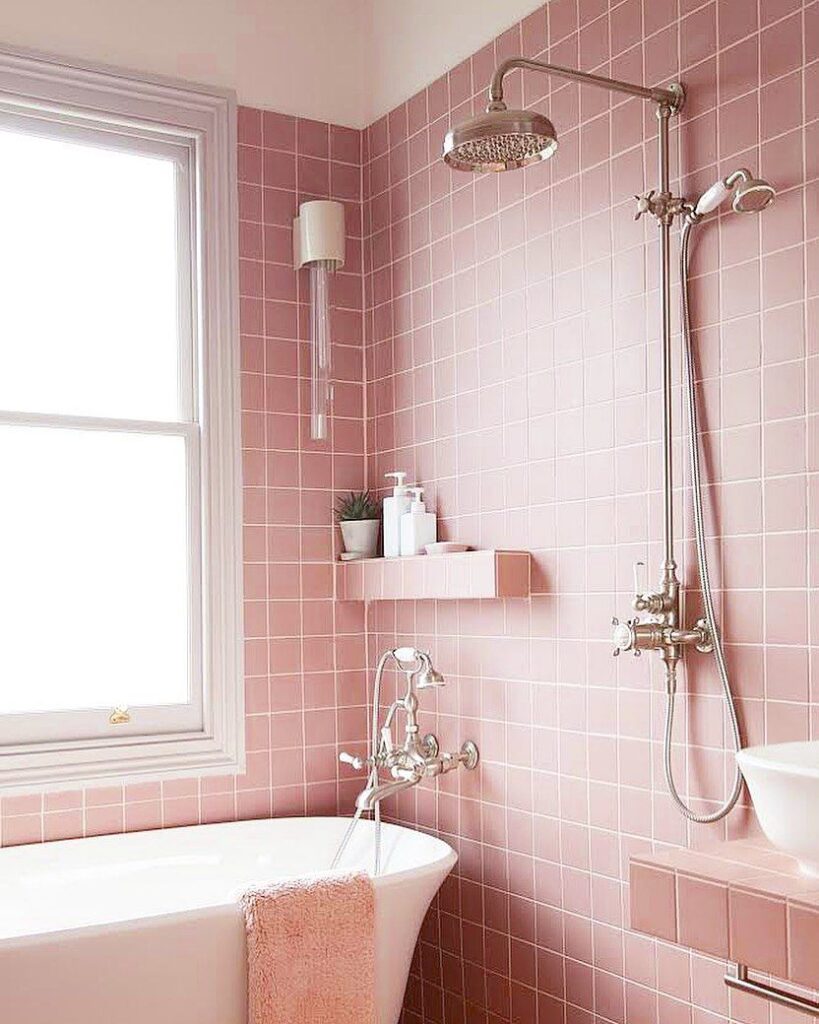 source: thespruce.com
Blush pink is a great bathroom paint color for 2022 because it is a soothing, peaceful color that will assist to create a pleasant environment. They are not only excellent color options for softening up a tiny space, but they also go with most bathroom decor designs.
Soothing Green Bathroom Ideas
You won't find extremely bright or overly cool tones in fashionable color palettes thanks to the design trends.  Leave the jade, pastel greens, mustard greens, and limes until later in the season, and focus on the highly sophisticated color variants that will complement any bathroom.
Classic Beige Bathroom Ideas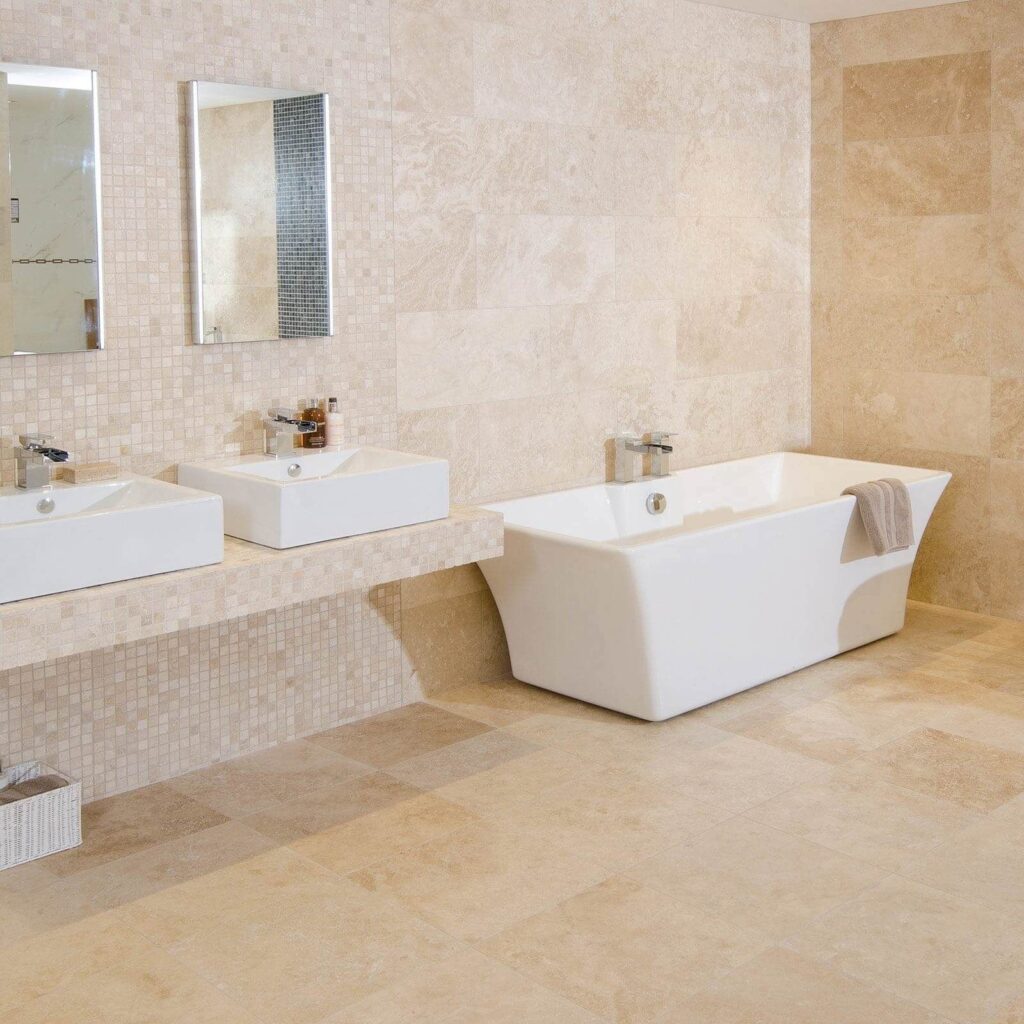 source: pinterest.com
The tones of beige for this season are as natural as possible, and you'll notice how well they blend in with the items around you right away. You may paint the bathroom walls in a shade of Clean Beige, Practical Beige, or Classic Beige as small bathroom color paint ideas.
Cocoa Brown Bathroom Ideas
Trendsetters' palettes provide a wide range of options for people considering painting their bathrooms Cocoa brown: here are the finest 2022 bathroom colors. At the same time, while painting the walls, keep in mind the size of the bathroom and use light colors for small spaces.
Sunshine Yellow Bathroom Ideas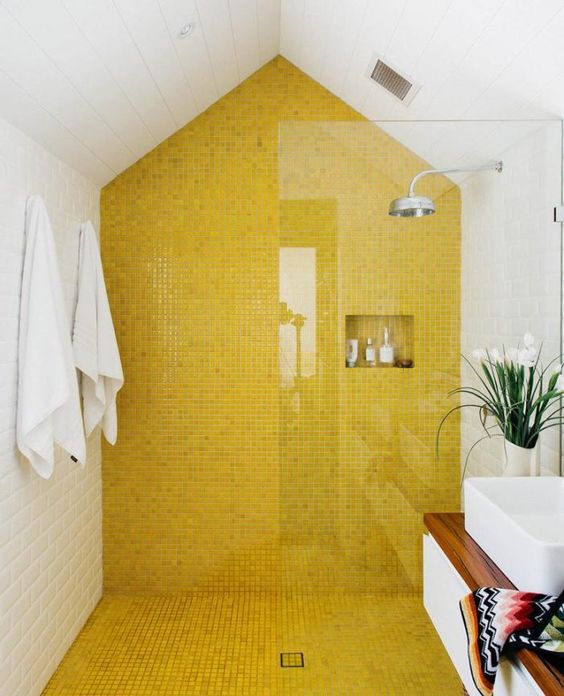 source: shelterness.com
Yellow is a vibrant and joyful color that quickly brightens up any environment. It exists in a range of colors, all of which are warming and cheerful, ensuring that your interiors will be welcoming and mood-lifting. The easiest method to brighten up your bathroom and make it feel like it's always sunny in here is to paint the walls and/or flooring yellow.
Bathroom Decoration Ideas:
In addition to bathroom paint color ideas, if you are planning to decorate your bathrooms, no matter how large or small, there are a few things you need to keep in mind.
First and foremost, the necessities. Every bathroom will require a WC, washbasin, bath, or shower (often both), as well as any accompanying made of bronze.
The arrangement of these features, as well as their size and design, will be determined by the layout of your area. Lighting should be arranged ahead of time as well because you'll need to adapt both ceiling and task lighting.
As with other parts of the house, this area may be able to be custom-designed with the same level of detail and personalization. At the end, when all of the work is completed and your new bathroom is ready, you can add your towels, soap dispensers, candles, and artwork to finish it off.