Want to decorate your home and make it look insta-worthy? But without investing a huge sum of money? In this read, we have shared simple and affordable ways to decorate your home along with some fresh home decor ideas.
Let's begin!
4 Things to do before decorating your home
Get rid of unsightly, non-essential, damaged, worn, or dated Items 
Stick to classic neutral wall colors like yellow, off-white, white, greige, or gray.
Aim for three shades of darker or lighter home decors to blend them with the house.
Keep your home clean and home clutter-free.
10 Best Fresh Home Decor Ideas
Want to make your home look like a brand-new house outta IKEA? Well, it is possible! Here we have rounded up 10 clever yet affordable ideas that won't skimp on style and elegance.
This list has it all, so keep reading!
Use bookshelves to store more than books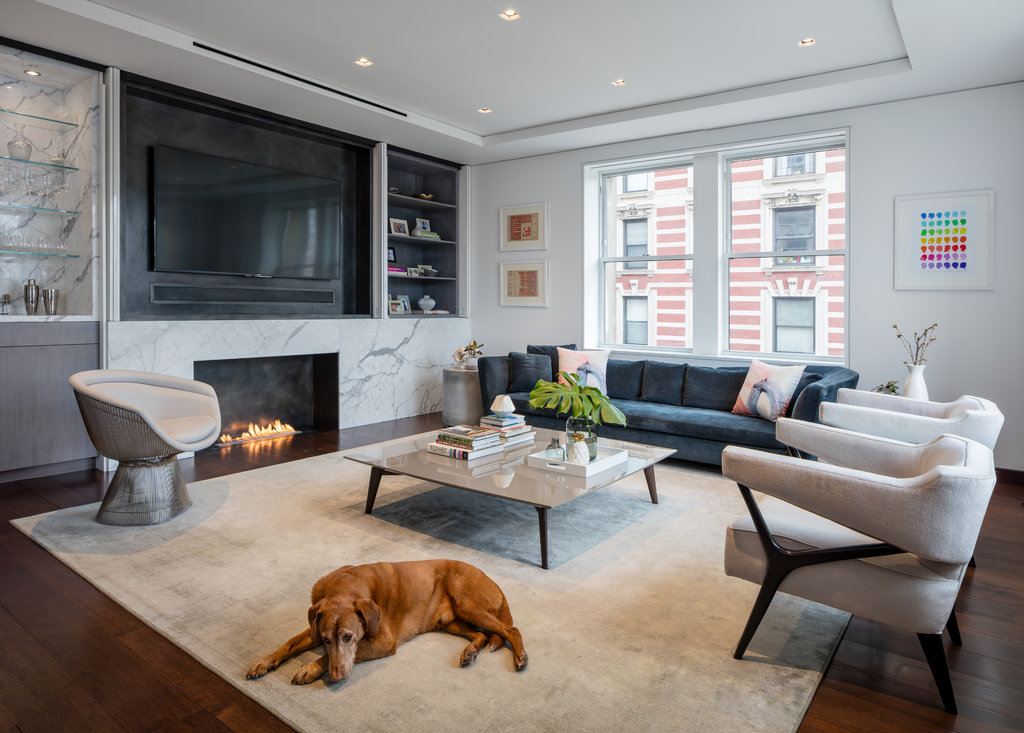 source: pinterest.com
Don't want to make your bookshelf look stuffy? No problem! We have got you covered! You can keep some space on the bookshelf to place some vintage pieces in an aesthetically appealing way.
Pot a Plant or place some real or fake realistic flowers
Want to bring your home to life?
Then buy some real or fake flowers, which have a sophisticated look, fragrant scent, and vibrant colors. Invest your money to buy a vase or a handcrafted pot. Or else, you can get some faux flowers at low rates to complete your chic decor.
Voila! Your centrepiece will be complete.
Turn Plates Into Wall Art 
Have some old unused china plates sitting around the corner? Then it is time to bring them out!
Hanging a cluster of the plates on a black wall seriously makes a chic wall decor.  You can even use unused voluminous accessories to give an instant update to your home. Luxurious accessories like accent pieces and ornaments can add more weight than lighter ones.
Turn a Wine Bottle into a Vase Or Hanging Lights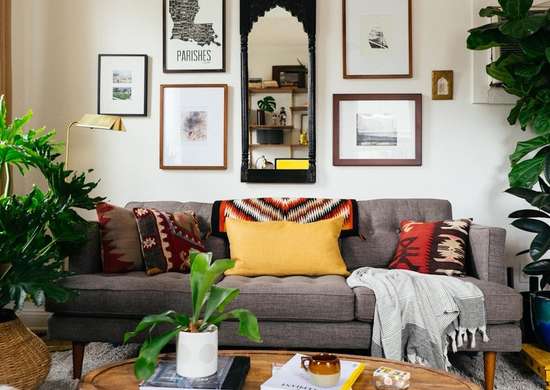 source: pinterest.com
If you have a few empty wine bottles at home, then you can repurpose them into something creative.
Gently scrape and wash away the labels with hot water and soap. In the end, you will be left with a slim wine bottle that can be used to store plants and stones. You can even turn them into eclectic bottle-hanging lights by strategically placing fairy lights.
Purchase a Woven Basket
Get a woven basket at cheap rates from any nearby retailer. Putting these in your home gives out a bohemian flair. Plus, you can even store spare items and make your home look clutter-free.
Splurge on statement art pieces
Did you know eclectic home décor designs are really easy to replicate? How? 
It gets mixed with other home decors beautifully. You can go choose any statement pieces like stand-out rugs, chandeliers, or anything that turns your home into luxury. If you are running low on your budget, then you can create your own art piece by fixing the old art piece.
Install Sconces or stock some candles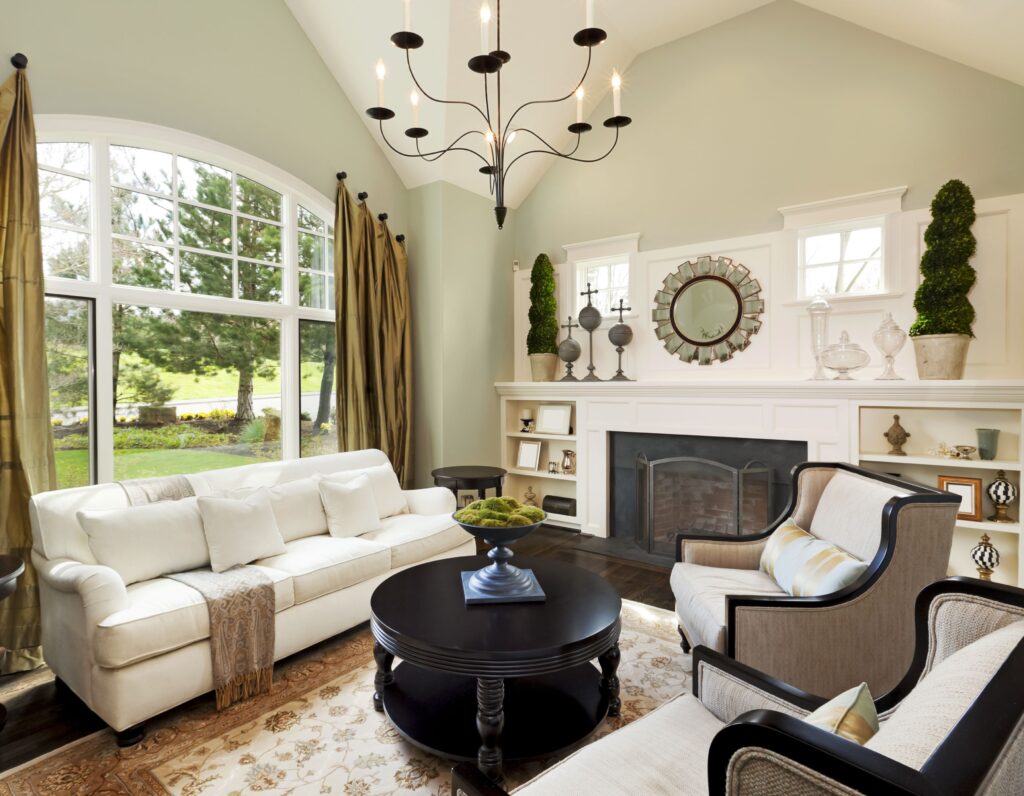 source: thespruce.com
Lamps consume a lot of space. So now you can replace them with plug-in sconces. We are sure that this lighting will give a more modern look to your home. Apart from this, it will bring your attention to different areas of the walls. You can install them above the mirror or bookshelf to add dimension and interest.
If you are looking for something more affordable, then you can purchase some scented candles, which will not only brighten the room but also uplift the room with their aroma.
You can also go for the unscented thin and long candles and place them in stylish holders.
Hunt for real stone or crystals
Limestones and granite are more luxurious than ordinary acrylic.
So if you are ready to hunt for the best stone or crystals, then you might get the best ones for your home. Yes, it is time-consuming but totally worth it!  You can even find unique stones on beaches.
Add molding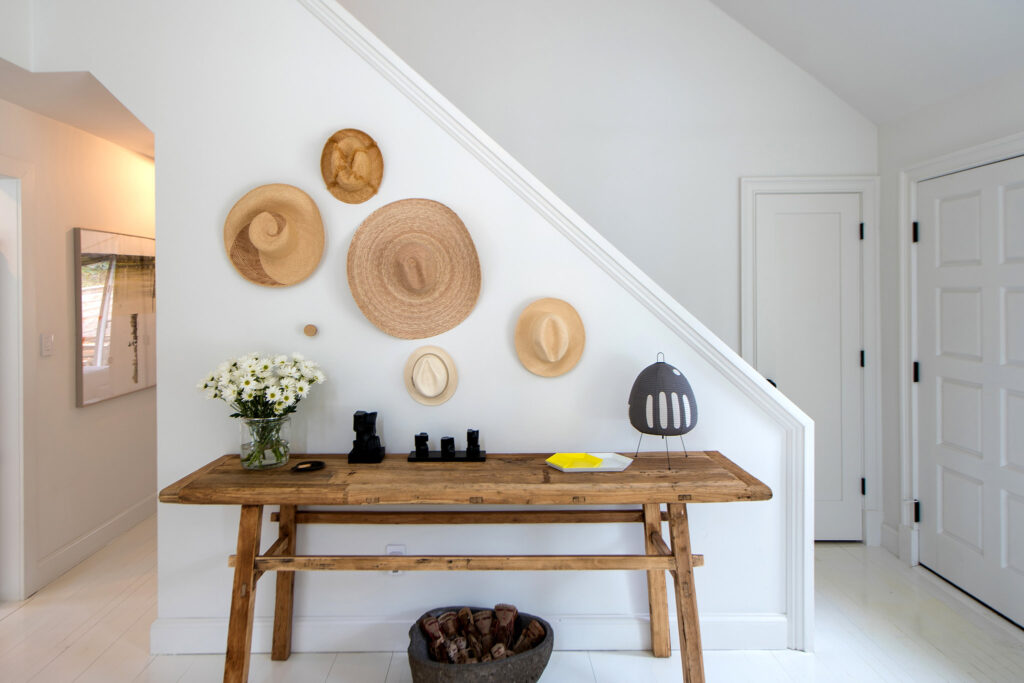 source: pinterest.com
Are your walls bare and boring?Then try adding decorative mold for your house decorating ideas. For this, it does not have to be Victorian style or gaudy molding. A single shape and simple design molding will do the trick.
Frame Family Photos or hang art on the walls
You can put all your memories into a big frame. Make sure to pick a nice one that is built from high-quality materials. The photo frame will definitely exude elegance and stand out in the entire room.
Instead of going for tacky colors, choose white, silver, or gold frames.Another way to revive your home wall is by hanging art pieces or paintings that have a beautiful canvas.
Conclusion
This was all about fresh home decor ideas! Did you like any of our ideas? Then, start your home decor project right away. Redecorating your home without breaking your bank needs only two things: Creativity and Planning! You can recreate various gone decor ideas. But it depends on what your goal is! Visit The Atchitecture Designs for more home decor articles.
Good luck!