Wood countertops in the kitchen are neither revolutionary nor something that have suddenly taken homes across the world by a storm. The classic kitchen countertop in wood has been around for a long while now. But the arrival of 80's and 90's saw homeowners shift away from wood and embrace man-made materials like Corian that add refinement and sparkle. But the early 2010's saw a shift away from these artificial finishes once again and wood has become a major element in kitchens with cabinets, countertops and even accent walls being draped in wood. It is a part of this blossoming trend that has seen a popularity spurt in wood-topped kitchen islands.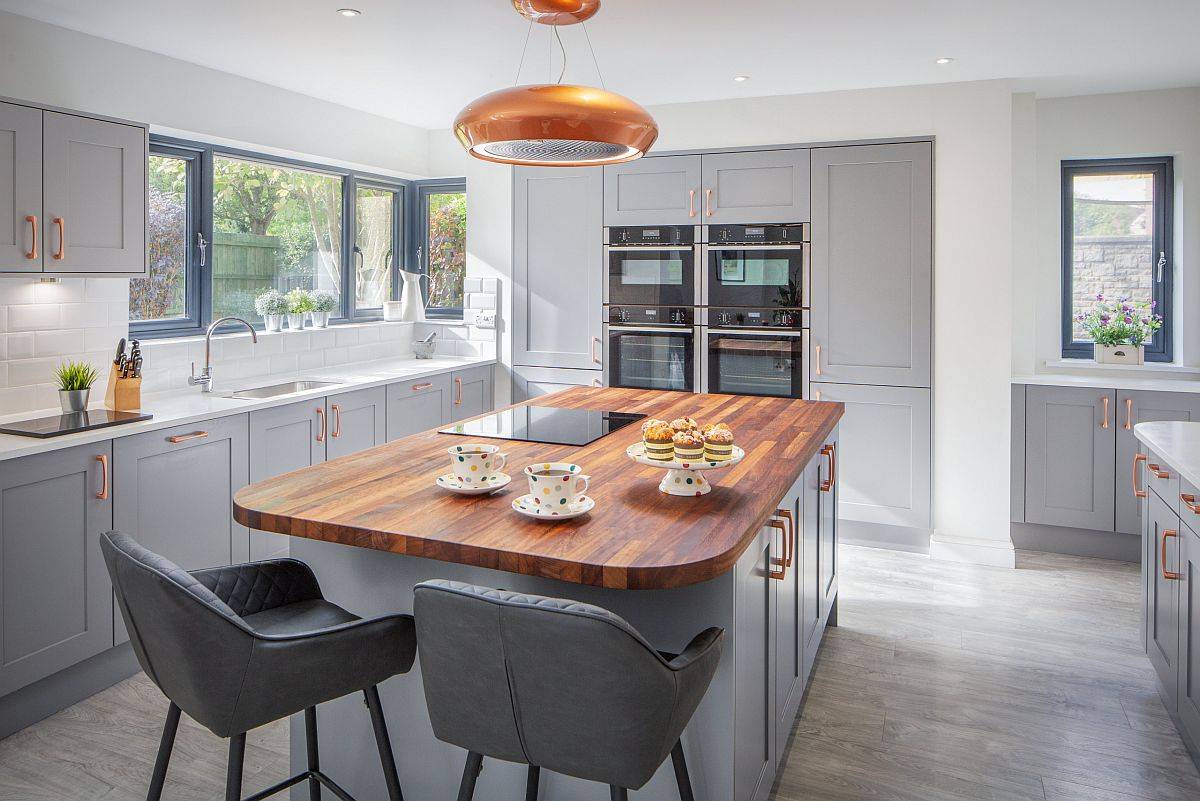 Moving past natural and composite stone finishes, acrylic polymer surfaces and other man-made materials, wood-topped kitchen islands add something unique and exceptional to the modern kitchen. Often ushering in visual and textural contrast, these countertops can be combined with islands that are themselves not clad in wood. Elegant, understated and yet timeless, this is a look at some of the best wood-topped kitchen islands along with many benefits that they offer –
Mix and Match Different Countertops
One of the cool kitchen countertop trends these days is to combine different kitchen countertops across the room while still managing to create a curated, modern look. This is where the kitchen island with wooden countertop comes in handy. You can choose a material for the prep zone in the kitchen that is much more durable and low-maintenance like natural stone, quartzite or even Corian while adding a bit woodsy charm to the space using the island top. This makes for a more dynamic and efficient kitchen that also compliments the living space gorgeously.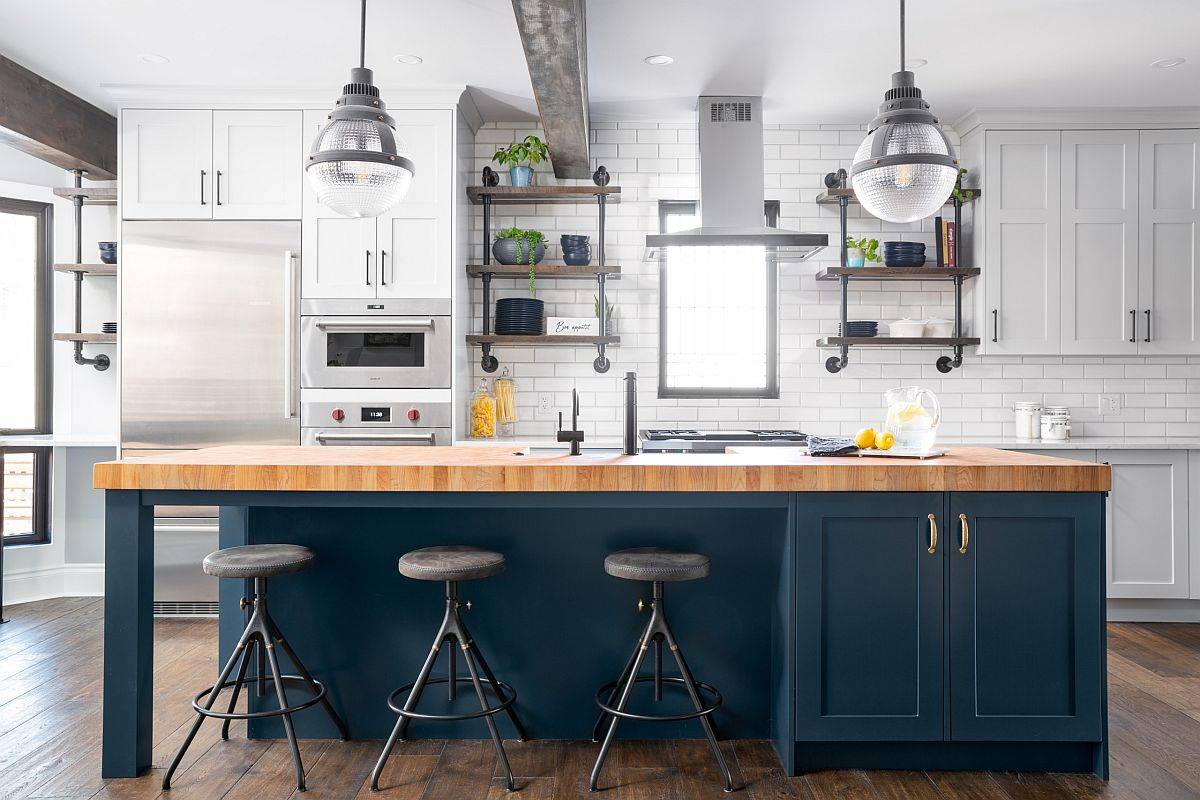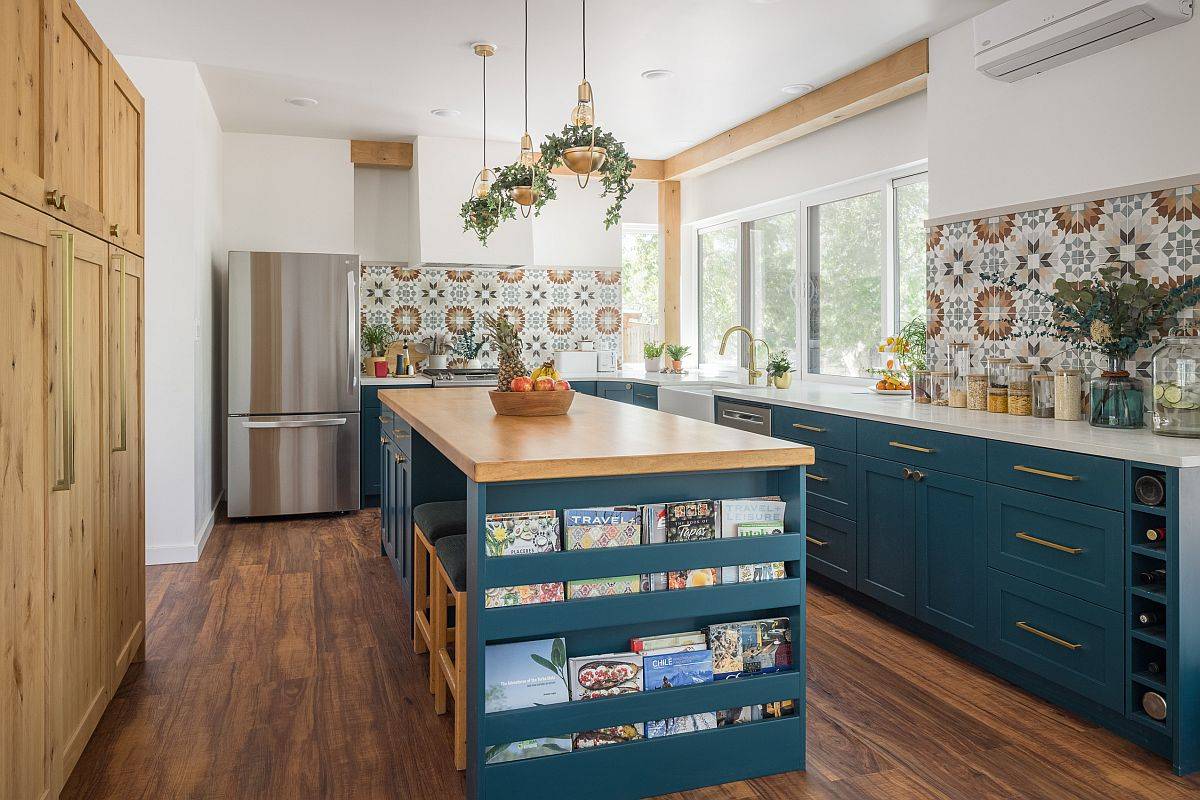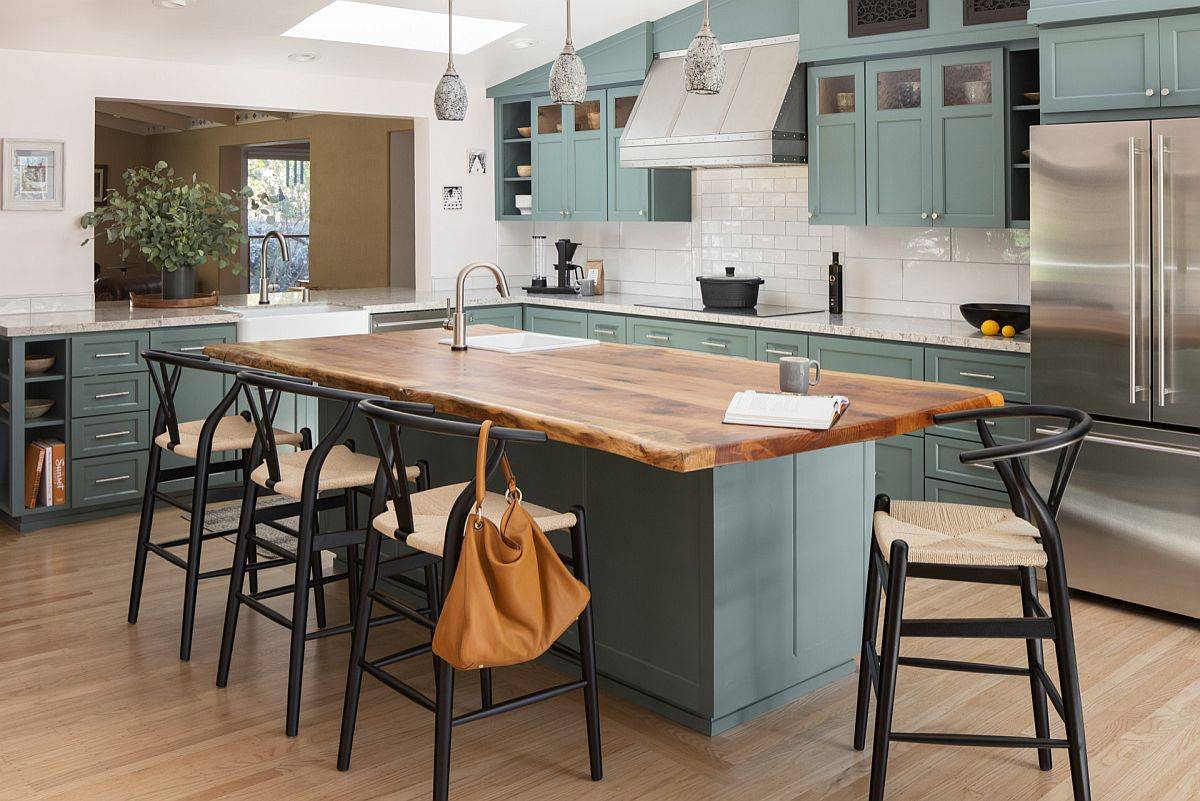 For the White Kitchen
Before purely concentrating on the different ways in which wood-topped kitchen islands can fit in to the modern white kitchen look, it is important to understand the many options available when it comes to wood countertops. From maple and oak to wenge, walnut and teak, there are many different species of wood that you can choose from depending on your island usage, budget and the aesthetics of the kitchen. While wood countertops can be elegant and even a touch easy on your kitchenware when compared to stone, they are easily prone to cuts and cracks and any liquid spills need to be taken care of as soon as possible.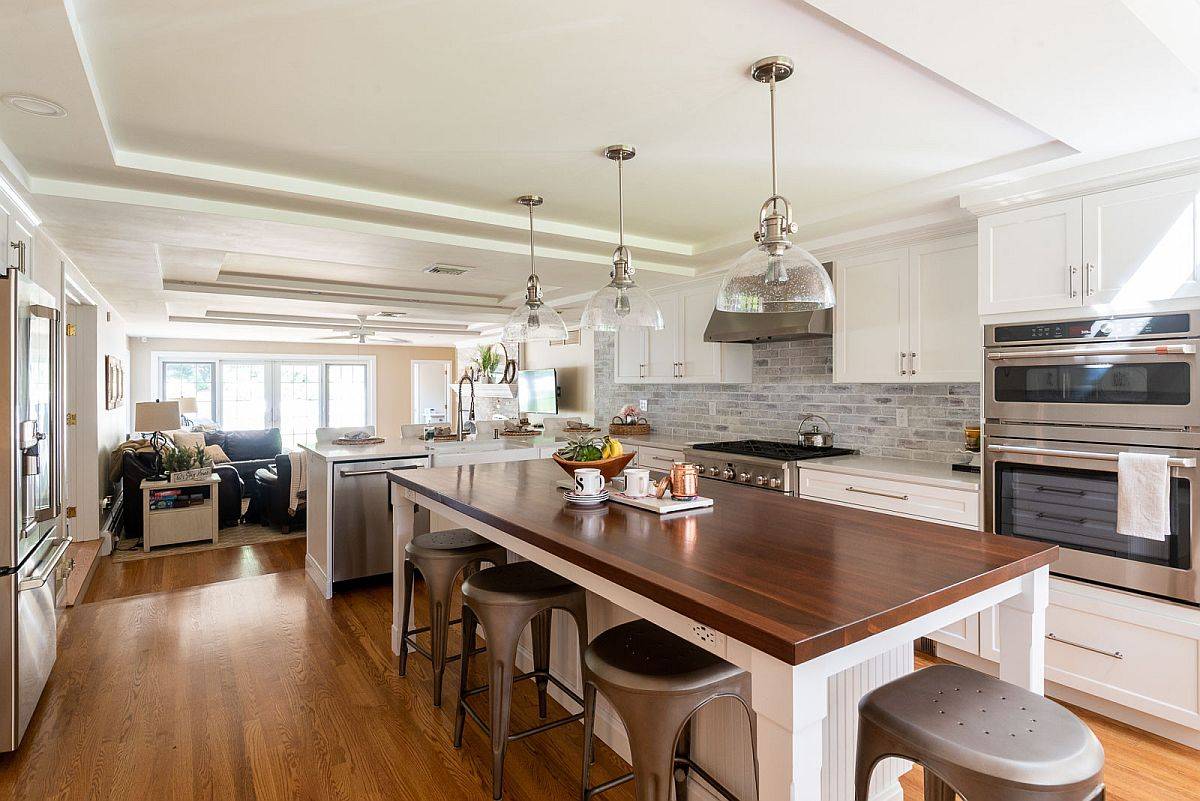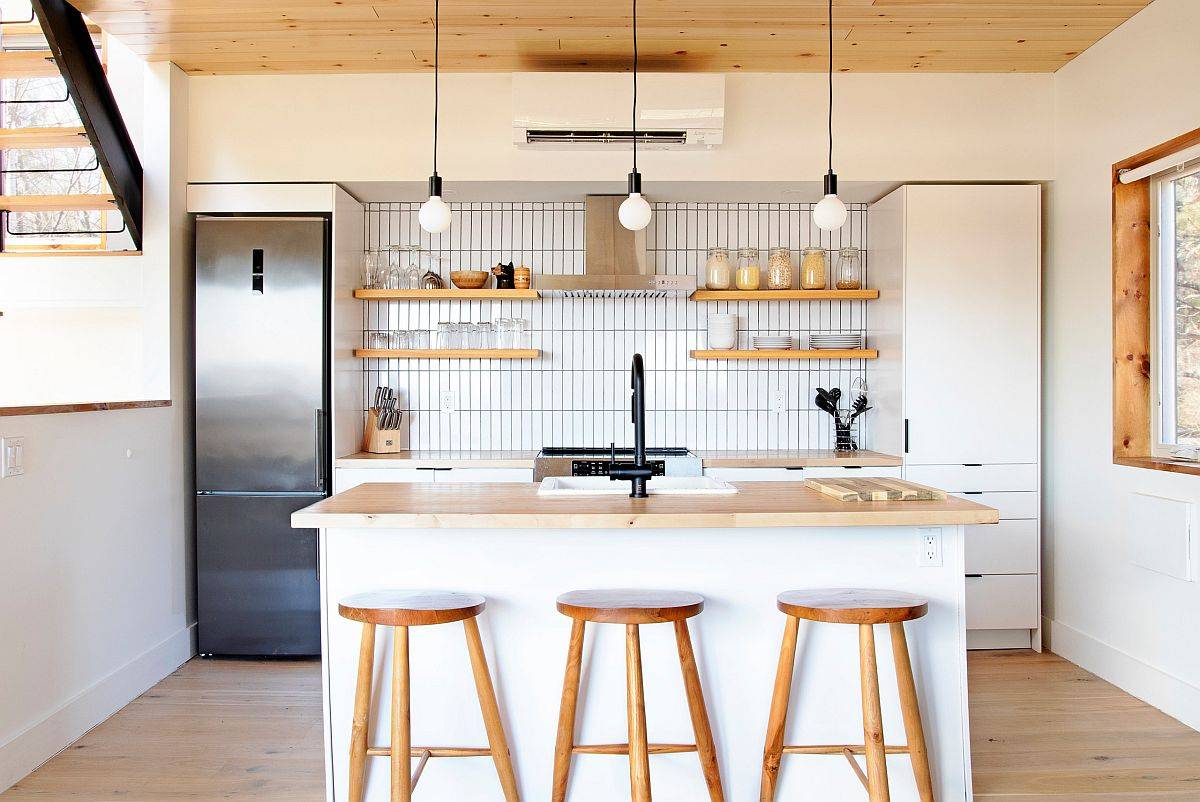 In the modern white kitchen, the wood-topped island stands as a statement addition that offers both visual and material contrast. With wood and white being a popular choice in most homes, it goes without saying that the island adds to this color palette.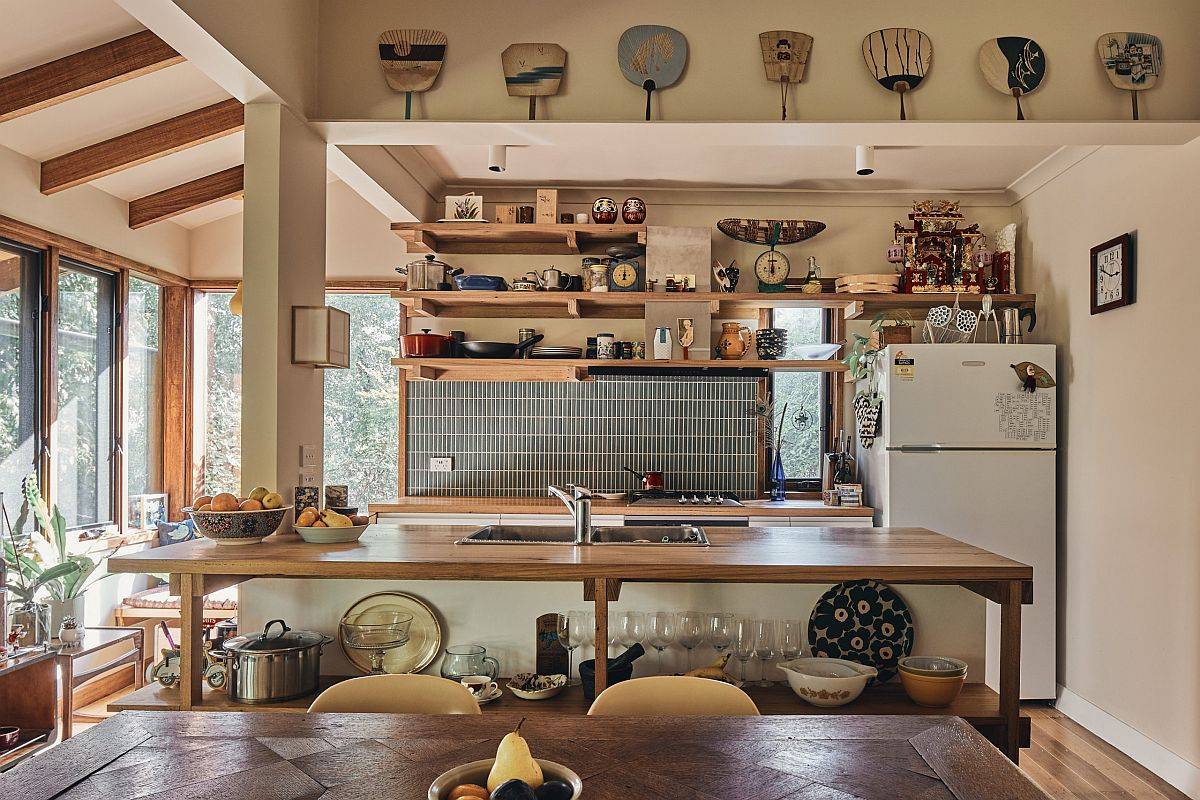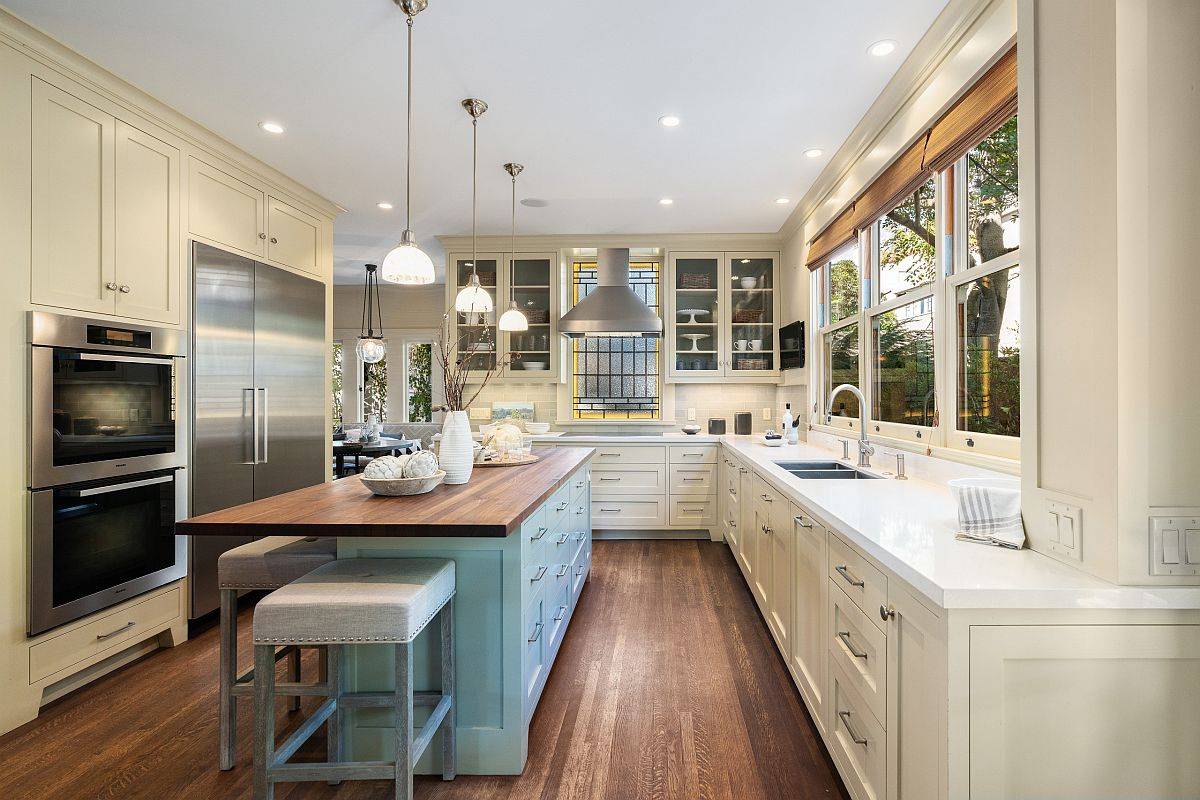 Finding Custom Solutions
There are many different varieties of the wood countertop that you can try out depending on the style of your kitchen and the size of the island. Your options start with the basic end grain, flat grain and edge grain styles and from there you can explore other, more intricate unique patterns as well. In case you love the raw, eco-friendly look, then live-edge wood countertop is also a great alternative. Make sure though that you finish the island top in food-safe mineral oil, if you are planning to use it as a prep zone in the kitchen. If the wood-topped island is not going to be used for food perpetration, then a more basic, lacquer finish should do the job.