Decorating flower vases is not only about adding beauty to your home but also about making it look elegant. Flowers are a wonderful way to brighten up our lives. From springtime to summer, flowers add color and beauty to our homes. And during winter, they bring cheerfulness and warmth to our hearts. 
However, flowers alone cannot make a statement of complete elegance. You also need a classic and artistic vase that keeps your flowers fresh for a long period. The following are some innovative types of flower vases that will bring life to any room, whether it's a living space or a workspace. 
Perfect Way To Arrange Flower Vase: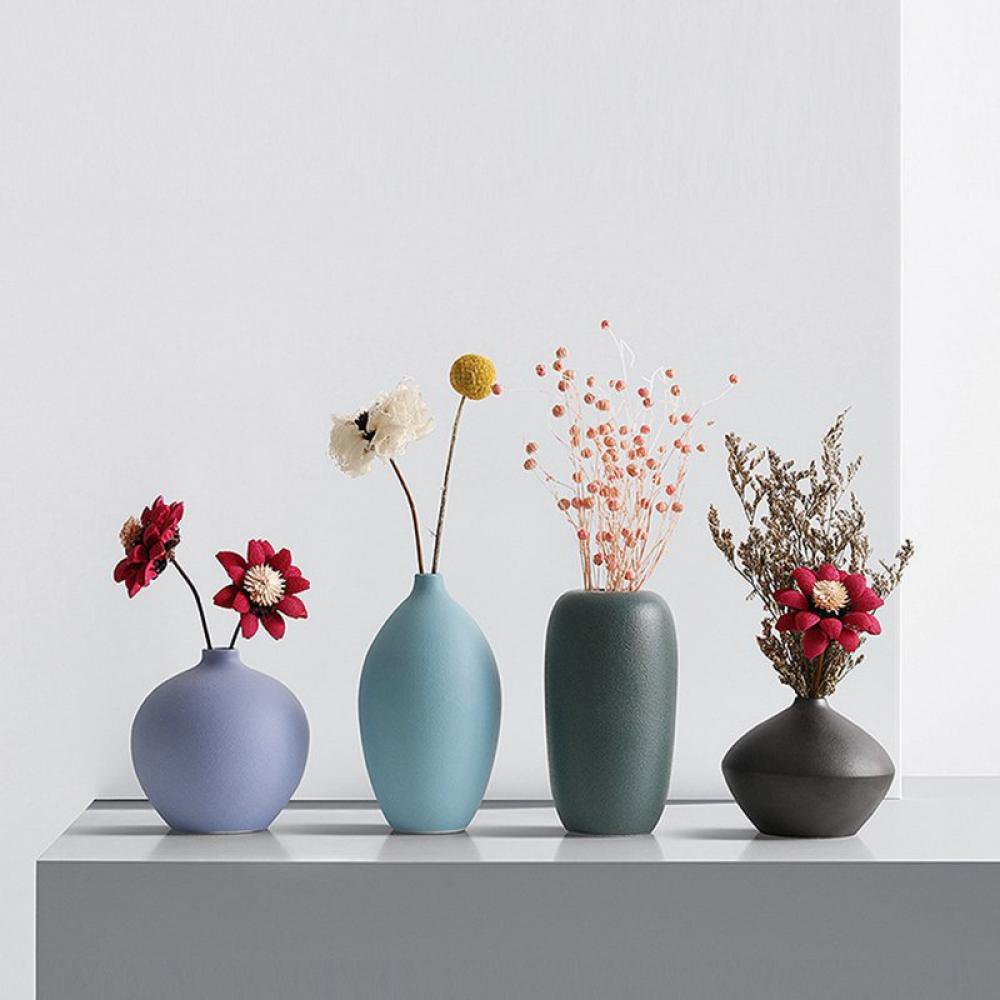 source: pinterest.com
Flower vase arrangements are the main key to sprucing up your space. There are several ways to arrange the flower vase. It's important to look at its size first. You can choose different types of floral arrangements depending on what type of mood you want to create. 
Choose a vase that fits the size of the flowers you plan to put inside it. Also, check out the color and design of the vase. This way, you can create a unique look for your space. You can even show your creativity & showcase your decorative flower vase on a dining table or even hang them from the ceiling. Floral arrangements are perfect for bringing out the natural beauty of flowers.
Types of Flower Vases: A Fancy Way to Present Fresh Flowers!
Bouquet Flower Vase:
source: pinterest.com
For fresh flower arrangements, the bouquet vase may be the most widely used design, and for good reason. Everything about this design, including the robust vase, wide midsection, and tapered mouth, is made to handle the weight of heavy blooms and thick stems, keeping flowers fully erect, secure, and gorgeous.
Small Flower Vases
These are tiny-small flower vases made to contain little arrangements, frequently made up of just one flower. They are a versatile item to have on your side if you're trying to make quick but striking décor adjustments because they may be utilised individually to cover gaps in your decor or grouped together to great effect.
Rustic Flower Vase: 
source: pinterest.com
A rustic flower vase has natural elements such as wood, stone and bark molds attached to the base. These molds increase the stability of the base while preserving natural elements for aesthetic purposes. A stone bowl or pot placed on top of these molds creates a beautiful display that complements any spring-vibrant floral ensemble. This type of vase is also suitable for holding autumnal floral specimens such as agaves and autumn crocus.
Bottle Flower Vase: 
This vase design will be flattering whether you're arranging a giant bouquet for that rustic, wild effect, or displaying a flower or a few for a more delicate look. Bottle flower vases can be used to set a table for gathering and work nicely in parties. To create a vintage moment, try placing bottle vase forms in a metal carrier. You can even place the carrier outside for a more bohemian vibe.
Mason Jar Flower Vase: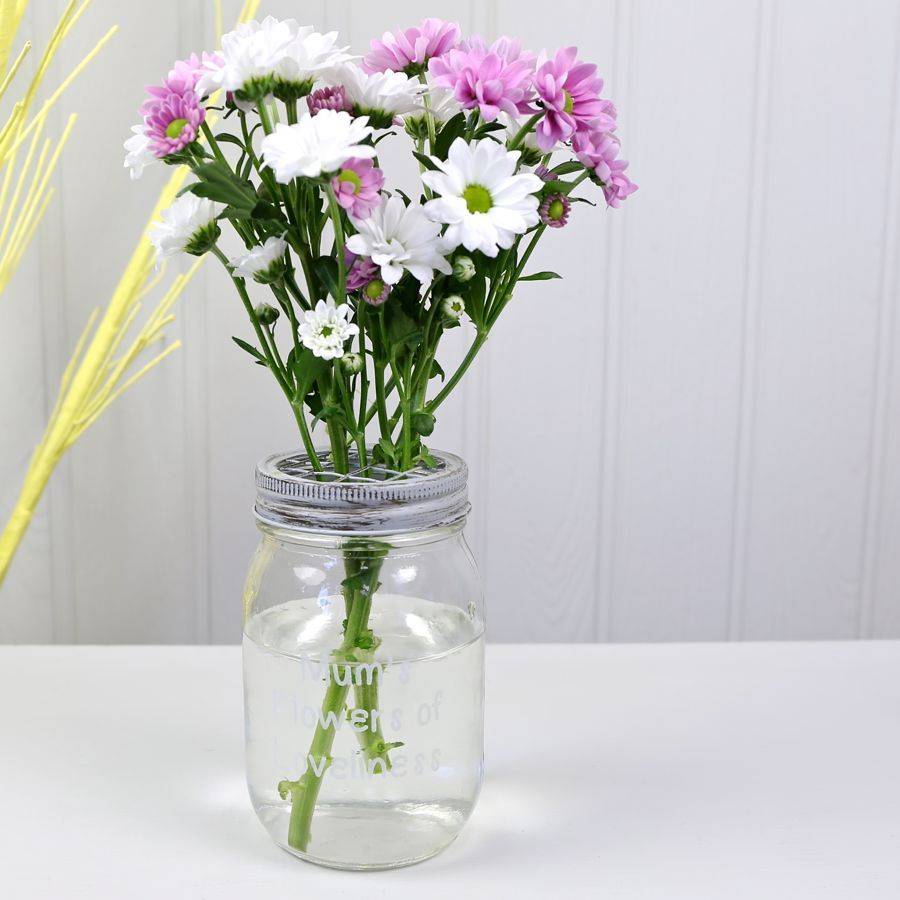 source: pinterest.com
Mason Jar Flower Vases have narrow circular bases that permit greater stability for smaller plants such as alstroemeria or foxgloves in bloom position. They are also suitable for using outdoors during summertime when these particular plants are at their peak in color and conditionality. Each jar has a decorative cover that protects its essential contents from harmful UV rays and external elements such as rain or humidity fluctuations during outdoor use. This cover also keeps dust from contaminating fragile floral specimens within the jar while preserving their ornamental perfection during indoor use only.
Ceramic Flower Vase: 
Ceramic Flower Vases have wide circular bases that permit greater stability for larger plants such as agaves or gardenias in bloom position. Each base has decorative elements attached that complement any artistic design scheme based on earthy hues or naturalistic motifs such as foliage or country scenes with sheep grazing in pastoral settings within rustic contexts.
Crystal & Glass Flower Vase: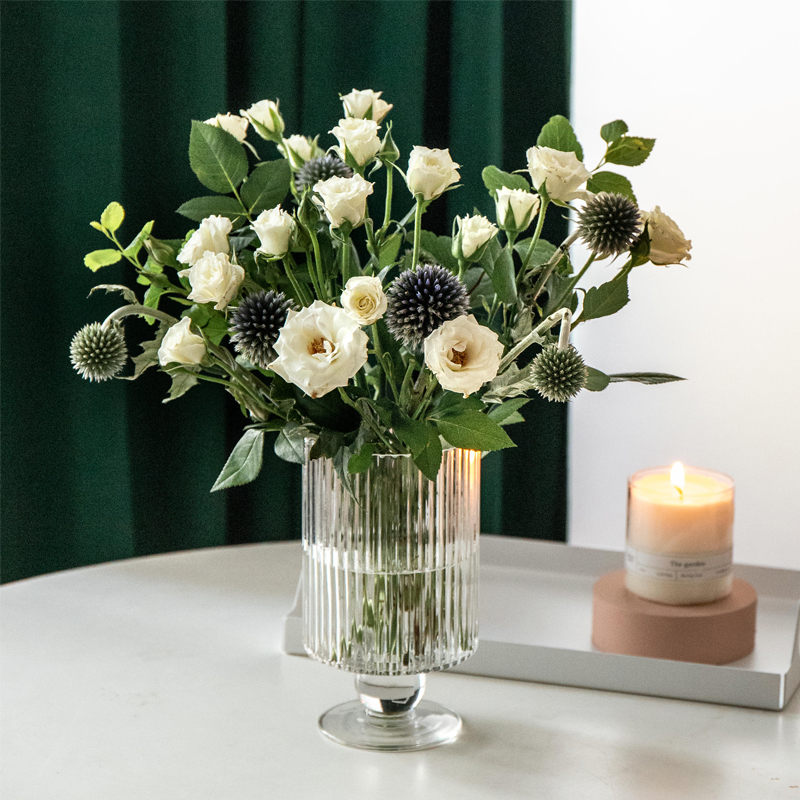 source: cololrsglass.com
Some vases are made of crystal and glass, which are highly appreciated due to their transparent nature. These types of vases are commonly found in museums and other public art venues. The transparent nature makes it easy for viewers to observe the flowers from all angles without distorting the artistry of the design. These transparent elements enhance our natural aesthetic sense and promote creativity by giving us a new way to interpret ideas into tangible forms.
Metallic Flower Vase: 
Metallic flower vase never failed to add old-vintage vibe to your space, this type of decorative flower vase are not something you've seen at home or office, infact in museums they have ability to catch anyone eyes on them.Many vases made of metal are perfect for rustic farmhouse decor, such as pitcher and bucket vases. 
Colorful Flower Vase: 
Colorful vases have become more popular in recent years as more of us adopt color in our homes. They can be a beautiful way to highlight colorful blooms or elevate plain wildflowers, and they're a handy way to cover up ragged stems. For a dazzling display, place selections on a windowsill where they sparkle like jewels in the sun.
Handpainted Flower Vase: 
source: pinterest.com
Eye-catching vases with colorful hand-painted designs or bold shapes look beautiful without flowers on a mantel, shelf or side table. Dip the brush in bold color palette and draw something which showcases the traditional & cultural look. Alternatively, try displaying a collection of vases in different shapes and materials for a whimsical display.
DIY Bucket Flower Vase: 
Why not add life to useless buckets, weather its metal bucket or plastic bucket; turn that boring bucket into beautiful vintage bucket flower vase. Here's another farmhouse decoration that makes for a stunning vase. Some bucket vases have handles and some don't – although those with handles can create a more complete look that you may prefer. Most bucket vases are metal and look great with a touch of bronzer. Its time to showoff your creativity too!