Started in 2021, this project is currently in progress and being completed by Alina Sulina Designs. This home is set on a picturesque lake in the suburbs of Manchester, United Kingdom, with the project's interior solutions inspired by the home's location. The design studio aims for a marriage of functionality and minimalism in all their work, aligning that design strategy with the client's values and wants for each project they tackle.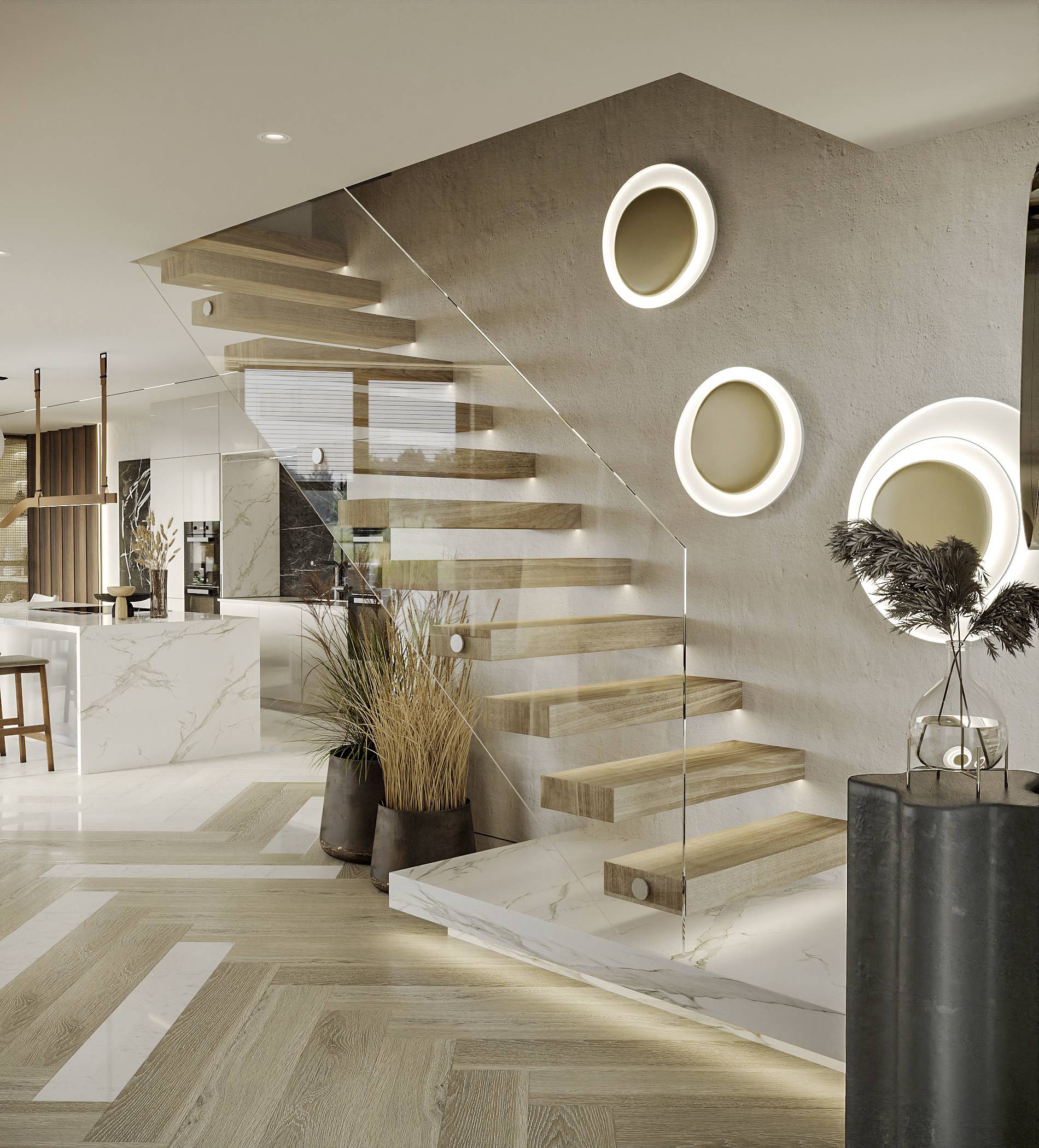 In the initial project planning stages, the beauty of nature surrounding the home is what became the main source of inspiration. The home's living room windows all overlook the waterside nearby, and the studio knew from the moment they saw the landscape that "its beauty must enter this interior."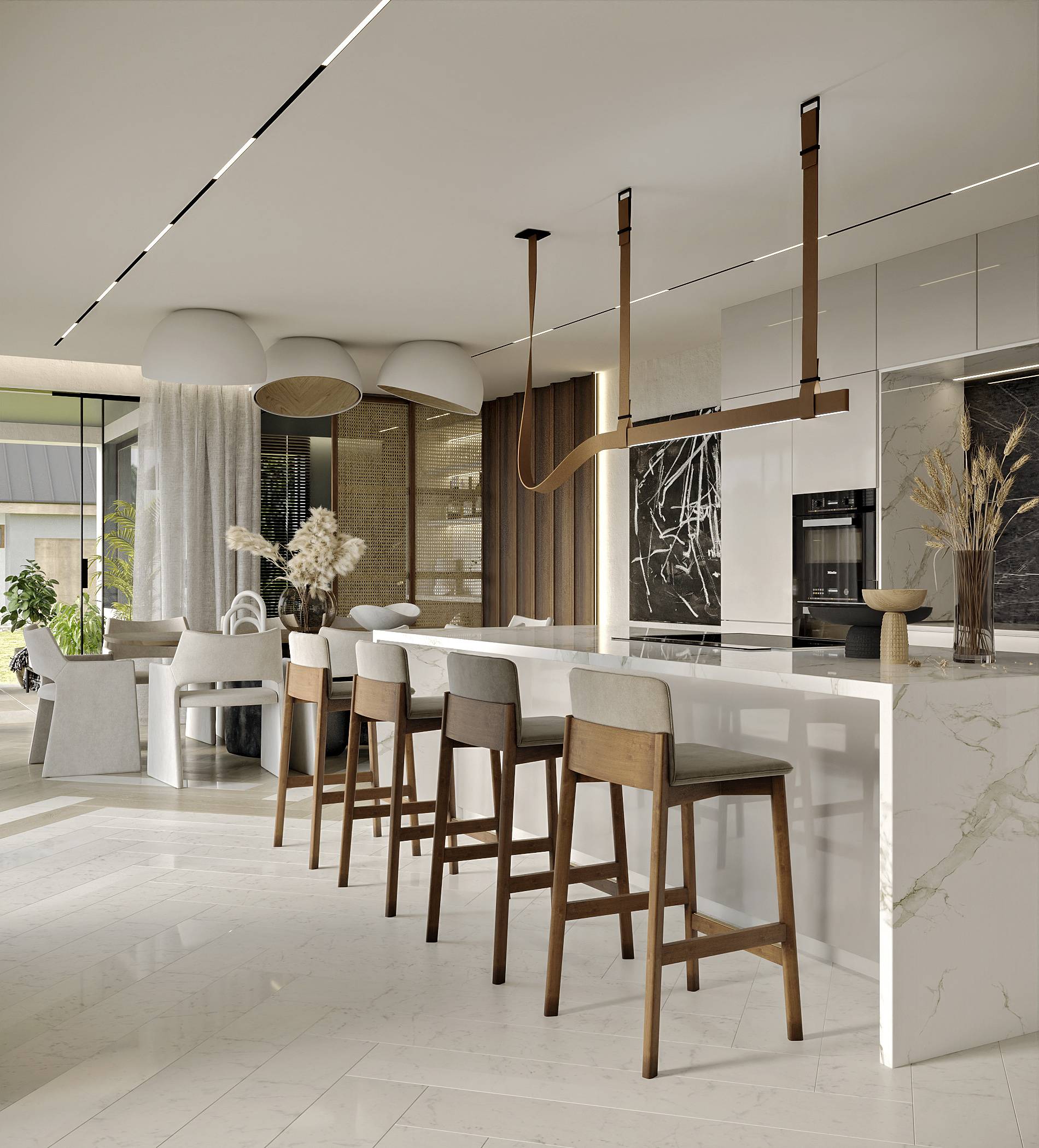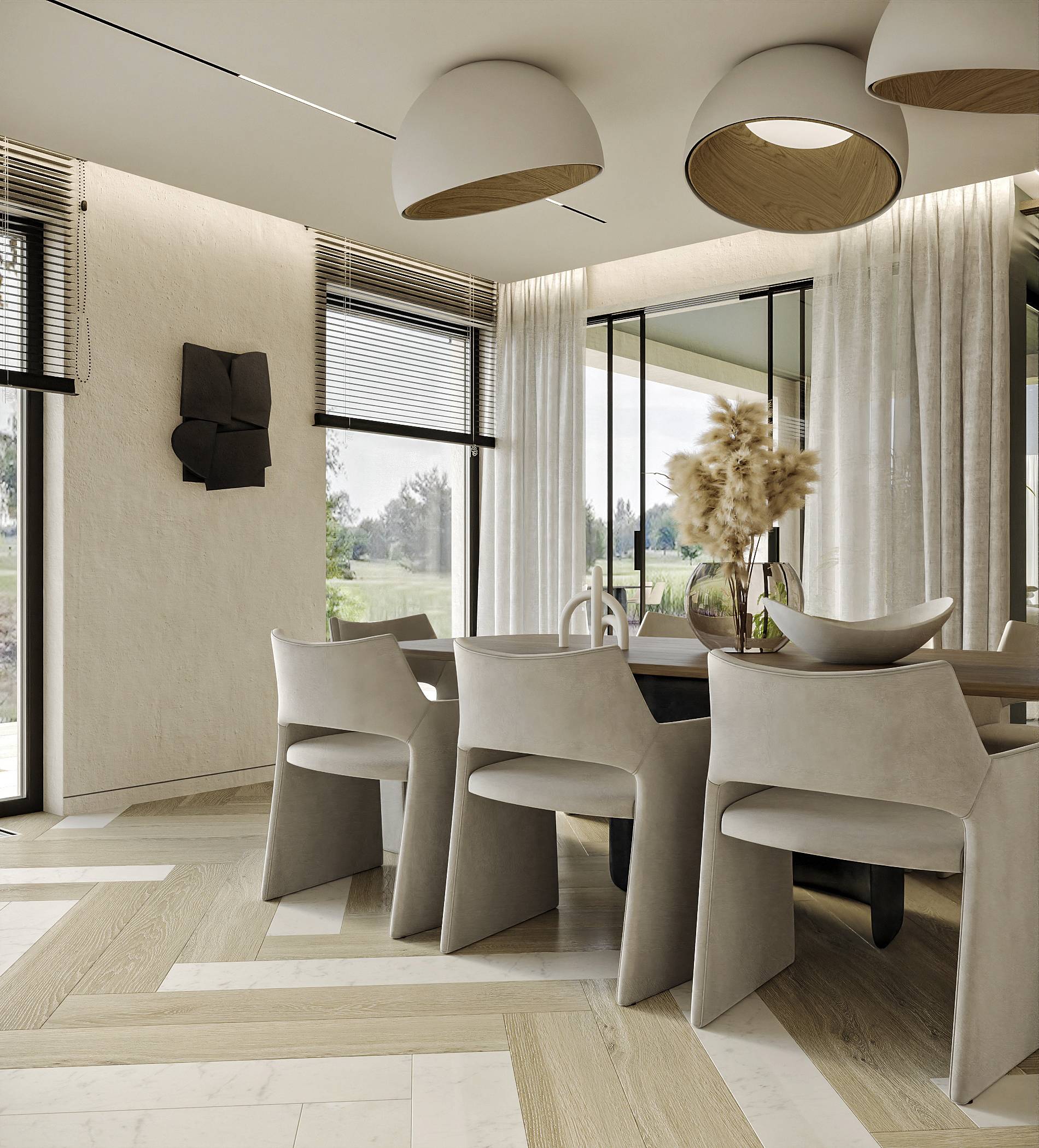 The owners of this home are art-lovers who have a passion for entertaining guests, so they wanted a truly unique space that would fulfill all their needs. To make sure their desires and needs were met, Alina Sulina Designs took extra care with the layout of the home. For instance, they've created a designated bar area with room for making drinks where the hosts can spend time in smaller groups and enjoy their time with special guests.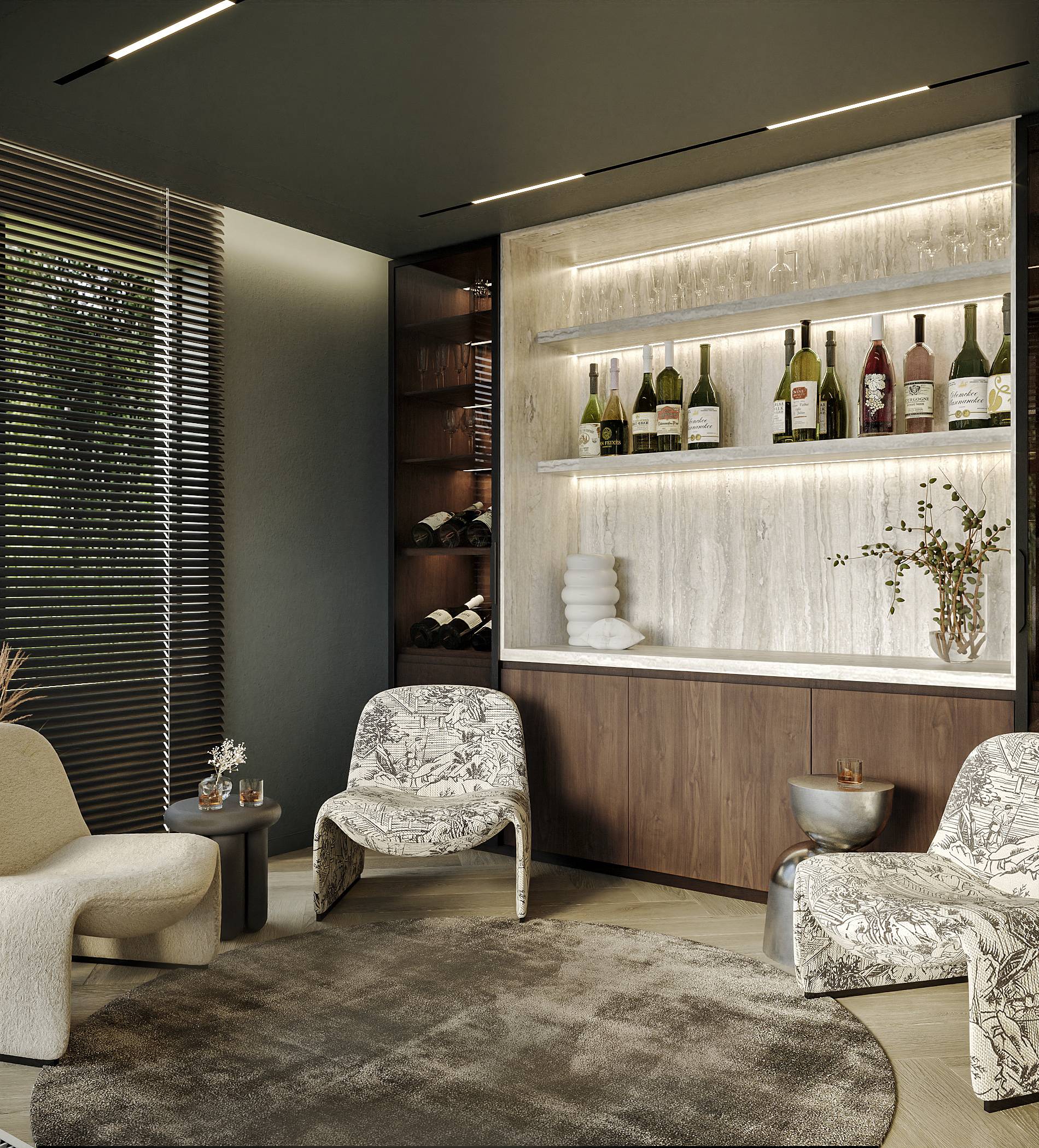 All materials used in this project were chosen to reflect the view from the home. Decorative plaster was used to make all the walls seem rough while still maintaining a cozy element, with a warm color choice for the plaster.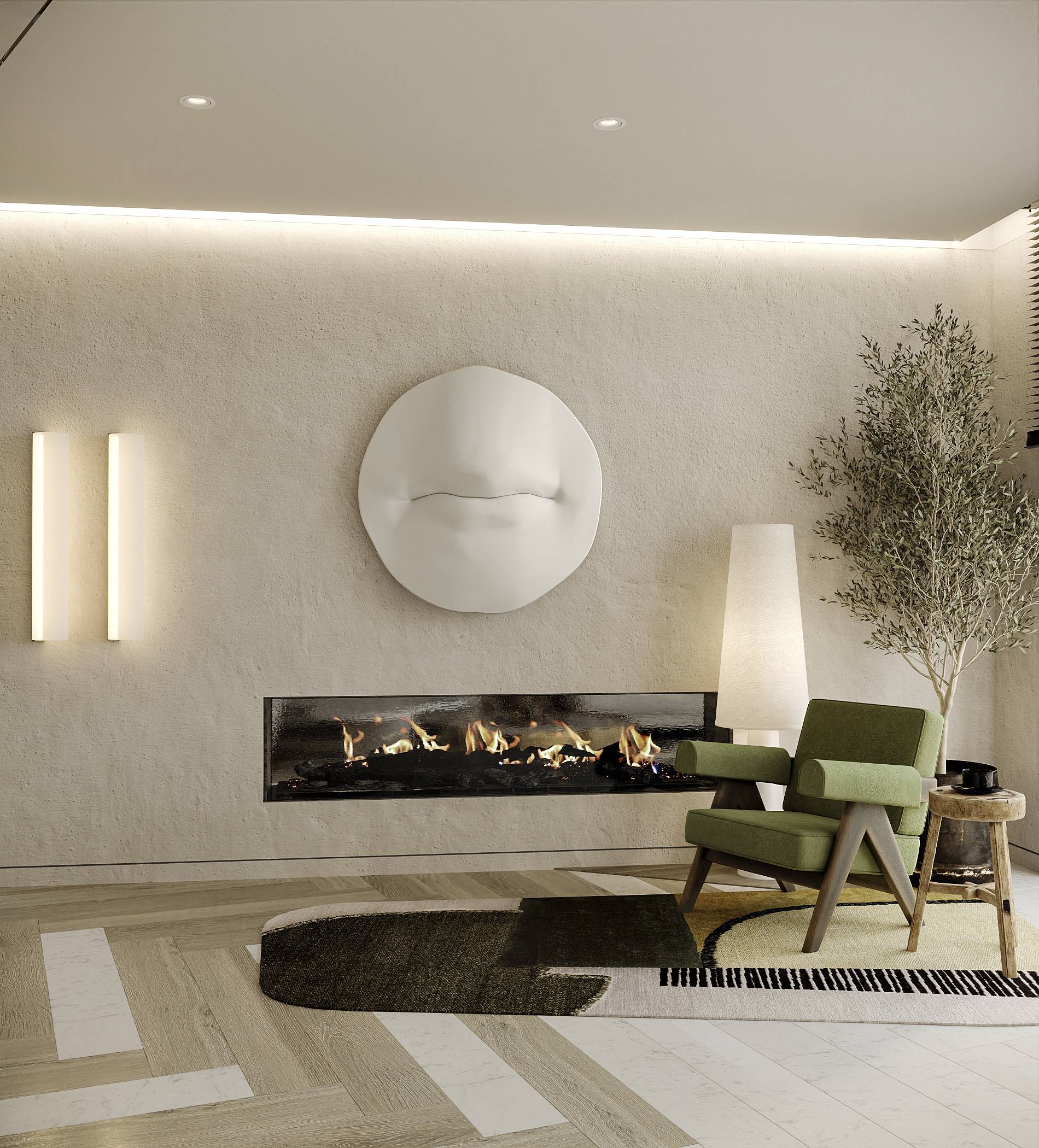 Beyond just plaster, a combination of complex textures were used throughout the home. Combining plaster, travertine, rough metal, and silky wood gives the interior a unique feel on both a visual and kinesthetic level; every surface asks for a touch.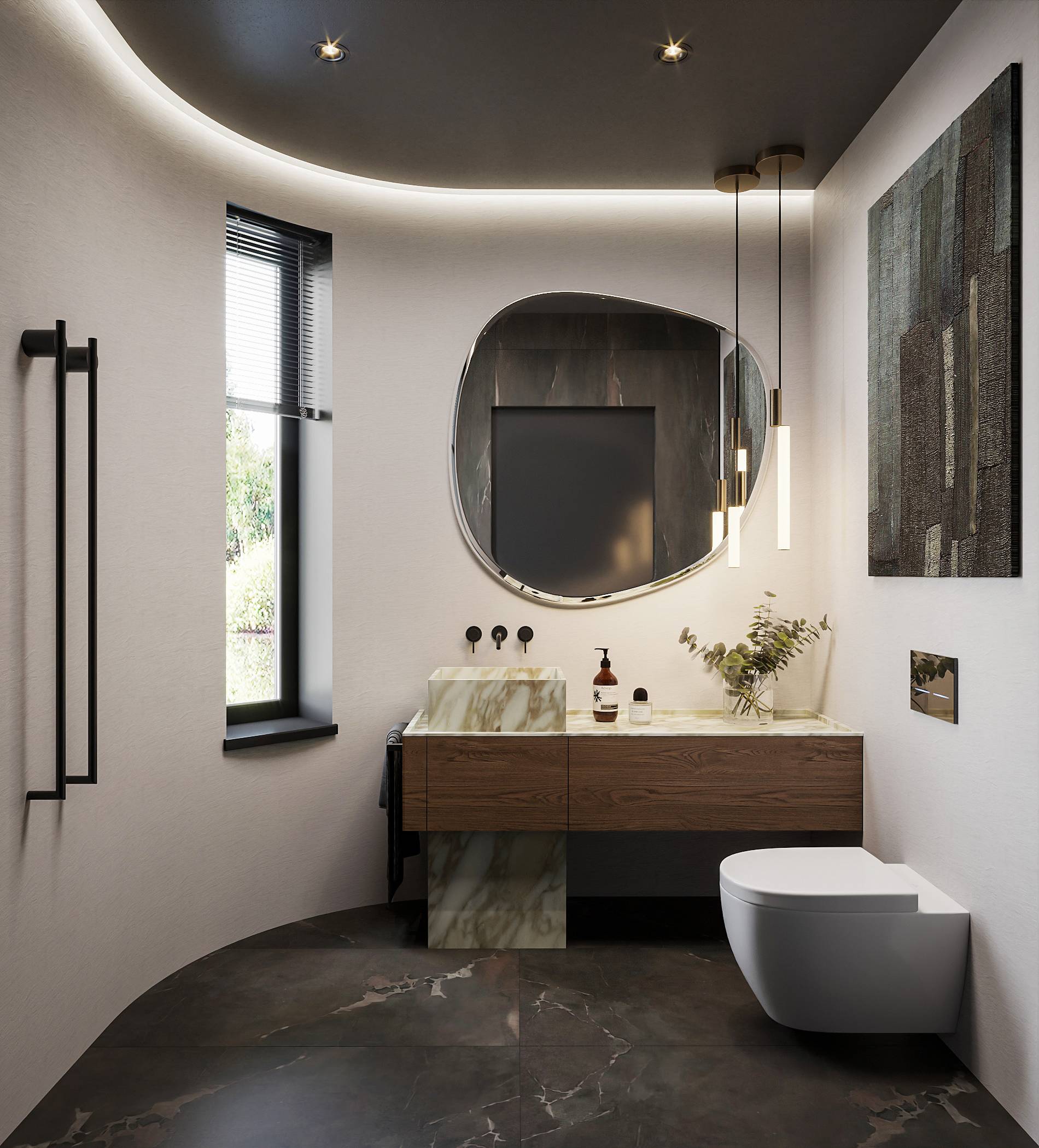 The area of England where this couple resides lacks sunshine most of the year, which led to the creation of a color palette that evokes memories of sandy beaches on a warm autumn day. The hues are deeper than a bright summer palette, with less garish colors that create a sort of nest-like feel for anyone looking to escape the unpleasant weather that may plague the Manchester area. Soft, warm local light and sensual art objects also contribute to the overall feel of the space.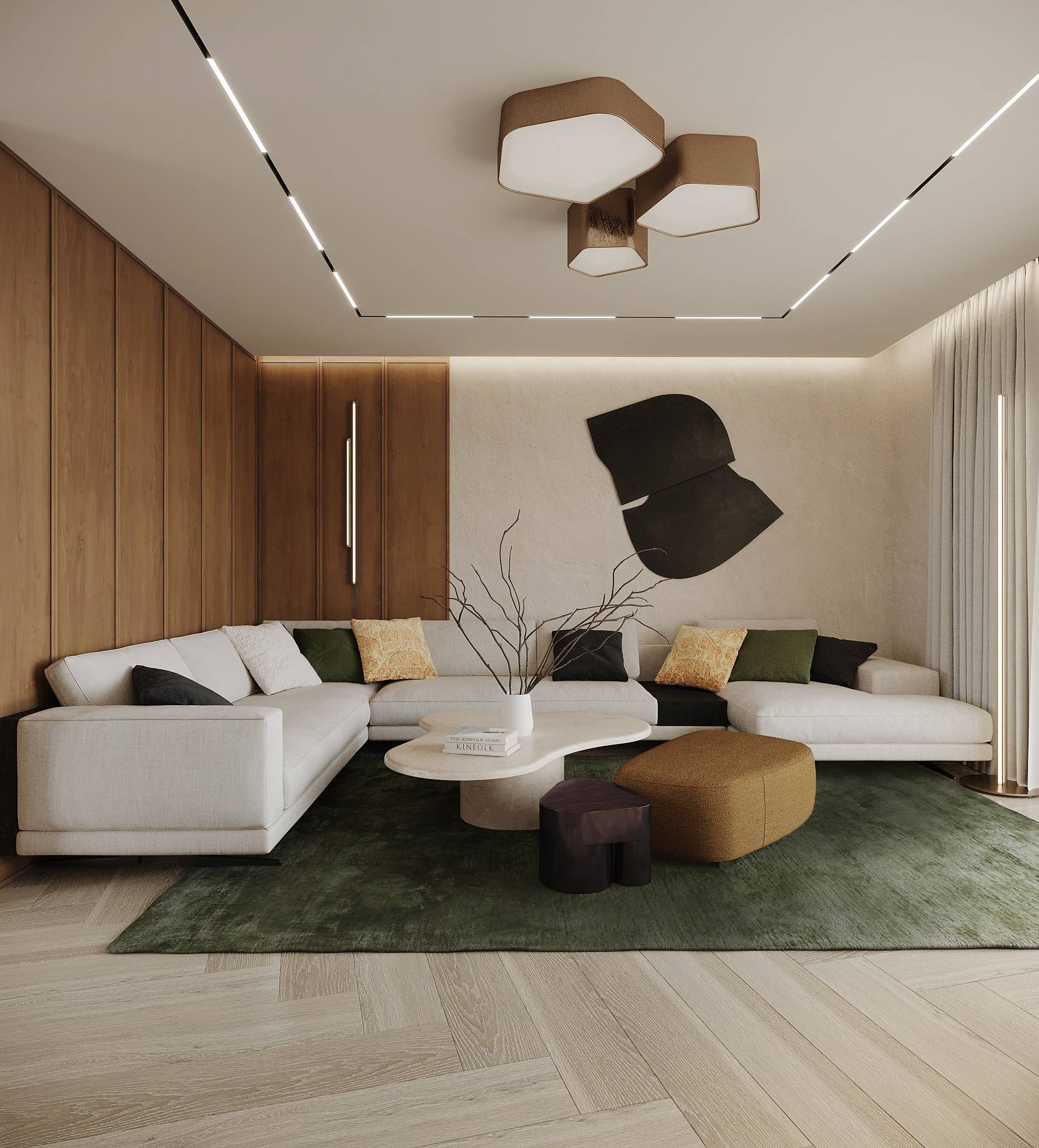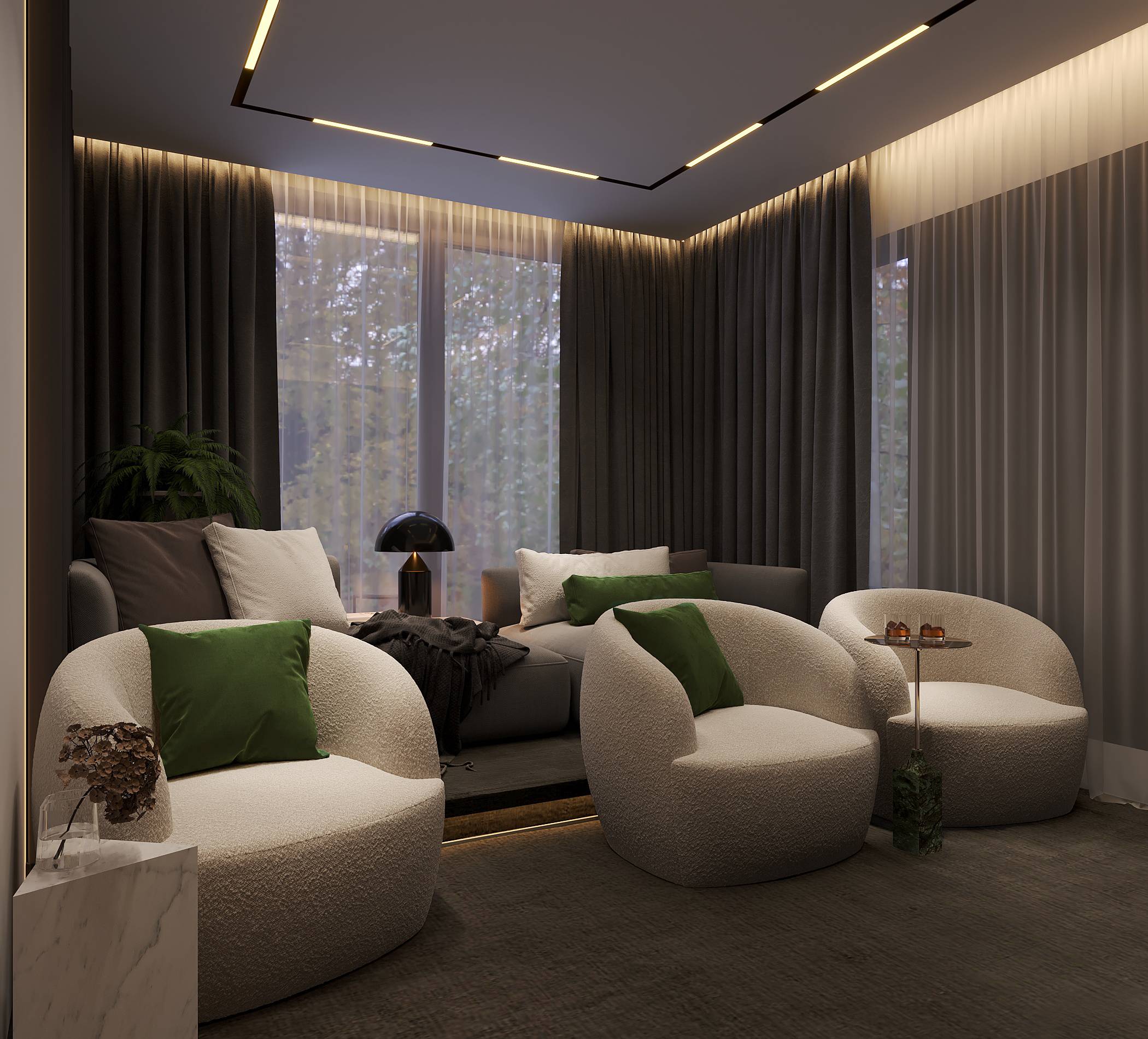 This one floor home is approximately 1350-square-feet, featuring beautiful, unique spaces in every area of the home from the open concept kitchen and dining room to the cinema to the bar.