Your bedroom is a place you come to relax and rest after a long hard day of work. Therefore, it only makes sense you have a bedroom with the ideal design and the best bedroom furniture. A design like this can help create an ideal ambiance for your bedroom and promote positive moods.  
However, designing your bedroom in an ideal manner is much easier said than done as there are many factors you need to consider. You need to ensure that your bedroom design reflects your personality and style with your preferred color palette, materials, and patterns. Therefore, some distinct bedroom ideas can simplify your bedroom designing undertaking. 
Opting For Strategic Window Treatments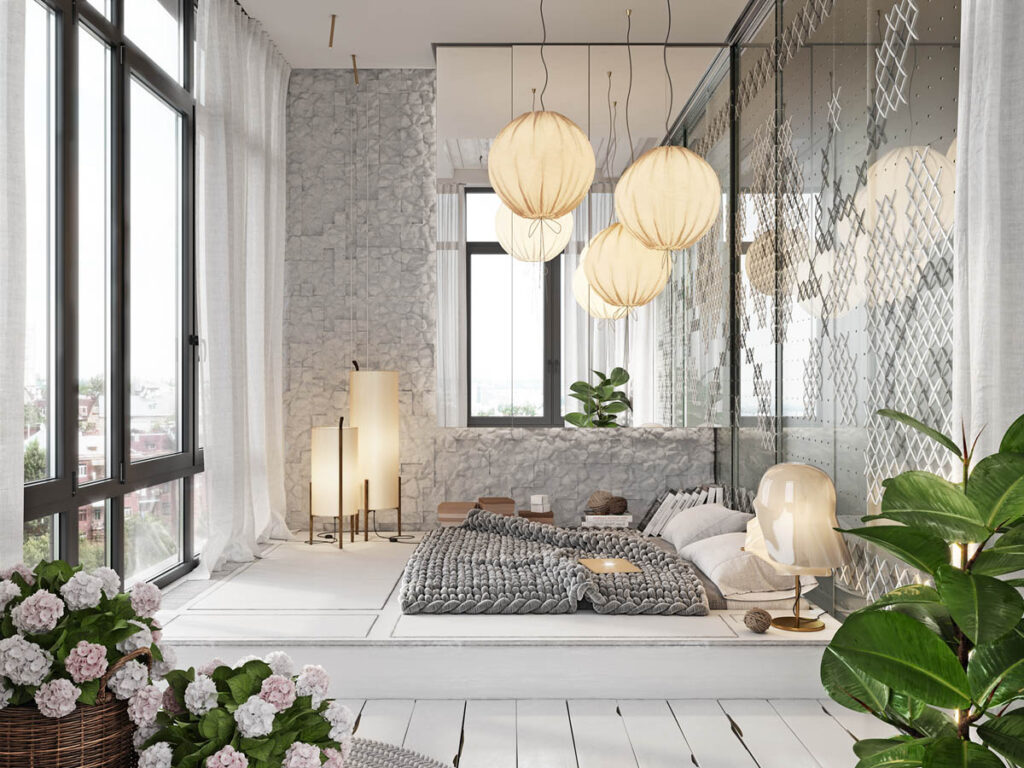 source: pinterest.com
Everybody wants an ideal view from their bedroom window. However, this is not something that is always possible, especially if you are living in cities. Nonetheless, if you have a beautiful view from your bedroom window, make sure to embrace it instead of blocking it with intense window treatments. This can be an issue for people who prefer sleeping late and in darkness. Therefore, it is recommended you opt for blackout shades so you can have an undisturbed sleep even during the daytime. 
Welcome Architectural Flukes
People often tend to get upset in case they come across any architectural flukes in their bedrooms. However, that should not be the case as there is no shortage of ways to enhance these flukes and use them to their advantage. For instance, suppose the size and layout of your bedroom are not as symmetrical as you had expected. In such cases, you can buy bedroom furniture online and place them in a way that would complement and further enhance the overall appeal of the bedroom.        
Neutralize Personality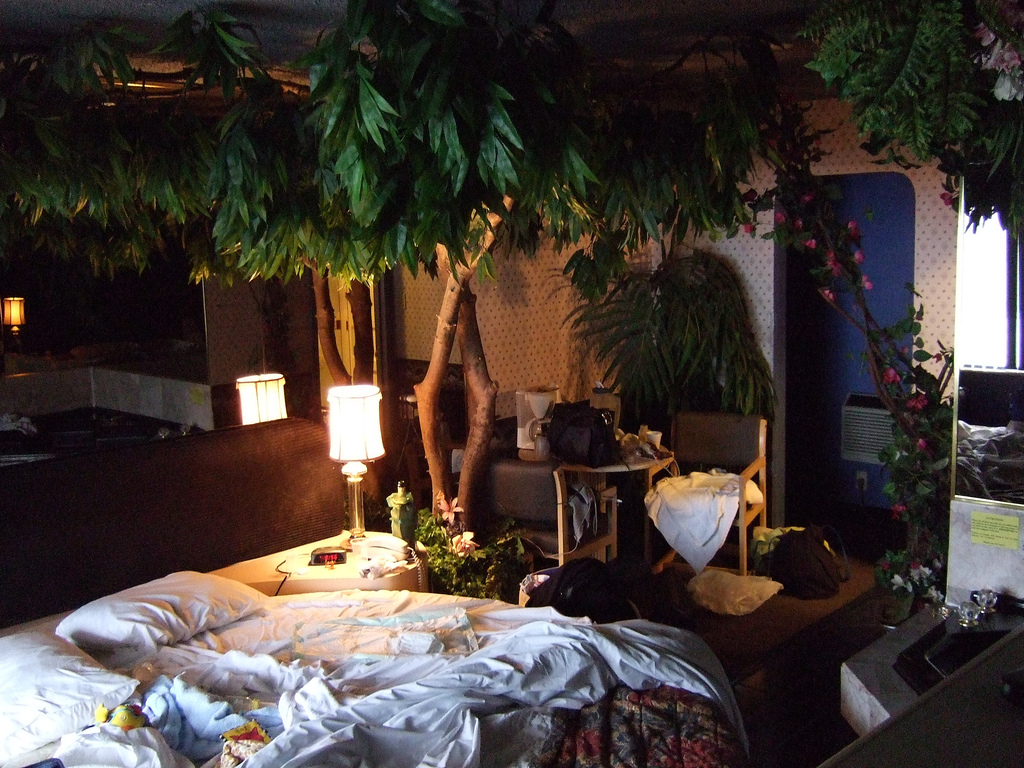 source: pinterest.com
When it comes to decorating a bedroom, people often believe that they need to incorporate significant traits matching their personality. However, that is not true in every case as there are many bedroom designs where creeping the elements neutral can further aid in adding a distinct appeal to the bedroom ambiance. That does not mean that one should not add characteristics representing their personality. But it is recommended they keep these design elements subtle instead of overdoing it. The simplistic approach towards bedroom design can be beneficial in enhancing the overall appeal of the bedroom. 
Mix Match The Bedding Patterns
Your bed is always the highlight of your bedroom as this is the first thing people notice in a bedroom. Therefore, it only makes sense to make efforts and enhance the overall appeal of the bed and add a distinct touch of unique design. One easy way to do this is by mixing up different patterns across the bed as well as the drapes and curtains. One can choose floral patterns or other types of pattern designs that best suit your unique preferences and complement your bedroom design. 
Leverage Wood For Ceiling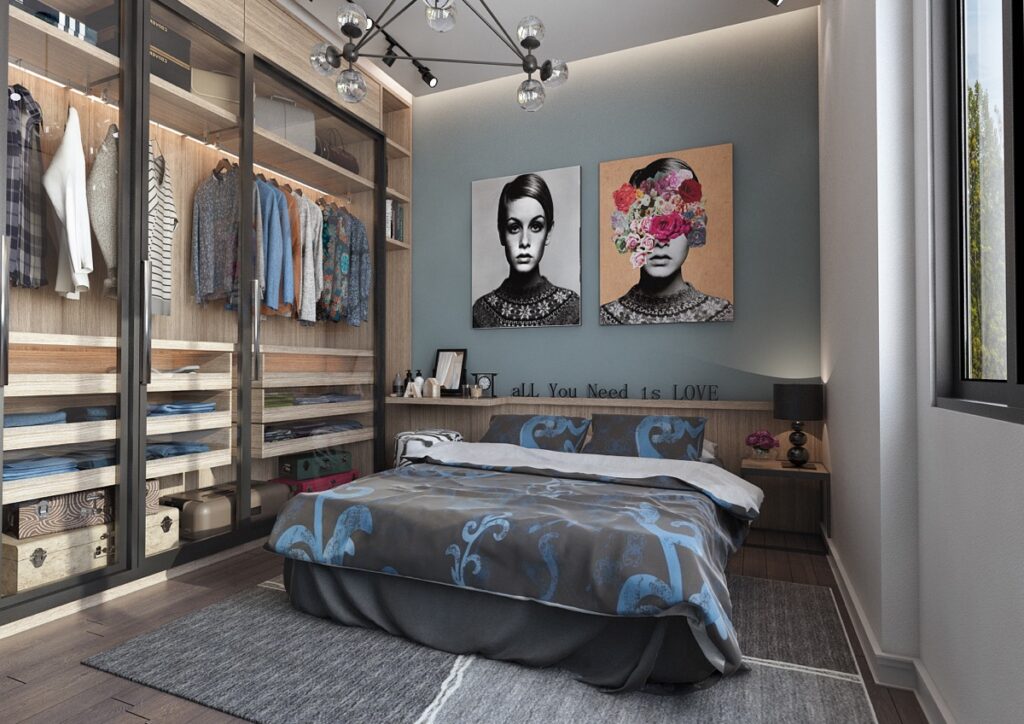 source: pinterest.com
The ceiling of your bedroom is one of the critical elements in the interior design of your bedroom. Therefore, experimenting with the ceiling can pay off with a unique look to your bedroom. Many interior designers suggest using wood for the ceiling of your bedroom. This is an easy way to ensure a neutral and calming feel to your bedroom. You can also incorporate some rice patterns and textures into the design to enhance the appeal further. However, adding wood to the ceiling can be very helpful in adding warmth to the overall ambiance of the bedroom. 
Get Furniture That Fits The Size
Different bedrooms have different dimensions, making it challenging to find the ideal furniture that will complement the design of the bedroom. For instance, people with smaller bedrooms can start experimenting with their furniture and add a creative touch to the bedroom. However, make sure to use every piece with the utmost care to complement your bedroom's design and appeal. Also, be smart with the furniture for your bedroom because apart from the visual appeal, you will also need to get the most utility of every piece of furniture in your bedroom. 
Experiment With Your Wallpaper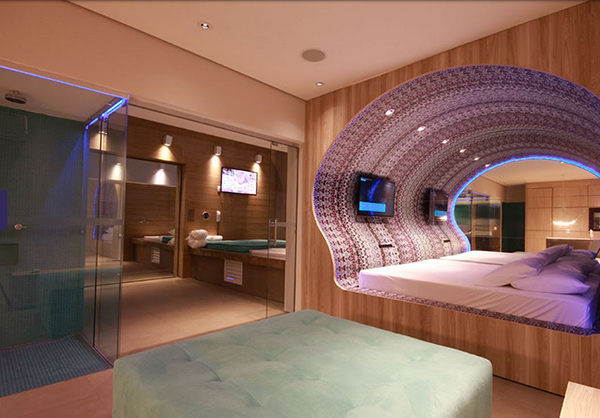 source: pinterest.com
The wallpaper in your bedroom offers you plenty of room for experimentation to enhance the overall appeal of the bedroom. Therefore, make sure to find wallpapers that complement your personality and add a good vibe to the bedroom. This is important because, at the end of the day, this is the first you see and even the last thing you see before going to sleep. This way. You can ensure that you feel food when you wake up or go to sleep in your bedroom as it reflects your personality.       
Wrapping Up
These are some of the unique bedroom design ideas that you can leverage to enhance the appeal of your bedroom. Leverage these ideas and give yourself the bedroom that you deserve. Also, feel free to check out the furniture collection offered by OC HOME Furniture to get your hands on all the best collections available in the market.