A curated entryway will wish your guests a warm welcome and offer them a glimpse of your interior style. Just because you have a small entryway doesn't mean that you shouldn't enhance its style. Even the tiniest space can be tastefully decorated to make your home more inviting. Here, we share seven options to upgrade your small and narrow entryway. With so many practical tips to spruce up the tiniest of spaces, you can curate a foyer that will become an ambassador for your personal style.
Minimalist approach
A simple bench will provide additional comfort while keeping the area clean and chic. The wall hooks provide enough space for hanging coats and bags, while an oversized plant will complete the nicely curated entryway and make it look more welcoming.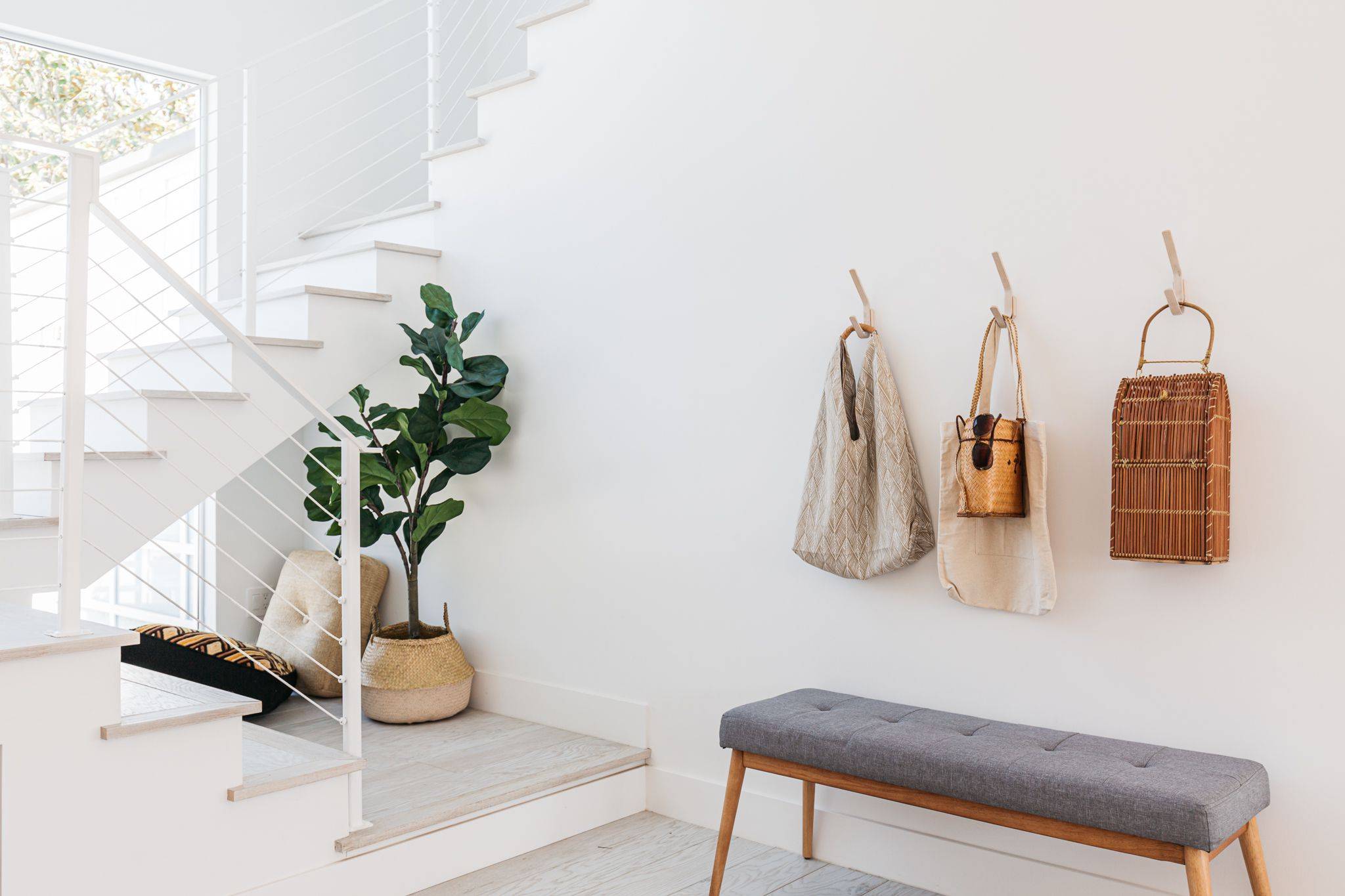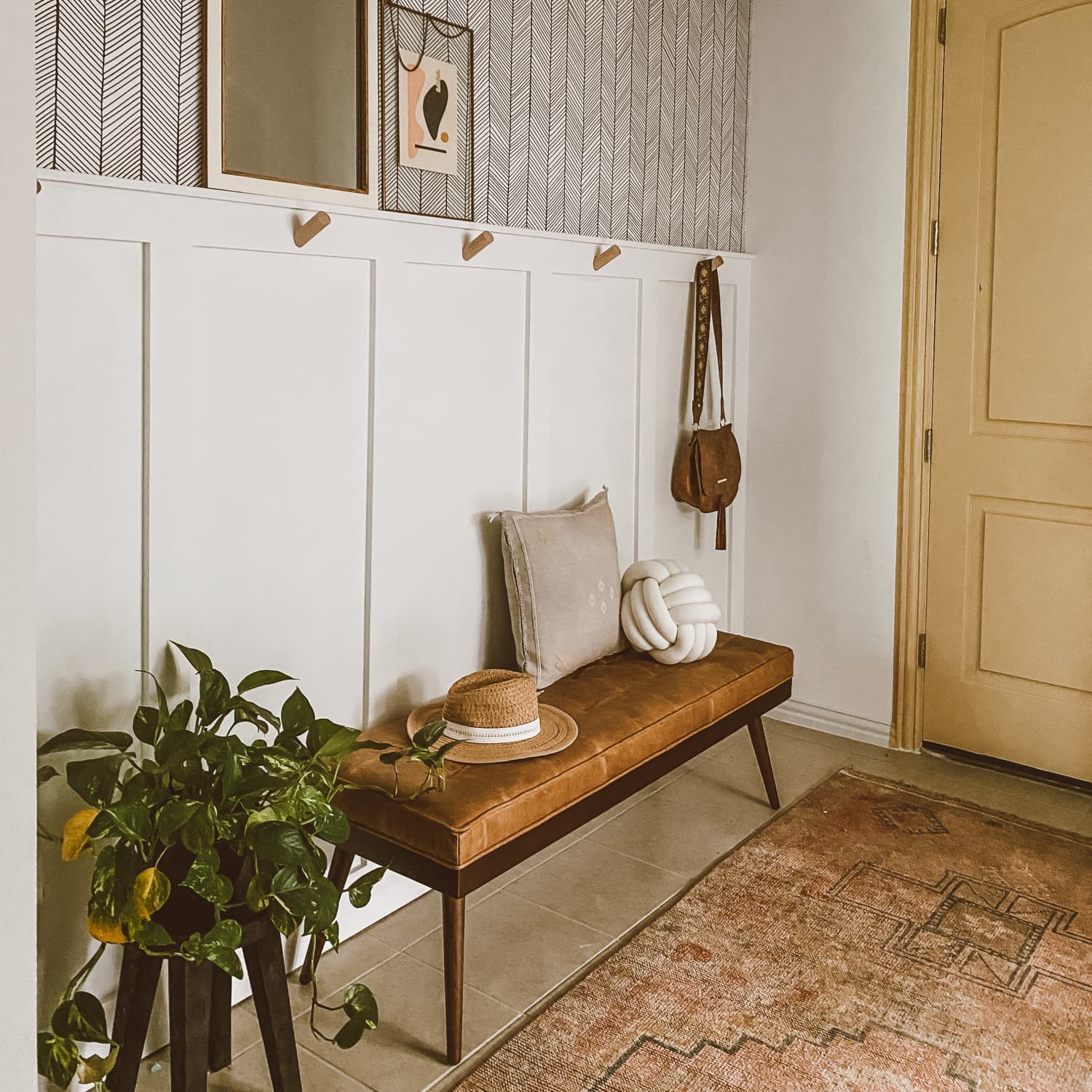 Use that awkward corner
The corner next to your door might appear too small, but with proper planning, you can bring that lonely corner back to life. This tiny bench comes with built-in storage to maximize functionality. The metal basket keeps any daily essentials handy, while the corner hanger design uses the space efficiently.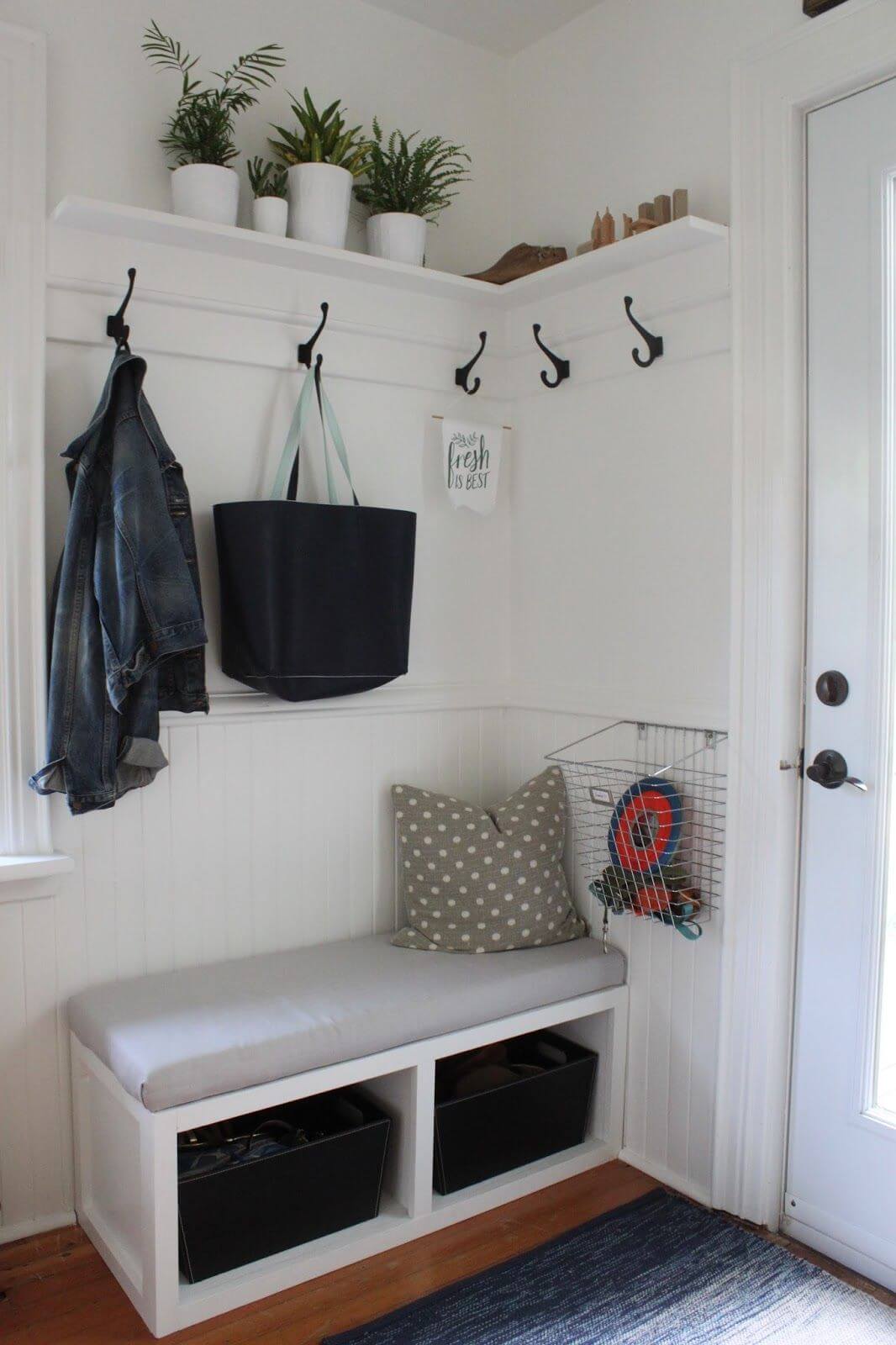 Natural materials 
A curated mix of organic textures will elevate your decor. The wooden crate, fluffy mat, shiplap wall, and woven tote create the perfect harmony of natural textures. The adorable signs complete the stylish arrangement, even though the space is tiny.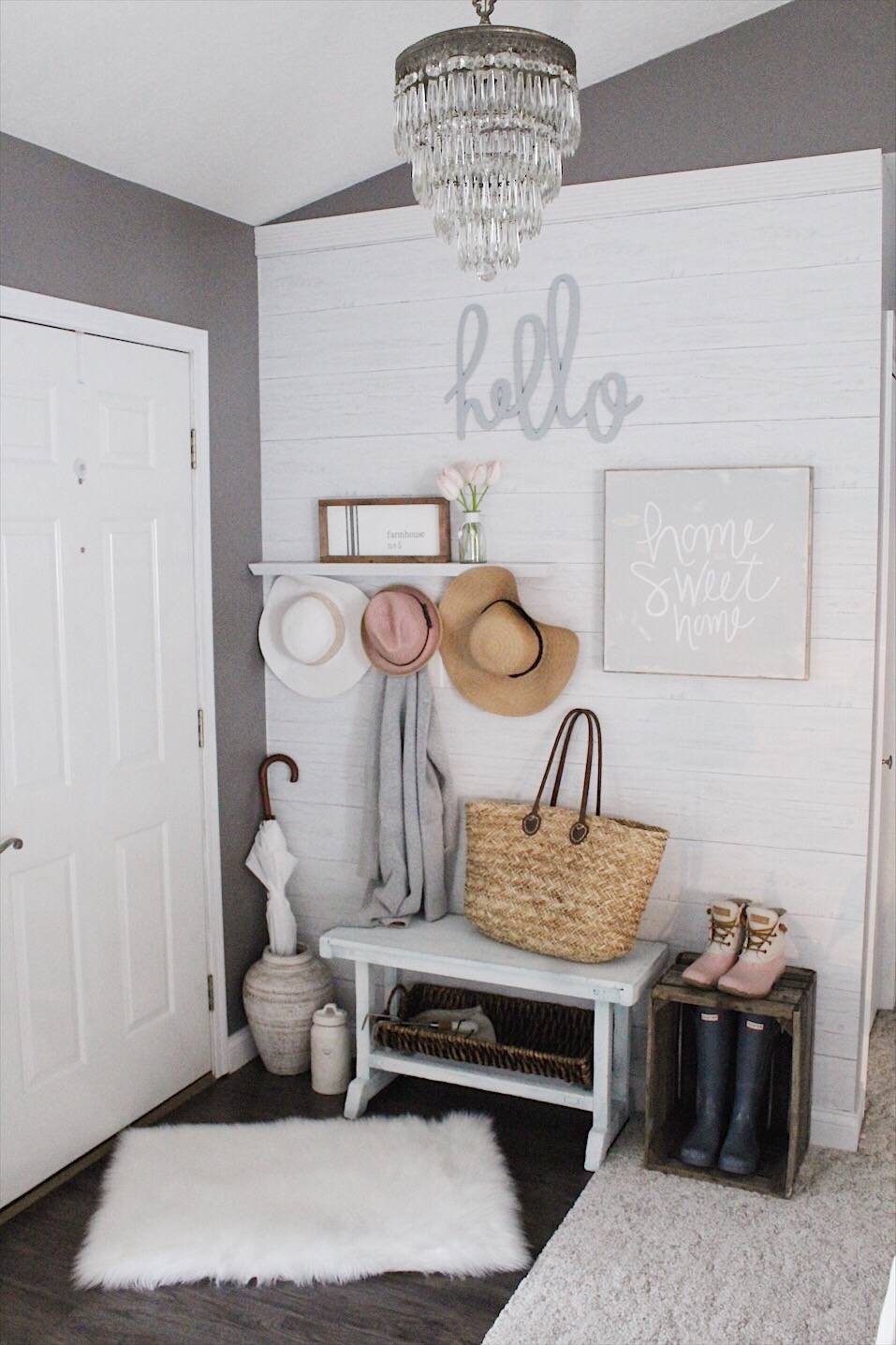 Farmhouse vibe
This cozy farmhouse entryway will impress your guests with its charming design. The muted color scheme and rustic details make the tiny space look comfortable and warm. The shoe tray gives it a purpose while keeping the entryway organized and clutter-free.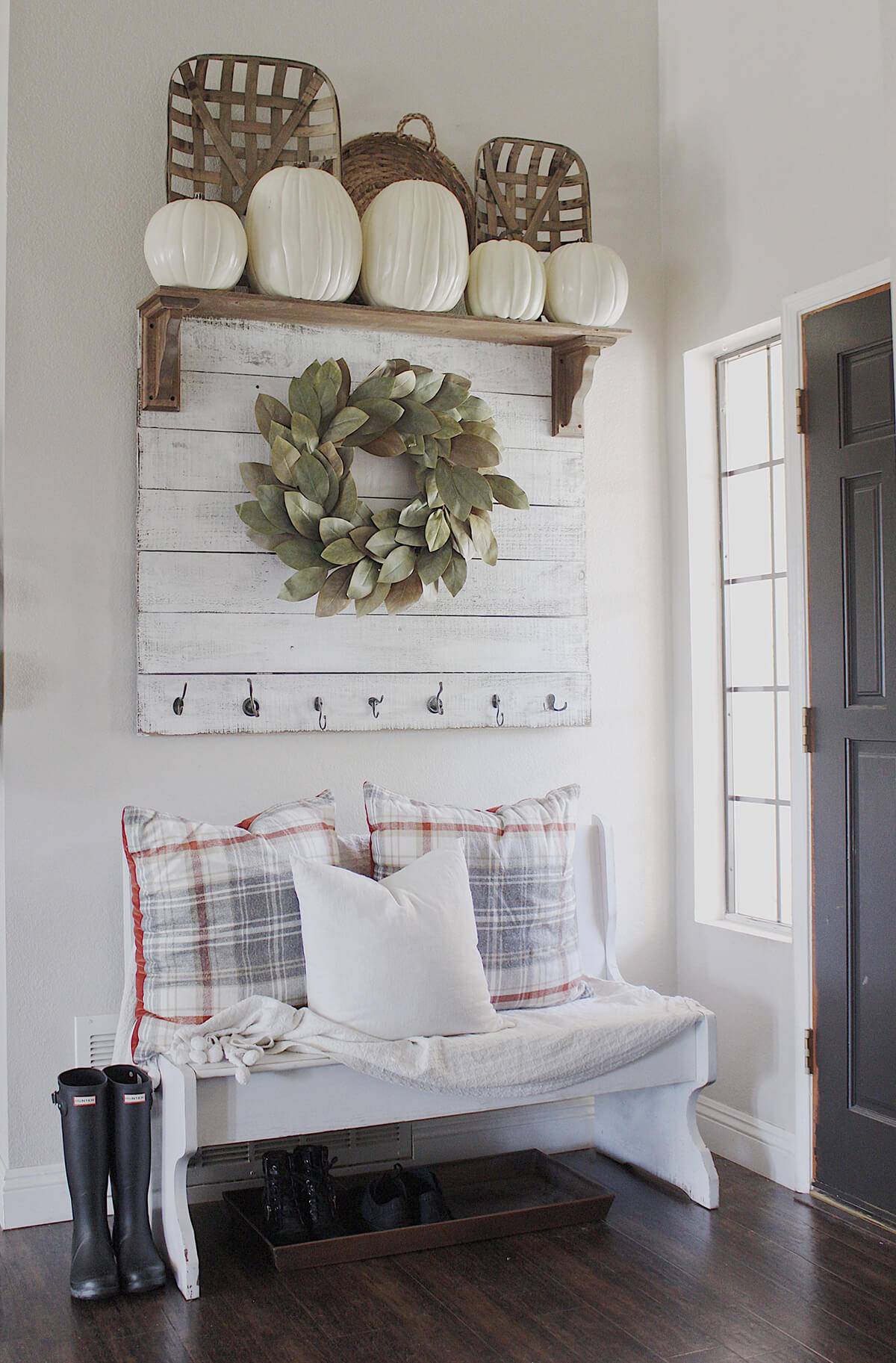 Narrow entryway
Styling a narrow entryway without disrupting its functionality can be pretty challenging. However, this doesn't have to mean that it is impossible. Wall-mounted cabinets will do the trick if you need extra storage options. The sleek design blends in with the walls while not taking up any floor space.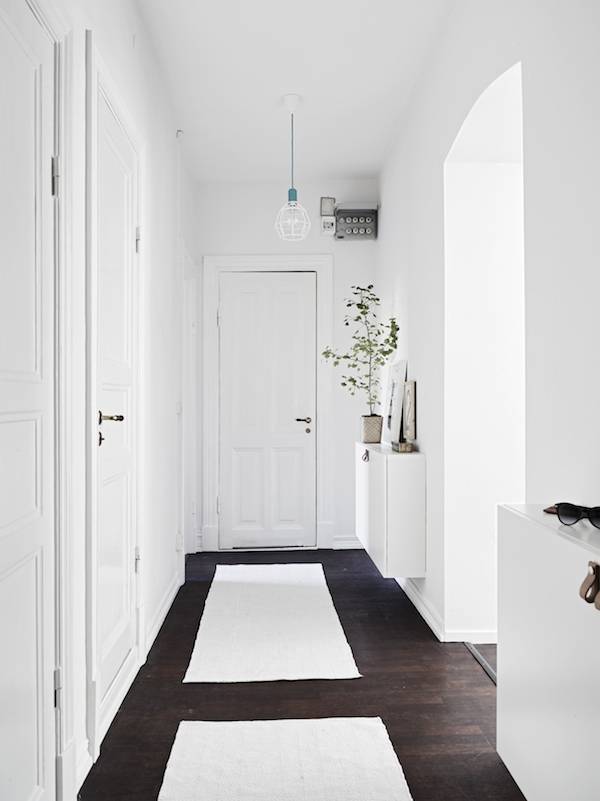 When your entryway feels too small, a well-planned design will do the trick. We love the smart layout by Cecilia Moyer that highlights functionality. The minimalist artwork anchors the retro bench adorned with cozy throws. Because the space was too small, she managed to fit the other elements on the opposite wall. The gallery wall with hooks gives purpose to the arrangement, while the plant completes this tasteful display.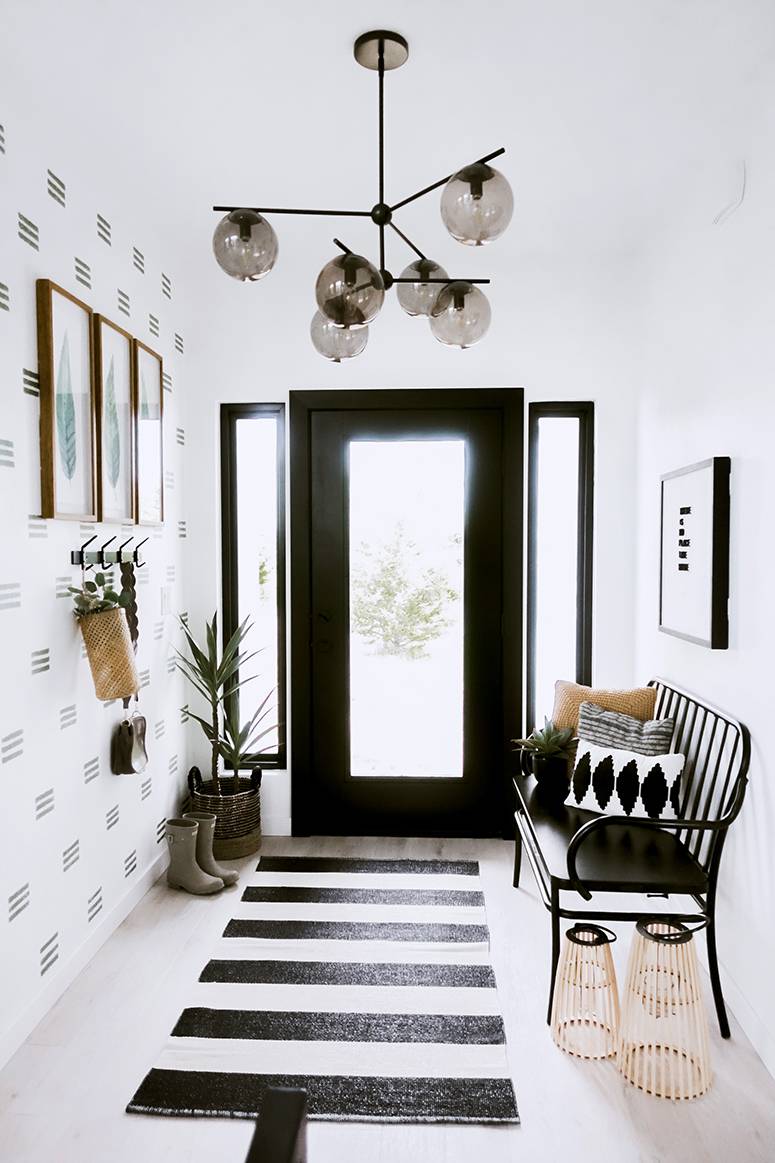 Floating shelf
A floating shelf will provide space for your keys and change while not taking up precious floor space. A round mirror with a wooden frame perfectly complements the shelf, resulting in a clean yet inviting look.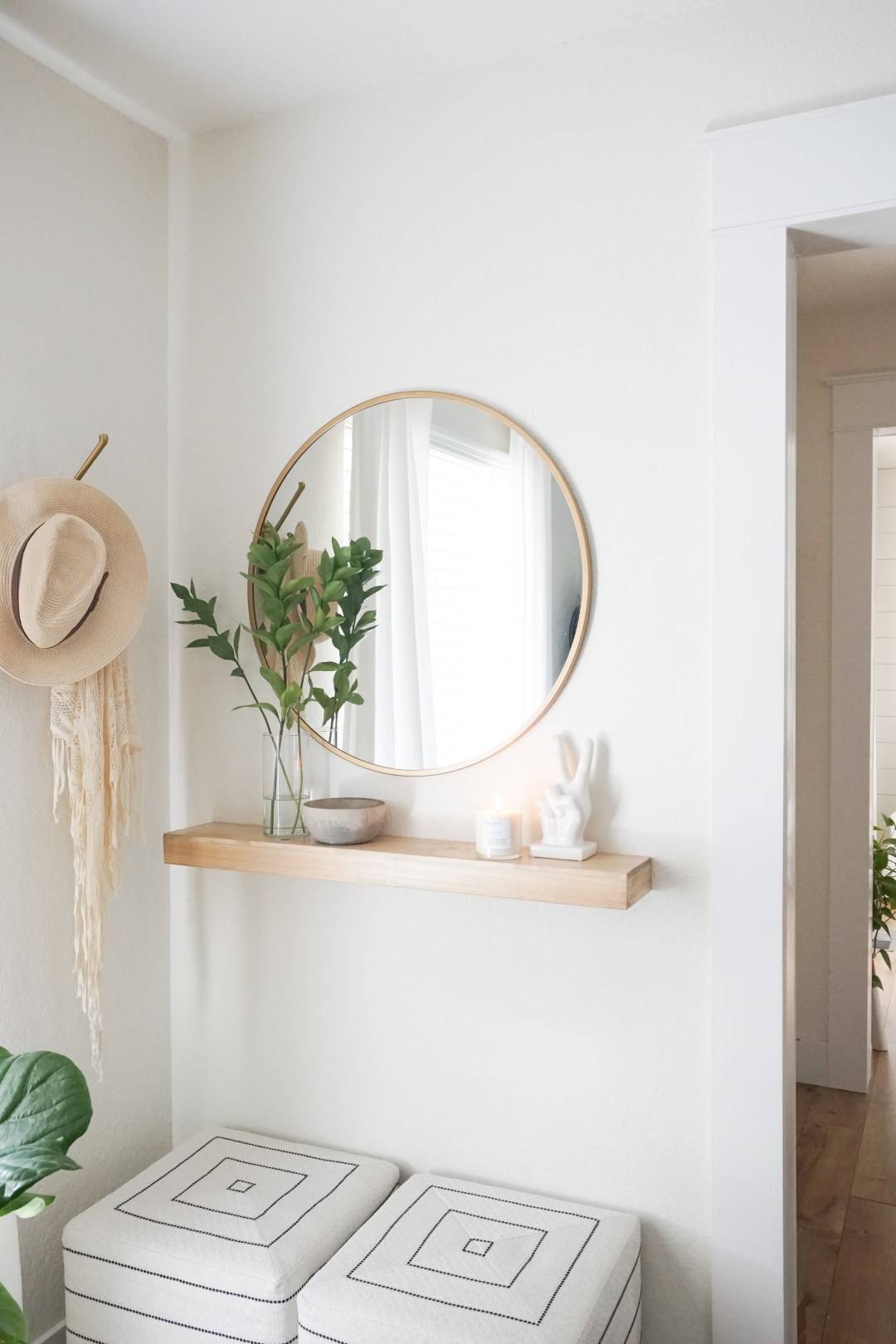 Narrow console table
We love the refined feel and minimalist design of this entryway. The narrow console table won't disrupt the traffic flow in a small entry. The woven basket will conceal the clutter for a tidy look, while the coat hooks bring visual interest to the unique design.