A swimming pool is certainly a great home addition that you may have on your wish list. Alongside looking luxurious and improving the value of your property, they have a range of benefits for your physical and mental health.
However, as you might have already guessed, they are a rather significant investment. Therefore, you'll need to do some careful thinking before you make your final decision.
In this article, we will talk about five things you will need to consider before getting a backyard pool.
Sound interesting? Then keep on reading!
Cost
source: pinterest.com
The cost is the first thing you want to think about if you're getting a pool. The fact is, prices vary significantly depending on what you expect, so you'll need to do extensive research.
To get started, make sure that you get a quote from a professional such as these pool builders in Dallas. From here, you can speak to them about your budget and choose an option that works for you.
Placement
The location of your pool is more important than you think. Alongside making sure that you meet specific requirements, you'll have to factor in wind and sun exposure.
You might also have to consider nearby storage for your equipment and overall accessibility. If you're going to spend the money, you want everything to look great without sacrificing other elements of your backyard.
Landscaping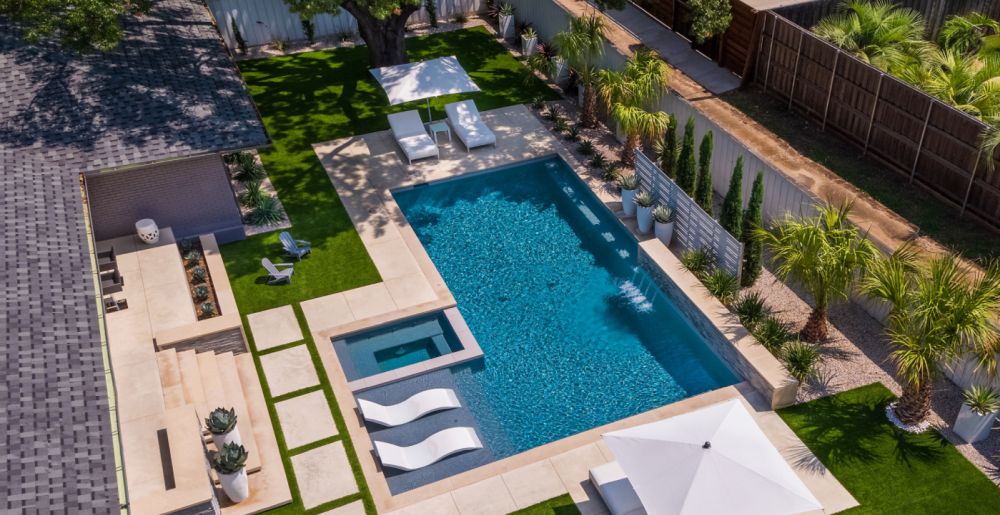 source: homedit.com
Digging a hole and putting a pool in the ground is only the first step in the installation process. If you want the space to come together, you'll require a plan for landscaping.
What will you use to surround the pool? Will you be creating a deck or using pavers? What sort of plants will you include to pull everything together? If you're having trouble, check out some photographs and create a mood board for inspiration.
Safety Precautions
Different states have their own unique requirements for pool safety. So if you're planning to install one in your backyard, be sure to speak to your builder about what is necessary.
Of course, having suitable fencing and a gate system is extremely important to reduce the risk of accidental drownings. But you might think about including additional signage and even security cameras too.
Maintenance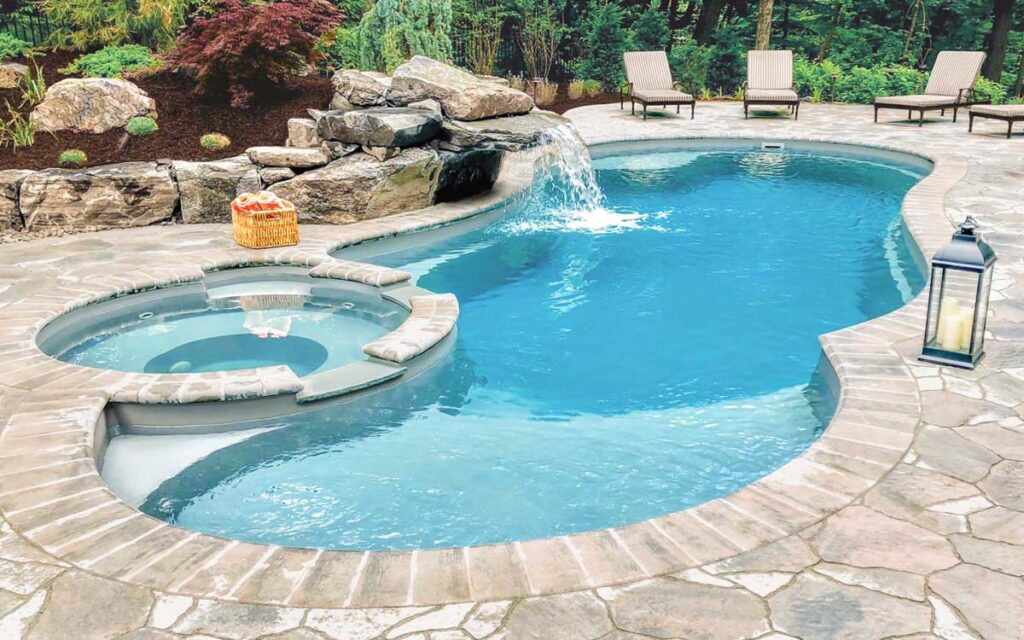 source: leisurepools.eu
Lastly, before making your final choice, you want to read up on the maintenance that is required to own a pool. They aren't easy to keep clean, and there are additional costs that come with using them on a regular basis.
There is always the option of hiring a professional cleaner, but this isn't always a suitable or affordable option for everyone. Just make sure that you know what you are signing up for!
Final Words
As you can see from the above, there is a lot to think about before you get yourself a backyard pool. However, you shouldn't feel overwhelmed and throw in the towel straight away. Your hard work and careful research will most definitely pay off in the long run.