Apartment living is a great way to live in a desirable area to experience everything the city has to offer. While renting offers the benefit of convenience and short-term commitment, it's not without disadvantages. For many renters, the limitations around decorating and design are one of those pitfalls.
Fortunately, there are several things you can do to make your apartment feel larger and more personal. Here are five apartment redesign secrets for happier renters.
Consider the Space's Potential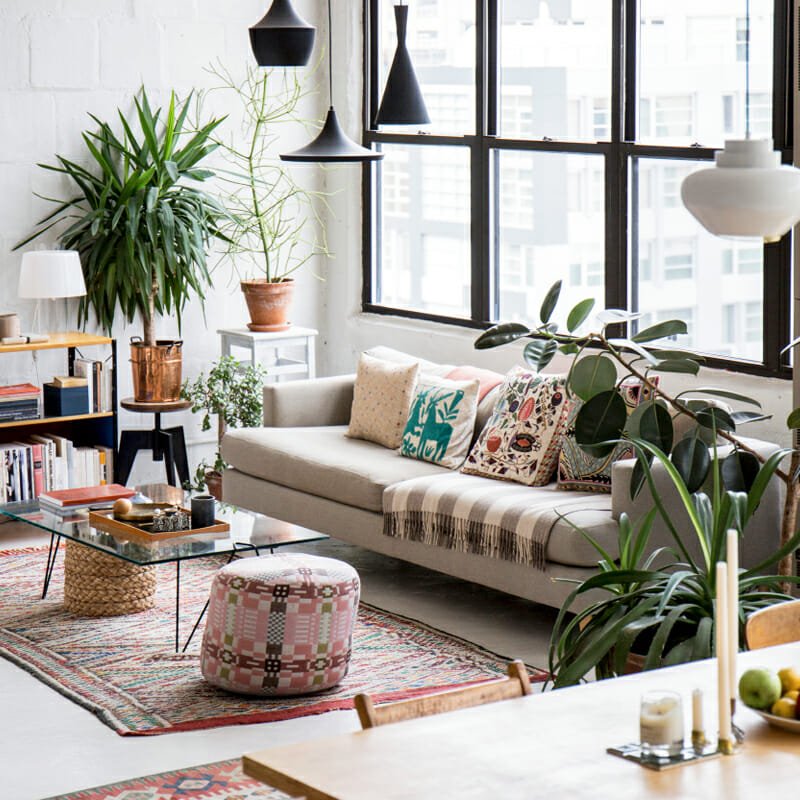 source: repeller.com
Start planning your space before you start moving your belongings. Looking at a basic blueprint of your apartment will make it easier to visualize the space's full potential. If you find a place to rent with UMoveFree help, you can find a space that suits your desired layout for better personalization.
Consider using an app to try different virtual layouts in the space. This approach will make it easier to visualize your desired room without getting overwhelmed by clutter and furniture.
Use the Art of Feng Shui
Designers still rely on the basic principles of feng shui to make spaces of all shapes and sizes feel more comfortable and welcoming. Some of the basic feng shui principles include:
Keeping the home free of clutter
Keeping the area in front of exterior doors clear
Creating reasons to pause in transitional areas (i.e., art in hallways)
Incorporate natural elements
Prioritize natural light
Decorating with a basic understanding of feng shui will help you create a space that feels lighter and more peaceful. It's also worth exploring the art of feng shui more; it's a fun hobby and creates an intentional connection with your apartment. 
Create Separation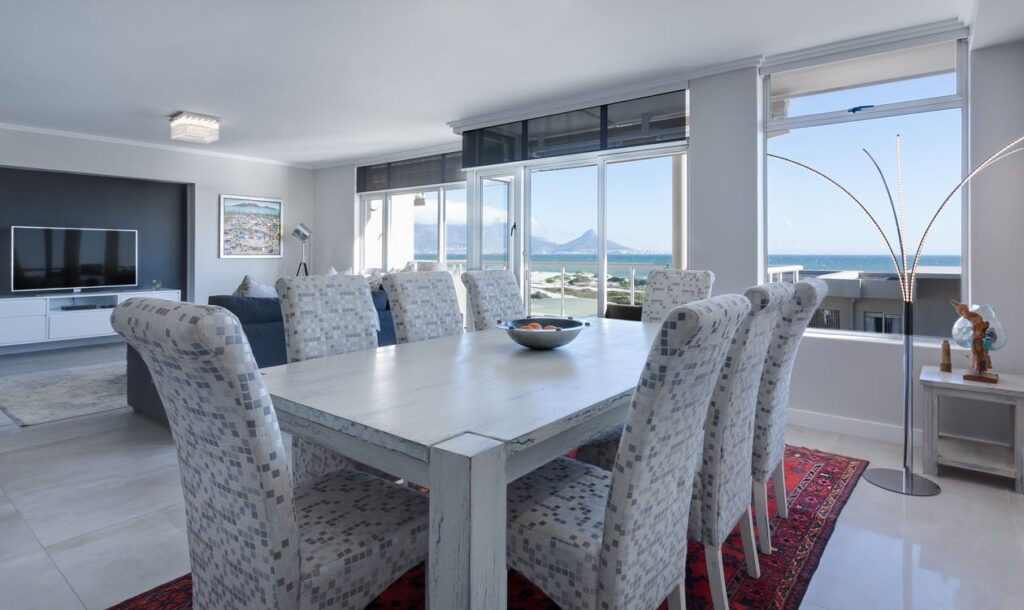 source: pexels.com
Other secret designers use to make a small space feel more functional is to create separation. In other words, they create designated zones based on activities and purpose. 
You can use room dividers to create visual separation, but furniture layout also plays a role. For example, if you have an open floor plan for the dining area and living room, positioning the sofa in the middle of the room with the back toward the table creates a divided space. You can elevate the distinction with a decorative side table or shelf behind the sofa. Area rugs are another effective way to create separation.
Use Light and Reflection
As mentioned previously, natural light is an integral aspect of feng shui. Having plenty of natural light makes the space feel larger and more engaging. If your apartment doesn't have much natural light, use reflective surfaces and mirrors in your decor for better distribution.
Using lights as a decor piece can also help transform your space. Adding a few lamps or swapping out fixtures (with the intent to replace them before moving on) can make a big difference.
Buy Furniture to Scale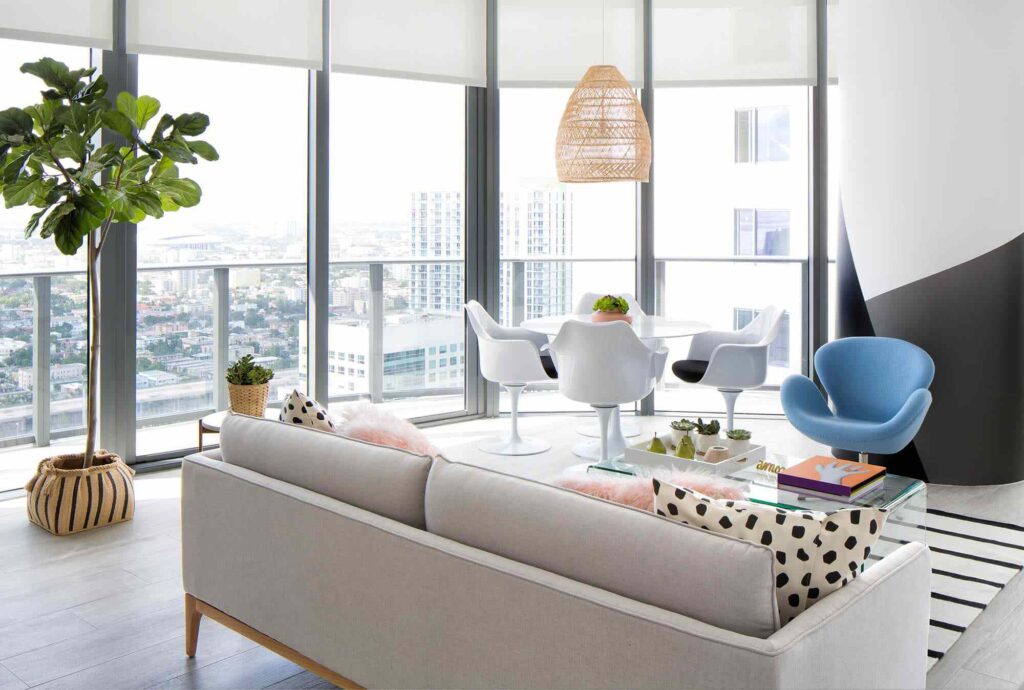 source: mydomaine.com
One of the most common mistakes renters make is purchasing furniture that's too big for the space. Your pieces' ability to fit through the door doesn't mean they're suitable for your apartment.
Instead, purchase furniture to scale using an augmented reality app like IKEA Place or accurate measurements to determine how each piece will fit in the room. If you're working in an empty apartment, use painter's tape to outline the measurements on the floor. 
While renting precludes you from making permanent changes, you can redesign your space by focusing on things within your control: your furniture, layout, and lighting.