When designing your bedroom, the first thoughts are comfort and relaxation, but that doesn't mean you should forget style. You can transform your drab walls with decor and style regardless of whether you have small sleeping quarters or a spacious master bedroom. A wall in a bedroom is a blank canvas just waiting for you to put your stamp on it.
If you are feeling like a wall in your bedroom needs a refresh, below is a roundup of the best bedroom wall decor ideas to inspire something creative and unique in the room you rest your head.
Gallery Wall
A gallery wall is loosely defined as a collection of items: framed artwork, photographs, and personal treasures hung in a grouping. So, if you are considering doing a gallery wall in your bedroom, don't think just about frames and photos. Get creative and hang up items that you find appealing, or even ones that mean something to you.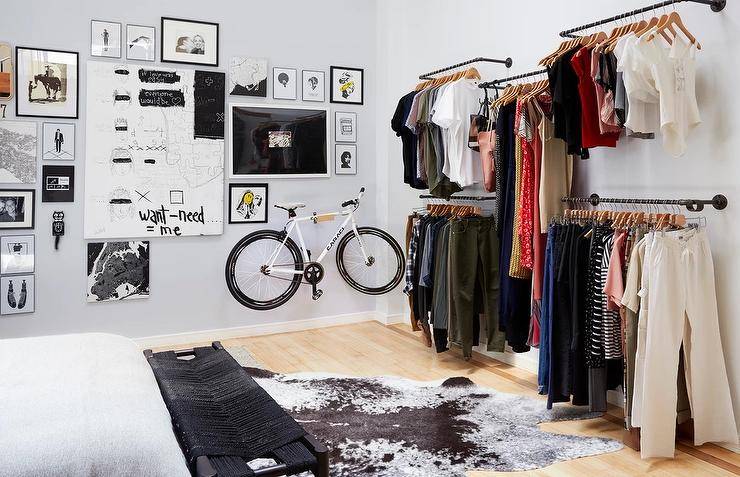 These items can also be functional, too. This homeowner didn't have room to store their bike, so they incorporated it into their wall decor.
A funky gallery wall against a bold pattern wallpaper makes for vibrant wall decor. Incorporating 3-D items into your gallery helps to give it depth and dimension.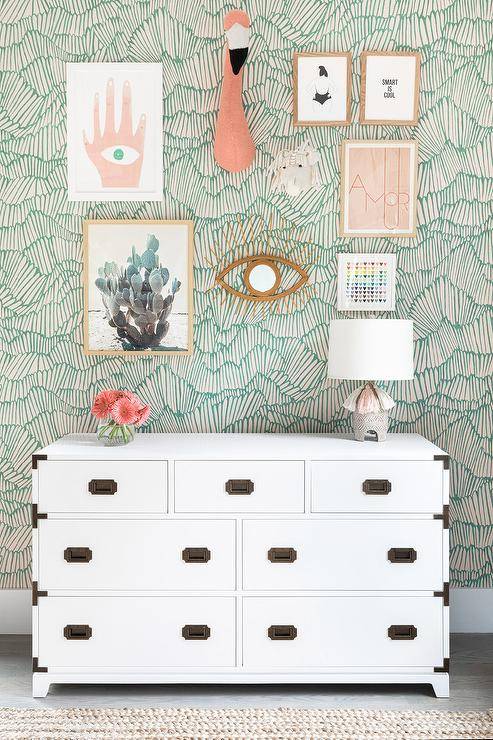 If you are more interested in neat and orderly decor, you may be after a gallery wall that is symmetrical and simplistic. Gallery walls don't always have to be hung in such a mish mash type of way.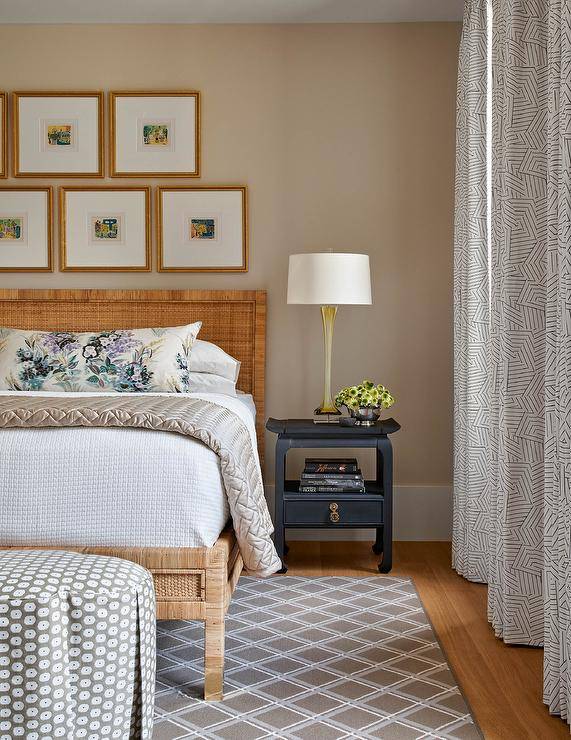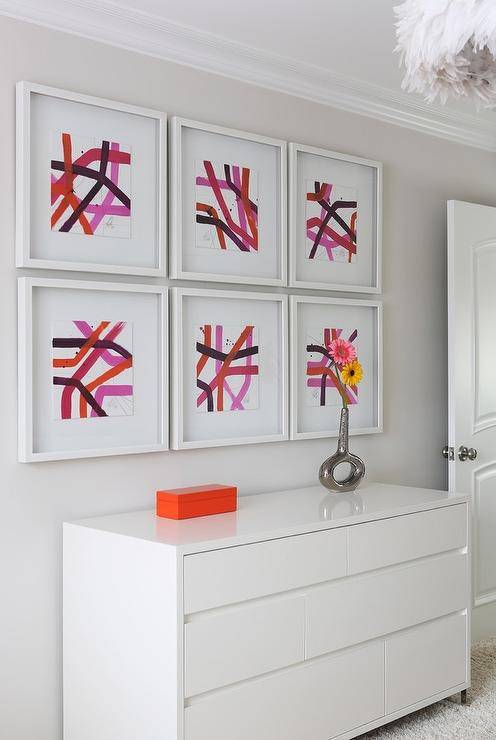 When planning out a Gallery Wall, find a color or hue that you would like to use in several pieces of the wall. This designer chose gold to feature throughout her gallery wall, creating a bold yet classy and elegant look.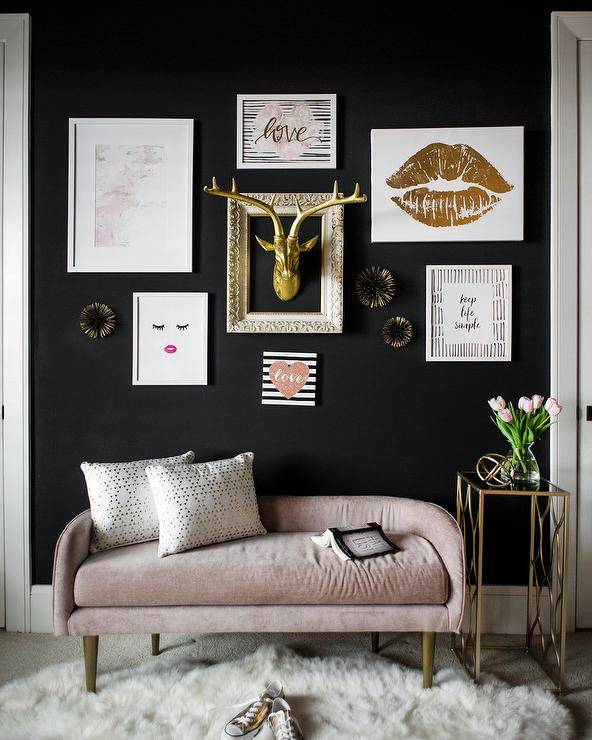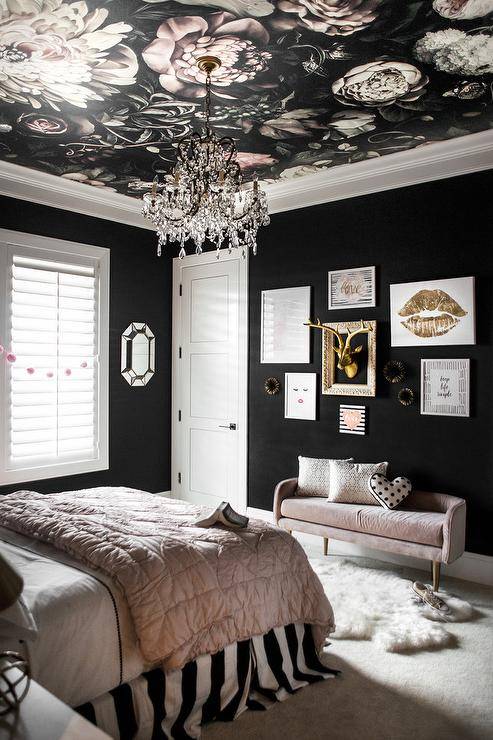 A random array of photographs and framed art is a classic gallery wall look and something that you can't go wrong with on the bedroom wall.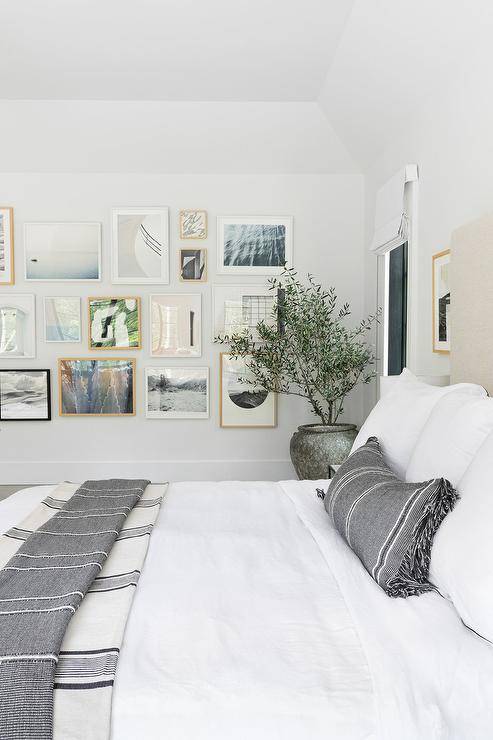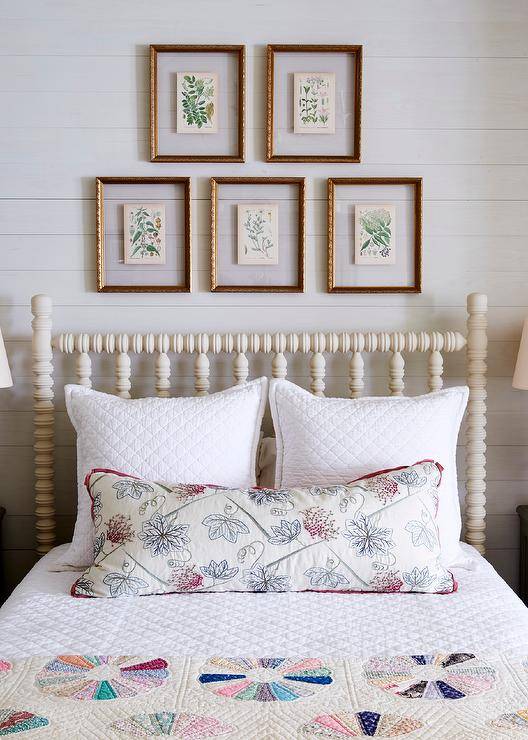 Related Article: Gallery Wall for your Bedrooms: A Focal Point That is So Very Personal!
Vintage Signs
If you have a flair for the unique and antique, a vintage sign will look great on your bedroom wall. Vintage signs are a nice touch for children's bedrooms as well as adults.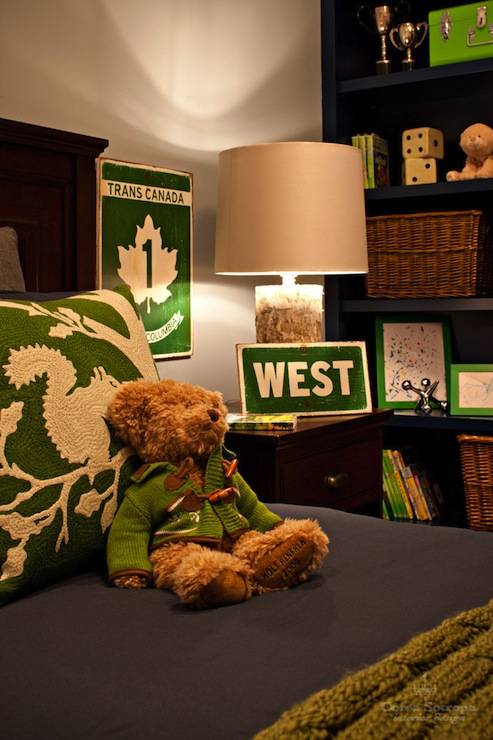 Scour your local flea markets and antique shops for just the right vintage sign that speaks to the overall vibe and feel of your bedroom.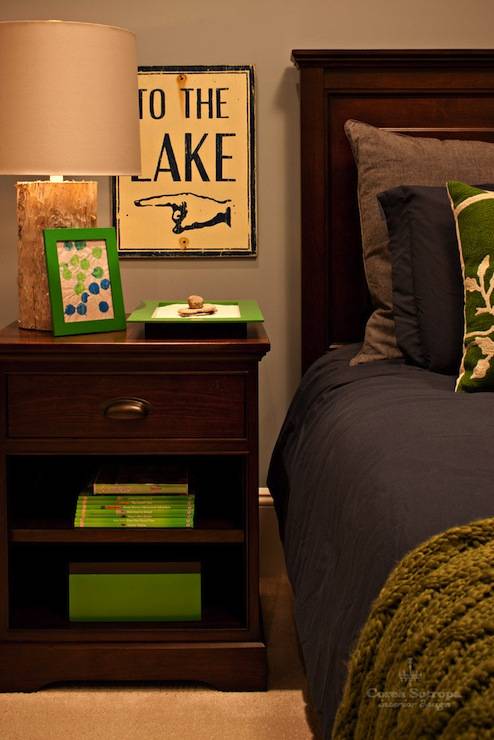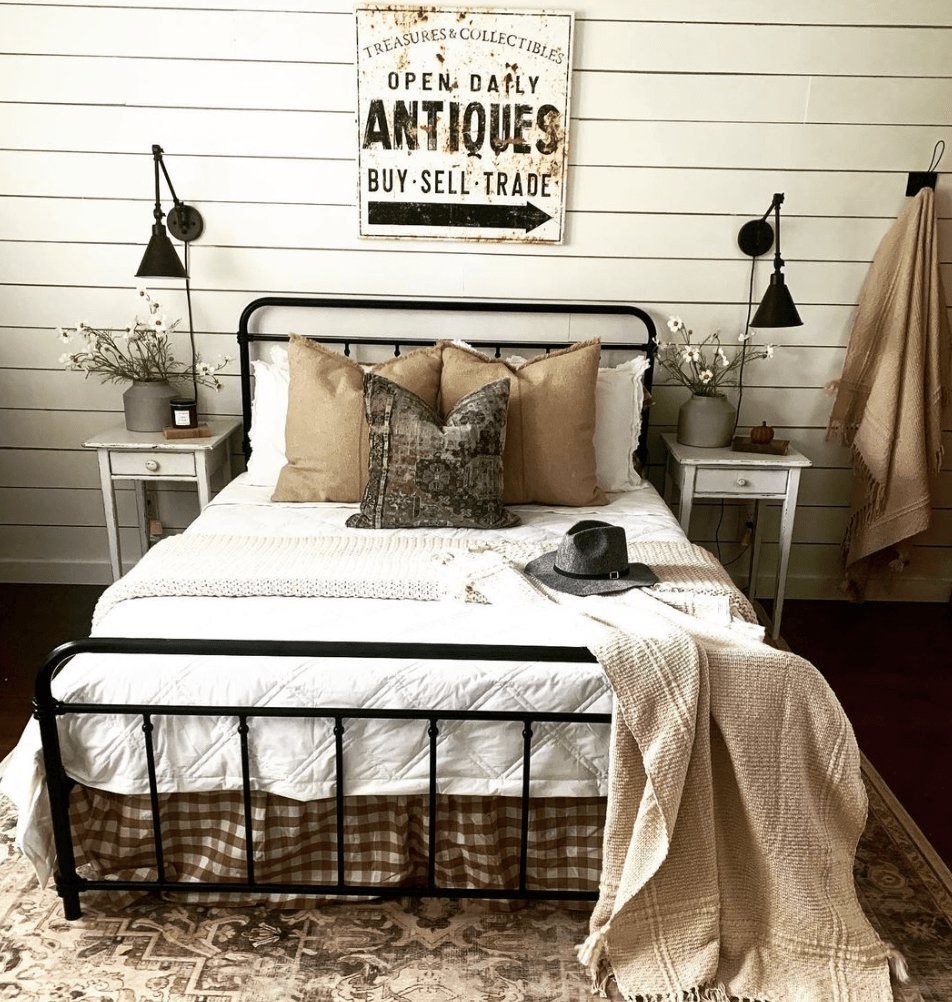 Vintage signs are the perfect touch for a gallery wall in an industrial-style bedroom.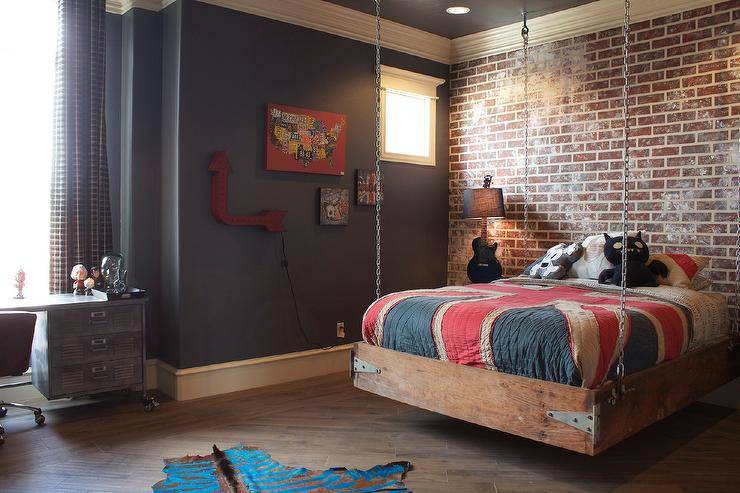 Hang Up Instruments
If you play an instrument or even if you don't — hanging instruments on your bedroom wall is a stunning and eye-catching way to add a little decor to boring and blank bedroom walls.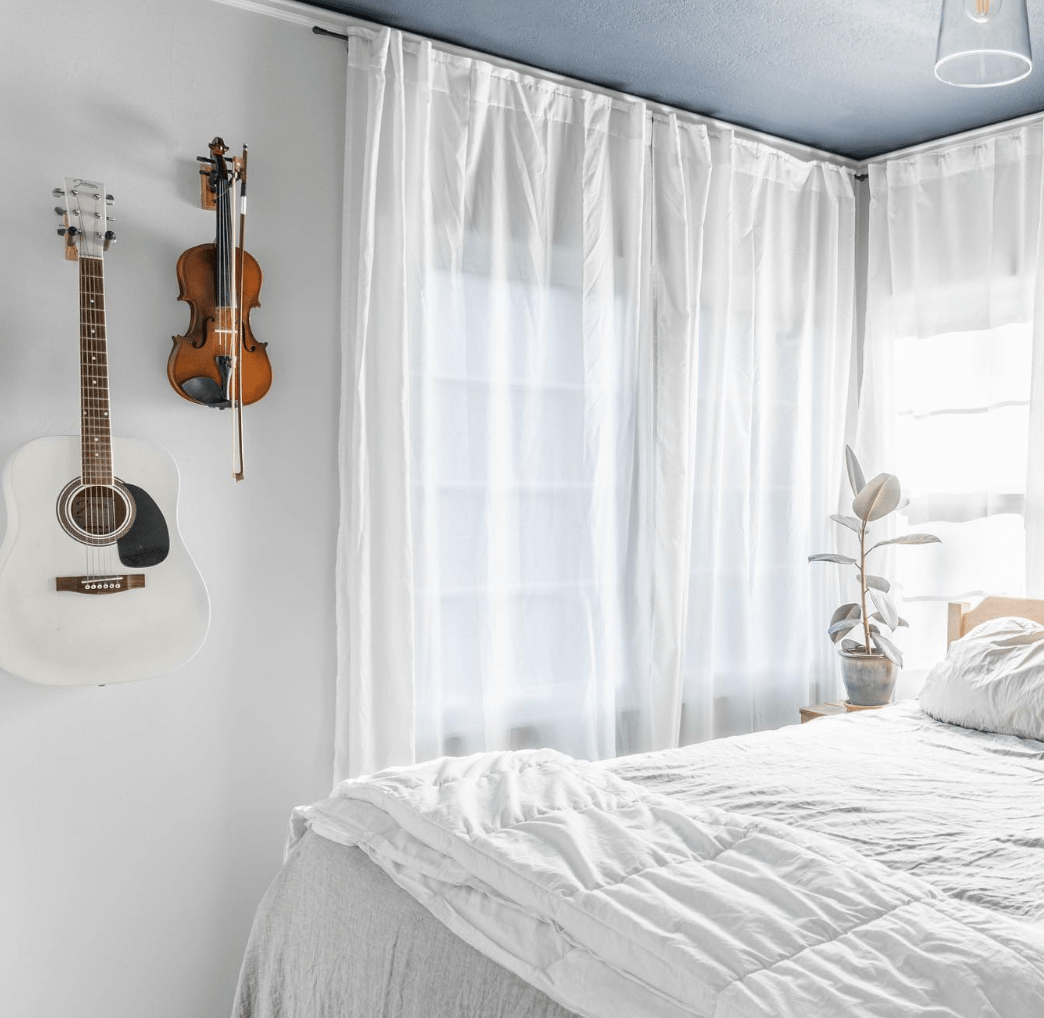 You can hang up old instruments that mean something to you — a family heirloom perhaps, or you can hang up an instrument that you actually play. We love the idea of decor that is also storage.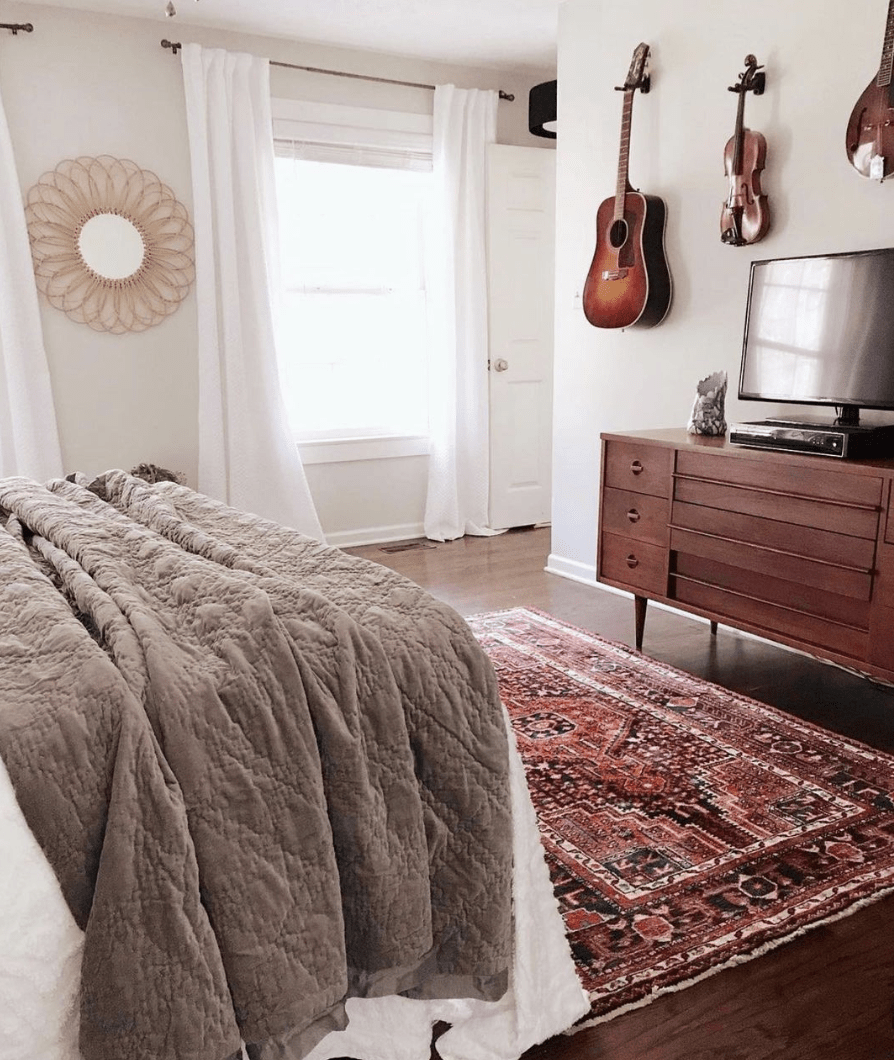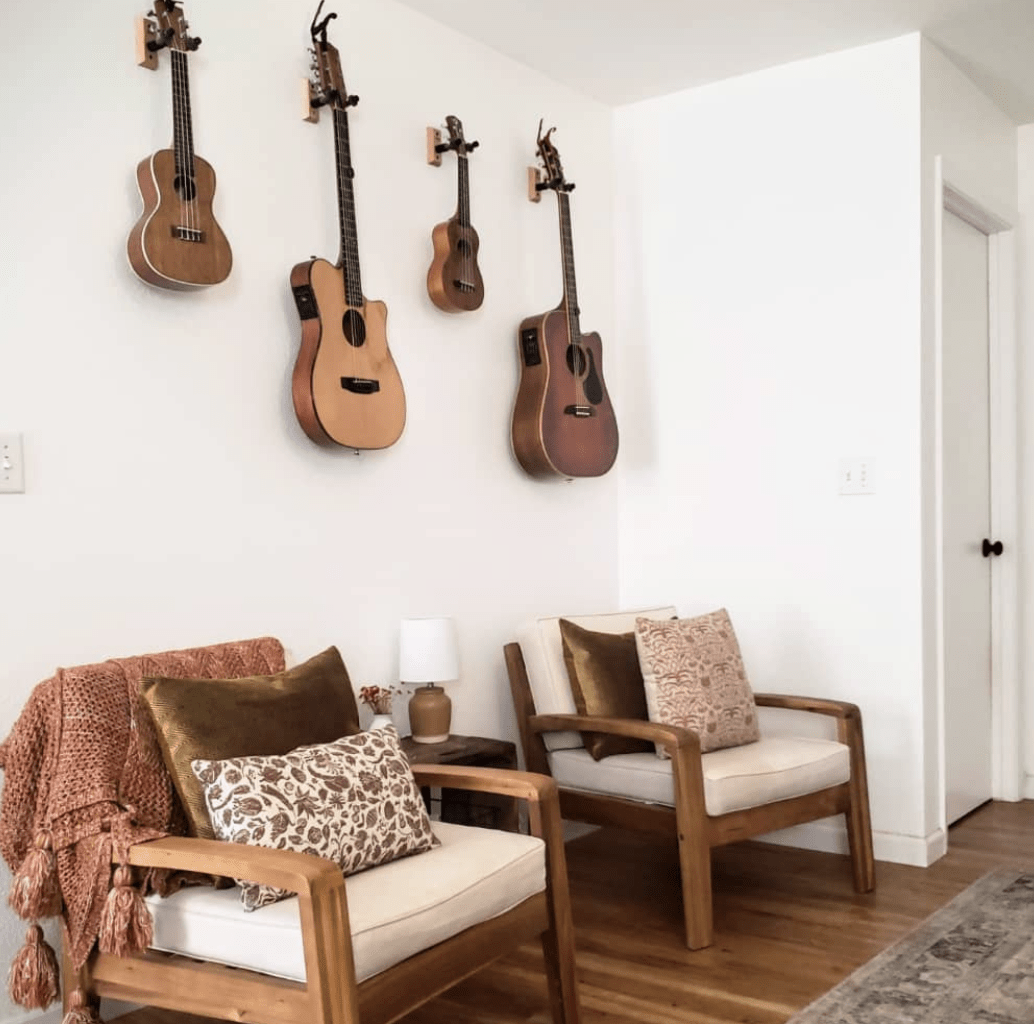 Abstract Art
Abstract art is a classic and possibly the most common piece of wall decor for a bedroom. It doesn't have to be boring either. Sometimes when people go for simplicity, they are afraid that it means boring, but the right piece of abstract art can make a gorgeous impact in a bedroom.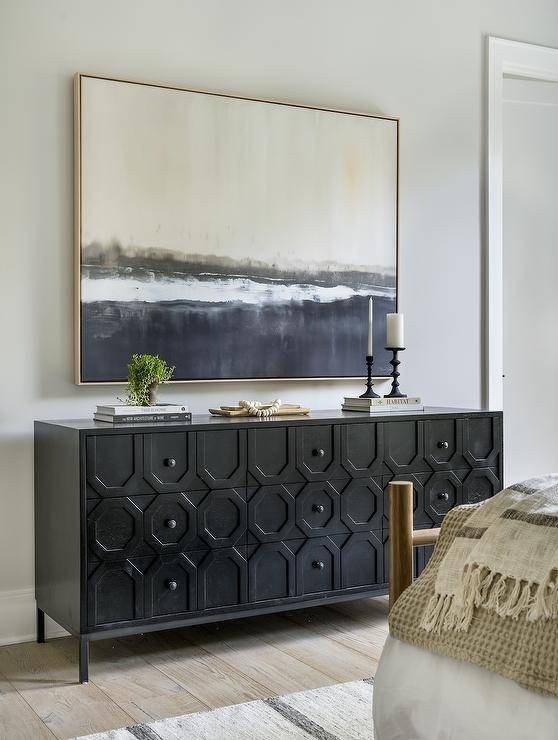 Simple and elegant — ensure that your art fills your space properly. A lot of homeowners make the mistake of choosing art that is too small for the space, or it doesn't fill out the wall space appropriately, and this is when it can come across as boring or cold.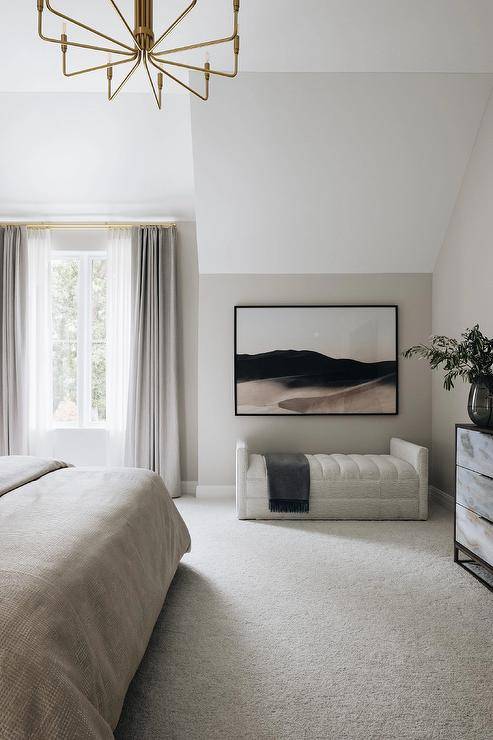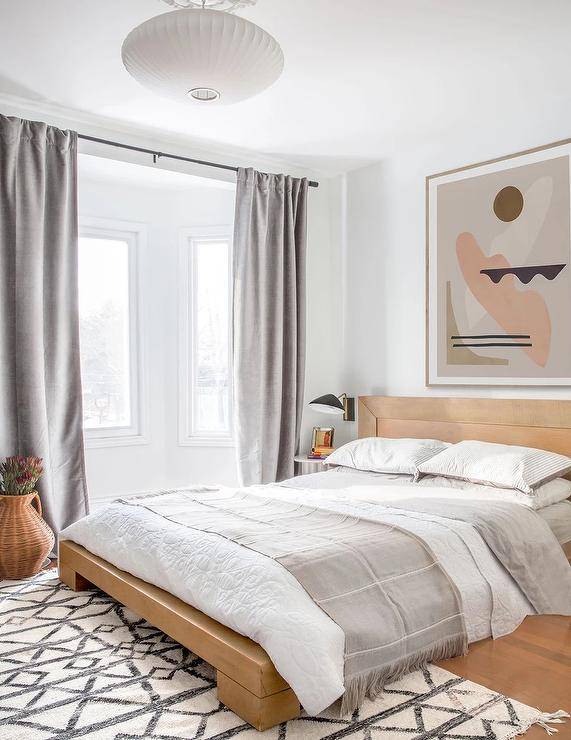 When hanging up abstract art, if you want to add an element that will elevate the style of your home, consider adding an overhead light that will cast light down onto your art.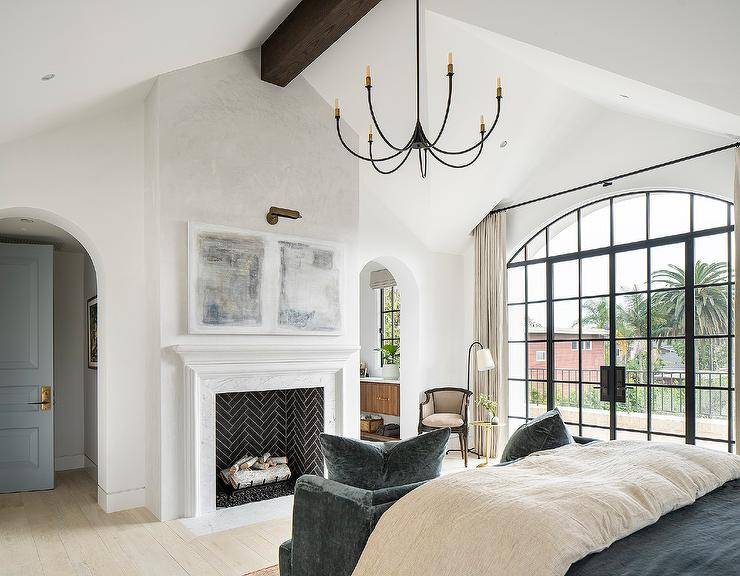 Abstract art also looks fantastic hung over the bed.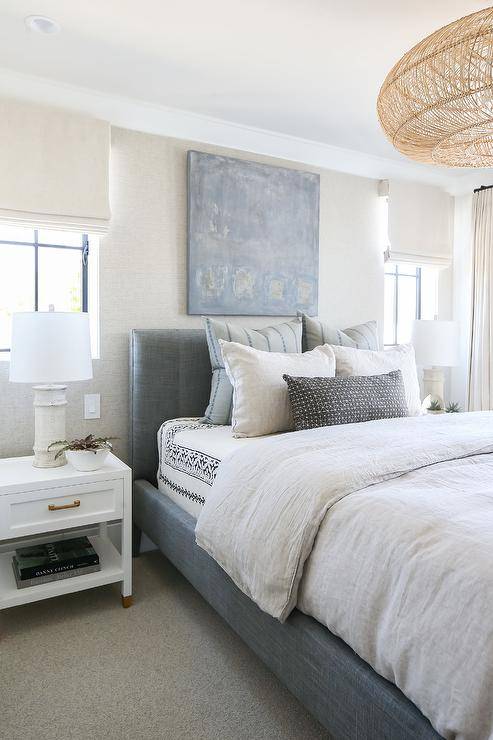 Flags
Flags are not something often thought of as wall decor. We see them hanging outside at schools, government offices, or even on people's cars, but we don't often see them in the bedroom. However, a well-placed flag will not only show your patriotism, but it can also make a stunning display of wall decor.
Hang a flag over the bed for a bright and vibrant piece of wall decor and the bigger the better, we say.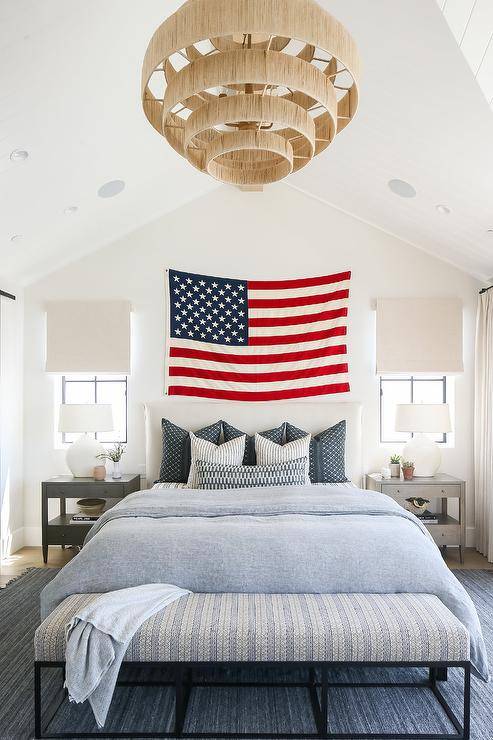 If you want a more neat and clean look, you can frame your flag before hanging it on your bedroom wall.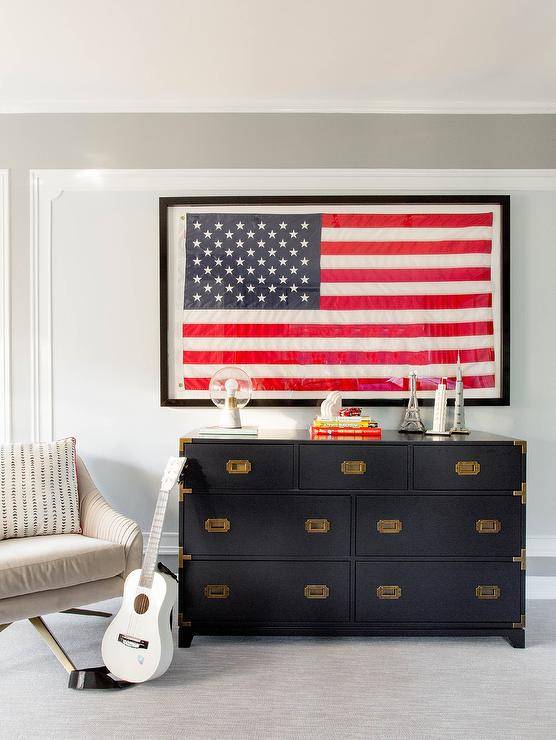 You don't just have to go for the patriotic flag either. There are lots of options for flags out there. This nautical boy's room makes use of boat flags by framing them and arranging them into a symmetrical gallery wall.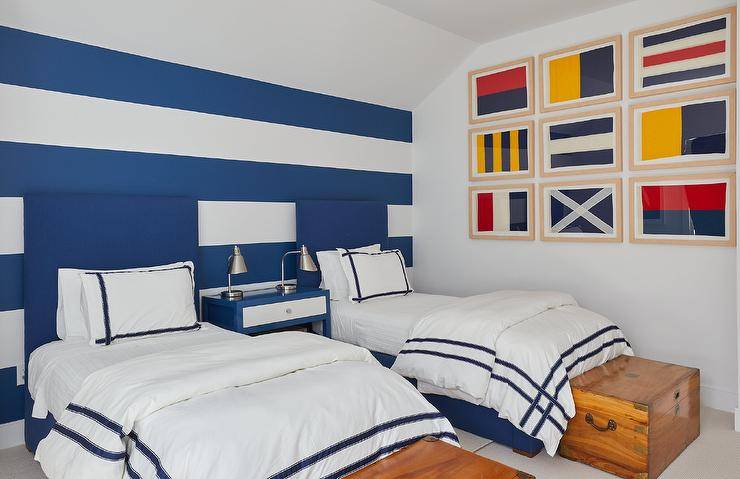 This also looks great in a cottage style guest room — it's not just for little boys!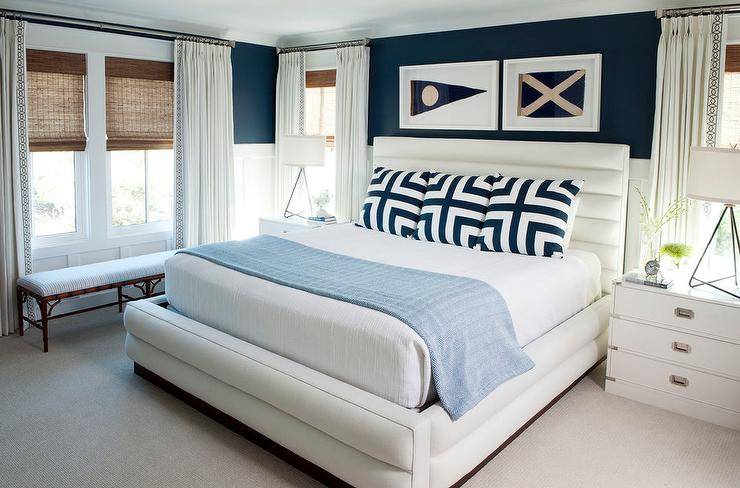 Wallpaper
Sometimes there is no better wall decor than fun and bright wallpaper. To avoid your bedroom being too busy, save your bold wallpapers for just an accent wall, which acts as decor in just one part of the room.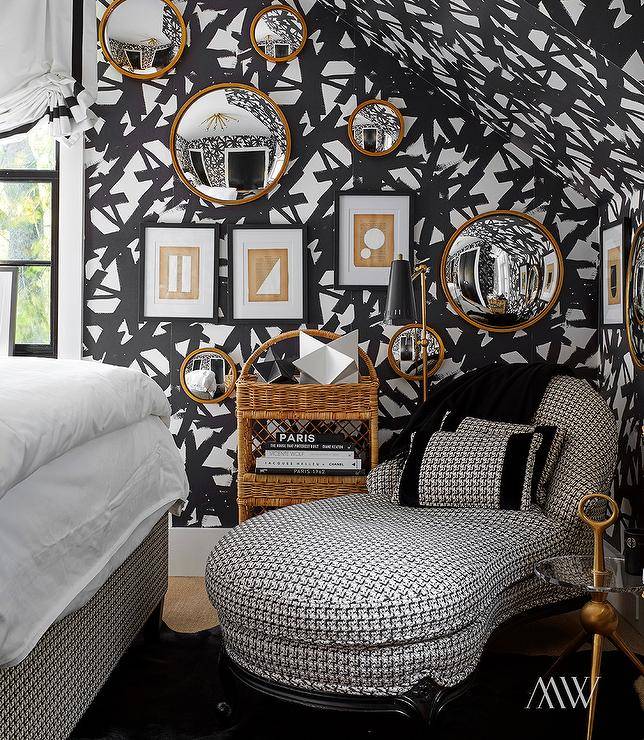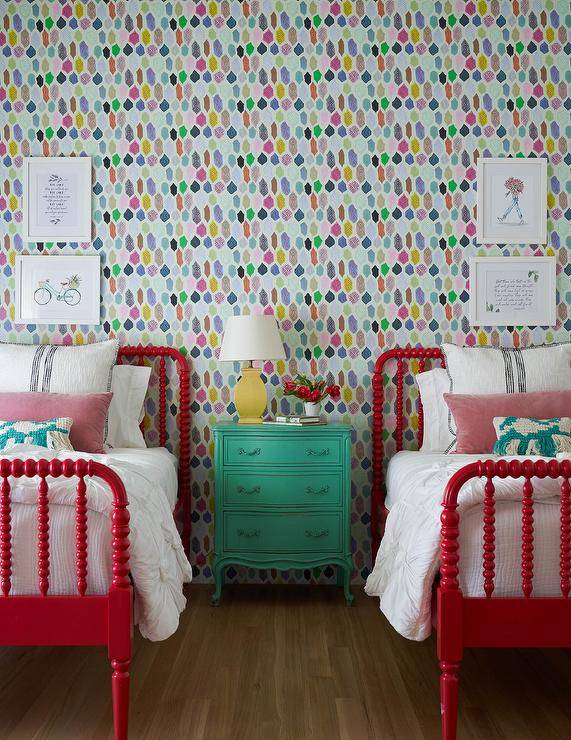 Behind a bed, a bold floral wallpaper makes a stunning statement of decor.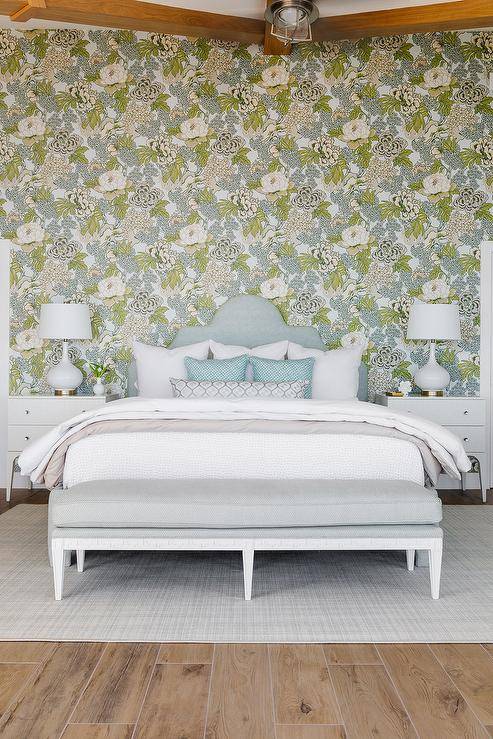 If you have a nook or alcove in your bedroom, use a patterned wallpaper to fill the space and act as a backdrop for your bed.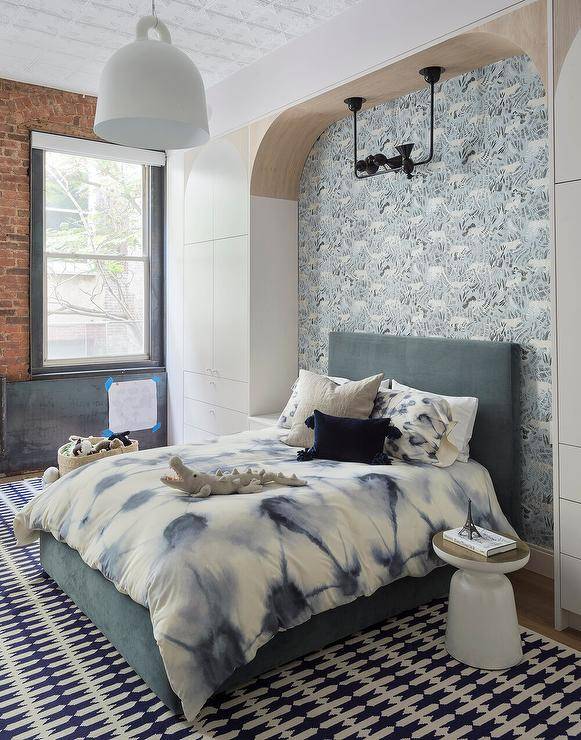 Wallpaper in a bold pattern is a great idea for wall decor in bedrooms where you are short on wall space. Bedrooms with slanted roofs don't leave a lot of room to hang items, so use your wall to be the decor and let the wallpaper steal the show.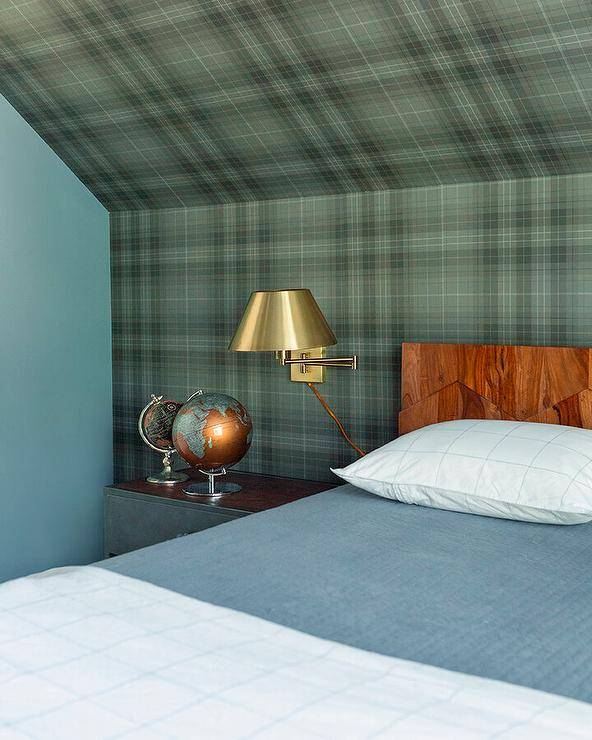 Related Article: Wallpaper Accent Walls For a Serene Atmosphere in the Bedroom
Mirrors
A mirror is a great wall decor item in a bedroom. Not only is it a functional piece of decor, but with endless varieties and styles, you can use a mirror to say a lot with your decor.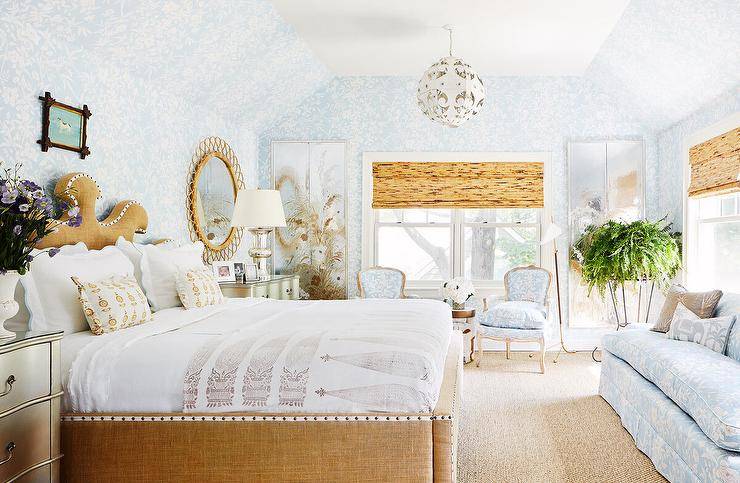 Double mirrors hanging over beds in a sweet boys room is a focal point and makes this room appear much larger thanks to the reflection of light.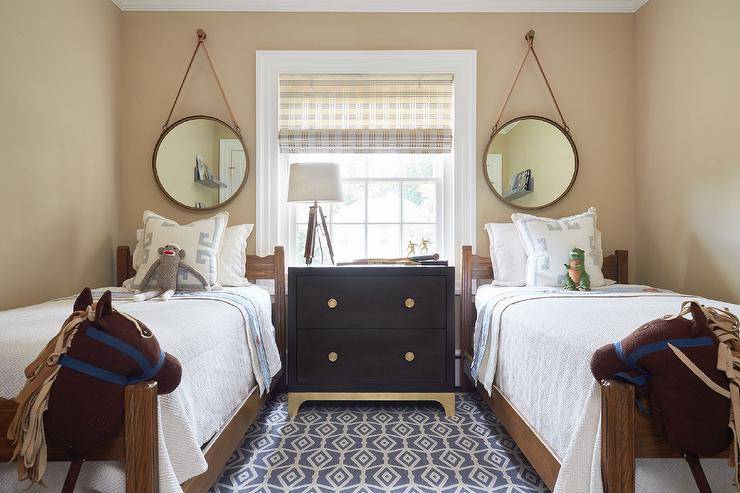 If you have a busy wallpaper, sometimes a simple yet elegant mirror is just the right touch.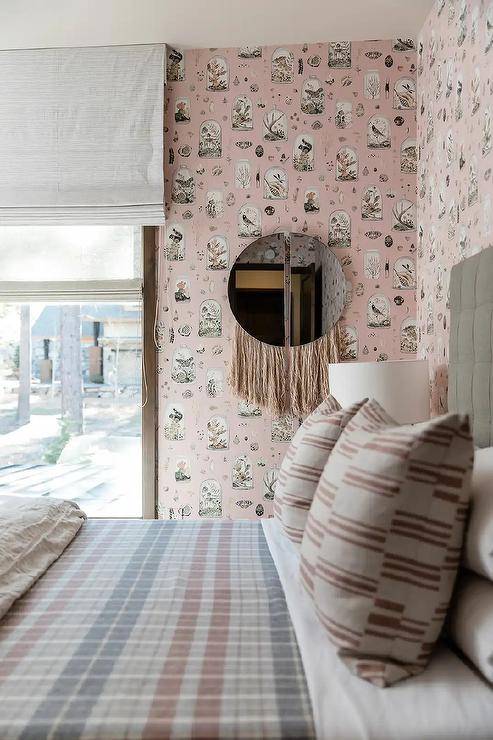 Long double mirrors hanging behind the nightstands elevates this bedroom to a classy and serene retreat.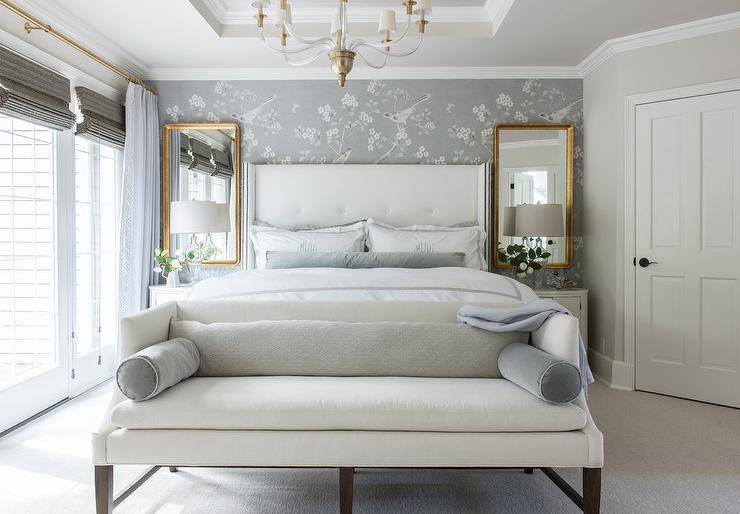 Related Article: How To Decorate With Mirrors
Wall Sconces
Maybe the missing piece on your bedroom wall is a set of wall sconces. Ditch the traditional lamps on your nightstands and go for something modern and sleek. By hanging wall sconces on either side of your bed, you can free up space on your nightstand and add decor to your bedroom wall.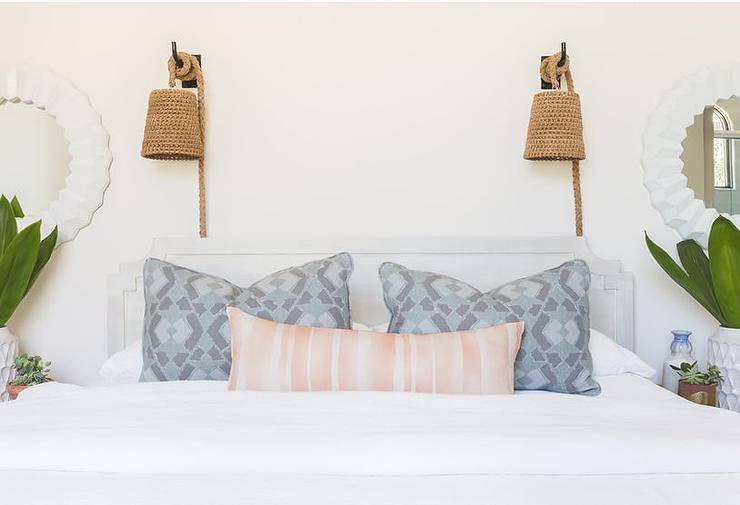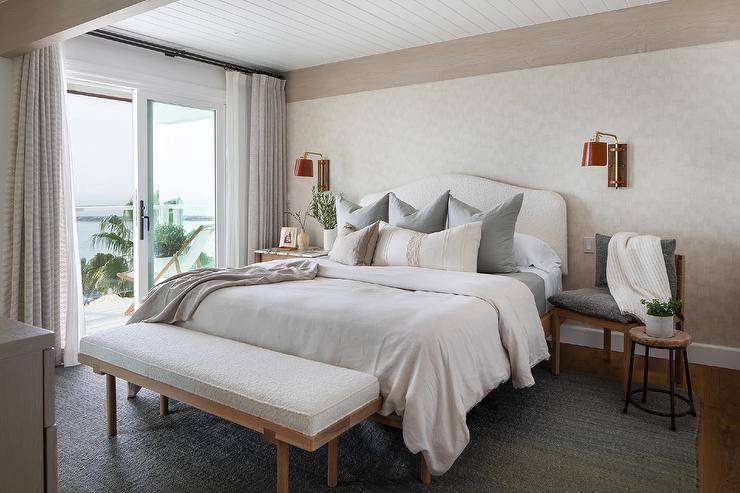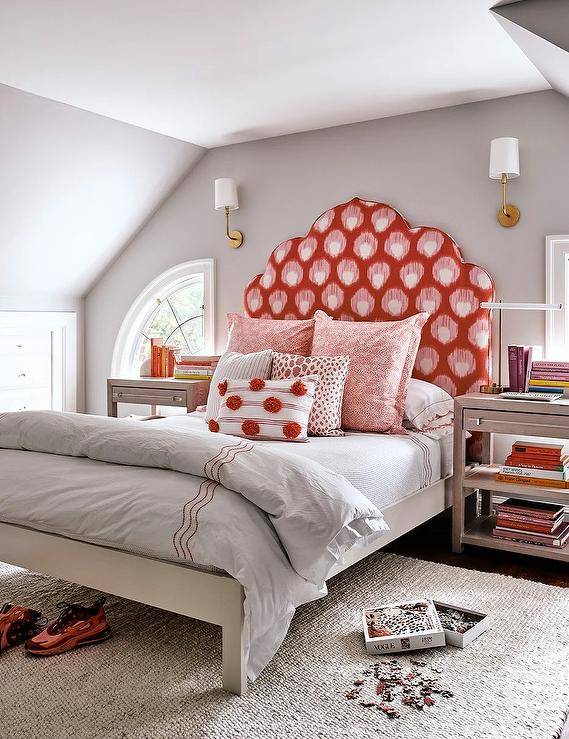 Oversized Headboard
Sometimes wall decor doesn't have to be hung on the wall at all! An oversized headboard can act as wall decor as it runs high up your wall.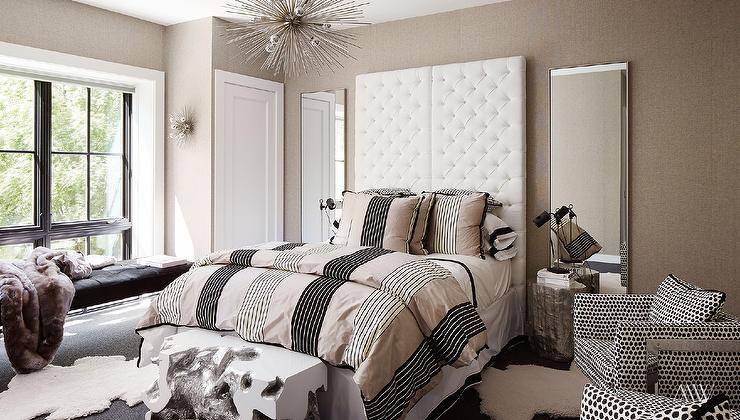 Vibrant patterns are a great use on an oversized headboard, as they will act as decor and take up wall space.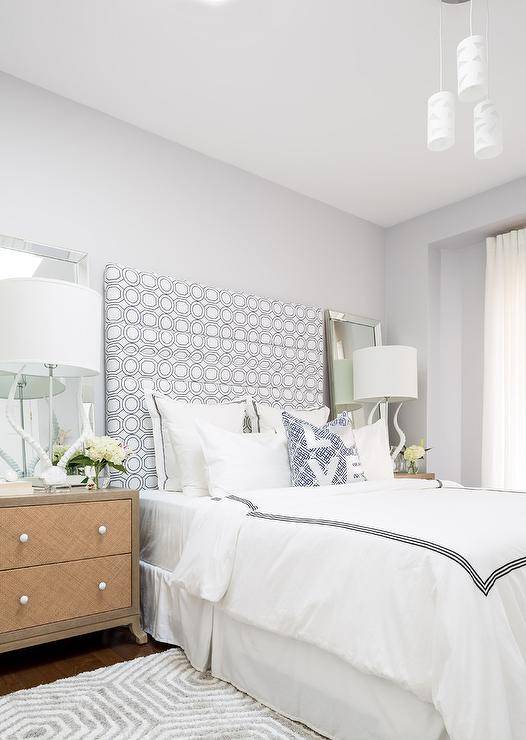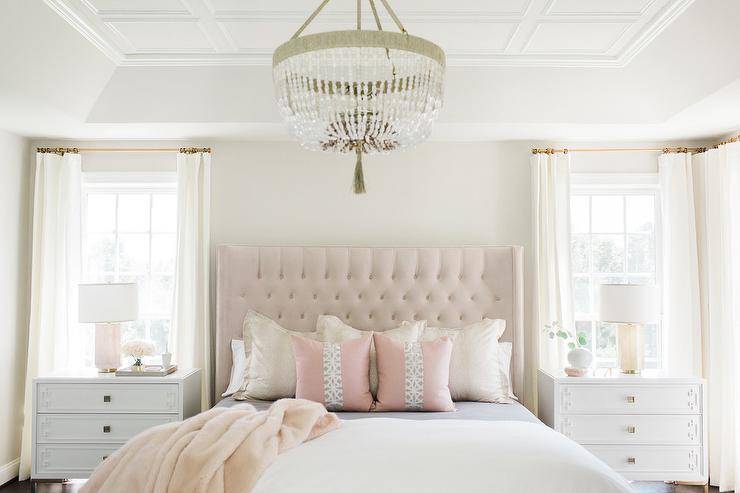 Related Article: Unique Bedroom Headboard Ideas
World Map
Take geography to new heights in the bedroom using a world map as wall decor. Just like the flags we mentioned earlier, you can hang a world map directly on your wall or frame it as art. You can get world map wallpaper, too.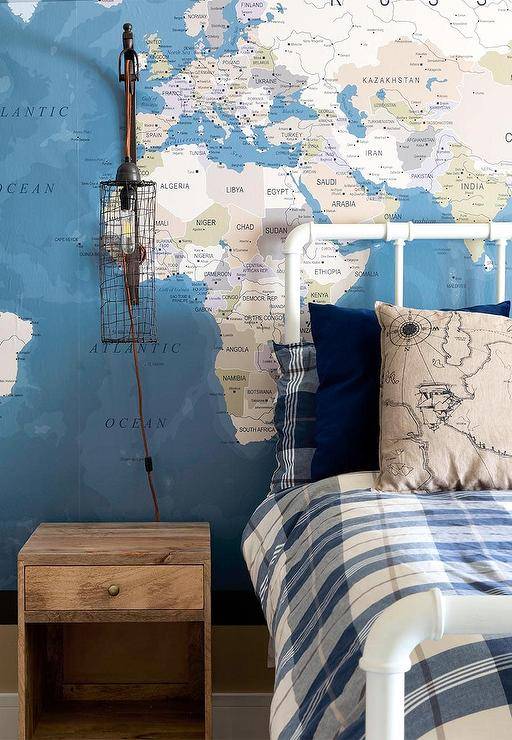 This different shades of blue world map wallpaper is a more mature and elegant look for an adult bedroom.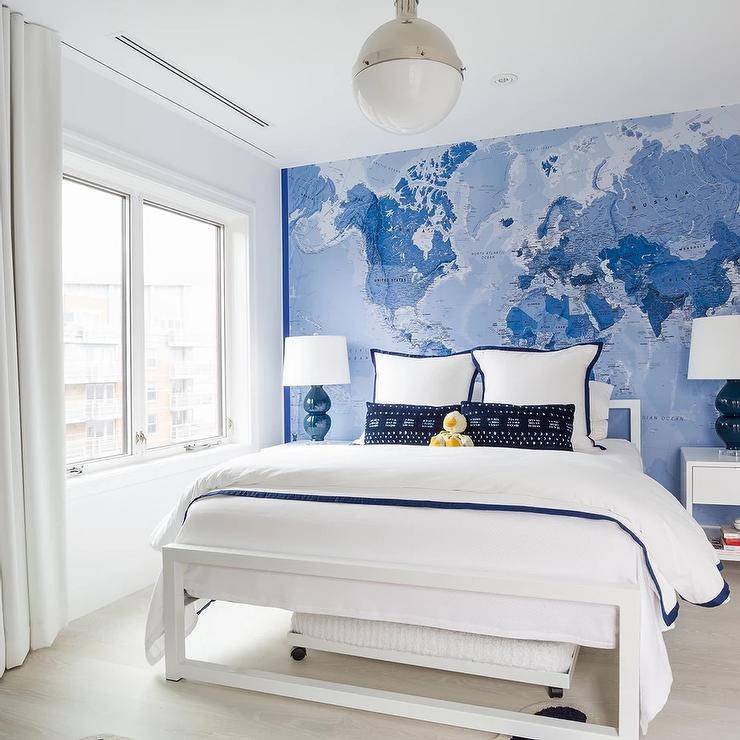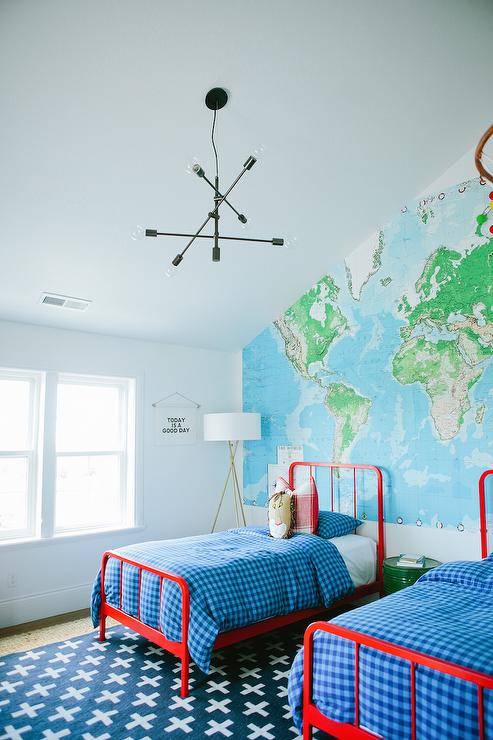 It doesn't have to be a world map either; you can get specific with maps of your favorite city, a map of where your first home was, or even star maps look beautiful hung on the bedroom wall.
Other Quick and Unique Ways to Take Your Bedroom Wall to The Next Level
Paint the wall a deep, bold color –  this will bring personality and style to the room and offset other lighter-colored walls.
Add a wall mural – paint a wall mural with a touch of your own style. Add your own art to your walls!
Hang a room divider – You can get room dividers that are pretty and unique, and they make great wall decor.
Hang a patterned rug – some rugs are just so pretty they could be art!
Add stylish storage – items that double as wall decor like open shelving or hexagon cube shelves.
Quick Tips for Decorating Your Bedroom
Choose a subtle color palette – you want your bedroom to be a place of peace and relaxation, so choose subtle light colors. If you do want a darker color, go for just an accent wall.
Don't overlook the ceiling – you can put a lot of decor and style into the ceiling. Try a patterned wallpaper or decorative element like wainscotting.
Keep the decor simple – don't overwhelm your bedroom space with a lot of clutter and decor. This will take away from the serene atmosphere.
Choose the right size furniture – big and bulky furniture in a small bedroom can crowd the space and make it feel cramped, and too small of furniture in a large room can look disproportionate.
Indulge in nice linens – the bedroom is the place where you rest and go for peace, so spend a bit of money on comfortable and pretty linens.