Decorating your home is a way to flaunt your style and express your personality – and it doesn't matter if you don't have a huge space. Decorating a small apartment, dorm room, or studio to make the most of the available space just requires some practical know-how and ingenuity.
Although decorating a small space is slightly different from decorating a mansion, the general rules for interior design are practically the same.
Whether you need help choosing a made in usa sectional sofa or advice on how to maximize space in a small home, we've got you covered with these four tips.
1. Choose a Light Color Palette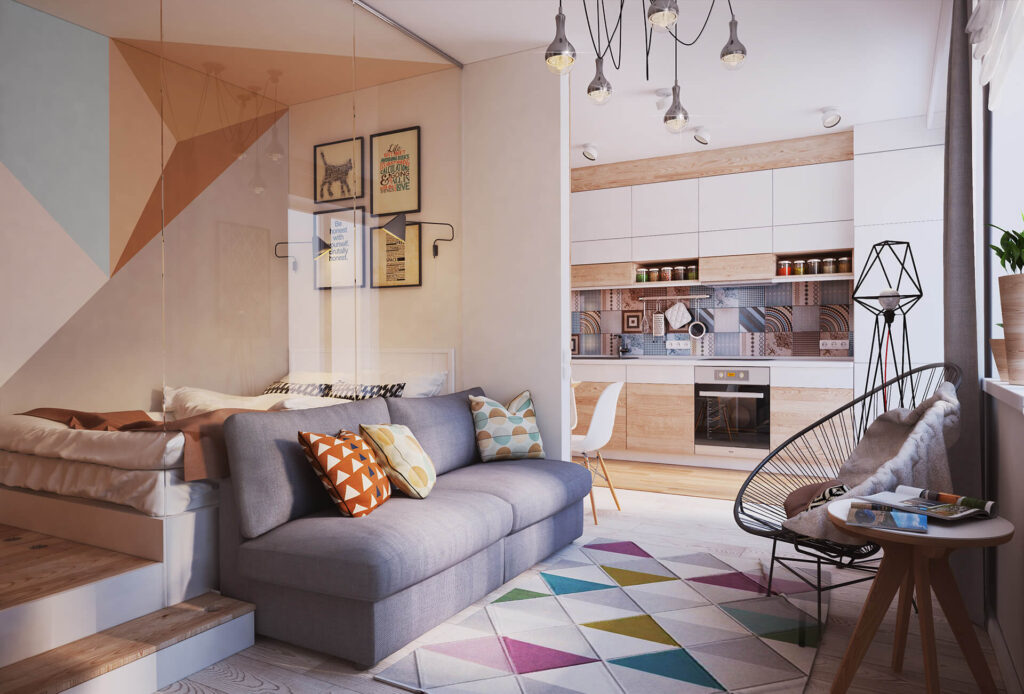 source: pinterest.com
Choosing the right color palette for a small space is something that is often underestimated – usually because colors are selected to match décor or individual pieces of furniture. However, when decorating small apartments, you should approach your color scheme as a way to create the illusion of more space.
Choosing light colors like whites and off-whites, pastels, and muted colors will open up a small space and make it appear bigger.   
If you find pastels too feminine for your tastes, try muted tones. Muted tones are subdued colors that are less bright due to the addition of tint, shade, or tone. Generally, the color palette for a small home should be light – lighter colors reflect more light than dark colors and make spaces look more open and airy. Bolder colors can be incorporated into highlights and accents in your décor.
2. Pick a Sofa with a Low Profile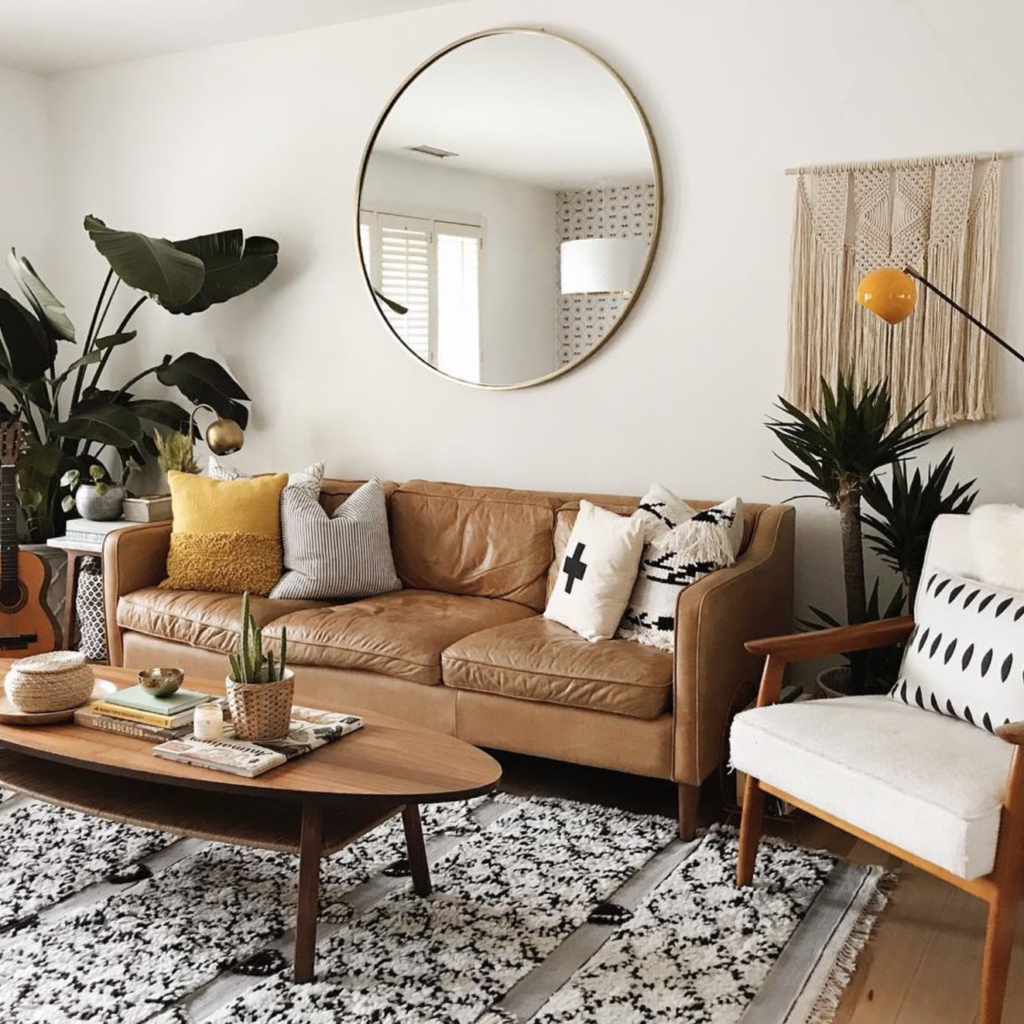 source: pinterest.com
Ready-made furniture on the market is usually built to standard dimensions. If you can't order a sofa and customize it to make it smaller, choose one with a low profile to give your small apartment more space for visual clearance.
When possible, choose a sofa without armrests – or even better, opt for a sectional sofa to save even more space. Other options that will work are alternatives like sofa beds, day beds, and chaise lounges with adjustable backrests.  
3. Opt for Simple Wall Art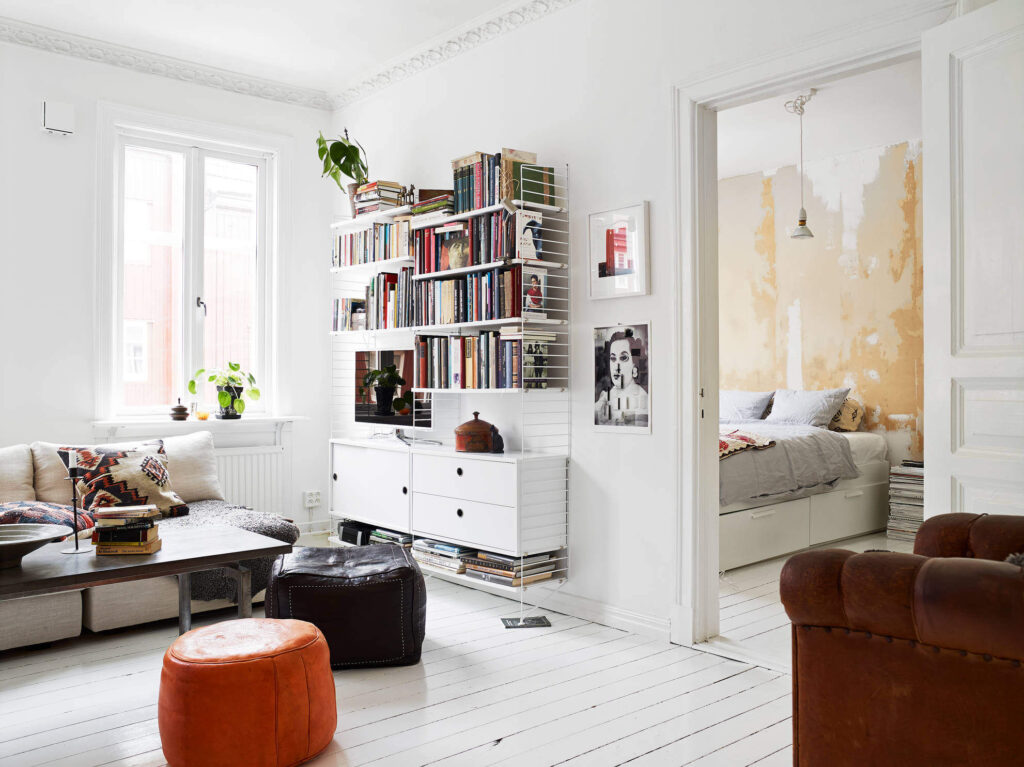 source: pinterest.com
Hanging art or tapestries on the walls is a great way to personalize your space, but be careful to choose light-colored pieces with simple designs.
You can hang one large piece of wall art or hang a combination of smaller pieces. Wall hangings bring a lot to the design of a space because they create visual interest and draw the eye upward. Simple works of art and tapestries have the ability to act like a window by expanding and elevating the space.
4. Look for Multi-Purpose Furniture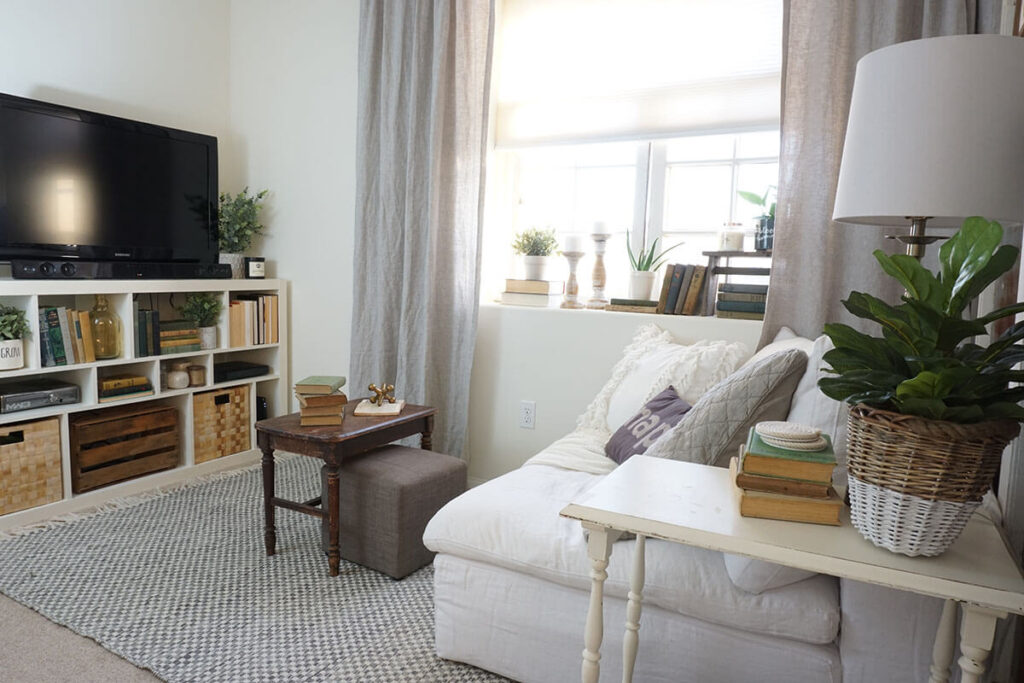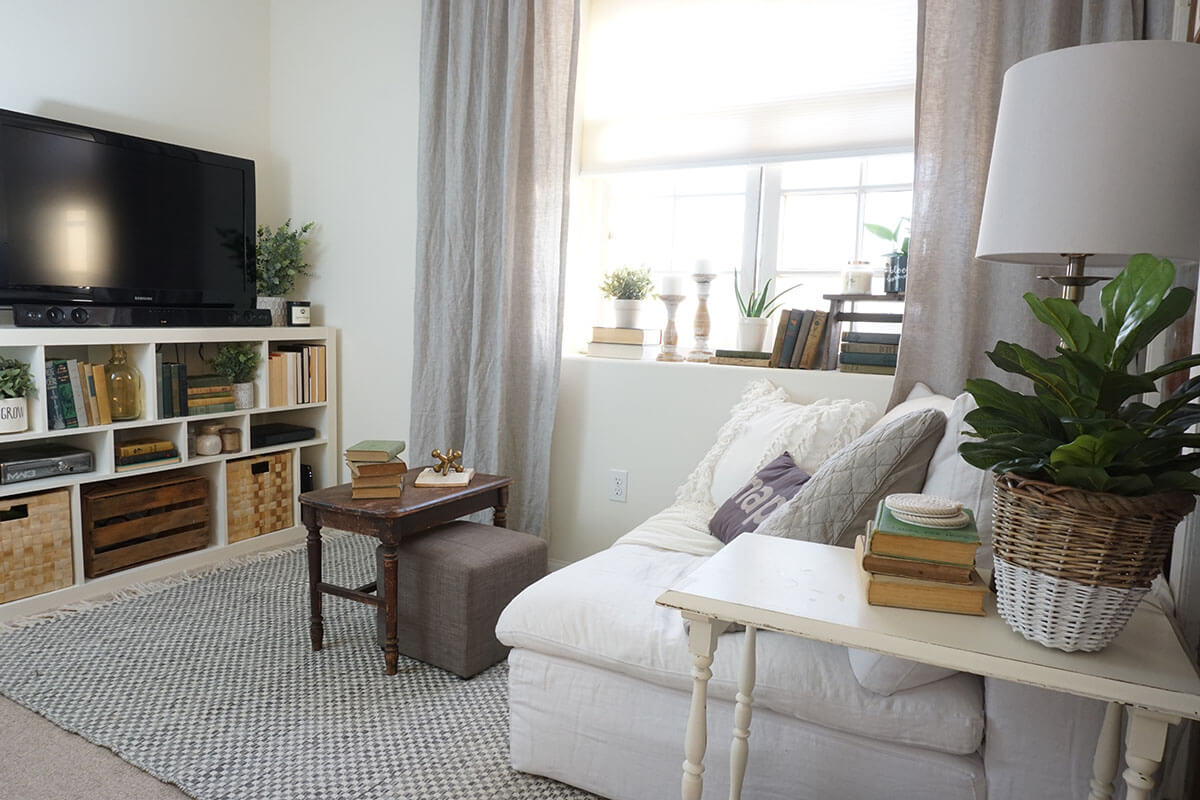 source: pinterest.com
When decorating a small space, functionality is critical. Consider purchasing multi-purpose furniture to make the most of the available space.
You can find coffee tables with extra storage built in and a futon or sofa bed to accommodate overnight guests without sacrificing space. Convertible desks can fold up into vertical shelves when they are not in use, and poufs and ottomans can serve as tables. Ottomans, in particular, often also come with built-in internal storage.