Adding outdoor planters is a great way to add greenery, color, and quality landscaping to your front yard. Why are outdoor planters such a great option for beautifying your home? Simple. Small space gardening solutions like these offer homeowners multiple benefits that people often don't think about. These gardening setups are very easy to install and work with any existing landscaping or gardening setup.
Depending on the type of window box or outdoor planter that you decide on, they often have the potential to add a pop of color that can really brighten up your front yard's aesthetic. On top of all of this, these solutions offer individuals a great way to showcase colorful, aromatic flower gardens while allowing space and room for other landscaping features that you might have in mind. 
Outdoor Planter Recommendations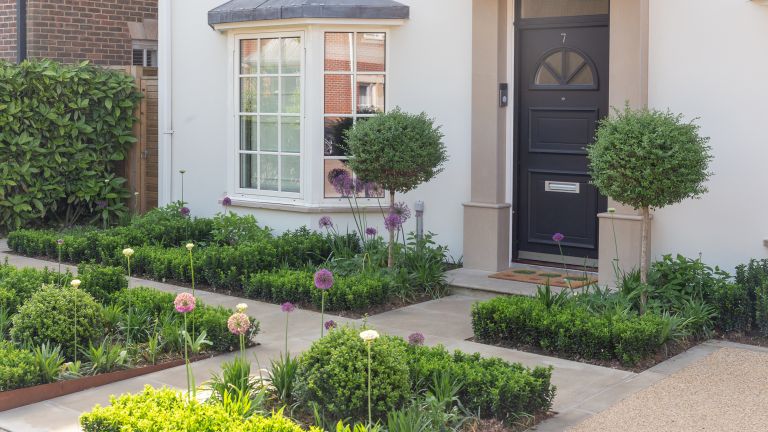 source: pinterest.com
If you're looking for ways to add more beauty and personality to your front yard, outdoor planters are a great place to start. Here are three ideas for how to work them into your home's landscape: 
Place Planters Around the Gutters 
This is a great way to add greenery and color to the front of your house while also hiding any unsightly hardware or fixtures. It also helps to deflect attention away from any flaws on the exterior of your home. Not everyone is blessed to live in a newly-constructed home, so as homeowners, we often have blemishes on the exterior of our houses that don't reflect well on us as homeowners. Whether the siding is chipping away or dirt and grime makes certain exterior surfaces hard to clean thoroughly, we can all protect our homes' flaws from wandering eyes with outdoor planters that block the line of sight from the street or sidewalk. 
Install Planters Near the Front Door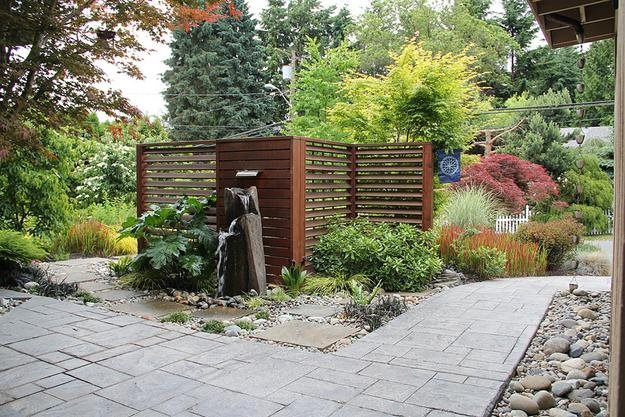 source: gardendesign.com
This is a great way to add some welcoming color and personality to your home's entrance. It also helps to define the space and make it feel more inviting. Planters
from Flower Window Boxes come in a variety of different models span a set of different shapes, sizes, and applications (ex. our large outdoor planters vs. our deck railing planters). No matter which planter you decide to secure for your home's front entrance, positioning them accordingly can really frame your entryway in grandiosity and classiness. Be strategic with the plants and or flowers you home to select for this type of project, since the 
seemingly-inconsequential decision could impact the curb appeal of your property altogether. 
Incorporate Freestanding Planters Into Your Existing Landscaping 
This is a great way to add some extra color and variety to your yard while also making use of empty space. It can be a fun way to experiment with different flower types and garden layouts. Incorporating large outdoor planters into the open space of your front yard has the potential to add height and visual interest to your lawn. Not to mention that it can also make your home's exterior appear more lush and green. When selecting outdoor planters, be sure to consider the colors and textures of the plants you choose to put in them. Doing so can help to create a well-rounded and cohesive look for your home's landscaping design. Plus, it can be really fun to mix and match flower types to see what kind of look you can create. 
Get Outdoor Planters ASAP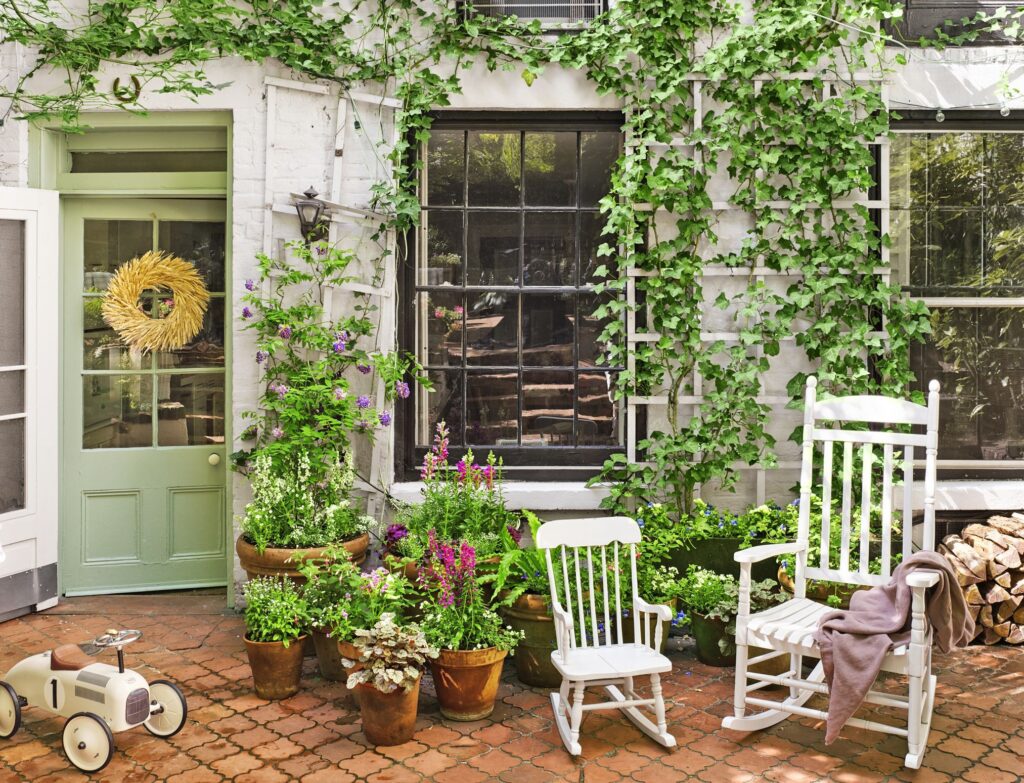 source: pinterest.com
No matter which approach you take, adding outdoor planters is a great way to enhance the beauty and personality of your front yard. As you can see, outdoor planters offer a range of benefits for homeowners who want to add some life and personality to their properties. These solutions are easy to install and work with any existing landscaping or gardening setup. Plus, they come in a variety of shapes, sizes, and colors so that you can find the perfect one for your home. 
So what are you waiting for? Order some outdoor planters today and start enjoying all of the benefits they have to offer. Not only will you make your home more inviting for guests, but you'll also be able to show off your beautiful flower gardens to anyone who happens to pass by. Start thinking about how you can use outdoor planters to beautify your front yard today!