Spring is the right time to revamp your front porch and add freshness, but you don't need to waste much money to improve it. This post shares spring porch ideas and inspirations with our professional decor tips! With a few simple finishing touches, your porch will be spring ready in no time.
Introduce a vibrant color
A fresh coat of paint is an inexpensive way to spruce up your porch. A front door painted in a blush tone makes a remarkable statement, conveying the spring vibe and setting a happy tone for anyone entering your home—including yourself!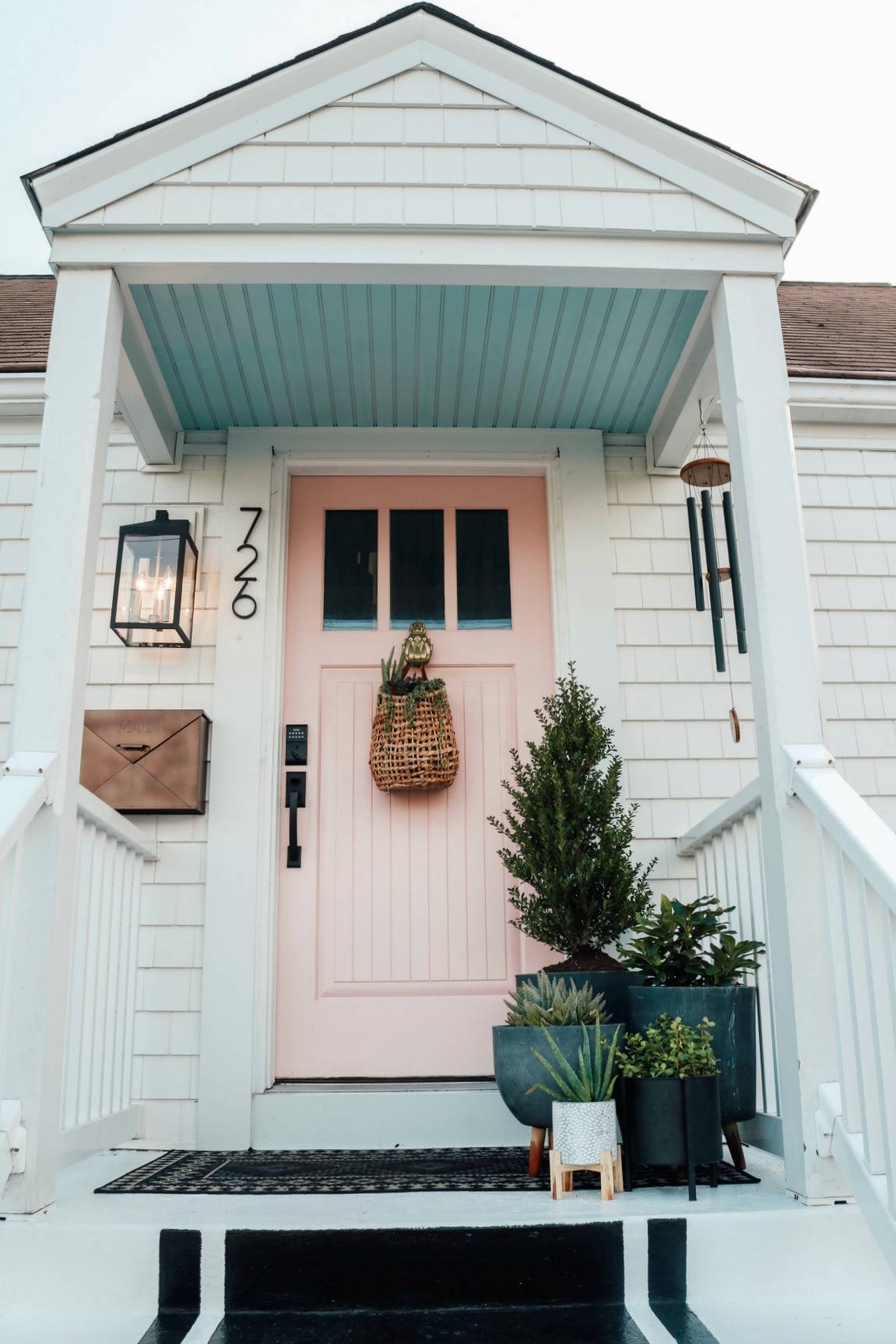 Create a compact seating area
Adding furniture to a small porch can be tricky, but you can still execute a cozy seating area with a limited amount of space. The four chairs and a table provide a relaxing spot to enjoy the outdoors while not taking up much space. To save money, check what your local thrift stores have to offer.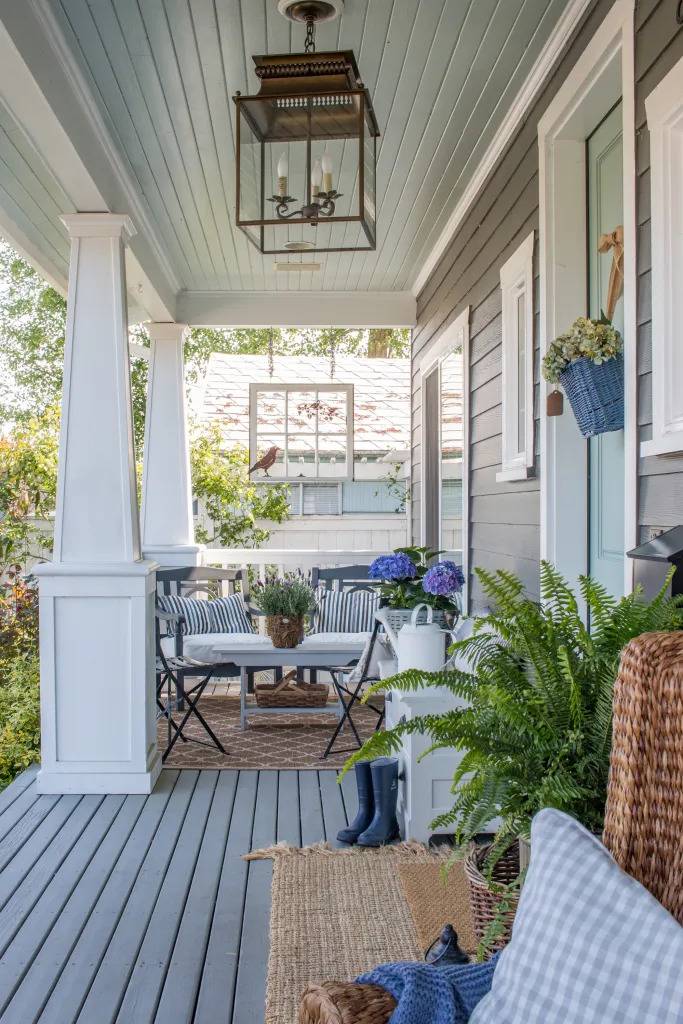 Add a swing
If you've always wanted a comfy swing but didn't know where to place it, your porch is the designated spot. A wooden swing and a bench are enough to turn your front porch into a cozy retreat for the spring (and you'll love it in the summer too).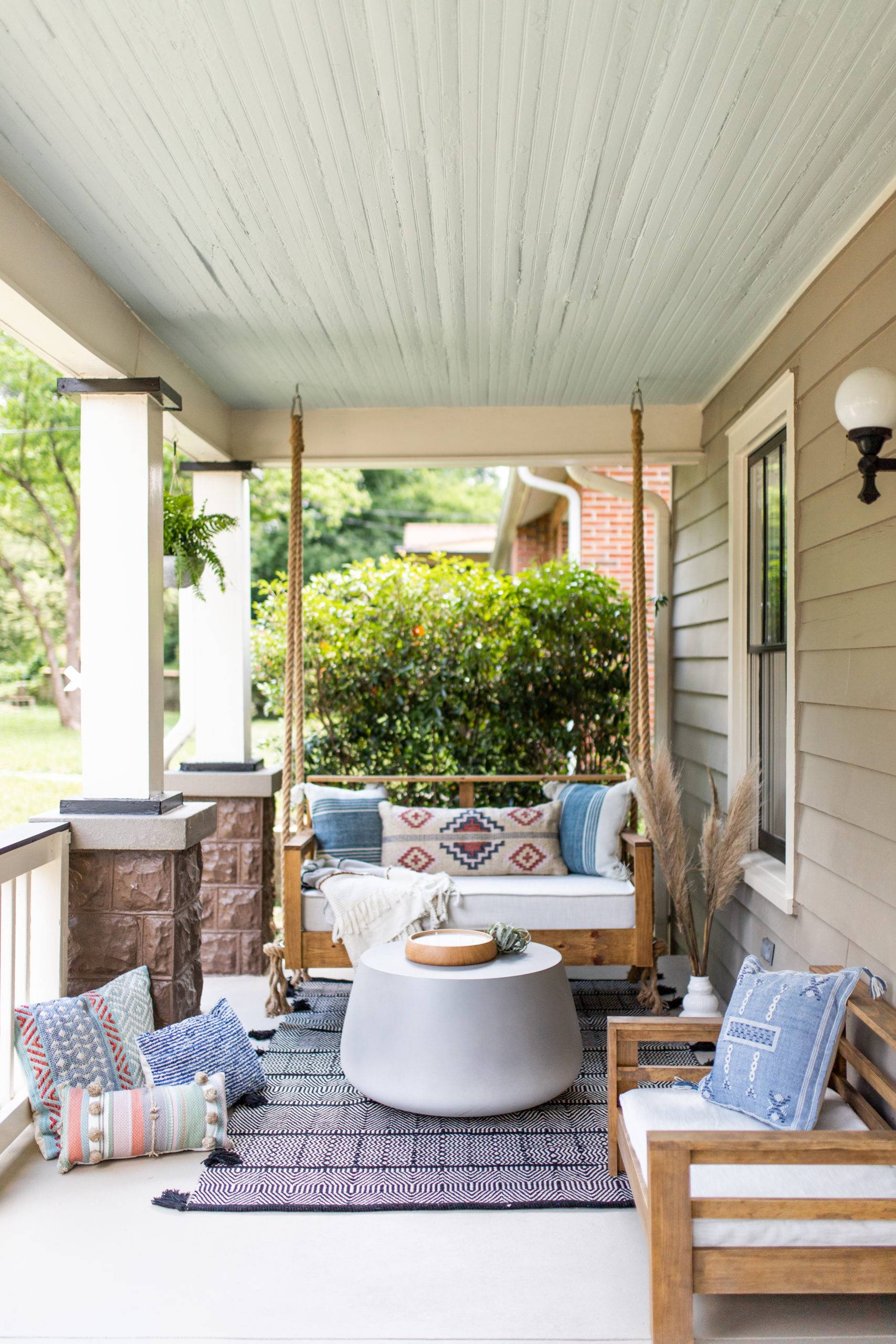 Update the light fixtures
Updating the old light fixtures is inexpensive and effective if you want to spruce up your patio! Go for a stylish fixture that stands out with the design and finishes. A rose gold sconce stands out from the grey-beige exterior of this home, adding a modern feel.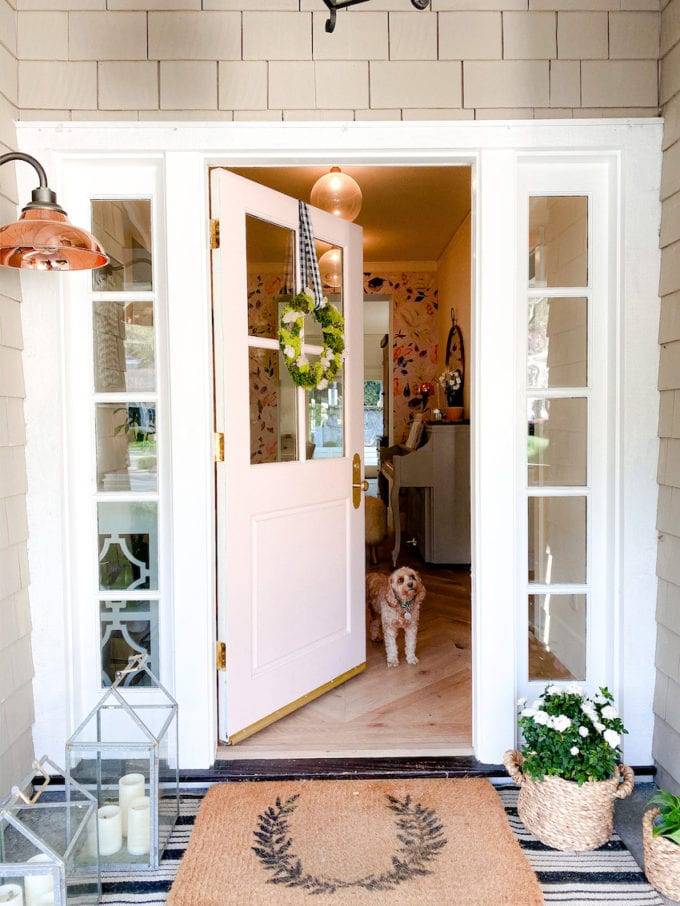 Add a plant stand
If you've got a green thumb, turning your porch into an outdoor oasis is an ideal option. Create an appealing display for your potted plants, and let them wish everyone a warm welcome.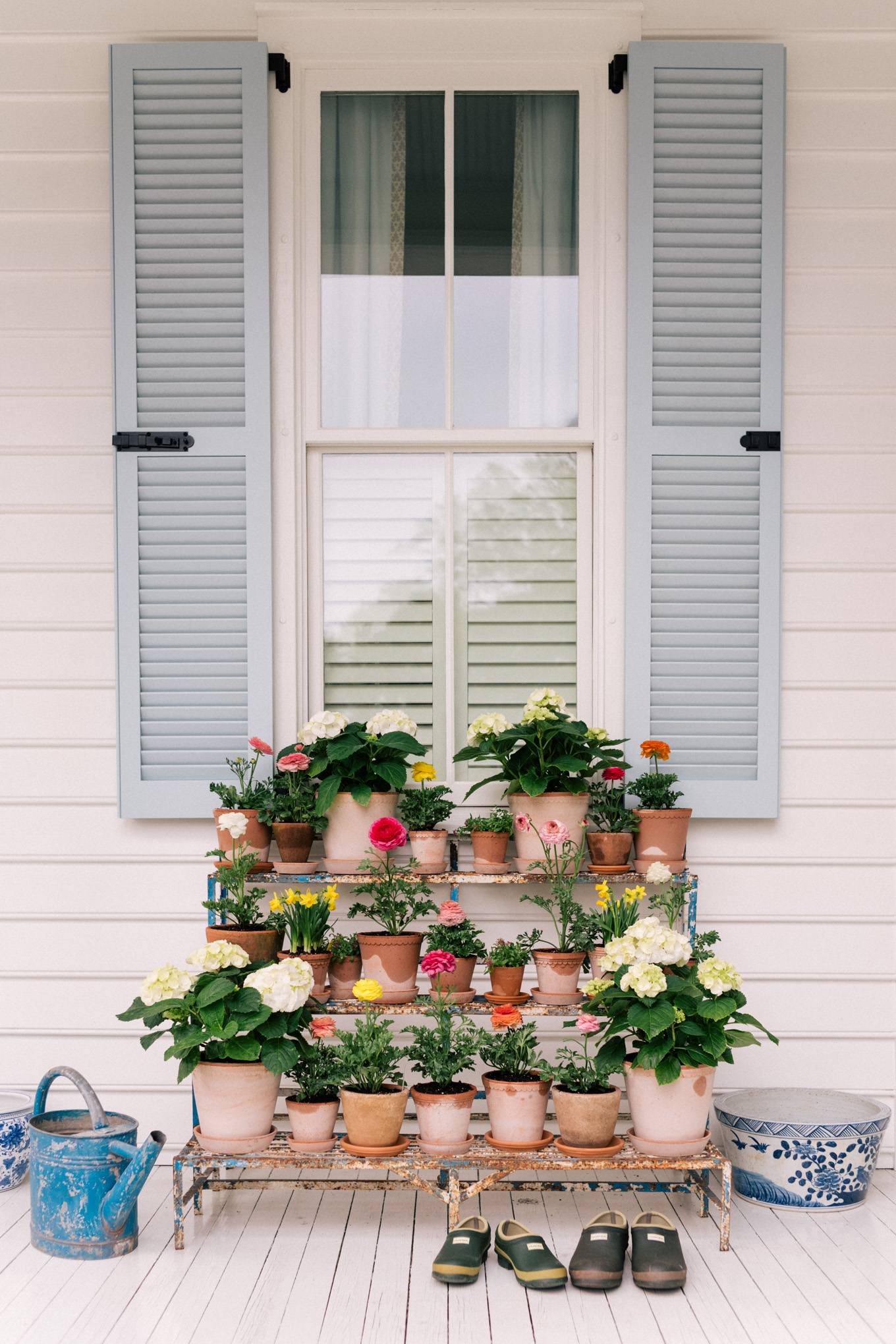 Enhance with greenery
Spring is the right time to update your porch with greenery, and not just with a few small potted plants! Lush topiaries and lemon trees are ideal for simple porch decor that flatters various styles. For a symmetrical look, decorate the two sides in the same manner.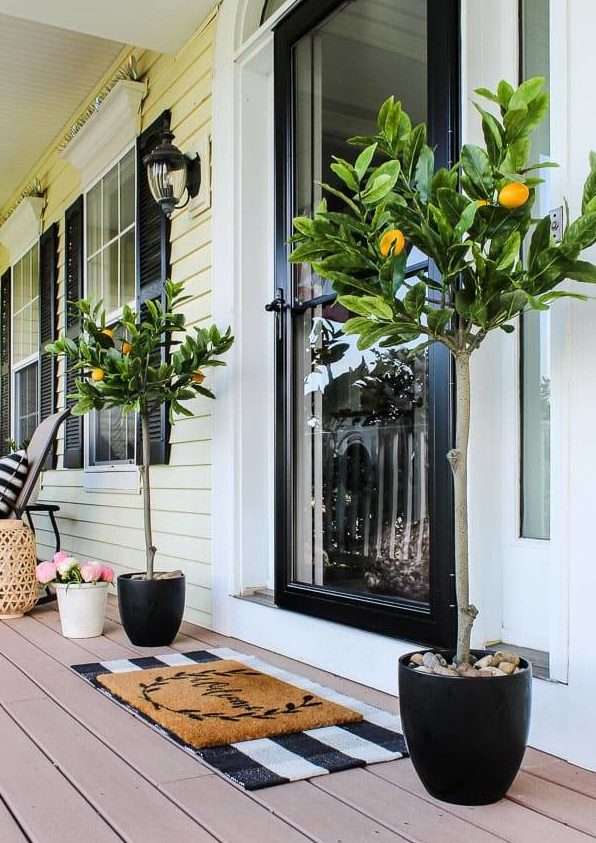 Define the area with a rug
A rug isn't only reserved for the home. Enhancing your porch with outdoor rugs is a relatively inexpensive way to revamp it. The jute rug and cute bench make the porch look more welcoming.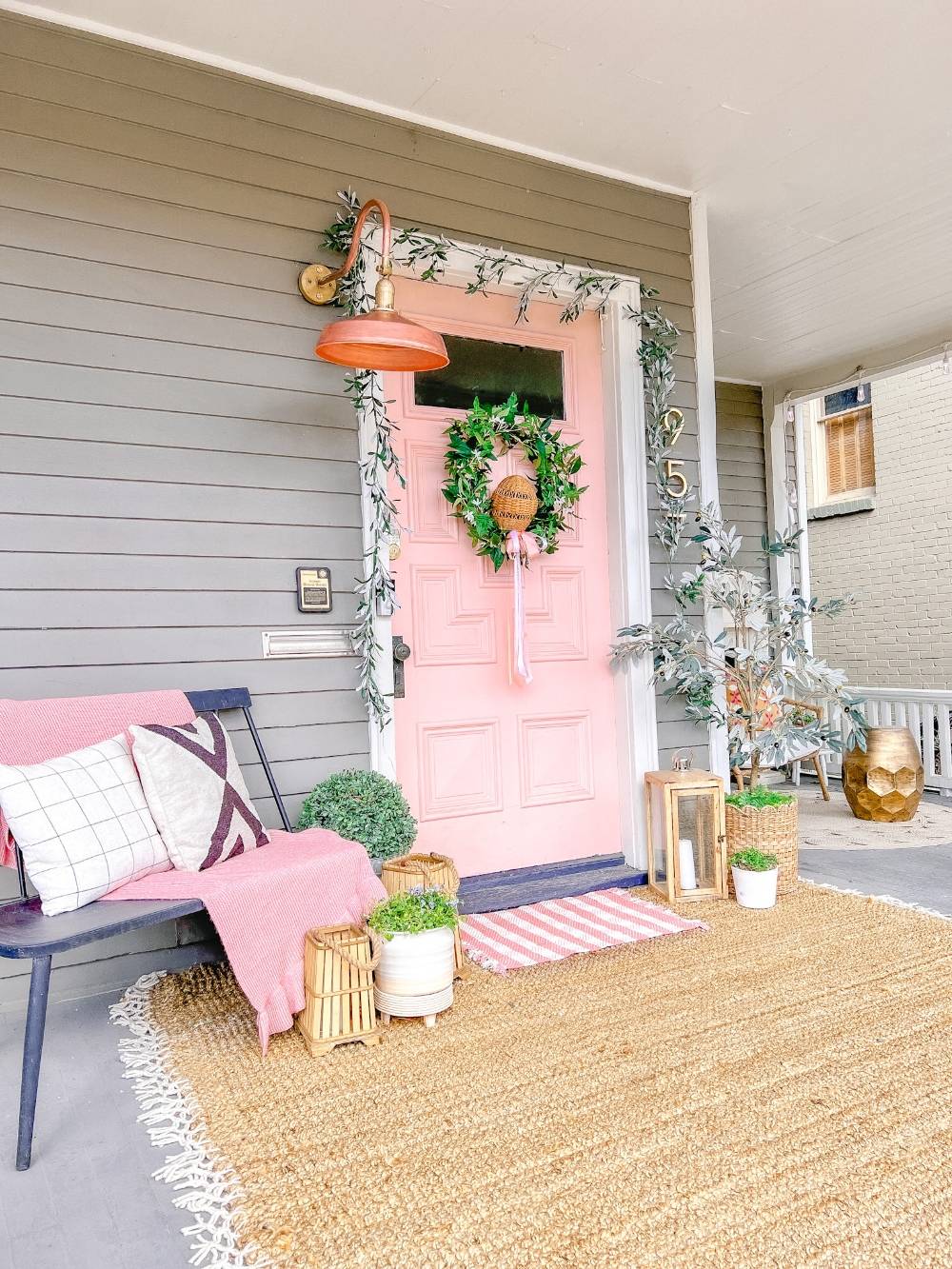 Update the doormat
Switching the worn-out doormat is another affordable option for making your porch spring-ready. Go for a fun and colorful design that obeys the positive vibes of the new season. Don't forget to layer your mat for visual appeal.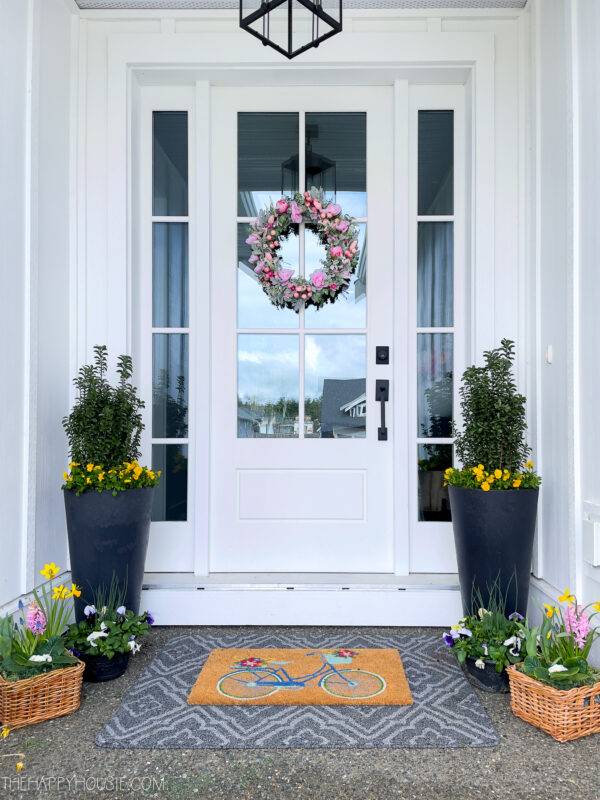 Add symmetry
The human eye is drawn to symmetry, so follow this principle for an attractive spring porch. The decor on both sides of the front door has the same height and a similar color scheme for cohesiveness.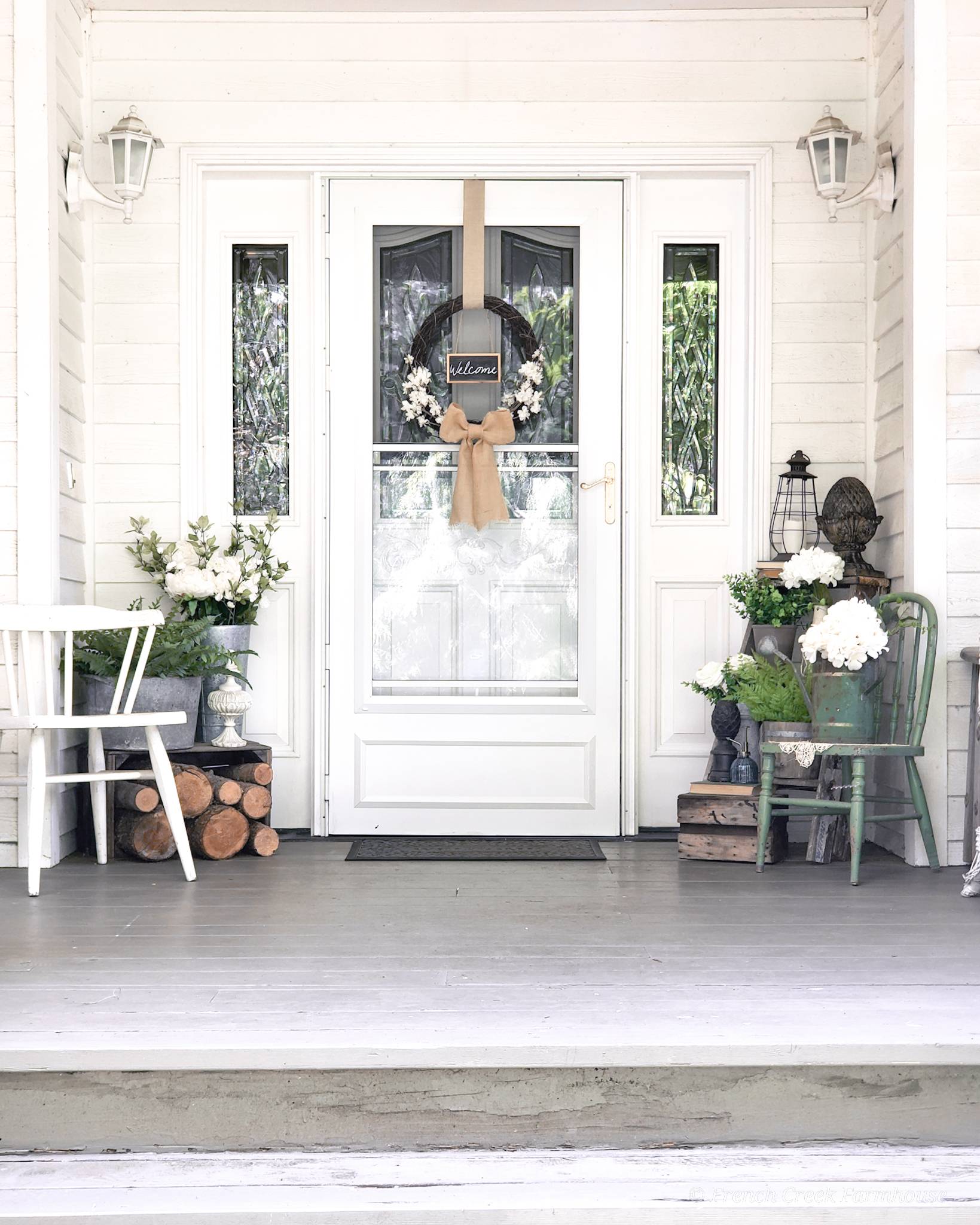 Paint the shutters
Giving your shutters a fresh coat of paint is another way to update your porch for the spring. Go for a contrasting color to make a bold statement.