Do you think living in a rental leaves you no way to customize your space? This post will make you think twice. Here, we share ten clever ways to add personality to your rental apartment without causing any damage.
Peel and stick backsplash
A rental kitchen can be an eyesore, but you can make minor updates that won't cost you your deposit. We love how Anna from the Modern House Vibe updated her rental kitchen. She covered the unsightly tiles with a peel-and-stick backsplash that could be removed without a trace. The subway tile gives this kitchen a modern and updated look.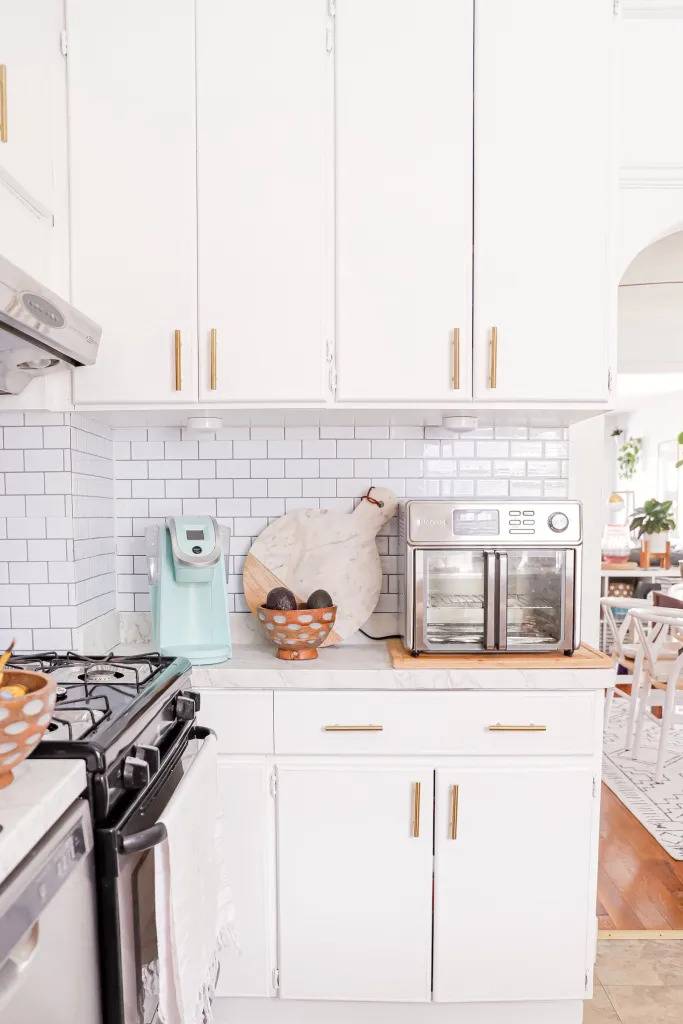 Gallery wall with stick-on hooks 
If you want to add character to your rental, those plain walls have a huge design potential. A colorful gallery wall adds a boho-chic pop of color. With stick-on hooks, you shouldn't have to worry about damaging the walls. The hooks can be easily installed and removed with no fuss. 
Removable arch
You don't need to paint the walls to add character to a rental. Use peel-and-stick vinyl paper to add visual weight. This stylish arch defines the working area, making a gorgeous statement.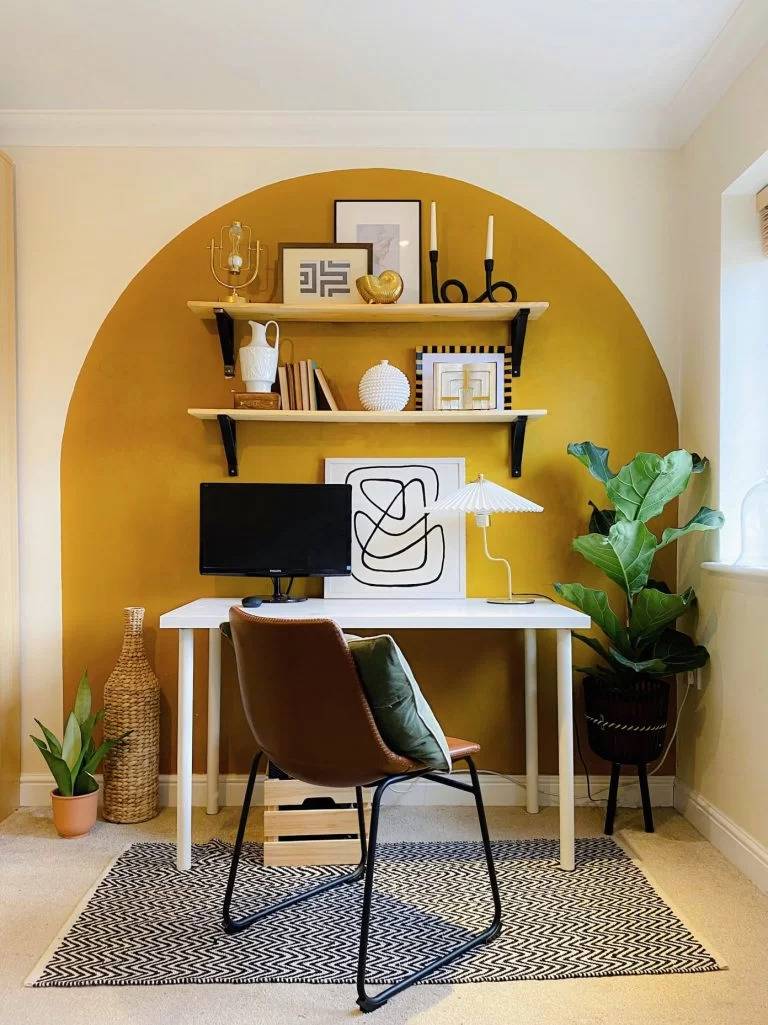 Pendant light
A seagrass pendant light adds texture and perfectly fits a modern organic decor scheme. If you find it difficult to add a lampshade to a rental, check out this smart hack by Aubrey. Battery-operated LED lights are the secret trick for adding lighting without doing any electrical work. She used a stick-on hook and jute twine to secure the pendant shade to the ceiling.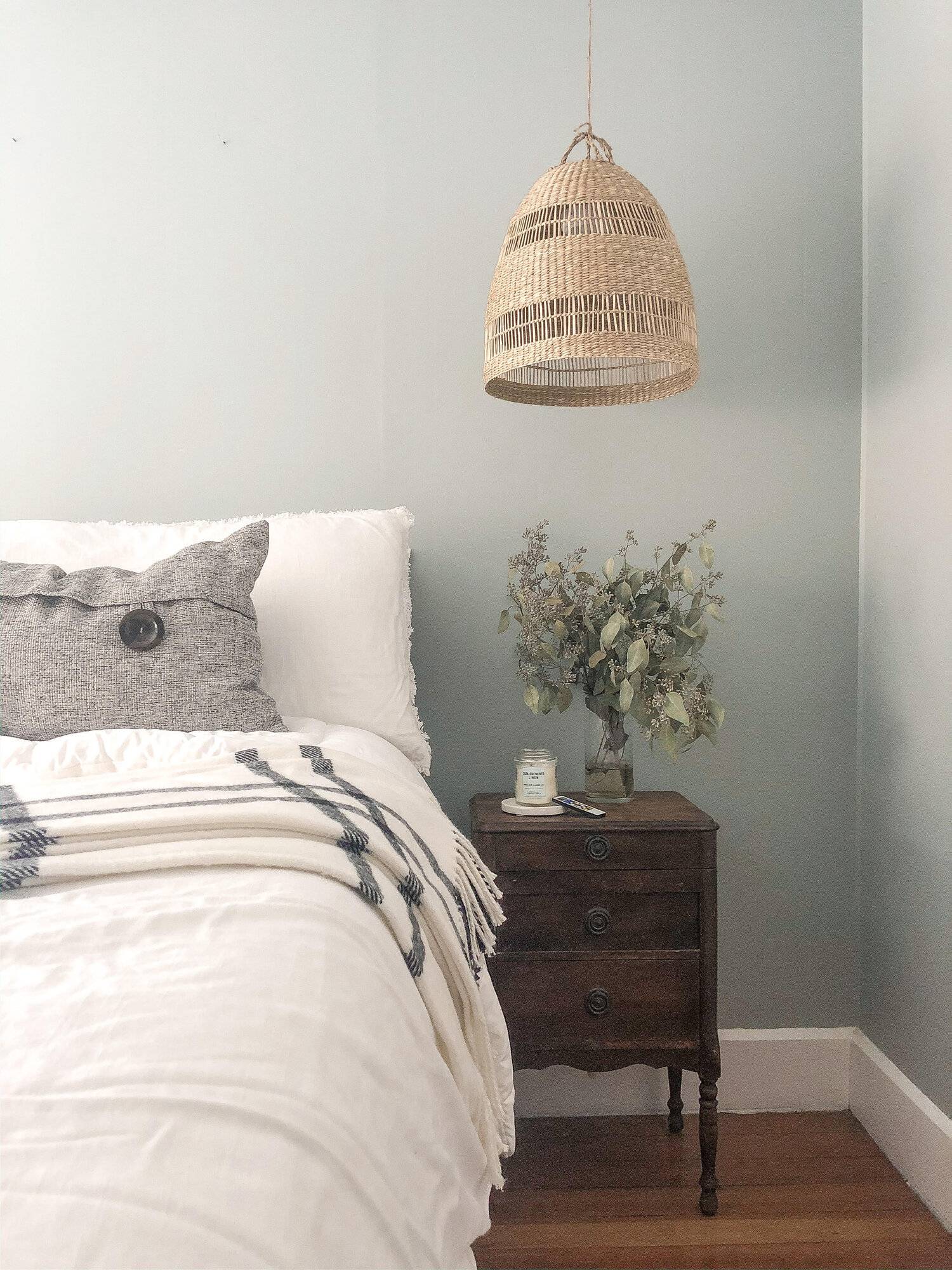 Statement furniture
The second-hand gems in your local thrift store add personality to any space. This gorgeous dresser brings lived-in comfort with its worn look. Curated with personal and meaningful items, it creates a comforting space that reflects your character.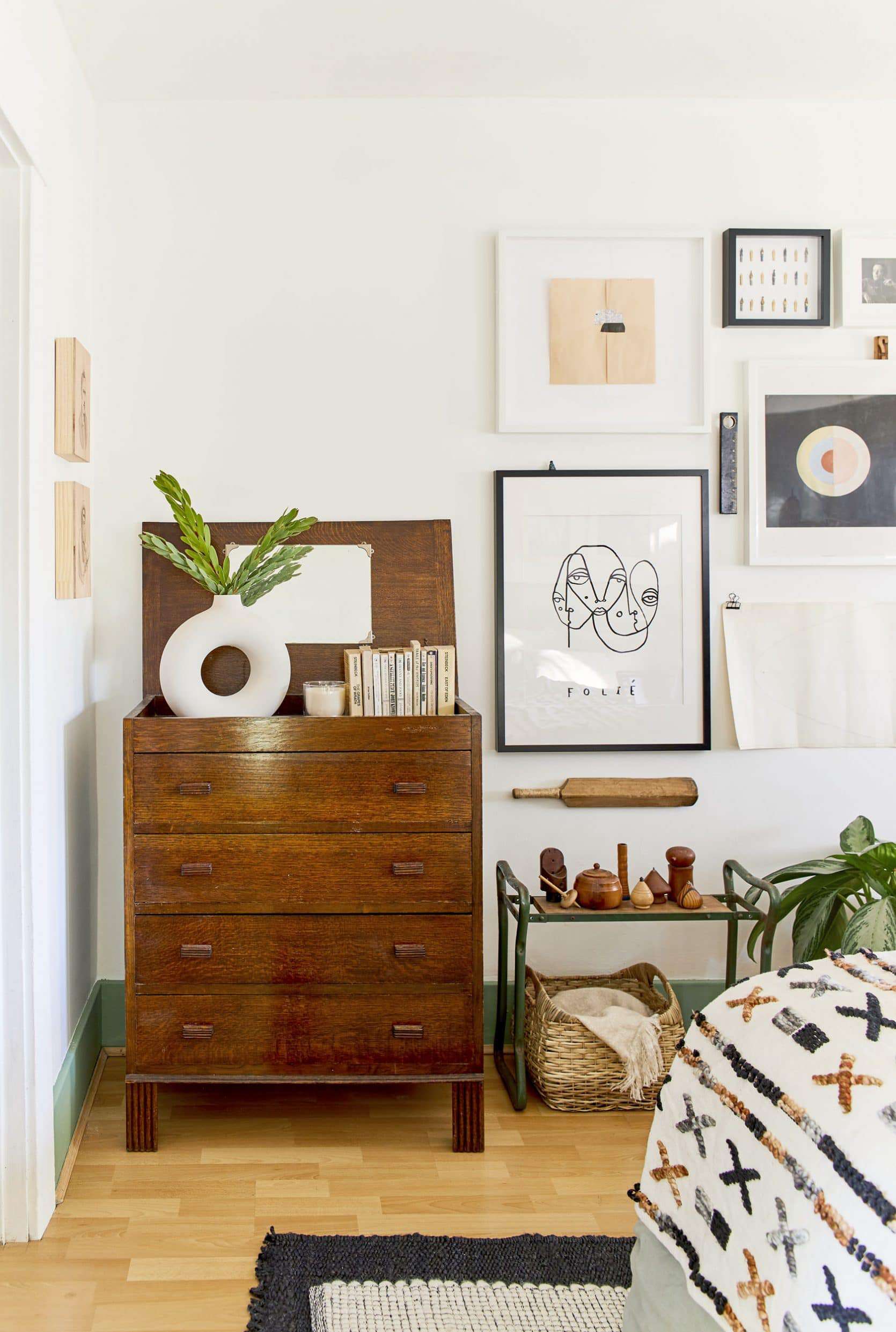 Updated kitchen flooring
Cheerful flooring can instantly elevate an outdated kitchen. Vinyl floor stickers are a safe bet to enhance a rental kitchen. The intriguing pattern fits the vibe, creating a modern space without much effort. As it's available in many different colors and patterns, you can create flooring to match your preferred decor scheme.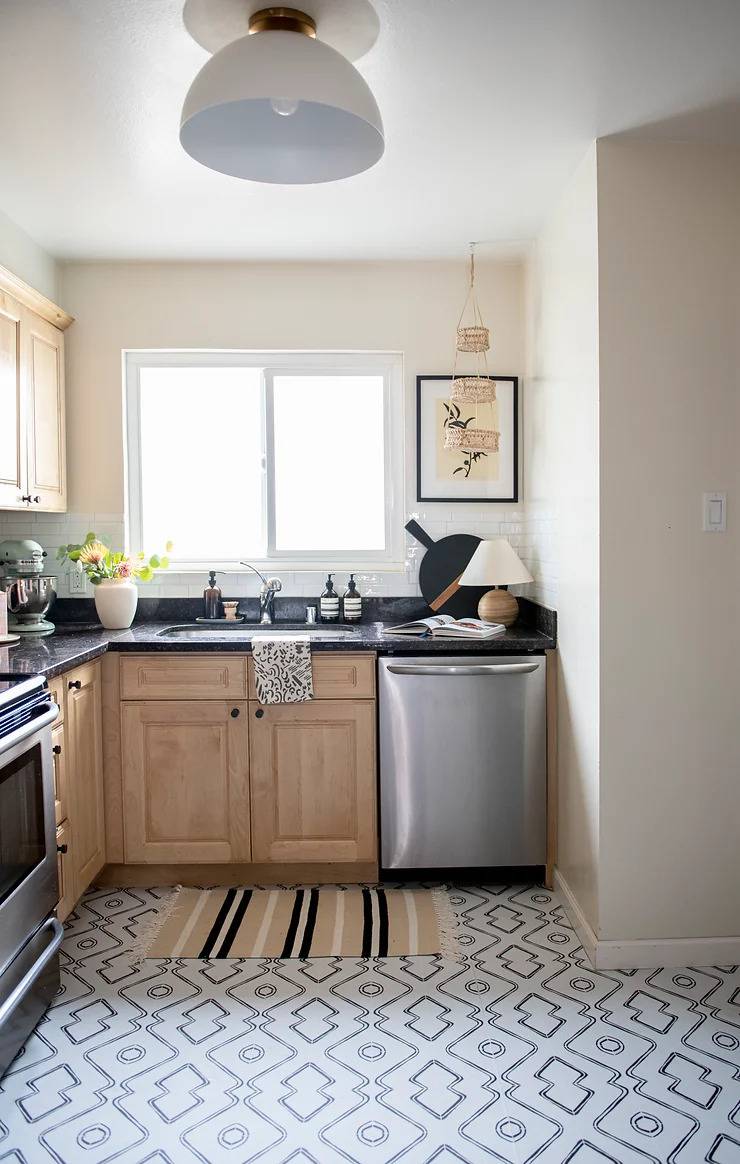 Leaning artwork
You might have a few gorgeous art pieces but hesitate to hang them since a few holes in the wall can put your deposit in question. In such cases, opt for leaning artwork against the wall. Oversized frames on the floor add an eccentric feel to a rental apartment. You can also layer a few frames on the wall shelving.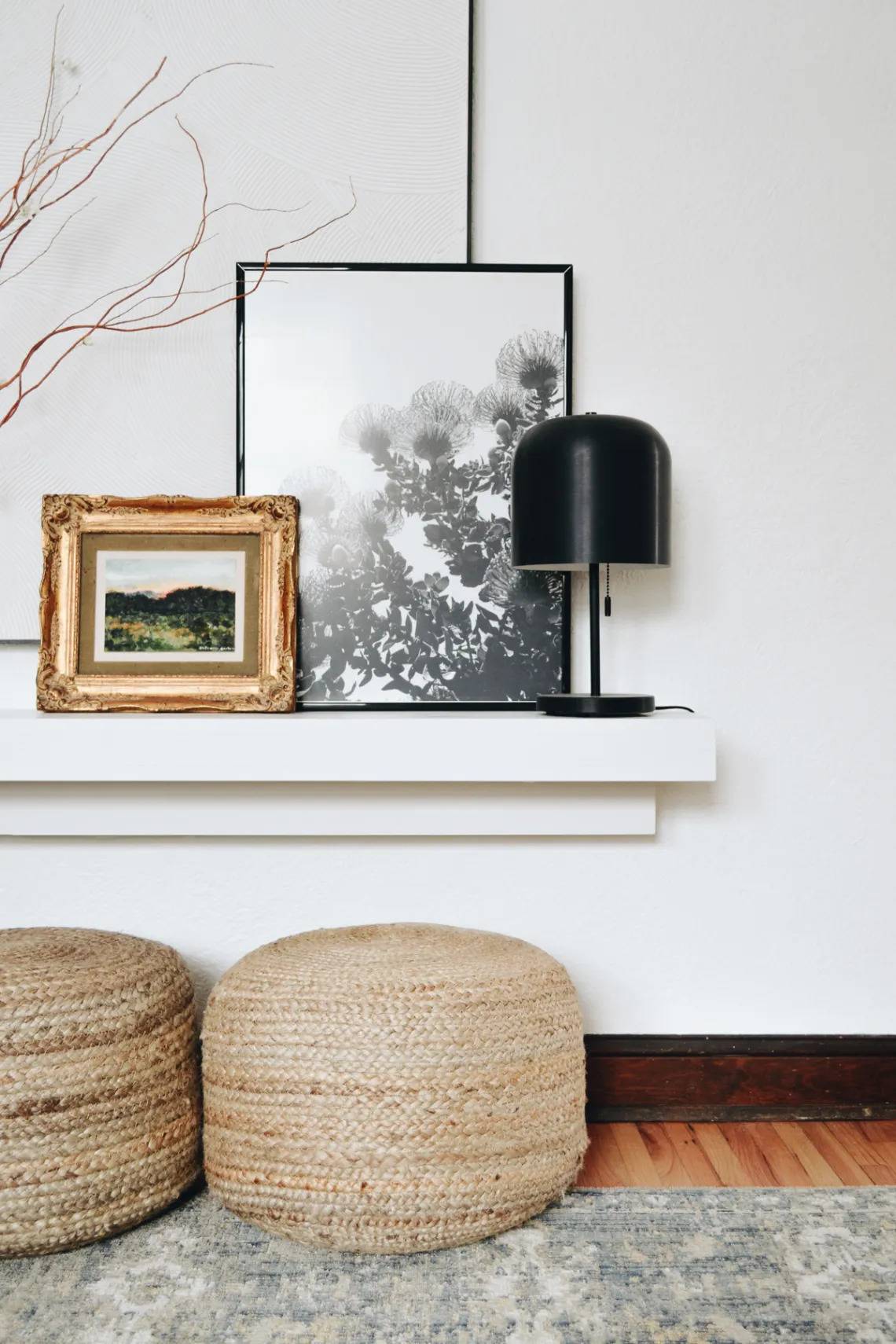 Removable wallpaper focal wall
This abstract wallpaper looks sharp in a modern bedroom. Removable wallpaper is a secret trick many renters use to decorate their space without causing damage. With this, you can create a focal wall in the bedroom that injects a big dose of style.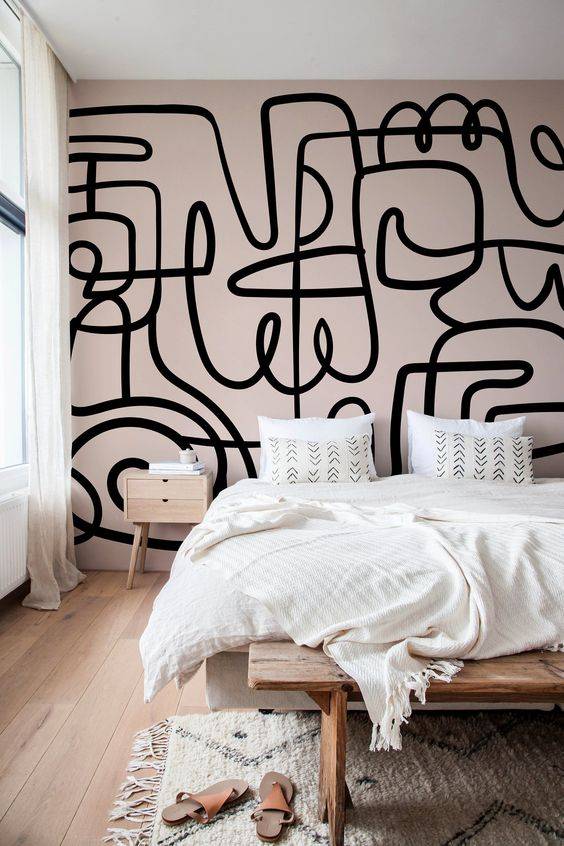 Marble contact paper countertop
Many home decor bloggers are obsessed with marble contact paper for minor updates. If you hate outdated countertops in your rental, you can safely cover them. The light color adds freshness and elevates the style without breaking the bank.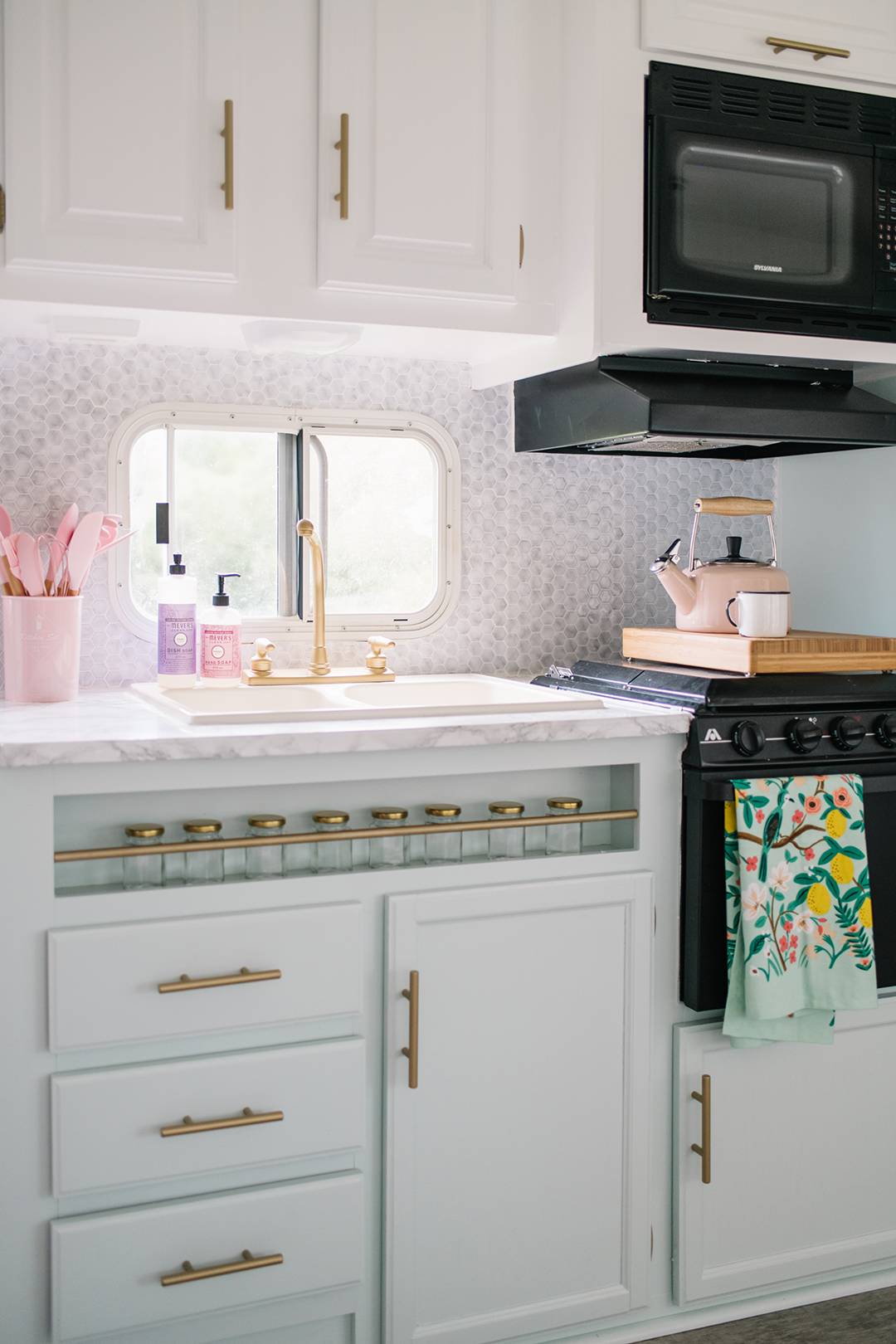 Peel and stick bathroom flooring
Switching the bathroom flooring for a light color makes the space feel bright and airy. The unique pattern creates a visual statement in a room that can feel sterile and cold. Complement with greenery and seagrass storage baskets for a comfortable, casual feel.