Gardens are a great way to add space to your property and serve many purposes, including gathering places, entertainment, and relaxation. If you're thinking about starting a garden or want to add to your existing one, here are some ideas to get you started?
Wooden Arbour
A wooden archway is an attractive addition to a garden, especially if it's near the entrance to your home. It's also a great way to keep out pests such as deer and rabbits. The Arbour can be designed with a solid top or lattice design for visual interest, and it can be built from wood or metal.
Rock Waterfall Garden Ideas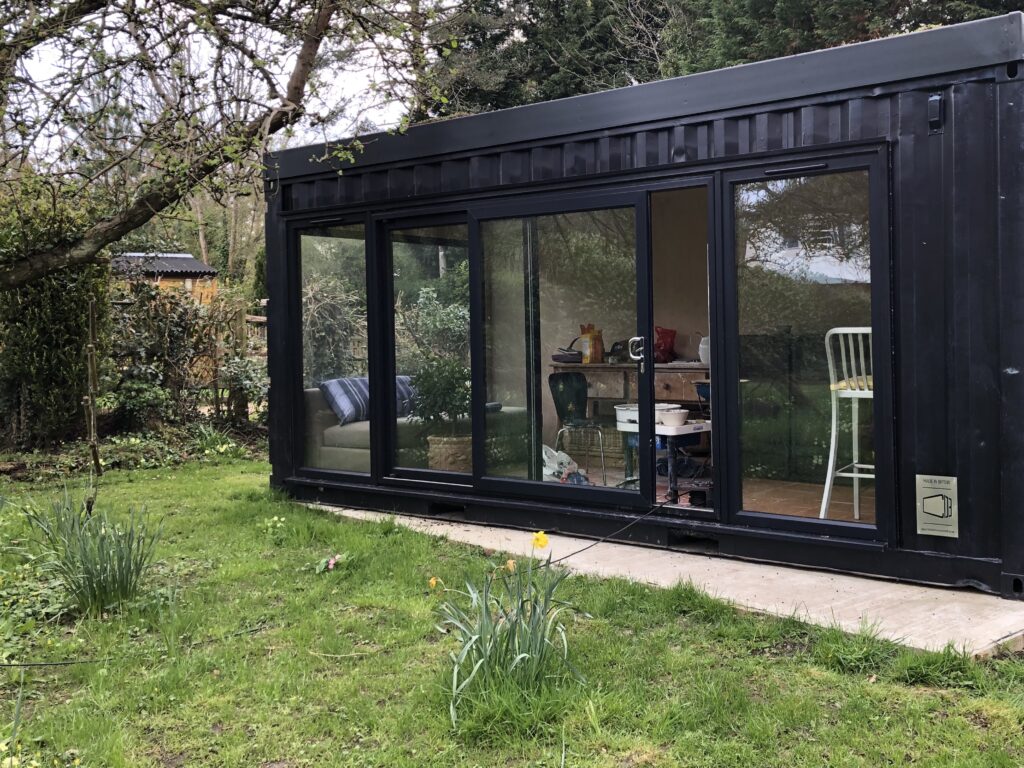 source: pinterest.com
Rock gardens create an aesthetically-pleasing landscape that adds dimension and texture to your garden room ideas. You can make one by placing small rocks in a river-like pattern or forming a waterfall with larger stones using a stream of water from the hose. If you build more than one level of rock, you can make the waterfall appear even taller and more dramatic.
Stone patio garden ideas
Patio gardens are perfect for those who want to grow flowers but don't have much space. You can create an attractive flowerbed right on top of your patio with just some simple preparation.
Planters 
The simplest way to create more at-home green space is to install hanging planters. These can be used to grow several different plants, and they can be placed anywhere in the home that's convenient.
Firepit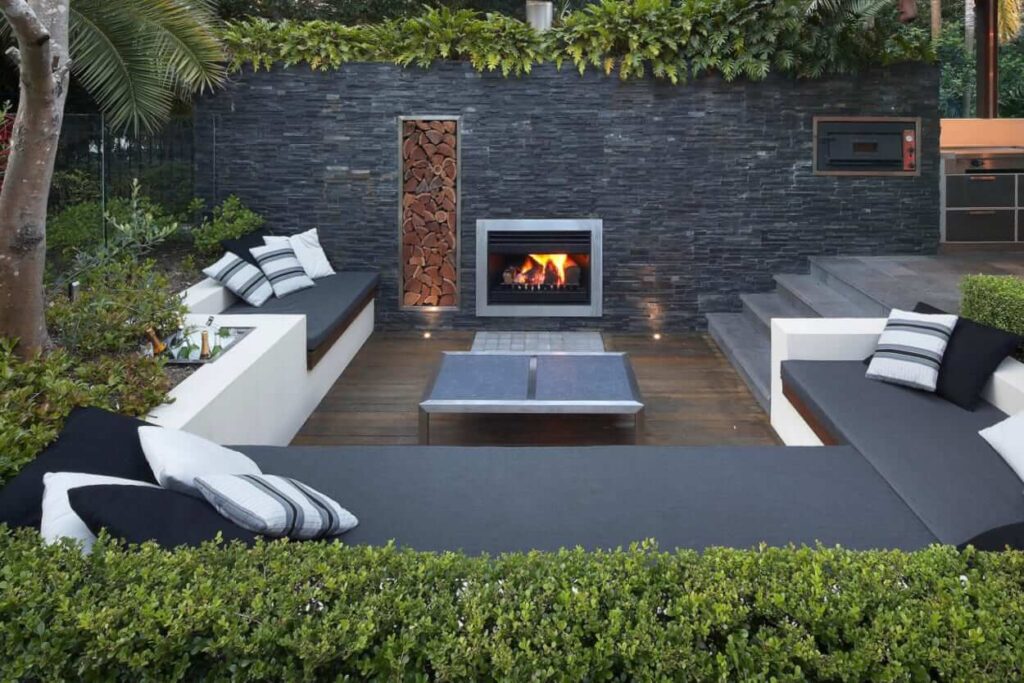 source: pinterest.com
No matter where you live, you can have a fire pit in your garden rooms 365, as long as it's within the city code. It's a great place to relax and read books while enjoying the outdoors during warm weather months.
Paths
You can also include garden paths stone or brick walkways that connect your home with your garden room ideas or outdoor area. This is another way of creating a barrier between your indoor and outdoor space as long as it doesn't act like a wall and make it feel enclosed and separate from the rest of your home.
Wood Fencing
Wood fencing is a great way to create the illusion of a large outdoor room. The style is like for its versatility and it's relatively low cost. It can be painted in any colour you like, so if you're feeling especially inspired, you can even match it to your house's exterior.
The Hothouse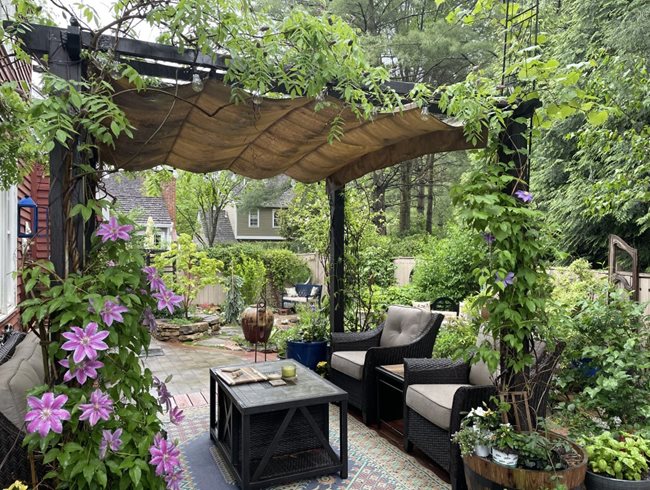 source: gardendesign.com
Try building a hothouse in your garden space for a more enclosed feel. Not only will it provide an extra layer of privacy, but it also adds an architectural element to your garden that makes it unique! This would be especially useful for anyone who loves plants and wants to add some greenery to their outdoor space.
The Loggia
If you're looking for something with a little bit more height than a hothouse, why not build a loggia? This is an especially great option if you want to enjoy some privacy while still being able to see out into your garden!
Gazebo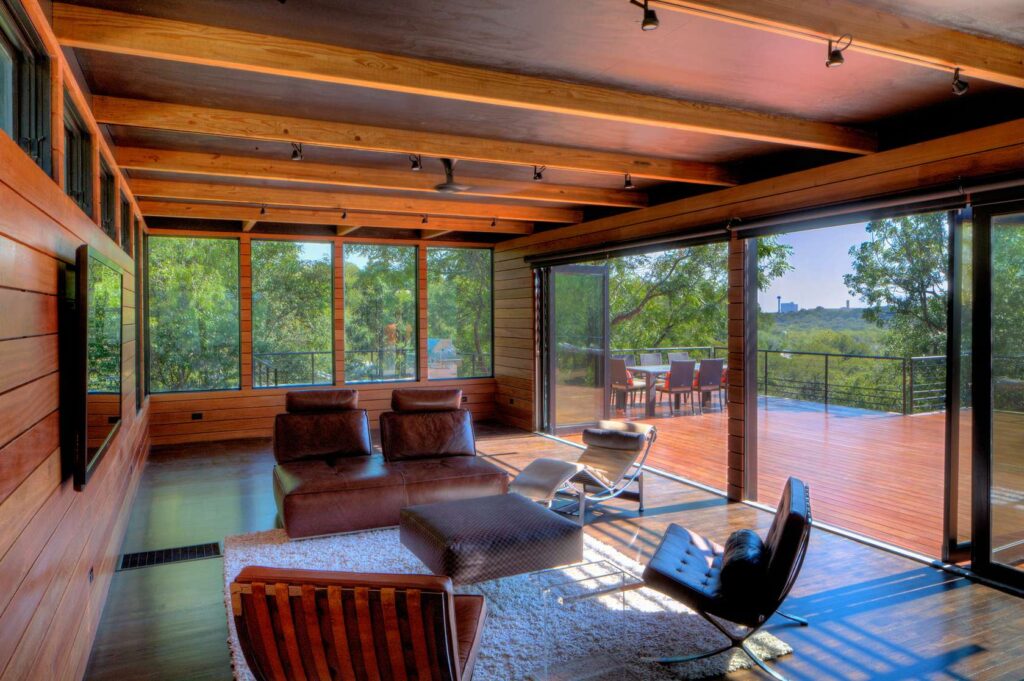 source: pinterest.com
For garden room ideas that help you extend your living space, consider adding a gazebo? A gazebo is an excellent way to create an additional room and allows you to enjoy the outdoors while still being protected from the sun and rain. Gazebos come in various shapes and sizes and can be purchased new or used at many home improvements.
Wrapping Up
Adding a garden room to your home for year-round enjoyment and relaxation could prove to be an excellent investment. Garden rooms are practical and affordable too! Garden rooms are a great way to add living space extend a kitchen or dining area.