If you want to enhance your modern home with convenient features, you have likely considered adding a pivot door. Whether outdoors or indoors, this unique door design will add a contemporary feel to your home. Their refined look and the easy-to-open design are the reasons why homeowners decide to go for this option instead of a standard hinged door. 
Contemporary front door
A pivot door features a unique design that doesn't require a frame since it doesn't swing. With its remarkable size, this door makes a statement in the entryway. The design fits the modern farmhouse vibe while adding to curb appeal.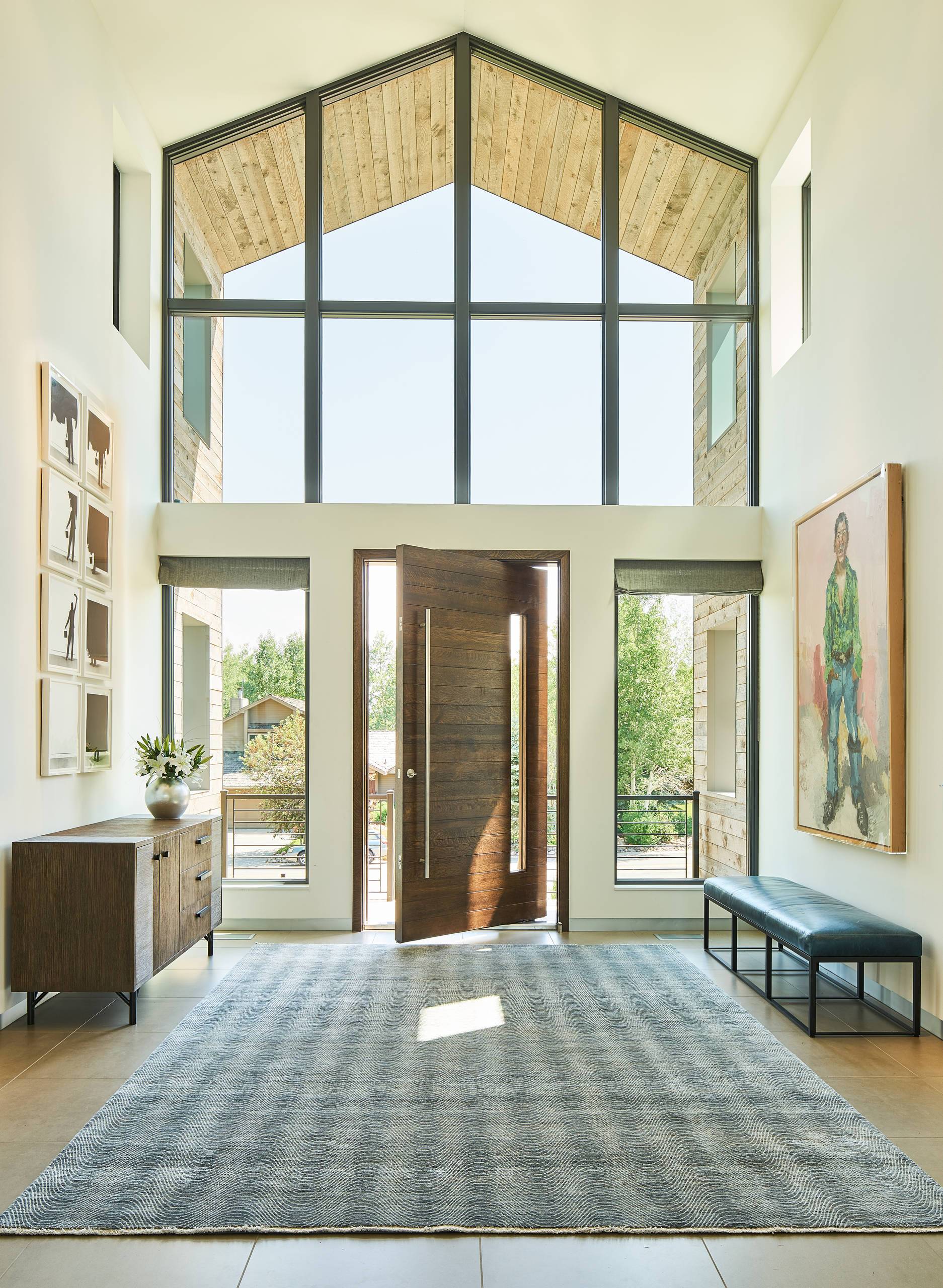 Room divider
A pivot door can make a bold statement or perfectly blend into your interior, depending on your preference. Thanks to their adaptability, these doors can be implemented in various ways to suit your unique needs. This example showcases how a row of sleek pivot doors can be used as a room divider.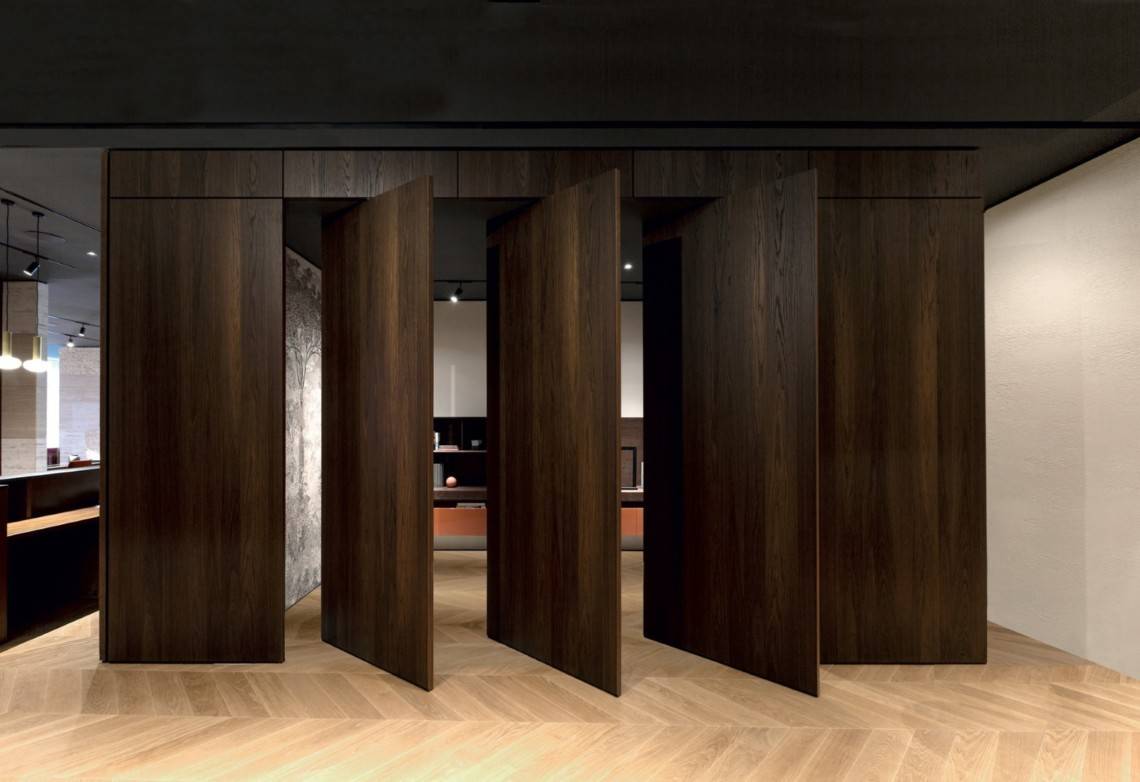 Barely-there bedroom door
A pivot door is a unique feature that adds style to your any room. With a sleek matte black frame, this bedroom door adds a contemporary vibe to the design. In case privacy is a concern, you can use frosted glass.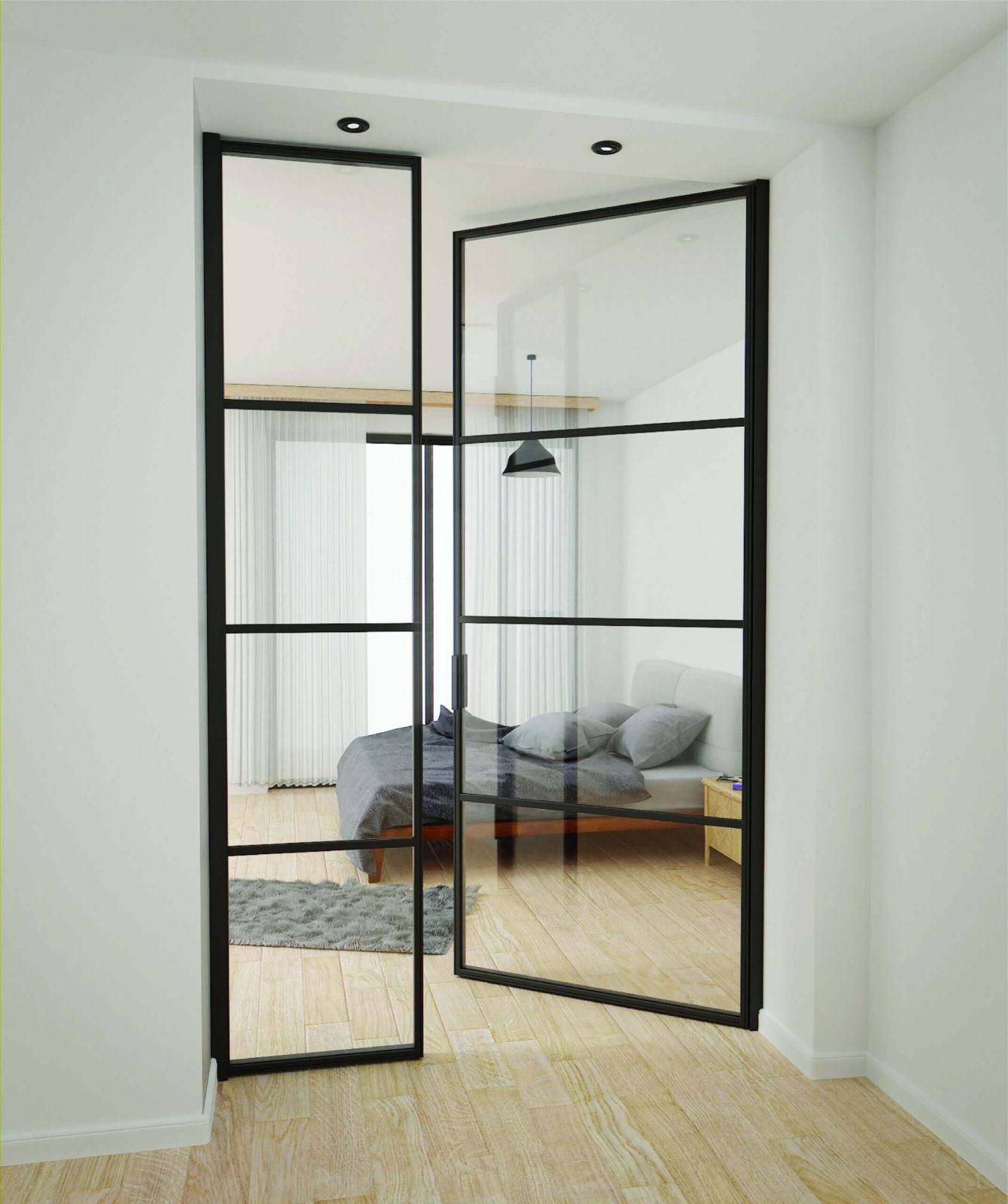 Garden gate
Thanks to their flexibility, pivot doors can be used practically anywhere. This modern garden door is nicely concealed, as it is made of the same material as the fence. This is perfect if you love streamlined aesthetics.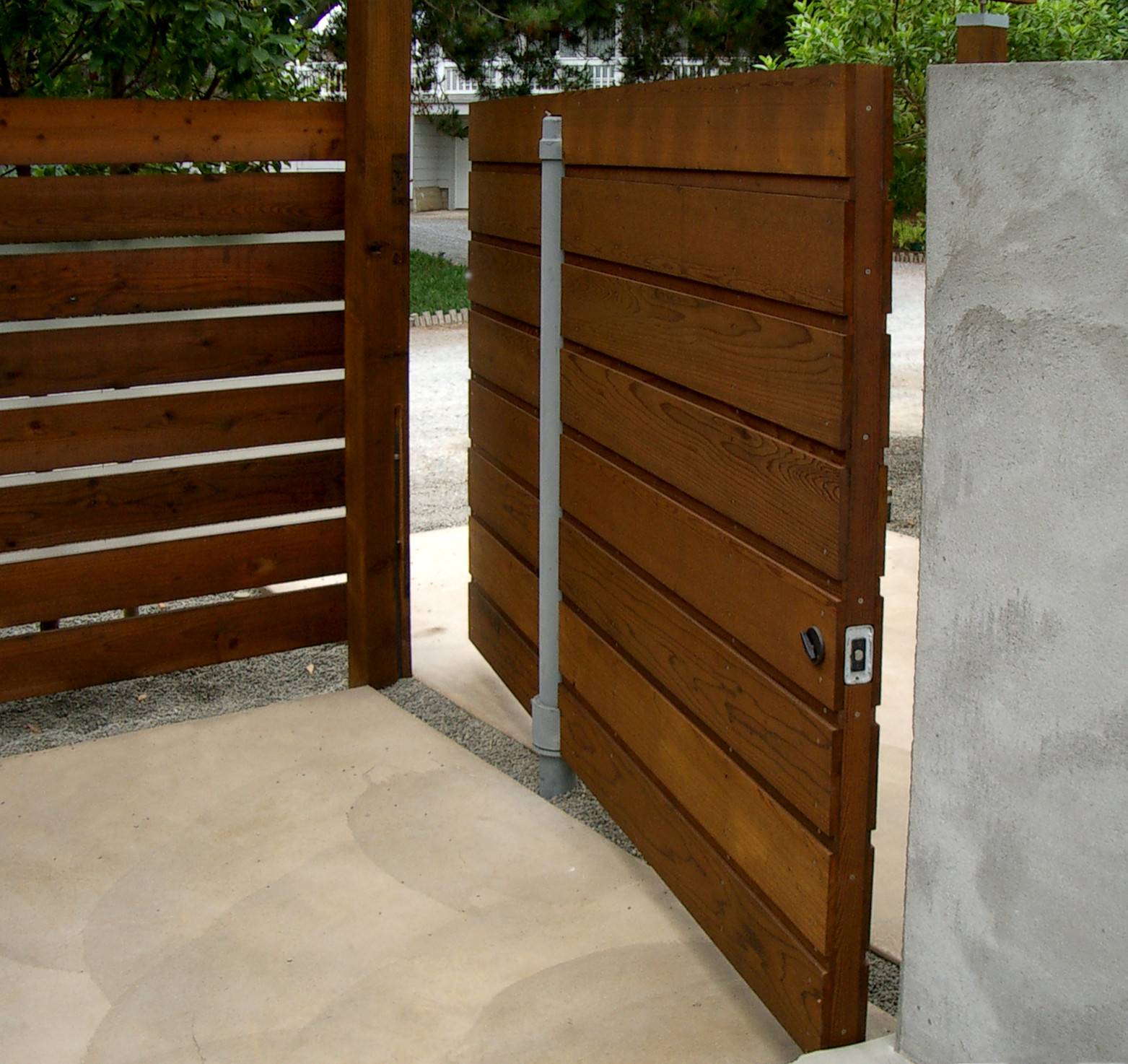 Conceal furniture
A pivot door is an ideal solution for concealing furniture in small rooms. This sleek pivot door flawlessly hides a fold-down bed while it blends into the interior. With this design, you can set up a guest bedroom in minutes.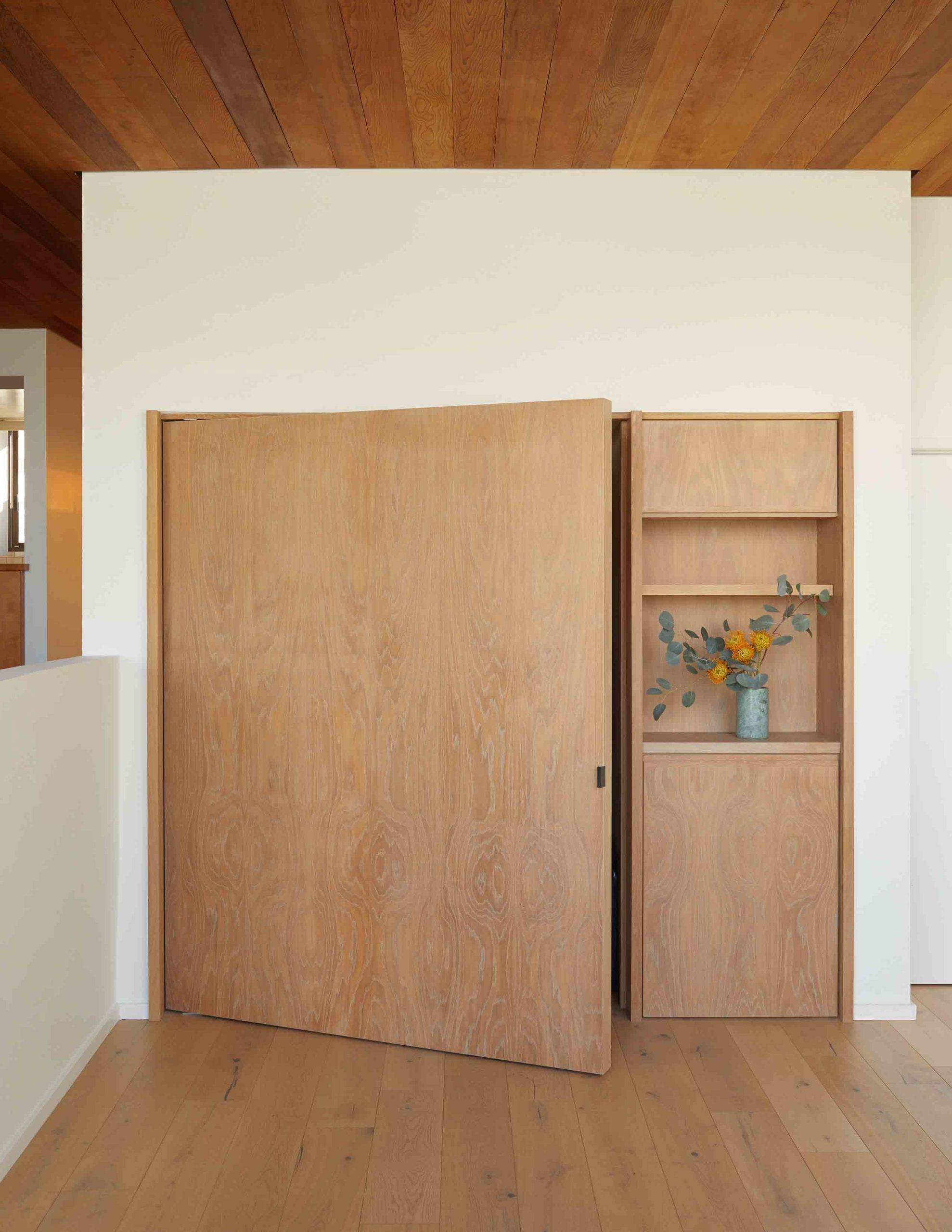 Kitchen door
A pivot door brings a unique aesthetic to your home. We love how the designer managed to separate the kitchen while somehow making it feel more connected in this open-plan layout. The simple design without frames brings visual continuity, contributing to a cleaner-looking space. This aesthetic is an excellent fit for minimalist-inspired homes.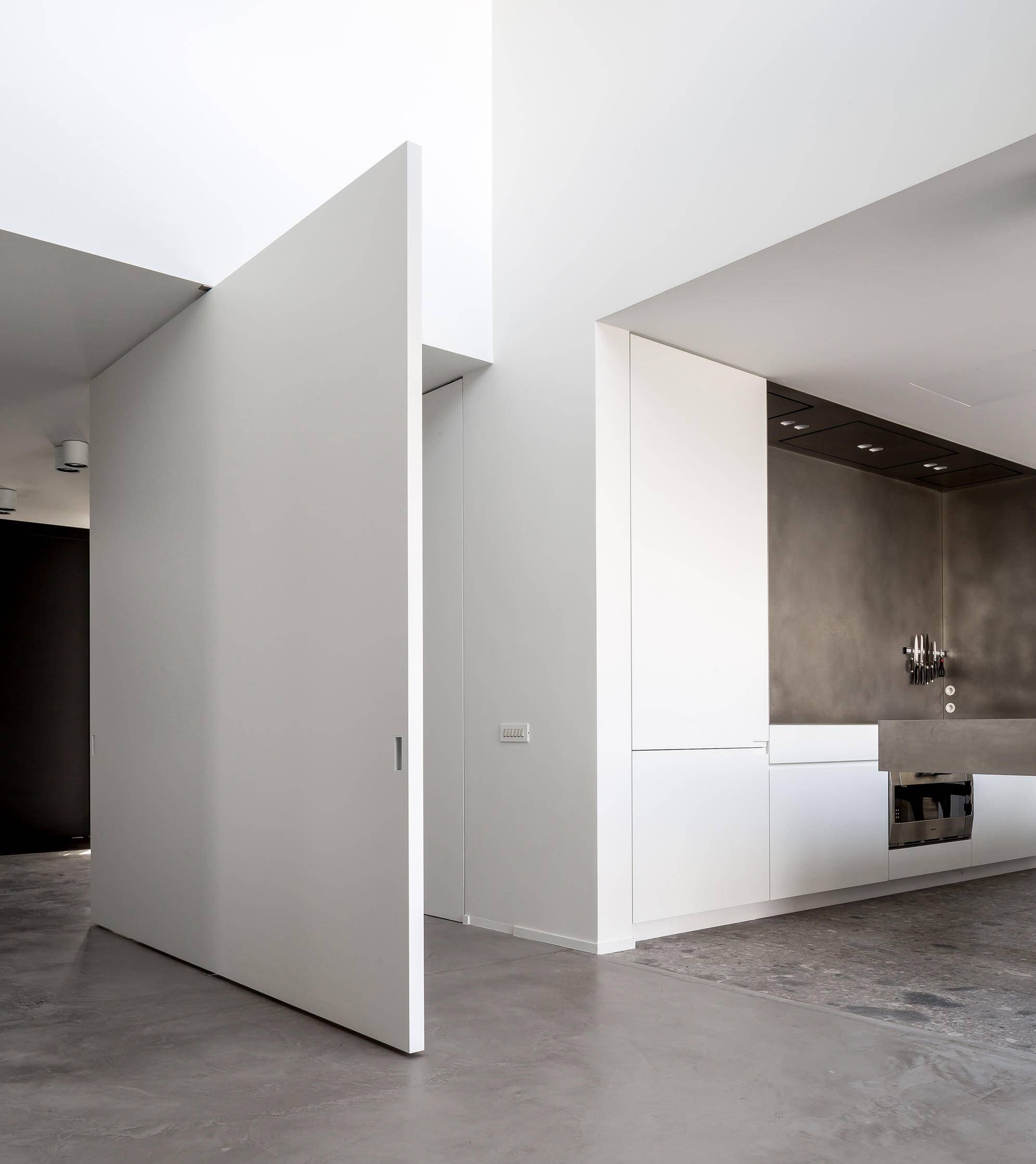 Hallway pivot door
The sleek motion of a pivot door is ideal for enhancing a hallway. This minimalist door with a black frame supports the modern style while serving as an elegant transition to the kitchen. With this door, they managed to establish a separation between the spaces while making them feel completely open and connected. 
Garden door
A modern pivot door with glass overlooking some lush greenery makes a significant statement inside the home. The elegant movement of the door keeps the backyard easily accessible and allows you to enjoy the views.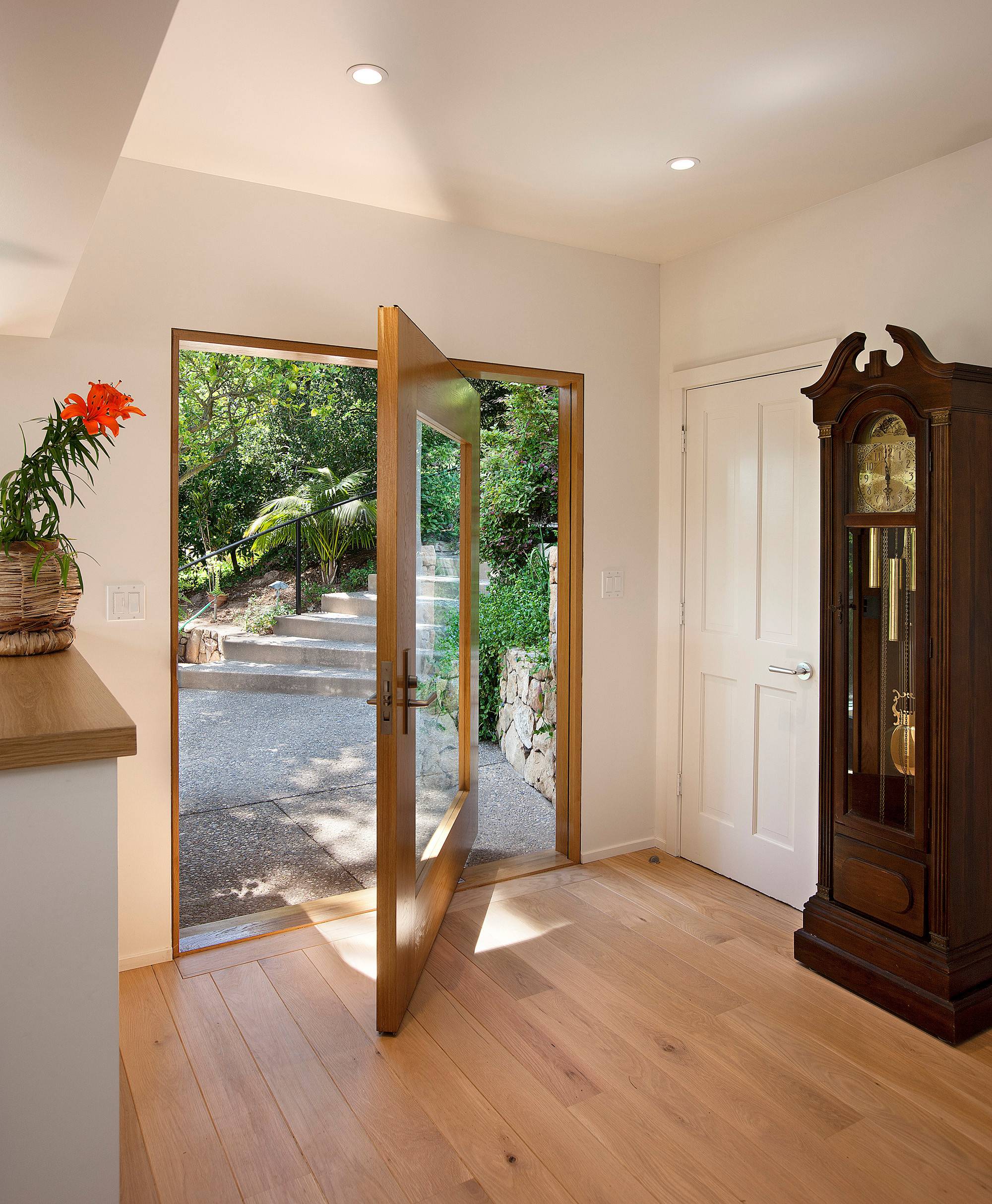 Outdoor pivot door
A modern pivot door is an ideal pick for your front gate. The wooden planks add a nice touch of warmth, making your front gate look more welcoming while also providing privacy.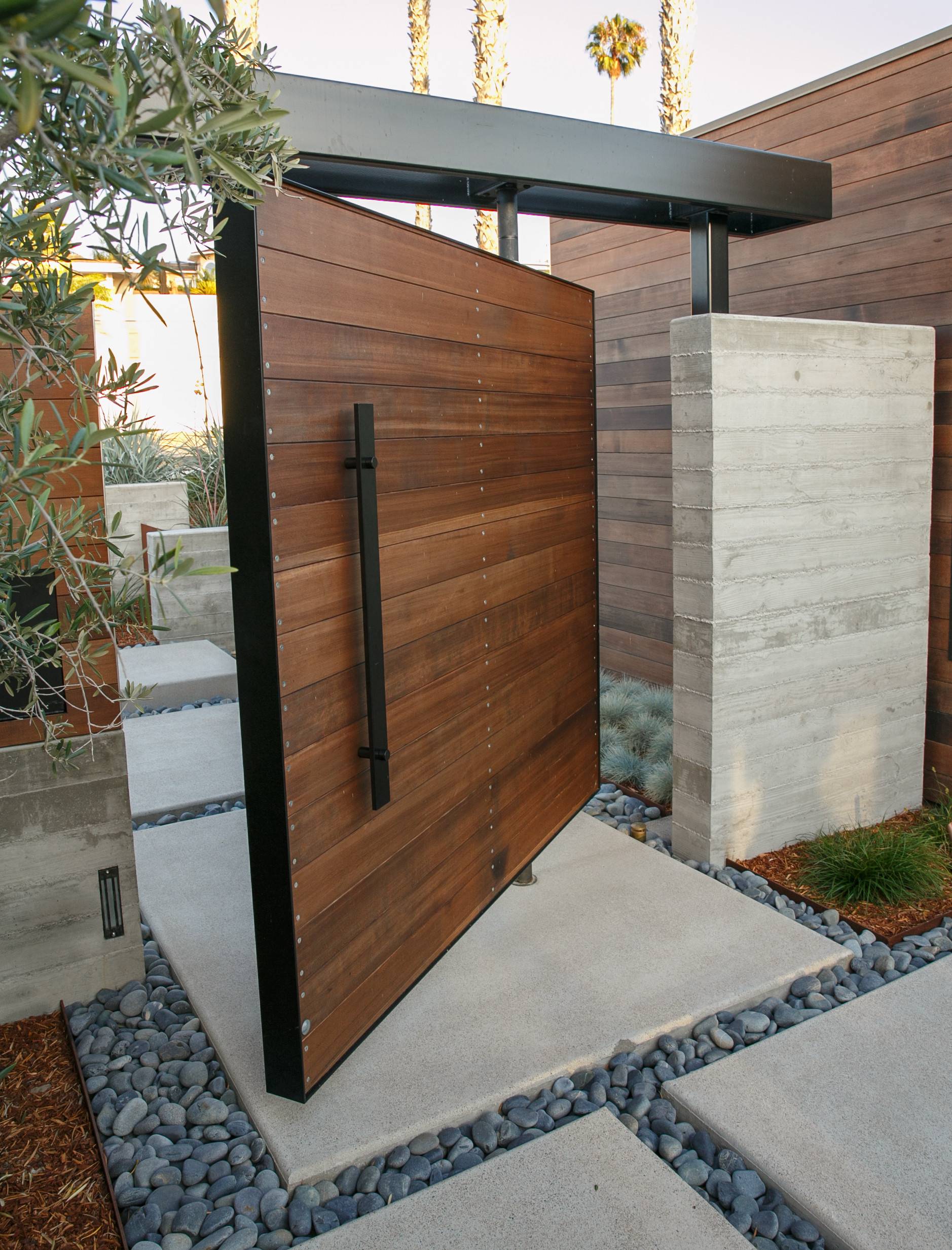 Modern door
This modern pivot door ideally complements the architectural details of the home. With glass walls and an elegant opening motion, the door makes the yard and garden feel even closer.